Here is the latest Custom Restore Fender Rhodes from the workshop: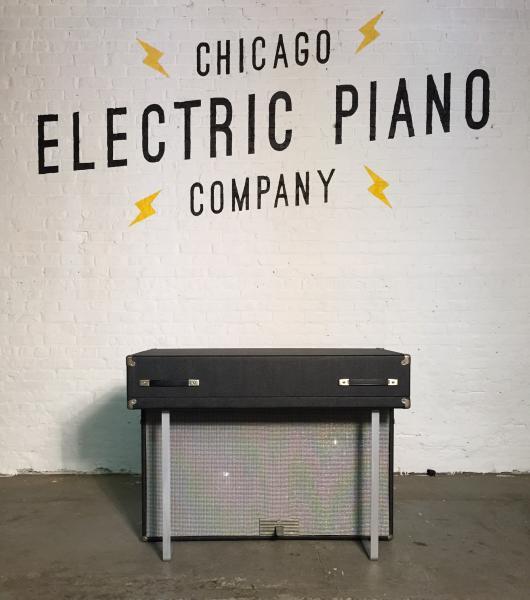 The most recent Fender Rhodes piano to leave out custom shop is this fully restored 1971 Fender Rhodes Suitcase 73. The piano was restored to the original black tolex with silver grill cloth and upgraded to custom walnut cheek blocks capping off the ends of the keys. The tone bars were also re-plated with a thin layer of the original zinc chromate finish which gives this period of Fender Rhodes iridescent zinc finish. Have a look: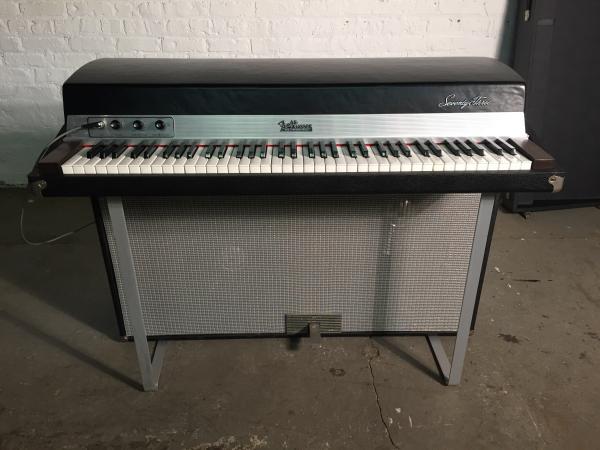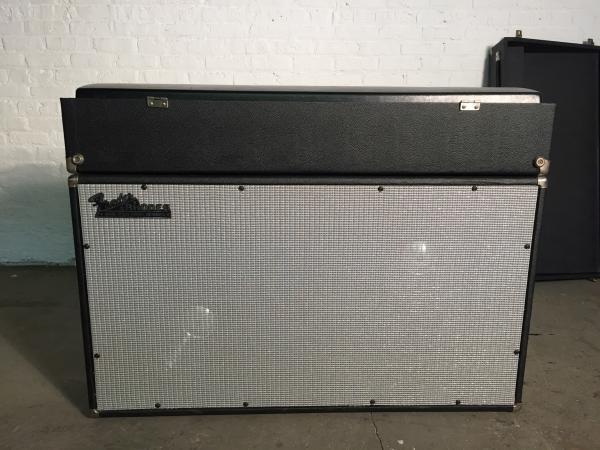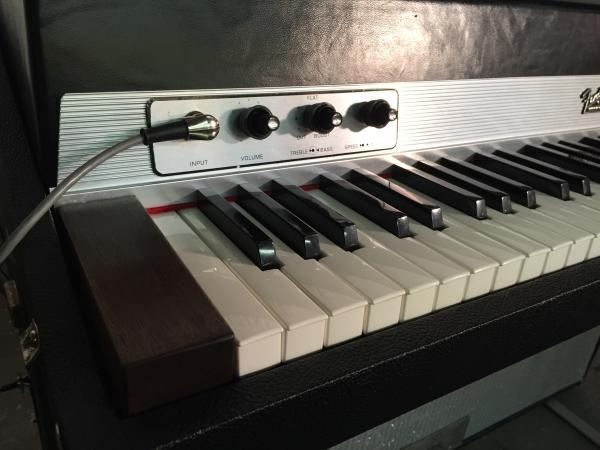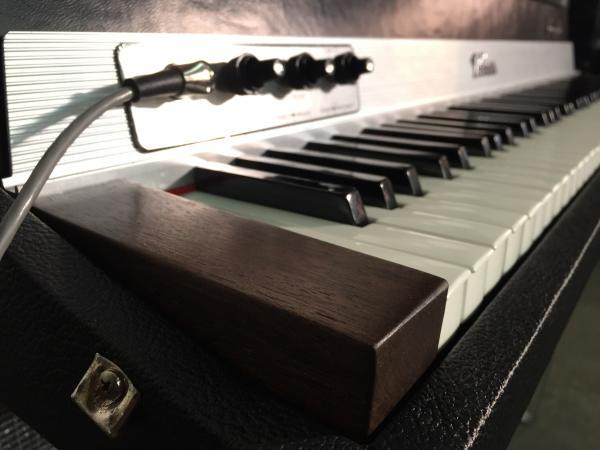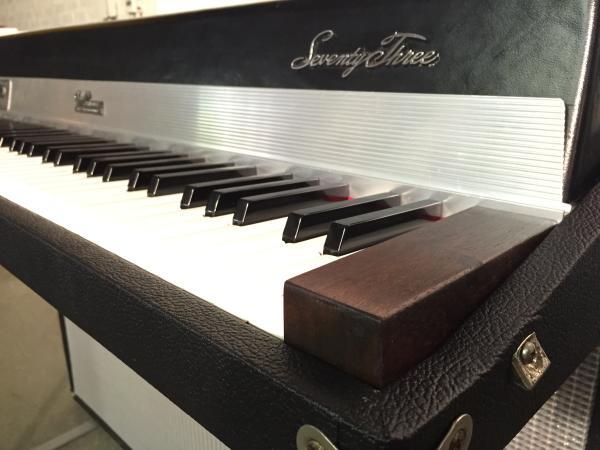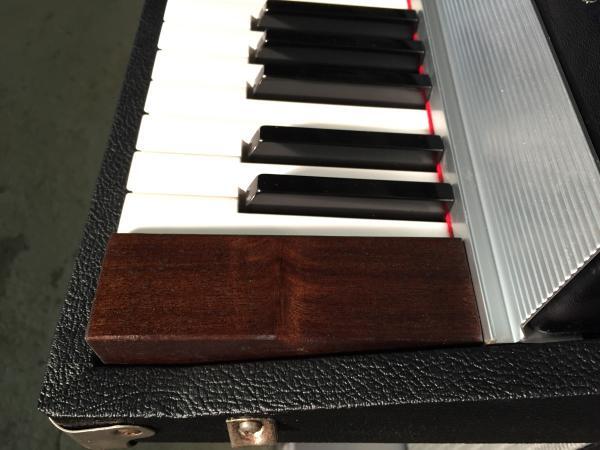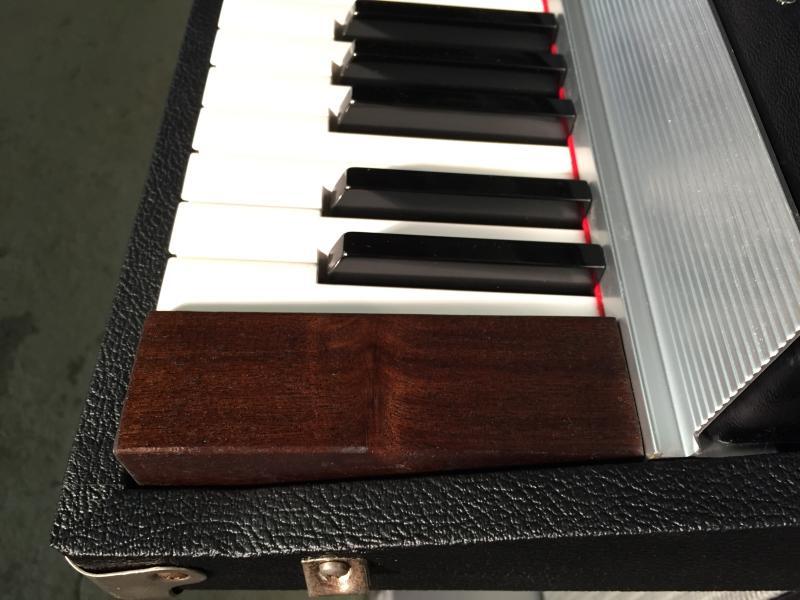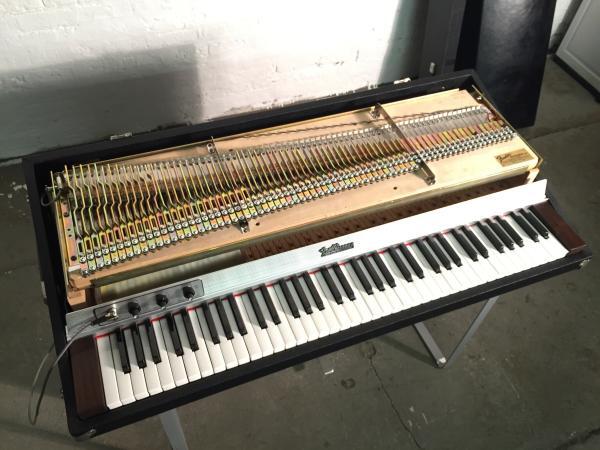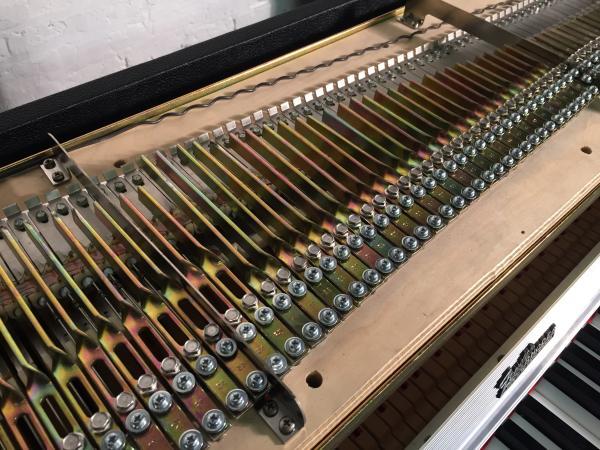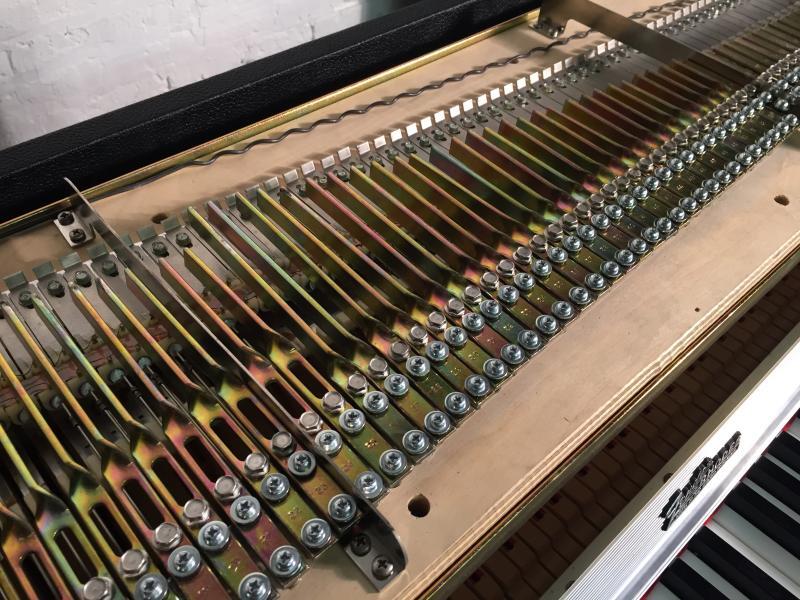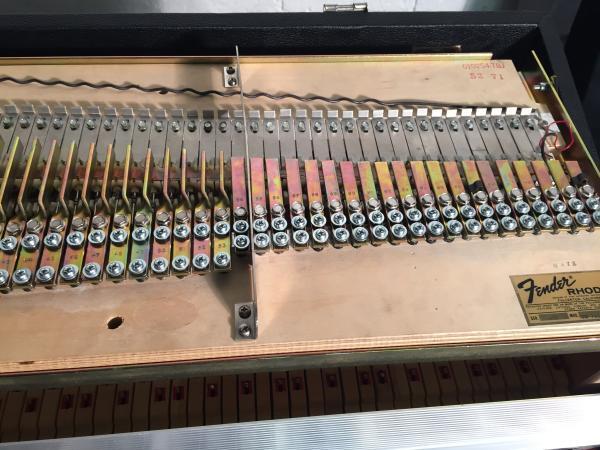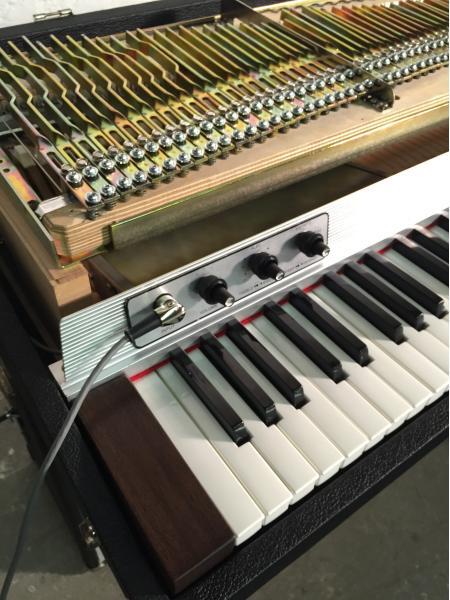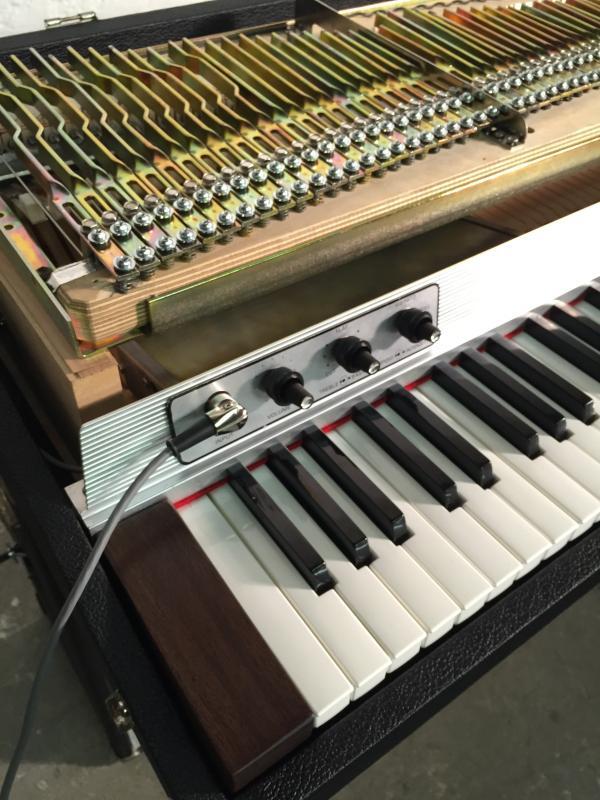 Another upgrade for this Rhodes is that it features a set of four vintage 12″ Utah speakers. (You may have already noticed the metal dust covers). The speakers belonged to the owner of the Rhodes and were re-coned by our friend Mick at J&J Speaker Repair. The metal dust covers that add a hidden flare to the suitcase–and they sound incredible!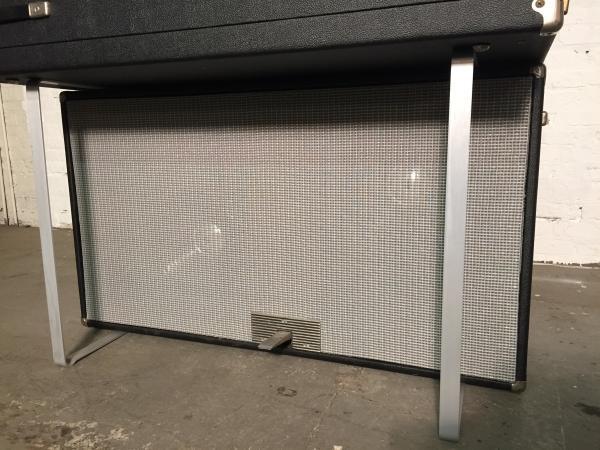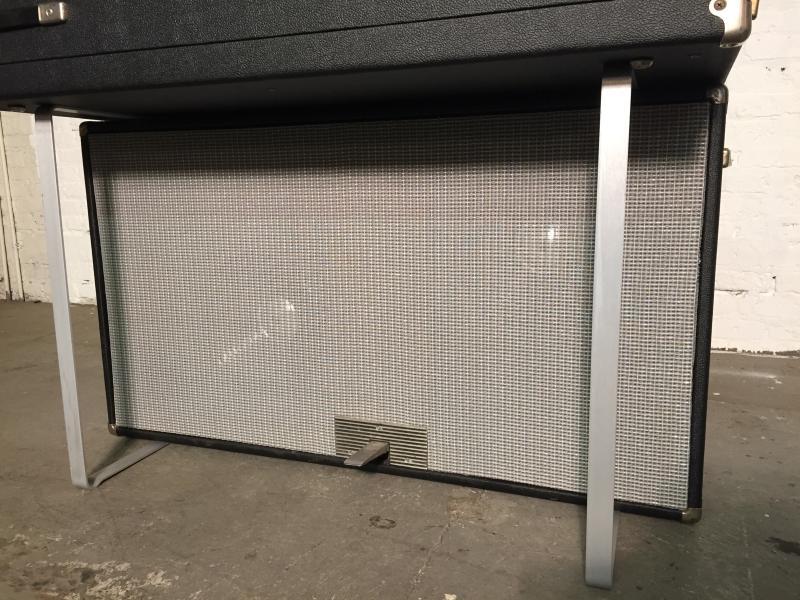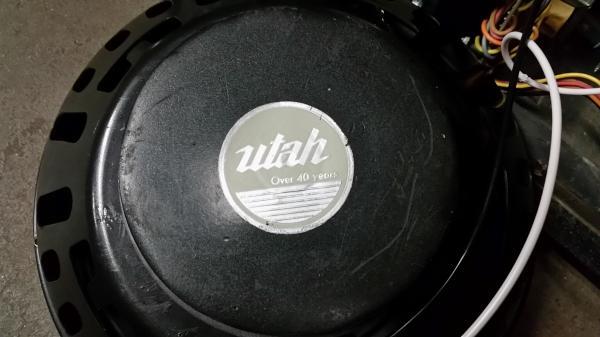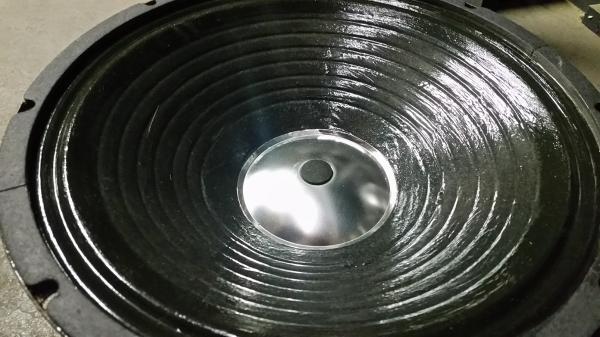 …And as always we promise that it sounds even better than it looks!