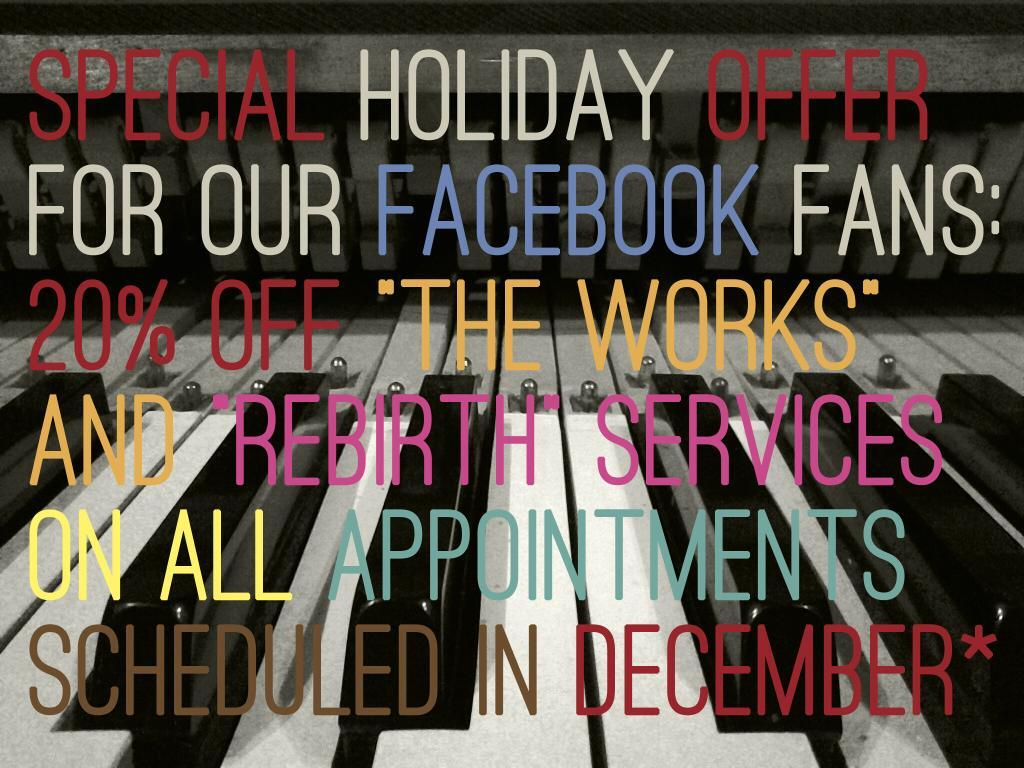 Happy Holidays from The Chicago Electric Piano Company!
This holiday season we are extending an offer to all of our facebook followers to receive 20% off of all "The Works" and "Rebirth" services. Start 2013 off right with a fully serviced, fully customized, or fully restored Rhodes or Wurlitzer! 
Terms of the offer: All appointments must be booked before December 31st for services within the months of December 2012 or January 2013. A downpayment on the first two hours of services ($160) is required. The downpayment is non-refundable but appointments can be rescheduled within 30 days (sure, you can just make an appointment for February with this potential loophole). 20% off is for services only and does not include parts unless the parts are already factored into "The Works" pricing. If you have any questions about the offer, please contact Max Brink at max@chicagoelectricpiano.com.