Tag Archive for Rhodes Suitcase
Here's the latest beauty from our workshop: 1975 Rhodes Mark I Suitcase 73.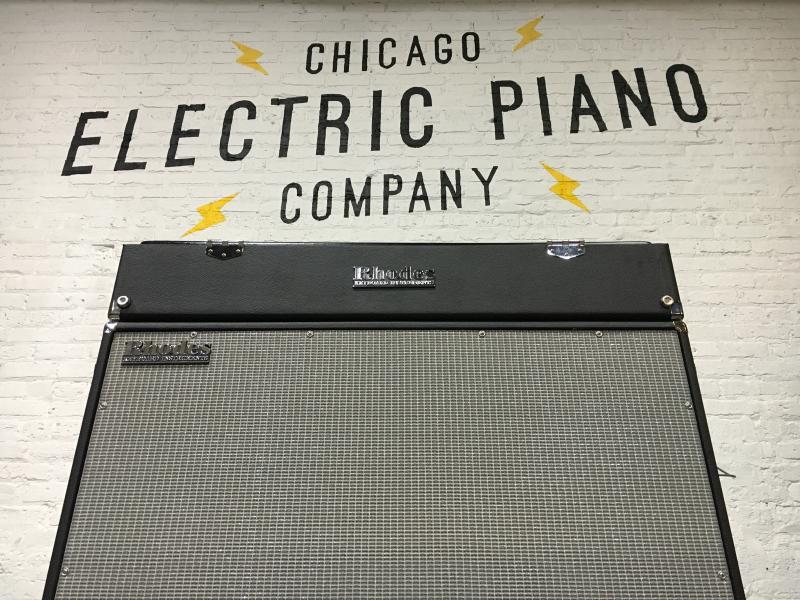 This beauty could have been yours but someone fell in love with it before we even had a chance to apply its new tolex! It's not too surprising since this Rhodes is from one of our favorite eras of Rhodes production. This Rhodes originally came from a school and besides the tolex being torn up it was in incredible condition internally when it came in. (And the good news is we have a few more Rhodes from this classroom set if you are interested…)
As you have come to expect from our fully restored pianos we started with a complete leveling of the key bed and action setup. From there, all aging rubber and felt components were replaced or treated in order to make sure that this piano plays and sounds just like new. We source only the top quality parts for our restorations from a variety of parts suppliers as well as our collection of vintage parts. In the end, our pianos get a detailed restoration process that leaves them playing and sounding better than when they left the Rhodes factory–and ready for another 40 musical years. 
If you are interested in a completely restored Fender Rhodes piano please contact max@chicagoelectricpiano.com. We have a large inventory of pianos that are in the restoration process and would love to help you find just the sound that you are looking for!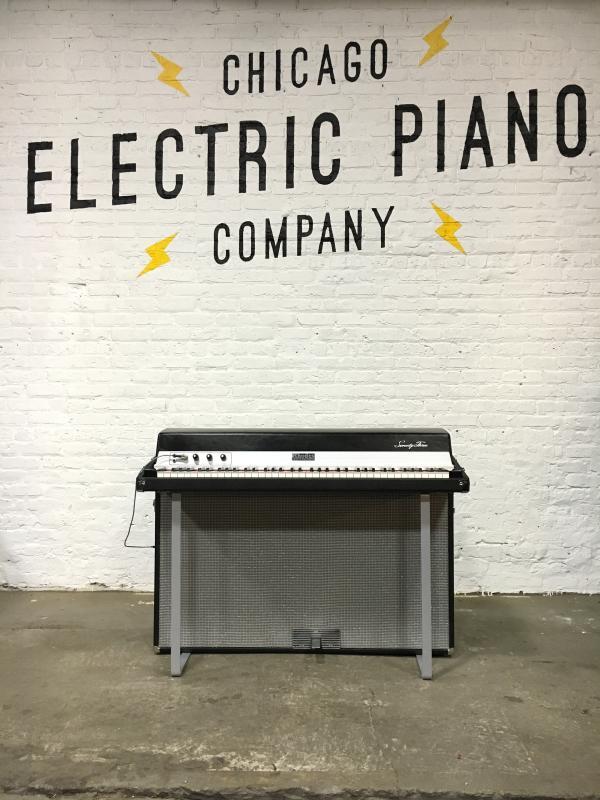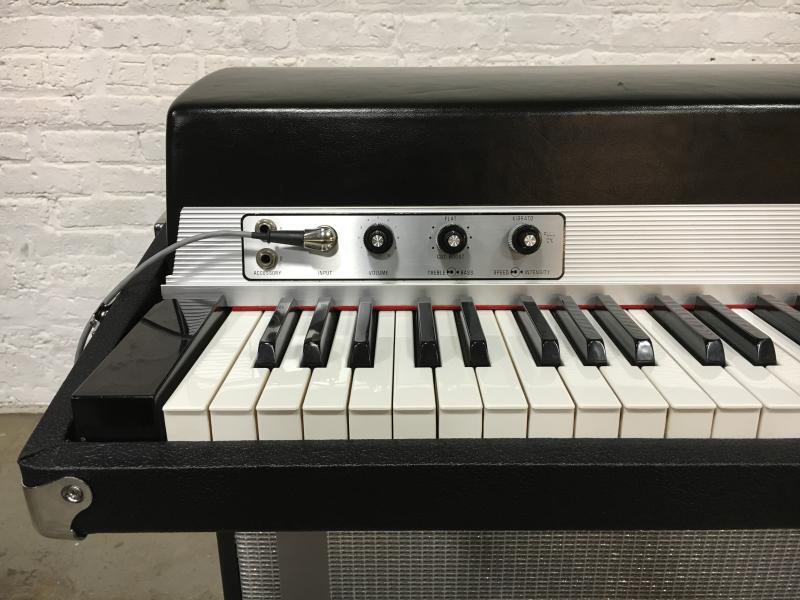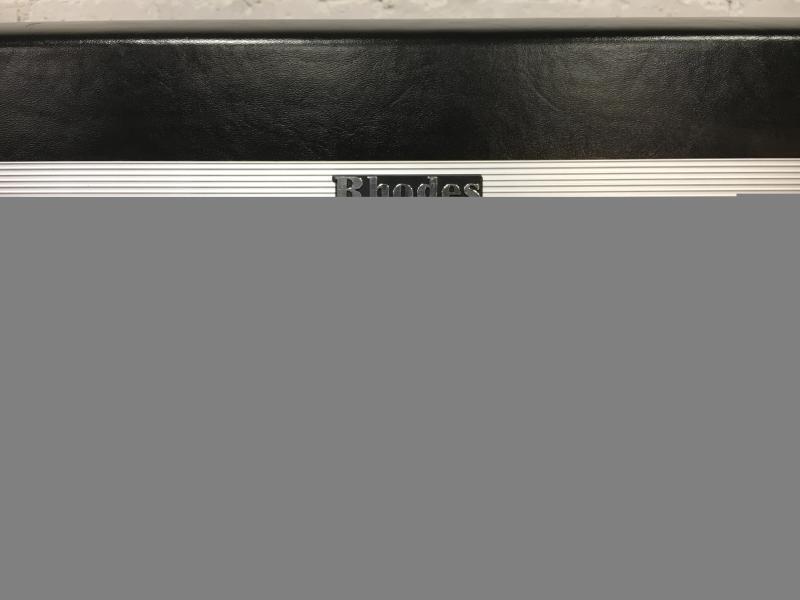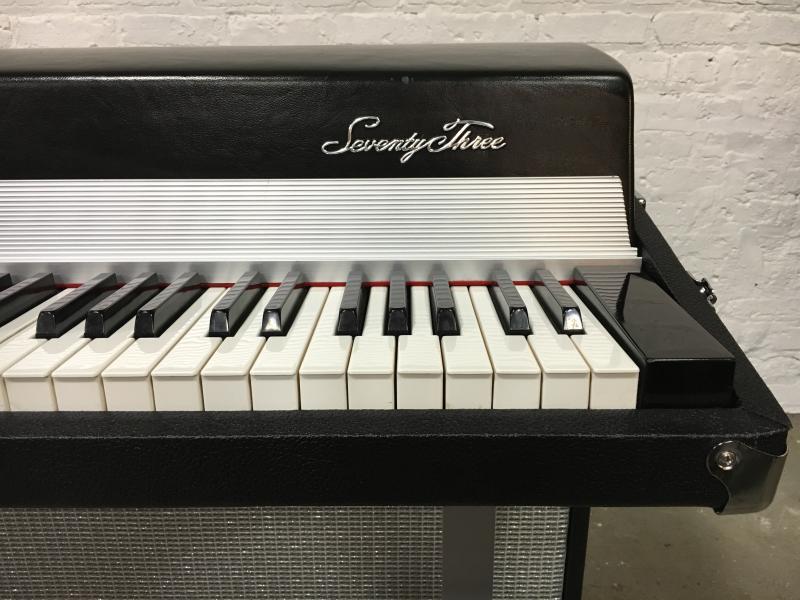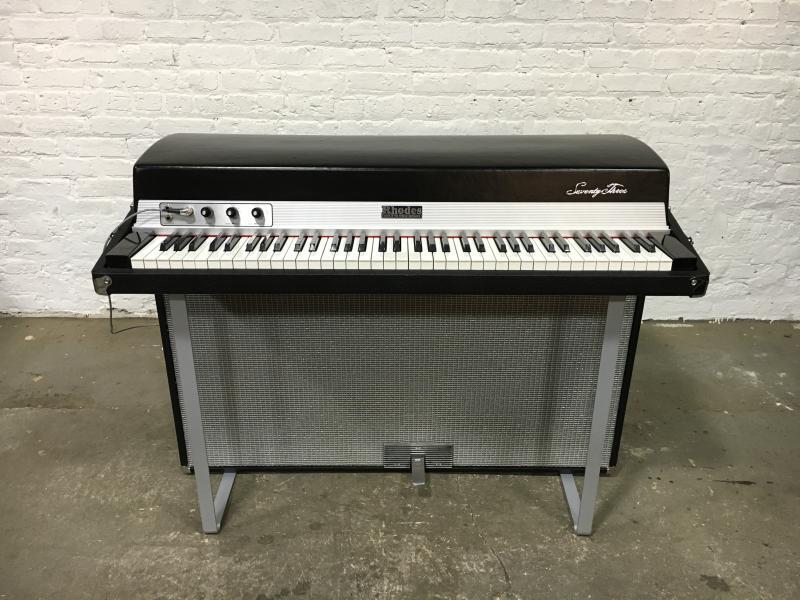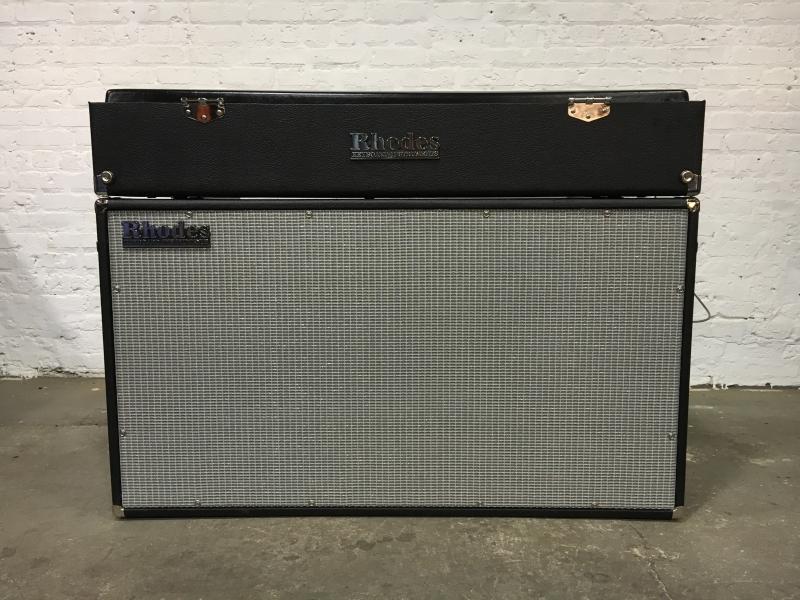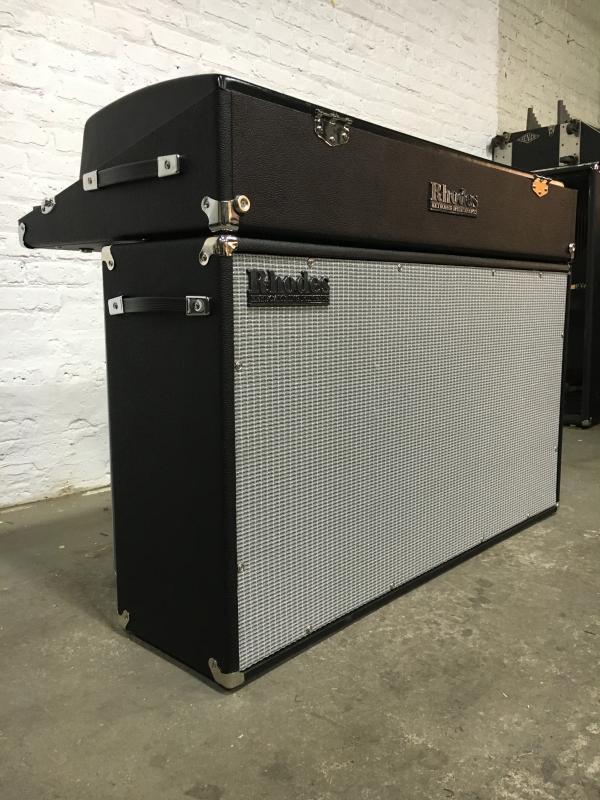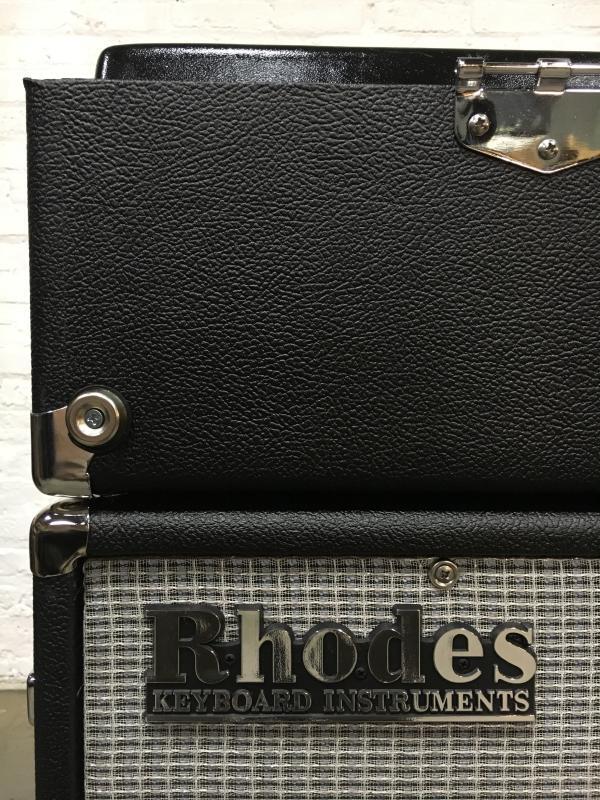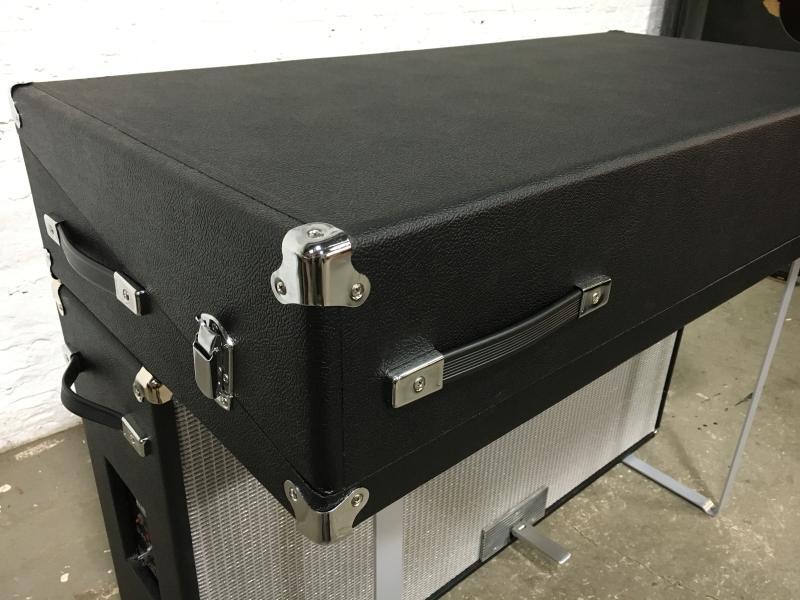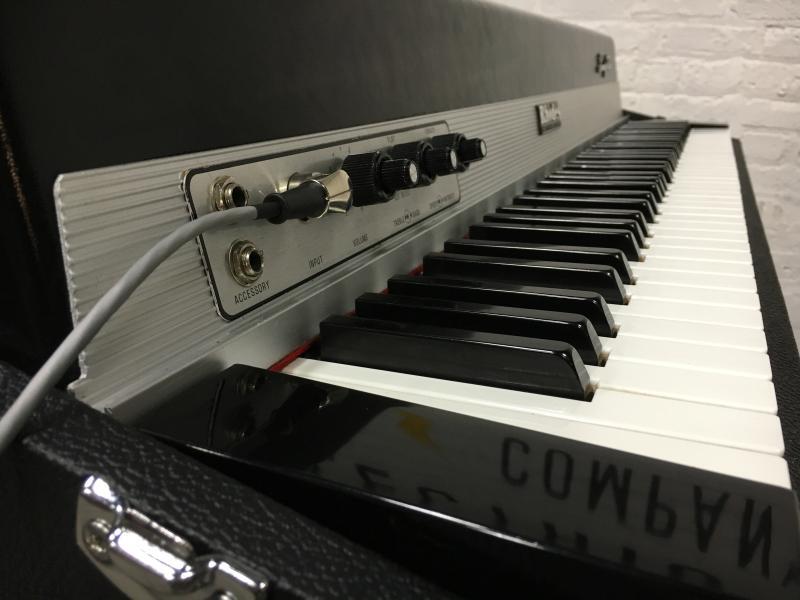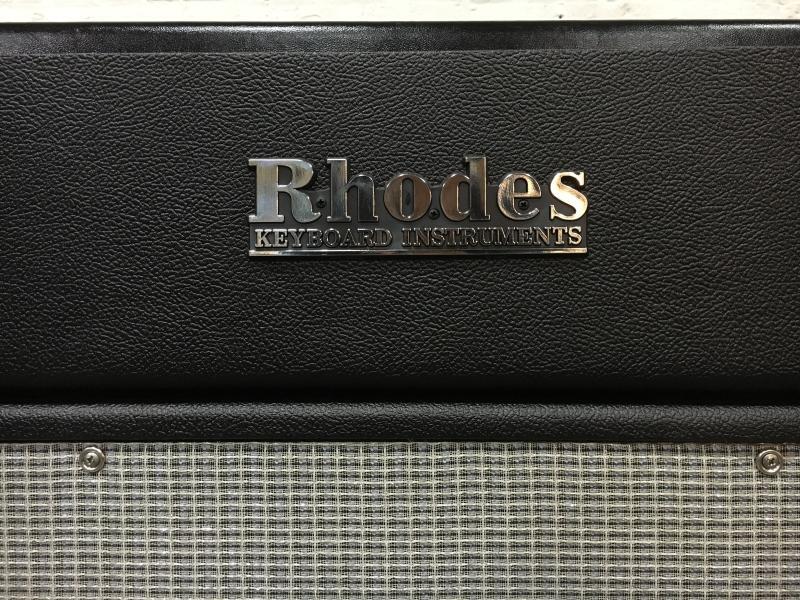 Here's the latest Custom Shop Rhodes from our workshop. This one was upgraded to eleven!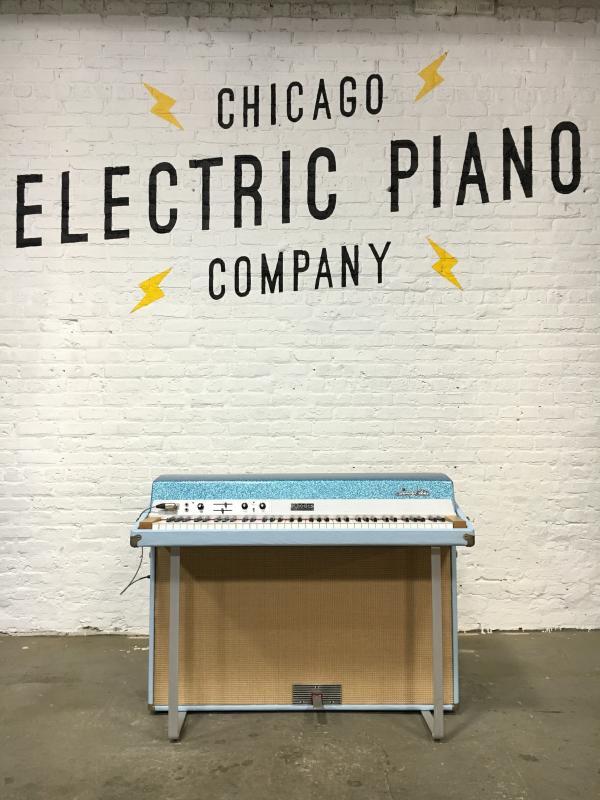 [Update: This piano has sold. If you are interested in a similar piano we can restore one for you! Please contact max@chicagoelectricpiano.com for more information]
For sale by The Chicago Electric Piano Company is this completely restored and customized Rhodes. It features Carolina Blue tolex, Cane Grill Clothe, a custom fiberglass Sparkle Blue top by Vintage Vibe, our signature handmade wooden cheek blocks, and four new Eminence speakers.
As you've come to expect with any CEPCo restoration, this piano has been rebuilt internally to make it sound even better than it looks. New tonebar grommets, fresh graduated hammer tips, dynamic action setup, and a complete keybed level ensure that this Rhodes will keep its mojo for years to come.
All aging electronic components have been replaced and properly biased. This Rhodes also features four new Eminence Legend speakers modeled after the Jensen C12N Speakers used in the original 60's Rhodes' Suitcase Cabinet. The new speakers are higher efficiency resulting in a louder and deeper cabinet response. The stereo tremolo is gorgeous! –-Have a listen for yourself:
Demo:
Additional Vibrato Demo: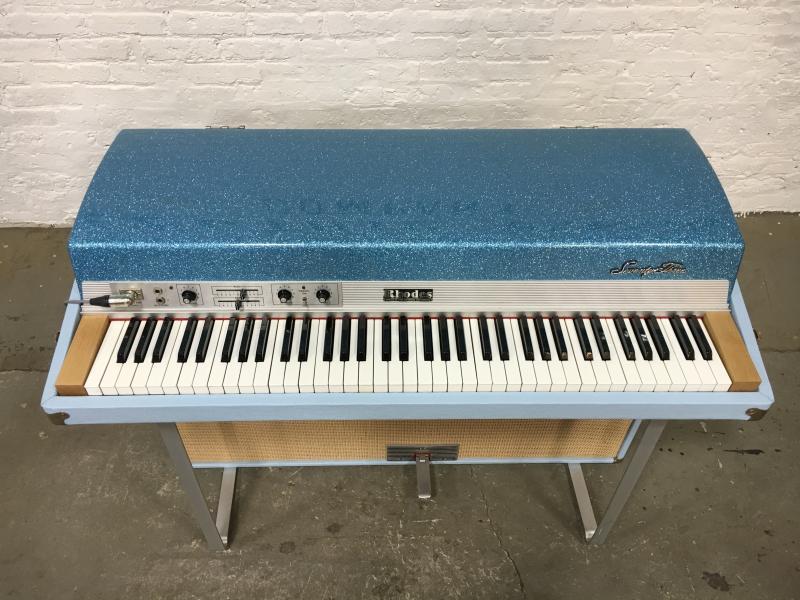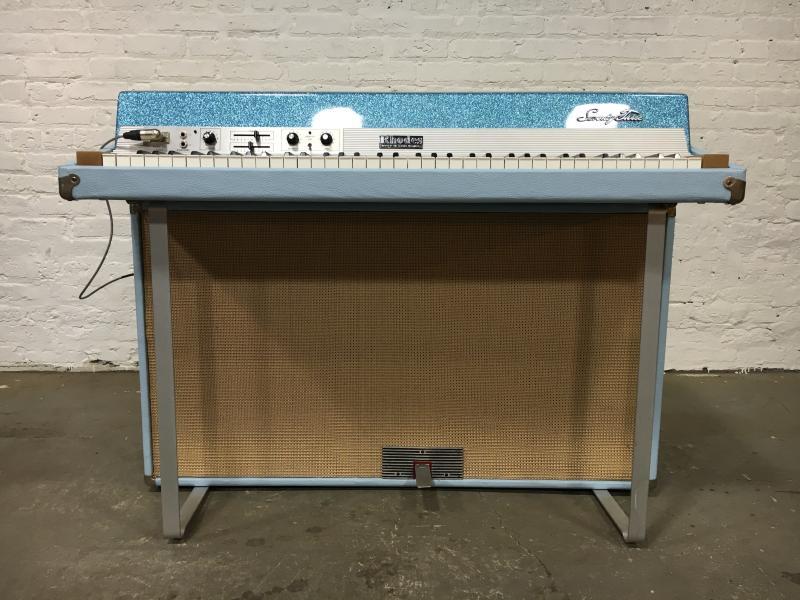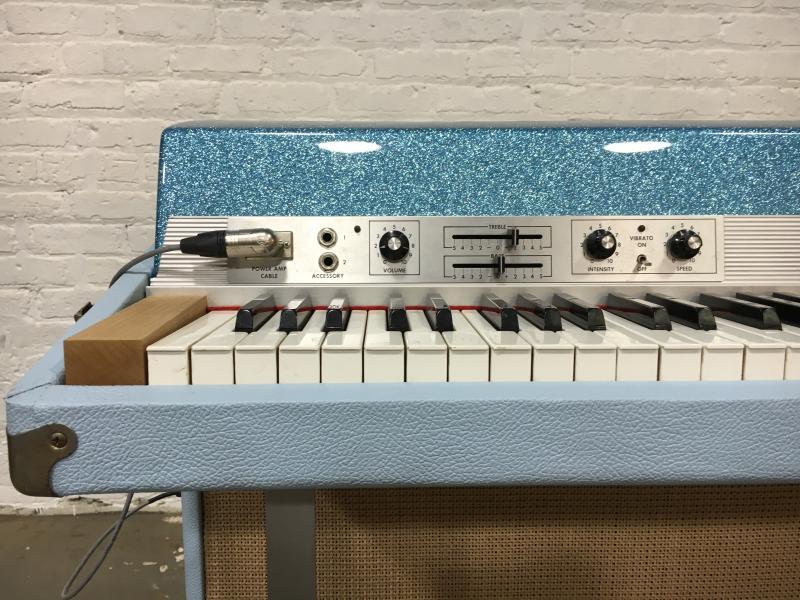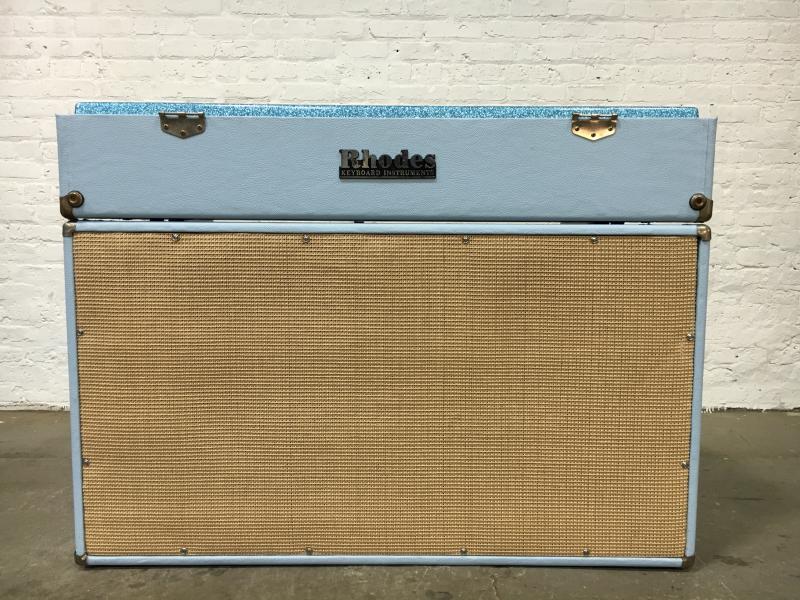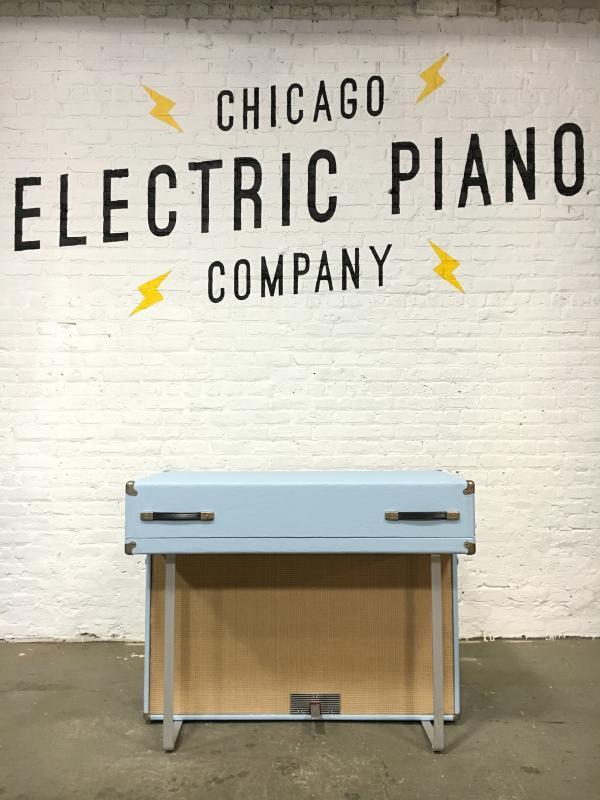 This Rhodes can be yours for $5,299. Worldwide shipping is available. Please contact Max Brink at (312)476-9528 or max@chicagoelectricpiano.com for ordering information.
Here's a look at the latest Rhodes from our Custom Shop: The a Navy and Tan Suitcase from 1976.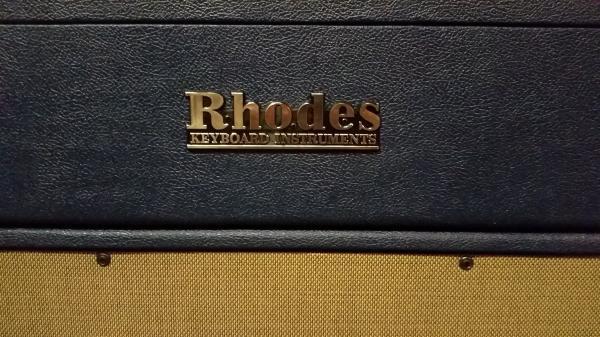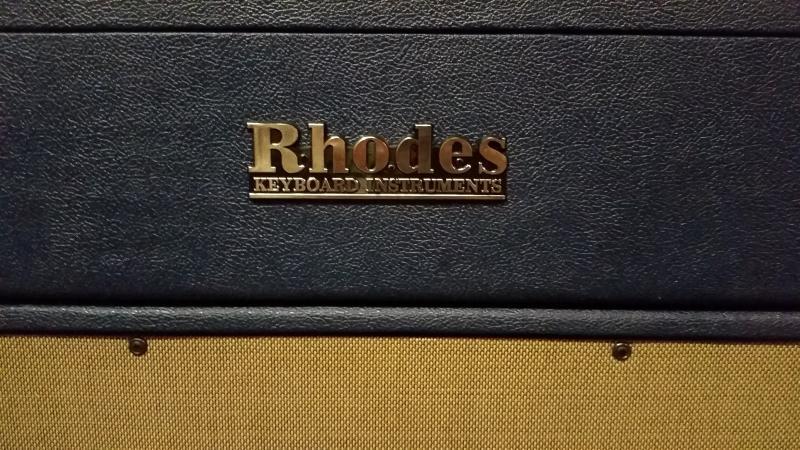 The 1972-1975 period is something that I consider the best era of Rhodes production but 1976 pianos have really grown on me over the course of the past year. Although it takes a little more labor to regulate their action properly the feel and tone of the early 1976 pianos is just as solid as '74-75 pianos. This is especially true in early 1976 when the neoprene rubber hammer tips used were still the cubed tips that were used in the true Fender Rhodes period of production.
My mother raised me not to wear navy with black but sometimes rules are meant to be broken. And the blue strands in the tan grill cloth really ties the entire look together! Have a look: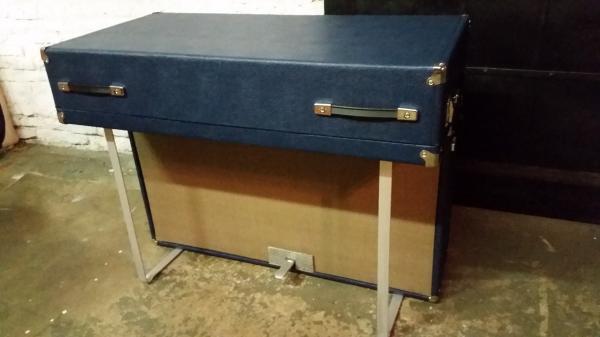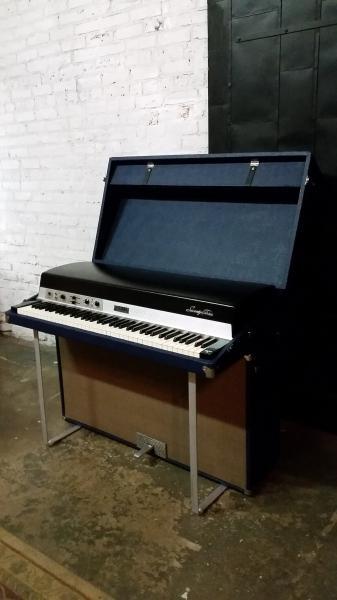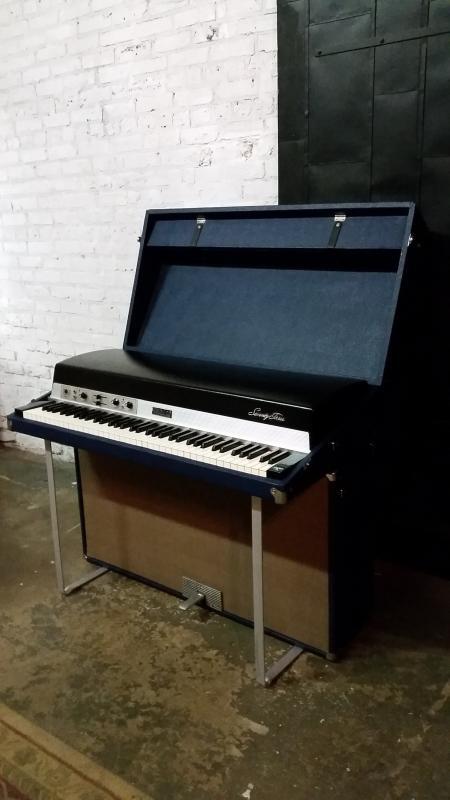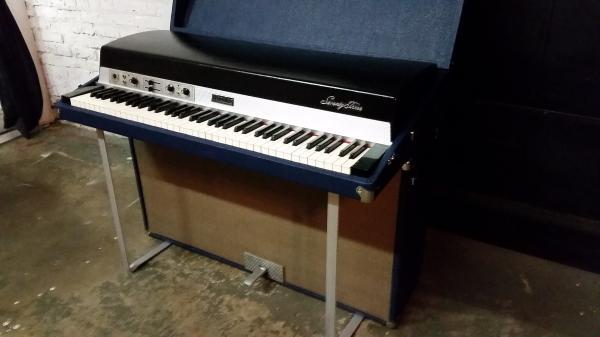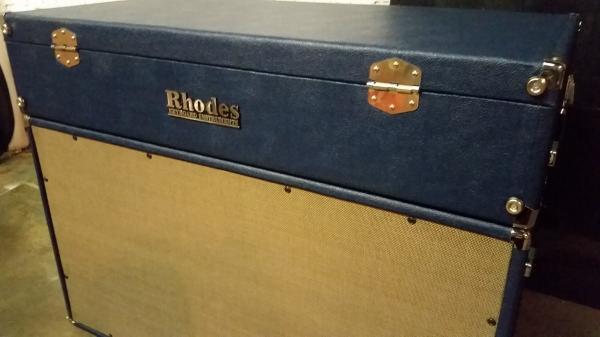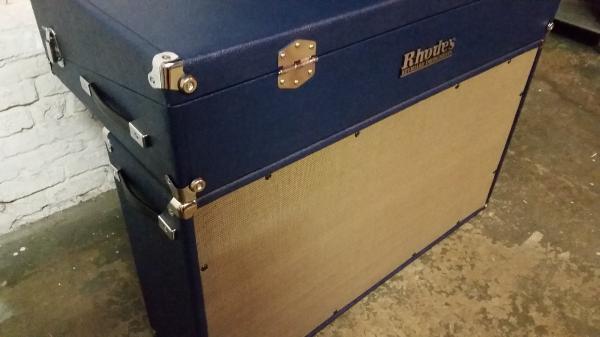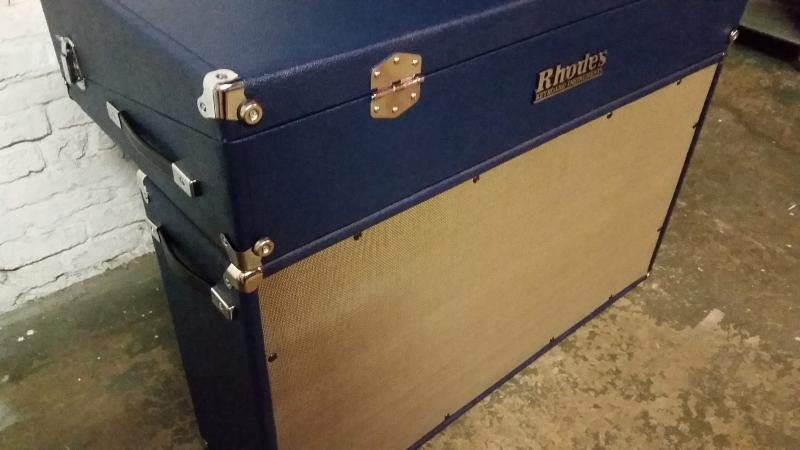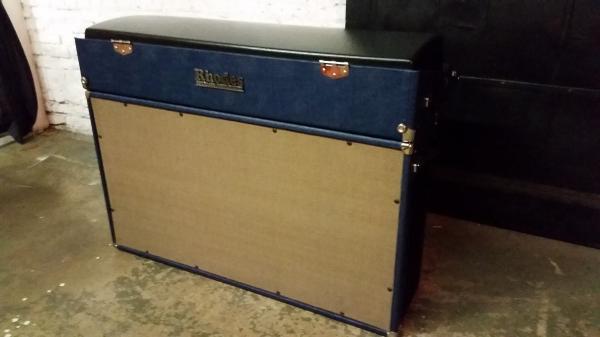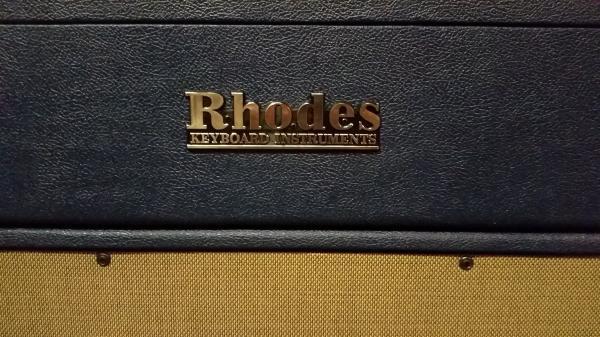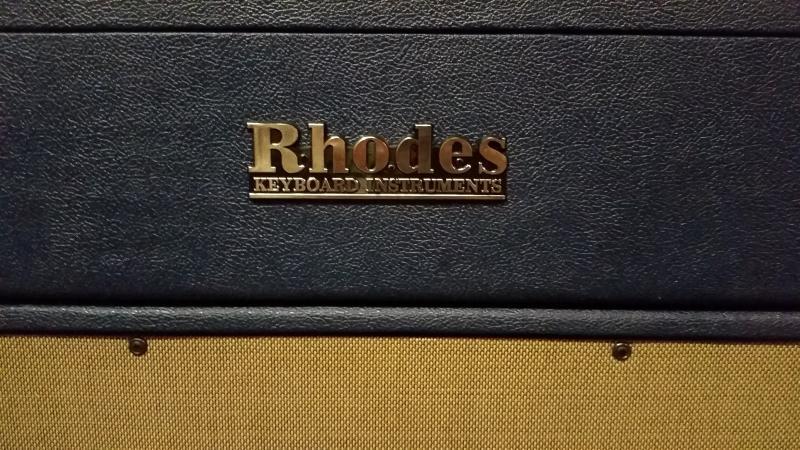 Here's the latest from our custom shop: The Tweed Two-Tone Rhodes Suitcase.

—And another emergence of our signature wooden cheek blocks to top it off!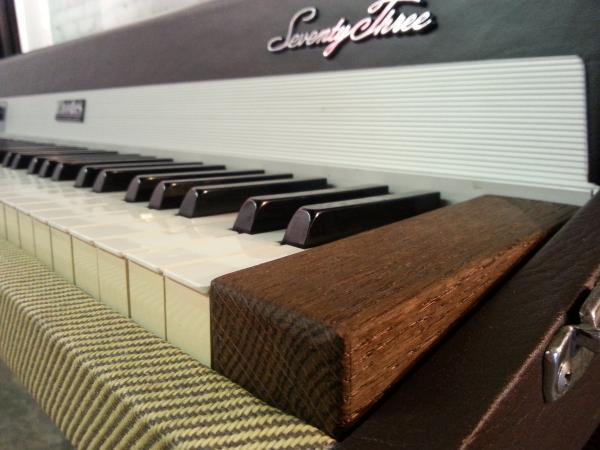 This Rhodes Suitcase 73 is from the "Golden Tine" era of late '74 through early '75 and we knew right away that the tone was going to be absolutely gorgeous even before the restoration process began. These "Golden Tine" pianos are some of our very favorite but are from a very short lived period of Rhodes production that spanned less than a full year. For those who are unfamiliar, changes in Rhodes tines happened almost every other year and noticeably alter the timbre of the Rhodes' voice from year to year. These changes are analogous to the differences in tone from various gauges and metallurgical makeups of guitar strings or acoustic piano strings. Aside from a pretty straight forward restoration of the Rhodes piano itself we just needed to make sure that this Rhodes looked as good as it sounds!
Have a look for yourself and share what you think on our facebook page. Here's a look at the Tweed Two-Tone Rhodes: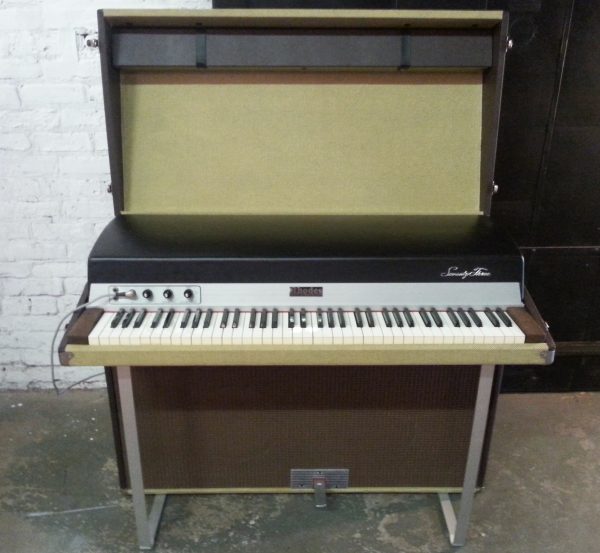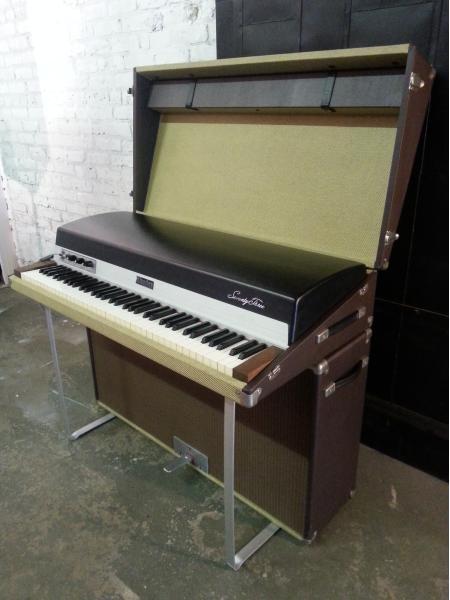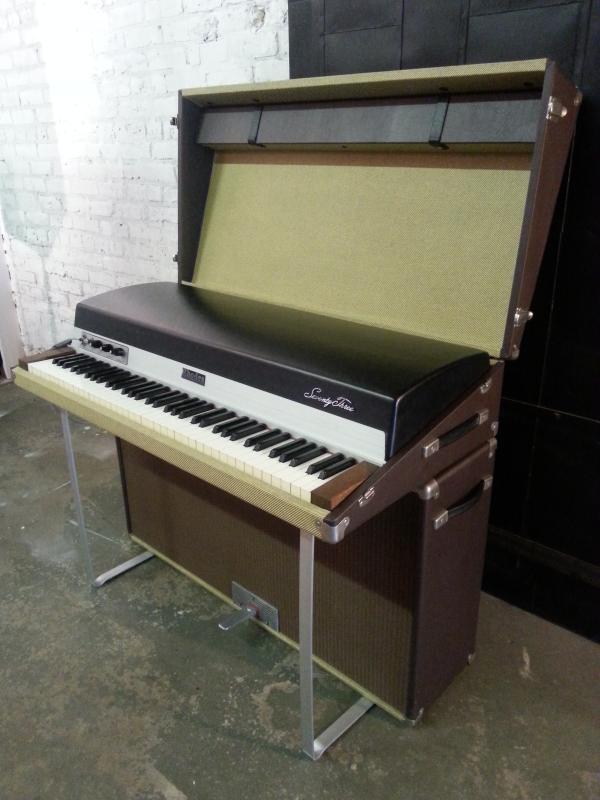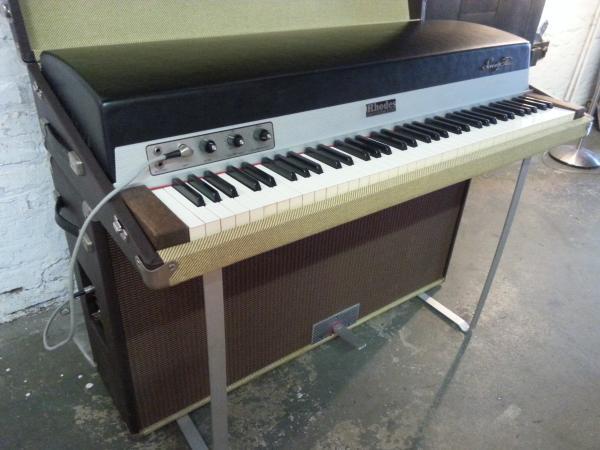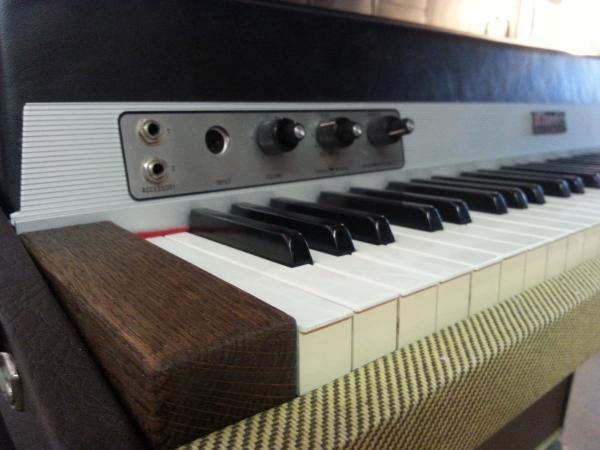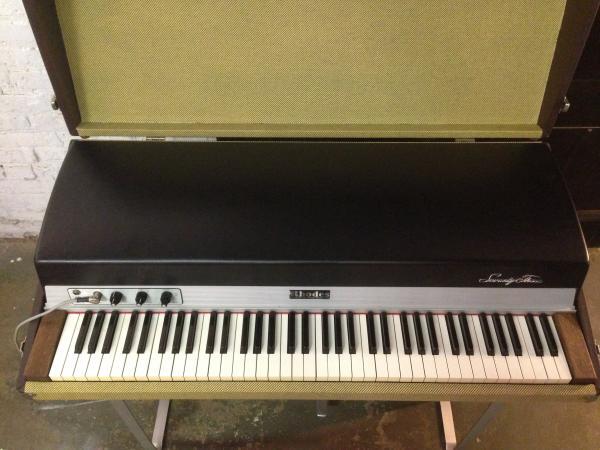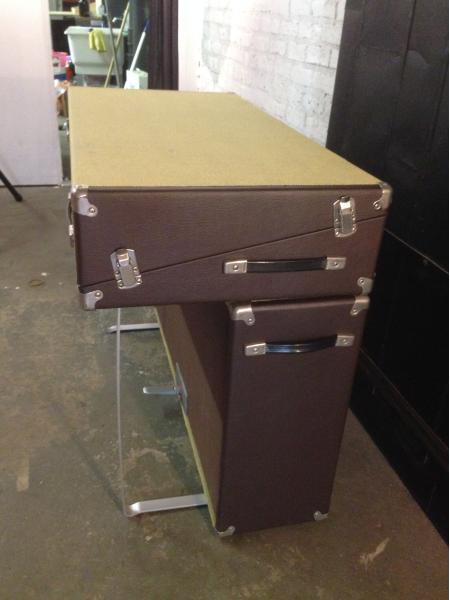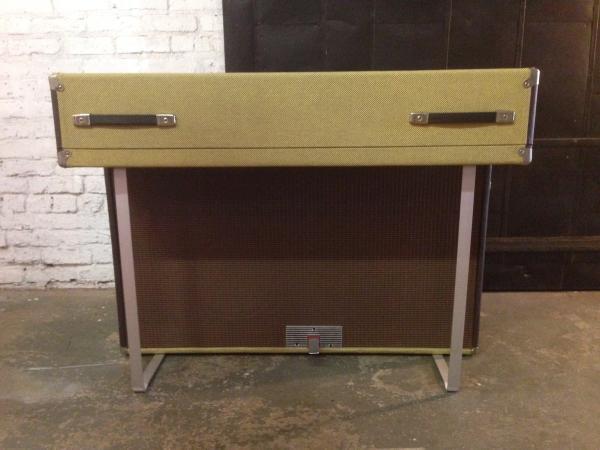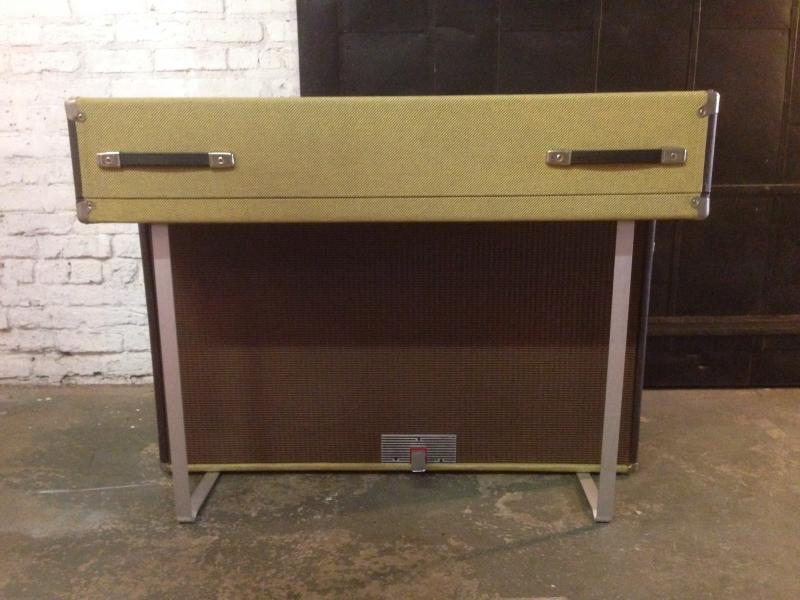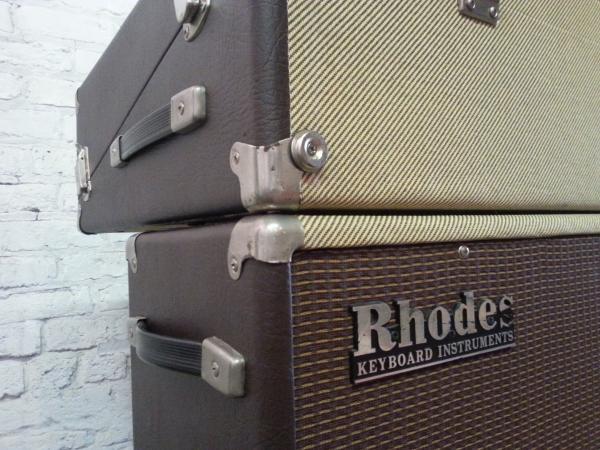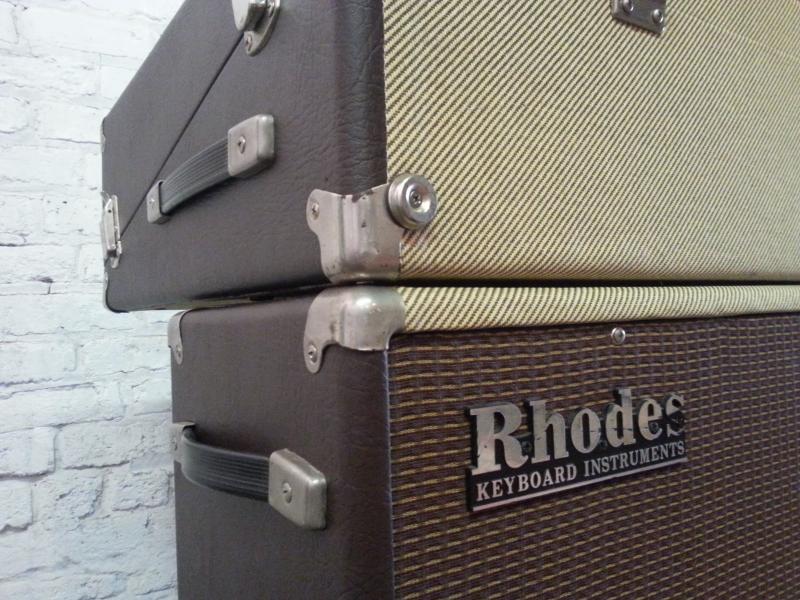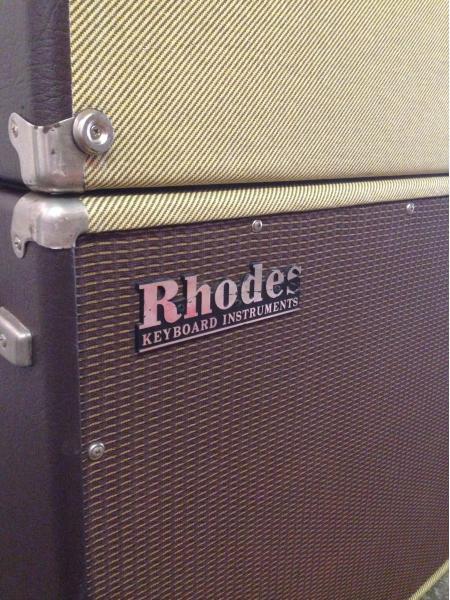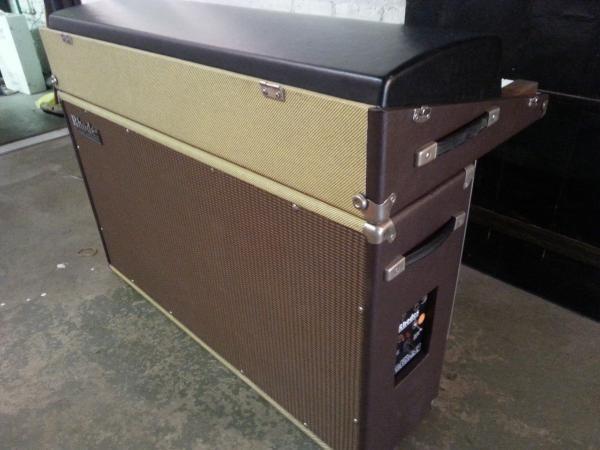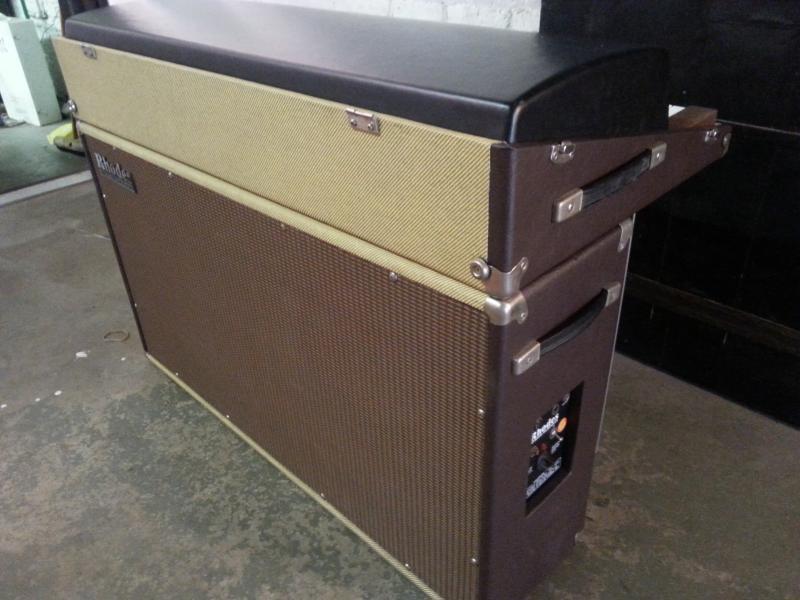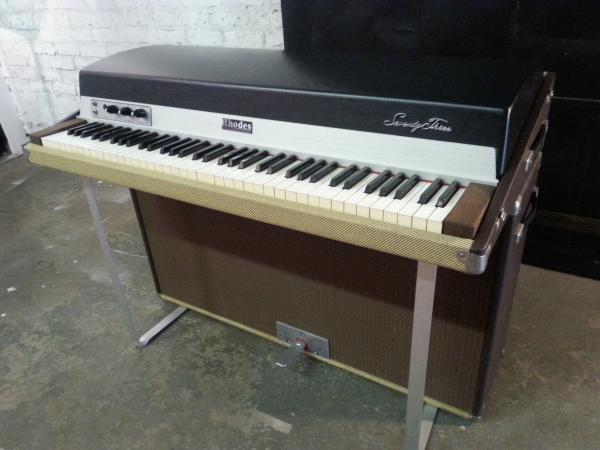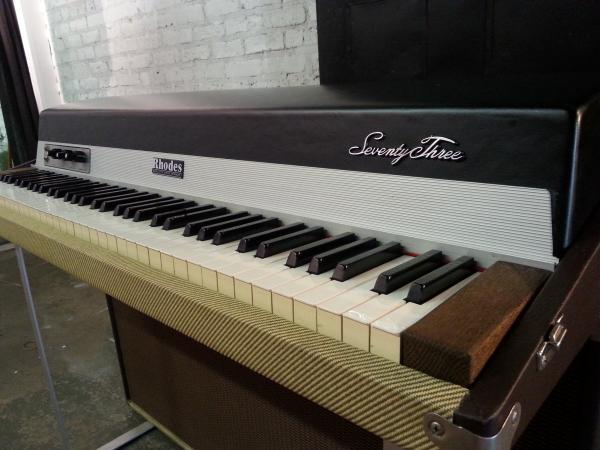 …There are more custom Rhodes currently in the works so stay tuned!
If you are interested in restoration services or custom refinishing your Rhodes piano please contact Max at (312)476-9528 or max@chicagoelectricpiano.com.