The Chicago Electric Piano Co. is an employee-owned business.
Our Origins
The Chicago Electric Piano Company was born out of a passion for vintage analog musical instruments. After years of repairing and restoring electric pianos by word of mouth in Chicago, CEPCo was officially founded by Max Brink in January 2011. Shortly thereafter, Mike Novak partnered up and the business expanded offering new services as well as an inventory of refurbished vintage instruments for sale. Their shared love for keeping vintage instruments alive, —and in some cases bringing them back from the dead— along with the ambition to continually learn new methods to perfect the art and craft of instrument restorations has driven the company's growth.
Today, CEPCo is recognized as one of the world's leading resources for Rhodes, Wurlitzer's, Clavinets, and other rare electro-mechanical and analog musical instruments. With clients and visitors from around the globe, we are grateful for the hundreds that have passed through our workshop and the thousands that we have shared and exchanged knowledge of our craft with through online forums and social media platforms such as facebook and instagram.
Whether you need basic tuning or a full restoration of your instrument, The Chicago Electric Piano Co. is here to restore the vintage sound that you just can't get enough of!
Our Mission & Philosophy
Our mission is devoted to meeting the needs of musicians and enthusiasts of all ability levels. From the hobbyist to the professional and from the collector to the recording studio, we aim to provide the finest selection of fully restored vintage instruments as well as the vital ongoing maintenance required to prolong the lifespan of these unique instruments. We hold ourselves to the highest level of integrity throughout our process in order to stay true to the original sound and design of the instrument by using the finest quality parts and best methods throughout all of our restorations.  We maintain an extensive inventory of vintage parts and have ample experience with the best modern reproduction parts available.
There is no on-size-fits-all approach to the restoration of a vintage musical instrument. Every instrument is unique! Ongoing care serves an integral role in the playability and sound of an instrument. Depending on factors such as the condition of parts and current setup, repair and maintenance services must be tailored to suit the needs of the instrument and the player on an individual basis. Our in-house estimates are always free of charge.

Testimonials & Previous Clients
This is the BEST sounding Wurli I've ever played or heard. That [is] crazy deep deep tremolo! Thanks again for the great work!
-Mark Greenberg
(Studio Manager: Wilco/Foxtrot Touring Corp.)
I've spent about 8 weeks playing this instrument extensively and I can honestly say this is the most incredible and inspirational instrument I've ever played. A bunch of friends (some of them owners of restored Rhodes and Wurlitzers) have told me they've never seen a Rhodes in such great condition. They couldn't believe how well the action was set up!
-Andres R.
(Owner of a CEPCo Custom Shop Rhodes)
Pianist and Songwriter
These guys are great! An invaluable resource for any gigging keyboardist using a Rhodes, Wurlitzer, Clavinet or any other vintage keyboard for that matter! [My Wurlitzer] is singing better than ever and feels like new.

This place is a gem! Highly recommended if you are in the market for a vintage keyboard or just need to get yours tuned up! These guys know what they are doing!
-Kevin Kozol
Keyboardist/Composer with Spare Parts & Owner/Instructor with House Call Music
In preparation for leaving on tour, I realized that my rhodes was due for a tune up. I took the Rhodes to Max's shop less than a week before having to leave for tour, expecting it not to be able to get done in time. But it wasn't a problem at all and my instrument was ready in just a few days. Excellent work by Max. I've been looking for a reliable Rhodes resource in the Chicago area for a year now, and I'm pretty convinced that he is THE guy for all your electric piano needs.
Tommy T.
Professional Keyboardist 
When a string on my D6 clavinet recently broke I brought it to Chicago Electric Piano to get it fixed. I was impressed (and reassured) by Max's knowledge of the instrument and its history. He replaced the string and made a couple other adjustments while I waited. He charged a very fair price for about an hour and a half of work, and when I got the D6 home, it sounded better than when I brought it in. In short, Max provided knowledgeable, professional service with no attitude at a great price. You can't beat that. I intend to have him give my Rhodes a checkup in the very near future.
-Rick R.
Collector and Player
I have a '75 Rhodes Mark I Stage that was in need of tuning and action adjustment after several years of storage.  I had a short deadline to get the instrument up and running for some recording work and contacted Max to see if it could be turned around in time.

When we went over the instrument, Max gave a complete estimate of what needed to be done to achieve what I was looking for out of the repair and ended up doing a great job well before the time I needed it back.  The keys were originally very tough to get clear, sustained notes out of and after the tuning and repair, it plays very smoothly and is in perfect tune.  I will definitely be bringing my Rhodes maintenance work to [Chicago Electric Piano Co.] in the future.
Dan P.
Keyboardist
Past Clients
(Not limited to):
Brendan O'Connell (The Right Now)
Columbia College Chicago School of Fine and Performing Arts
Colin Croom (Twin Peaks)
Curt Smith (Tears for Fears)
Don Airey (Deep Purple, Black Sabbath, ELO)
Jeff Tweedy (Wilco)
Joey Dosik (Vulfpeck)
John McIntire (Tortoise, Soma)
John Stirratt (Autumn Defense, Wilco)
Jonathan Alvin (Chrome Attic Studios)
 Josh Richter (Victorian Recording)
Kevin Kozol (Spare Parts & House Call Music)
Marco Benevento (Benevento Russo Duo, Experimental Jazz Keyboardist)
Mark Greenberg (Foxtrot Touring & Mayfair Workshop)
Massachusets Institute of Technology (MIT)
Michael Girardot (The Revivalists)
Pat Sansone (Wilco & The Autumn Defense)
Percy Bady (Producer, Arranger/Composer)
Matt Dewine (Pieholden Studio)
Rick Barnes (Rax Trax Recording)
Rick Fritz (Audiotree)
Steve Albini (Electrical Audio)
Tommy Barbarella (Barbarella Productions & Prince's New Power Generation)
Woody Goss (Vulfpeck)
 …And many more.
Friends of the Workshop
Borish Electronics (Synthesizer & electronics repair in Chicago)
Black Bobbin (Craft off set guitars and coffee)
Chicago Fret Works & Amp Works (Guitar and tube amp repair)
Chicago Music Exchange (Vintage guitar mecca)
Chicago Organ Company (Formerly M&S Organ Parts) (Chicago based Hammond Organ & Leslie experts)
Custom Vintage Keyboards (EP parts supplier)
Geoff Benge (Chicagos premier guitar luthier)
Ken Rich Sound Services (Reproduction vintage EP parts and services)
Outlier Audio (Pro audio and digital keyboard repairs)
Retro Linear (Reproduction parts and services–AKA Warneck Research)
Schaff Piano Supply (Piano parts supplier)
Studious Amplifiers (Guitar amplifier designer & builder. Formerly w/ Emperor)
Terry Audio (Cosmic designer of amps, pedals, and mastering EQ)
Tines & Reeds (EP restoration services in Germany and custom parts supplier)
Topo Chico (Supplier of sparkling thirst quenchers)
Tree House Records (All analog recording studio adjacent to CEPCo)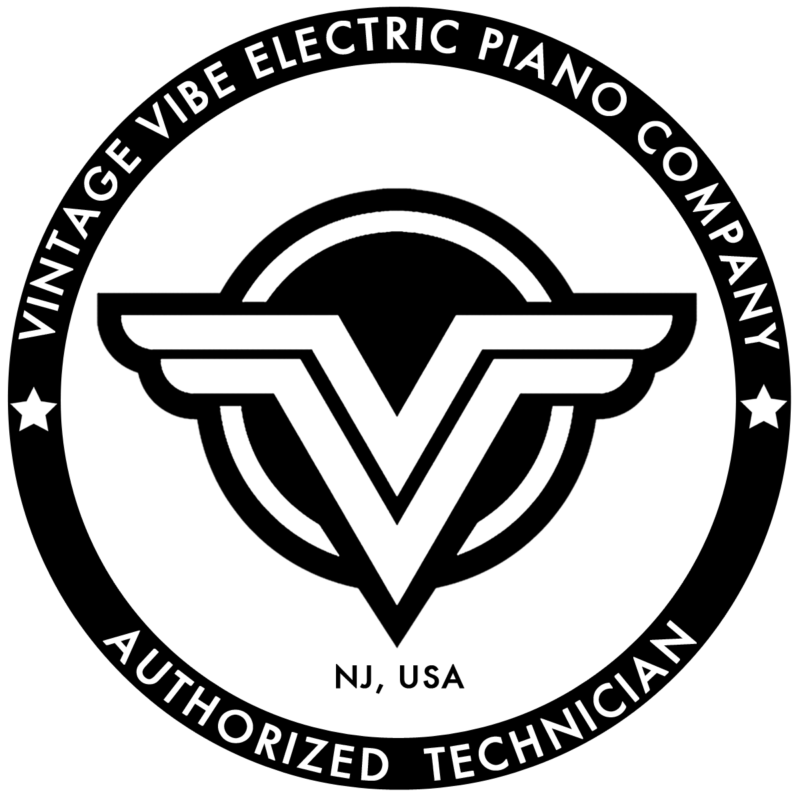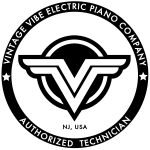 Vintage Vibe (Reproduction EP parts and services)