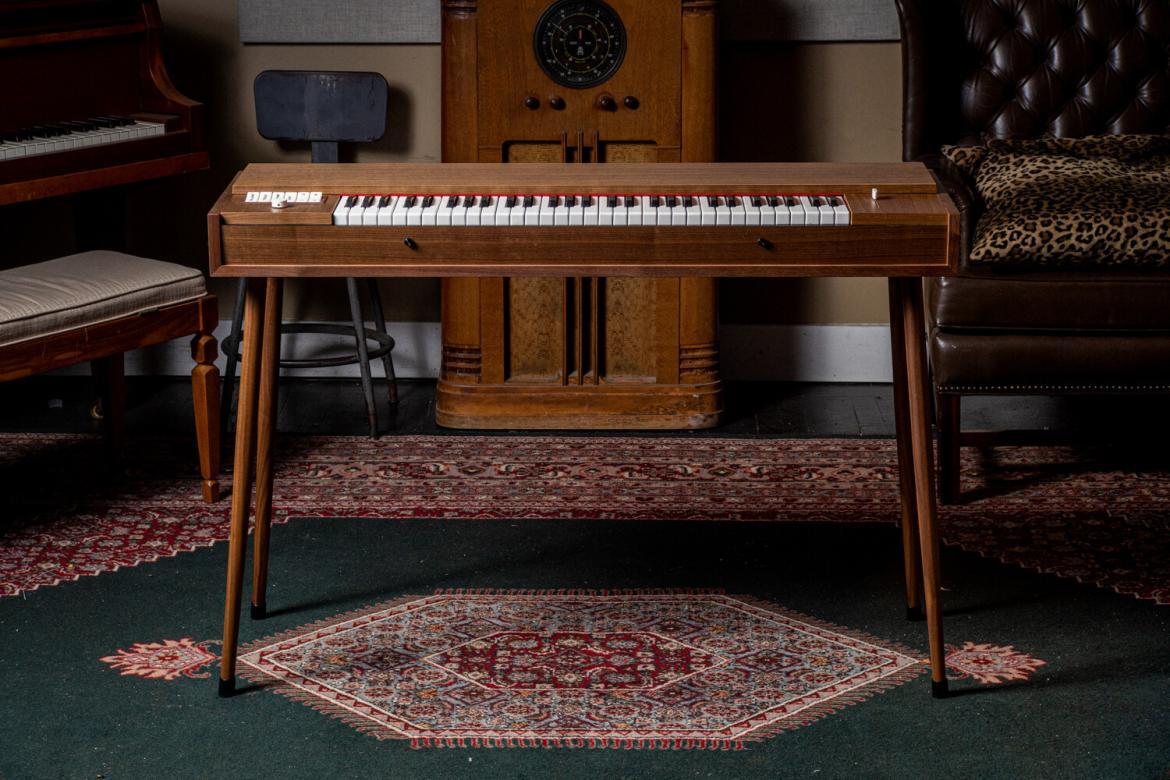 This build is certainly one of the most ambitious we have attempted, and we couldn't be happier with the results!
The Clavinet D6 is an iconic instrument, and one of the few classic electric pianos to feature a decorative natural wood element. Originally, the top and side panels were made with teak veneer over plywood.
Unfortunately, as with many vintage instruments, they aren't all in stellar condition after forty plus years of wear and tear. This is where our custom shop comes in! Our vision included constructing a new solid wood case and high quality veneered side and top panels.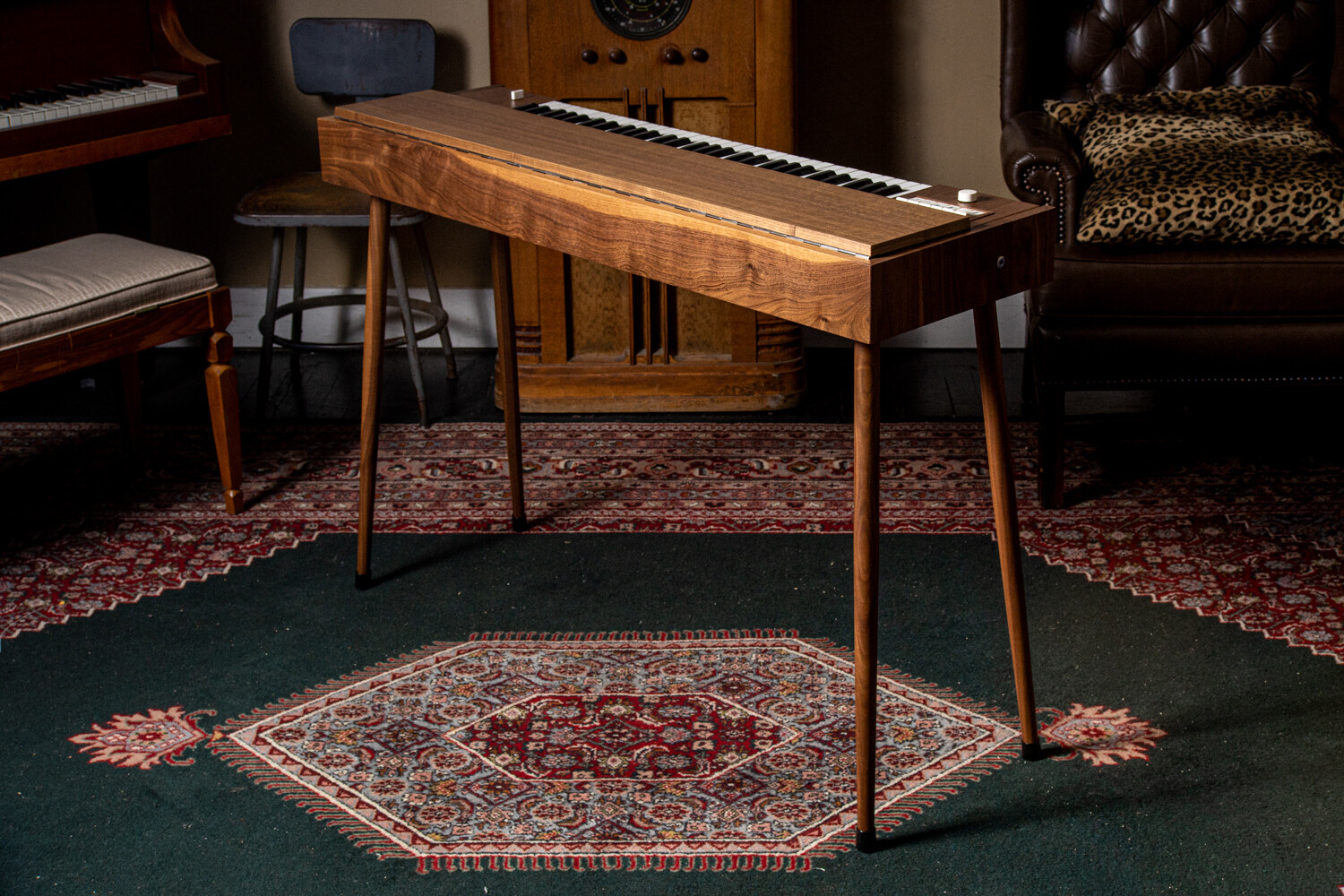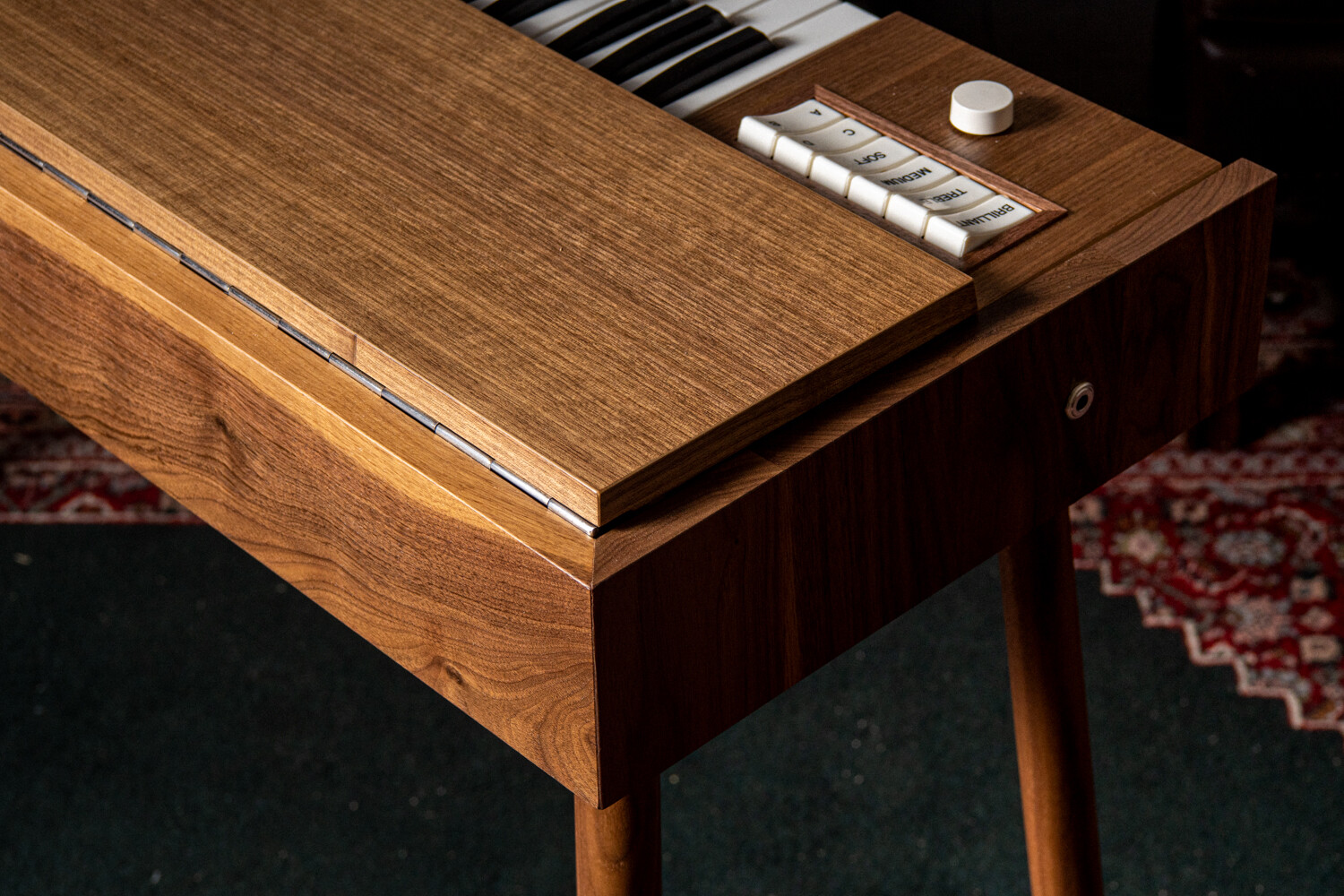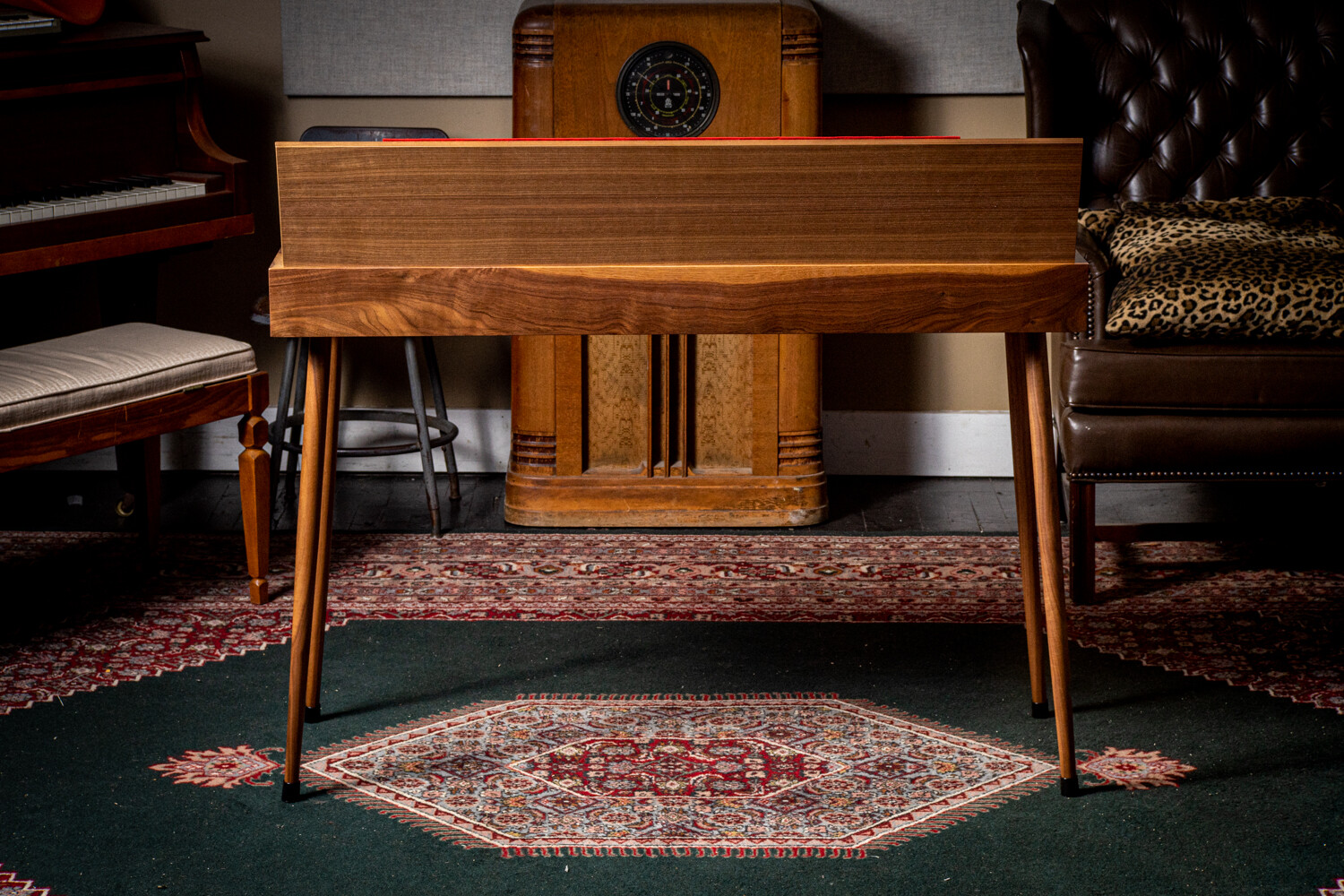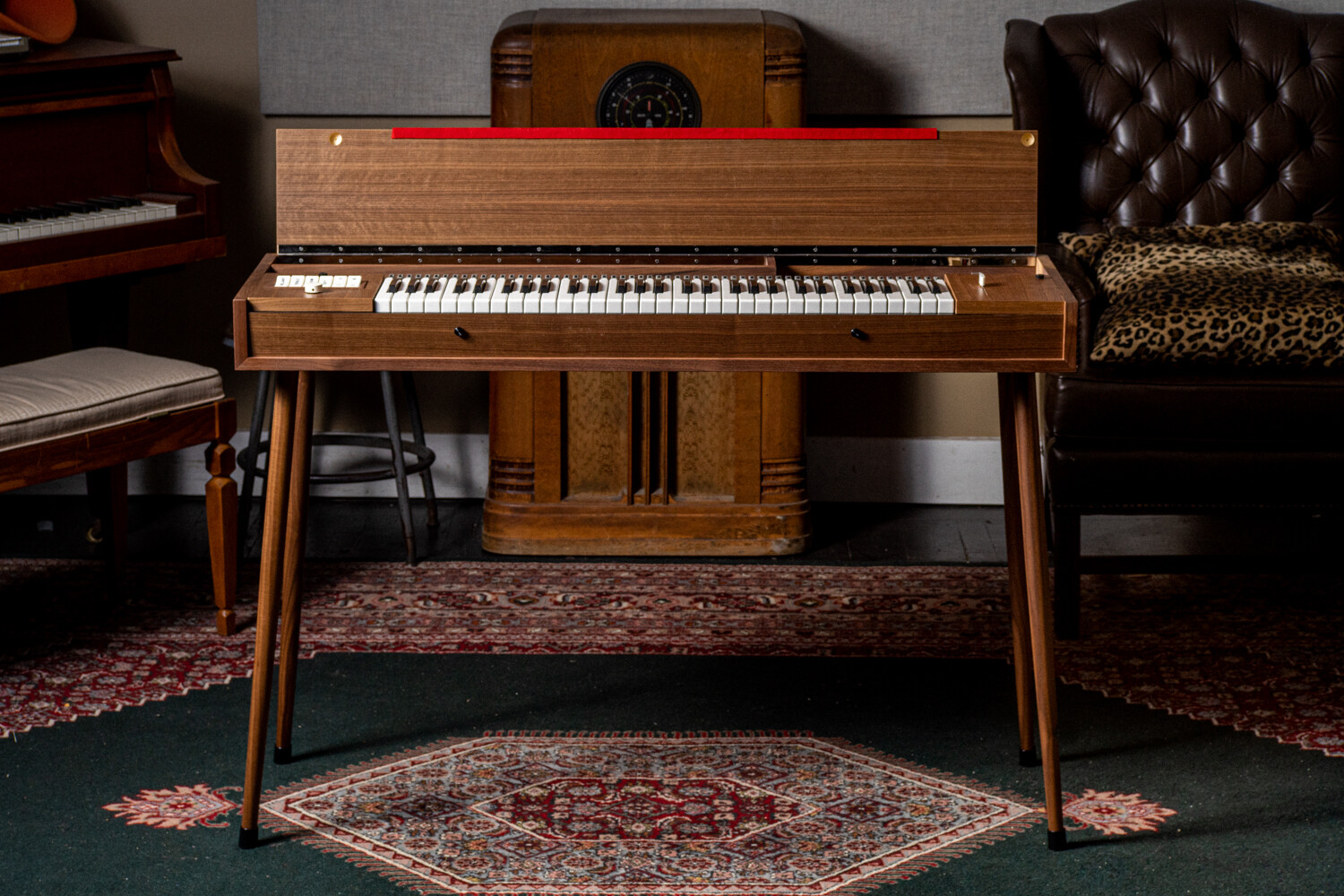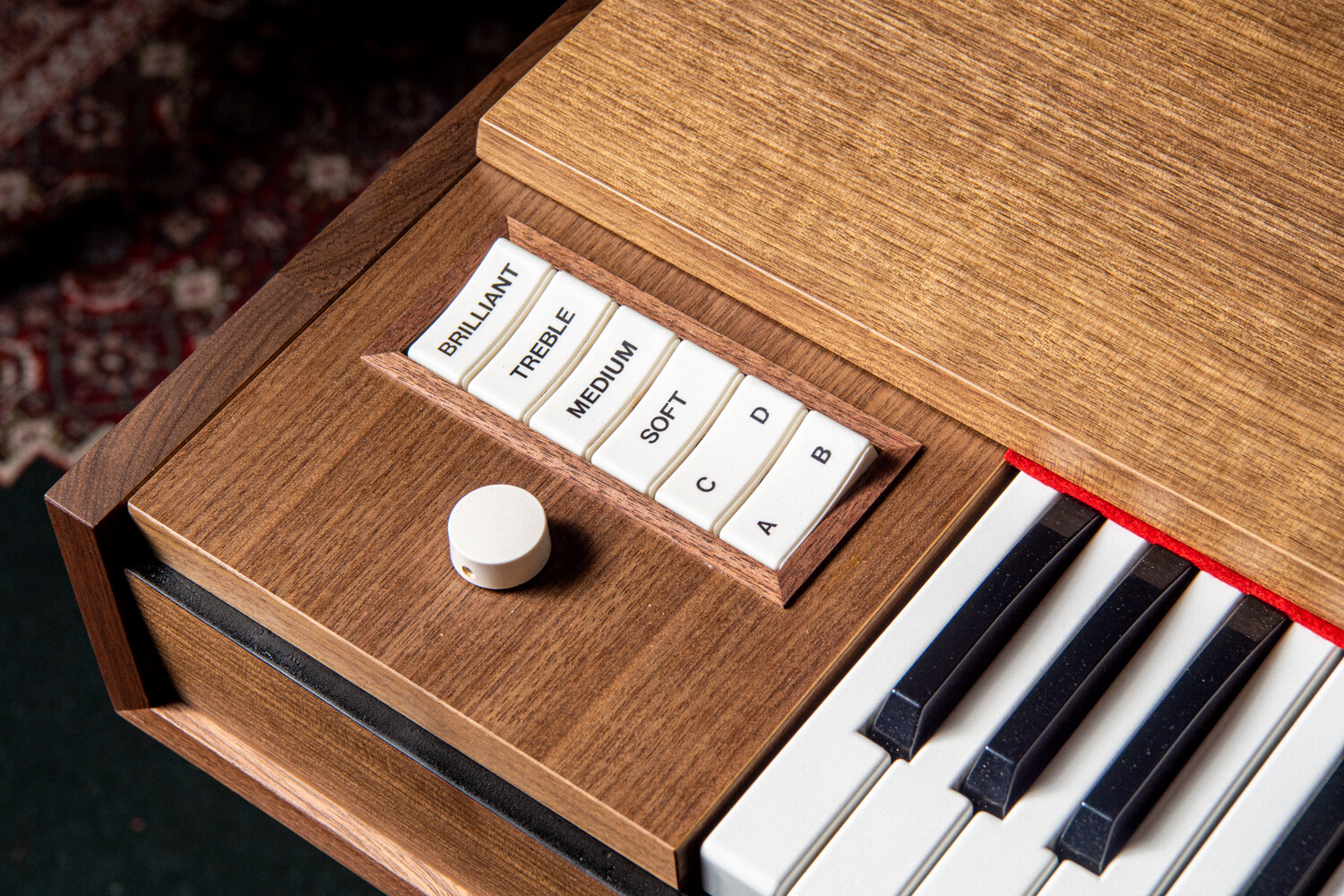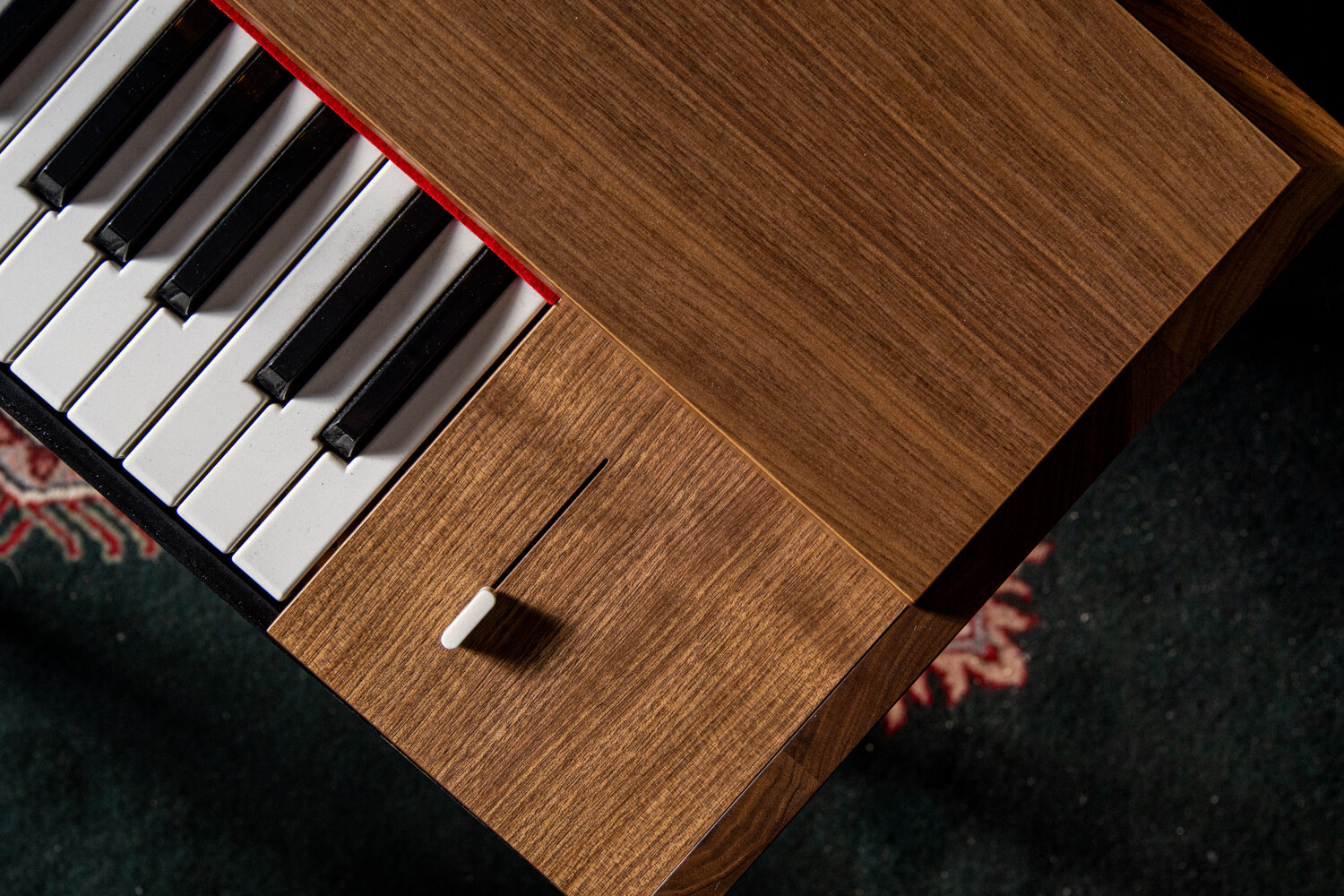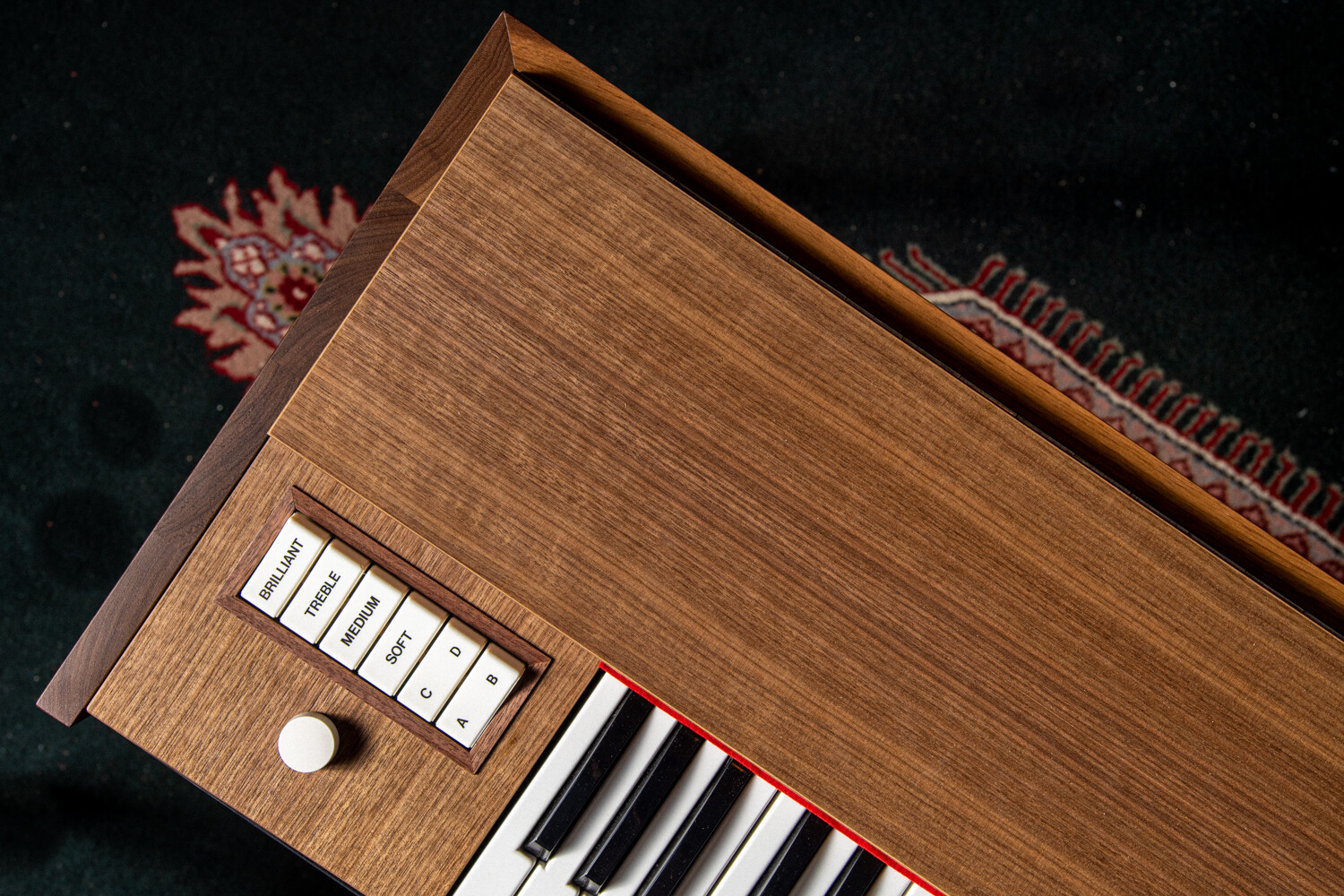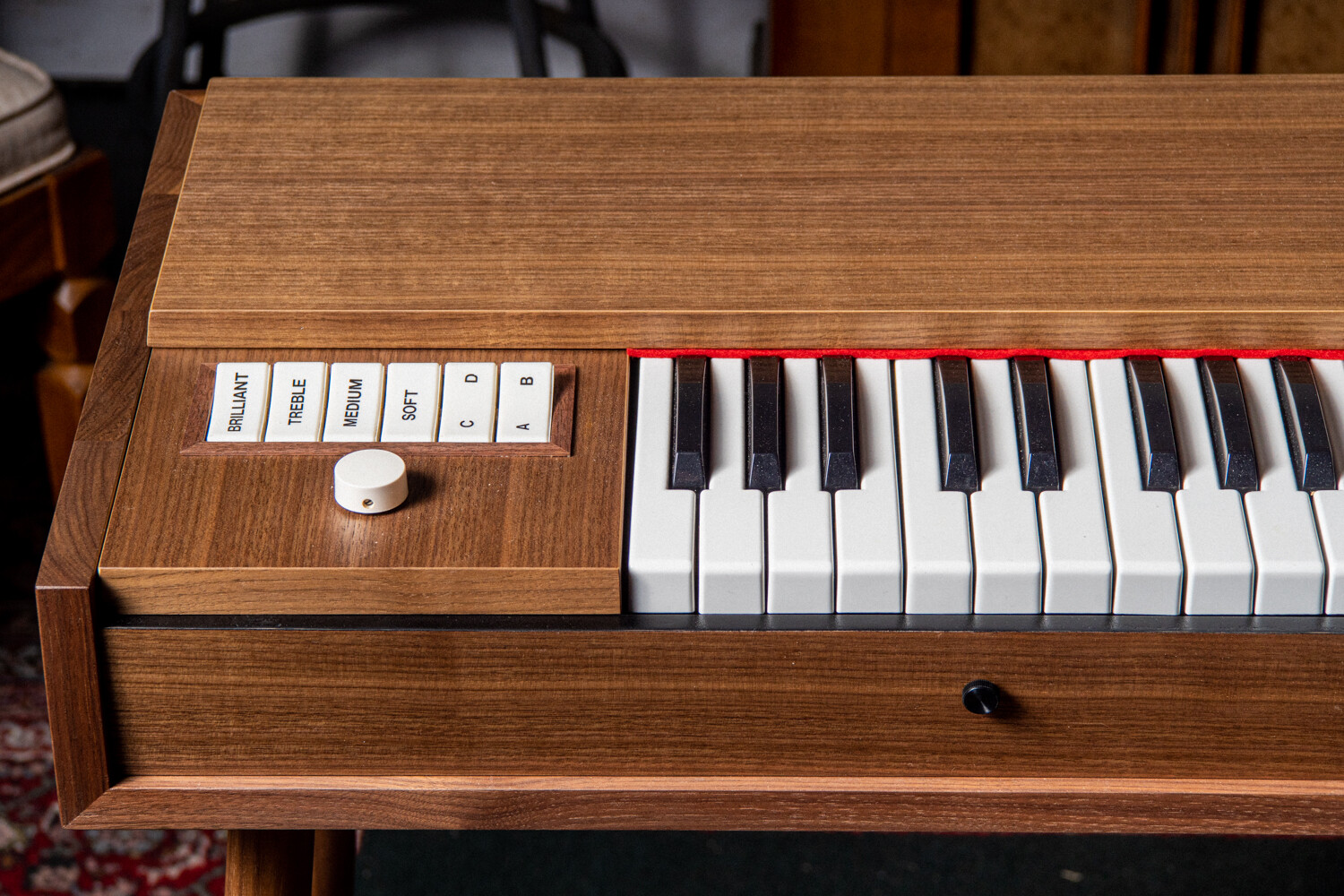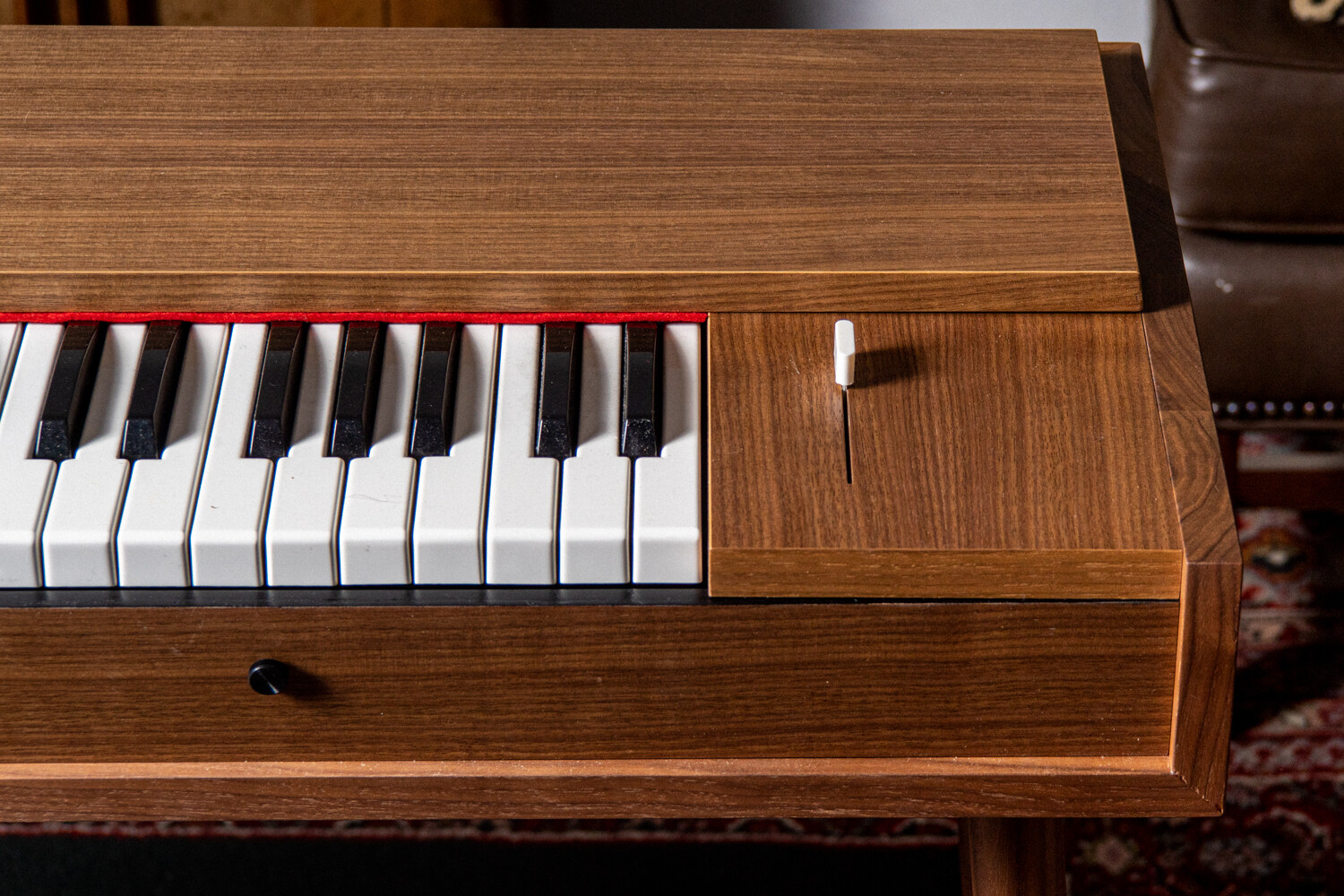 The case is assembled out of solid American Black walnut with miter folded joining at the corners. The top and side block panels as well as the tuning cover rail feature a high quality quarter sawn solid ply veneer–a nod to the original teak veneer panels of the Clavinet d6. Everything is finished in a low sheen conversion varnish. The legs are hand turned solid walnut, and the threading is designed to fit into Wurlitzer style leg flanges.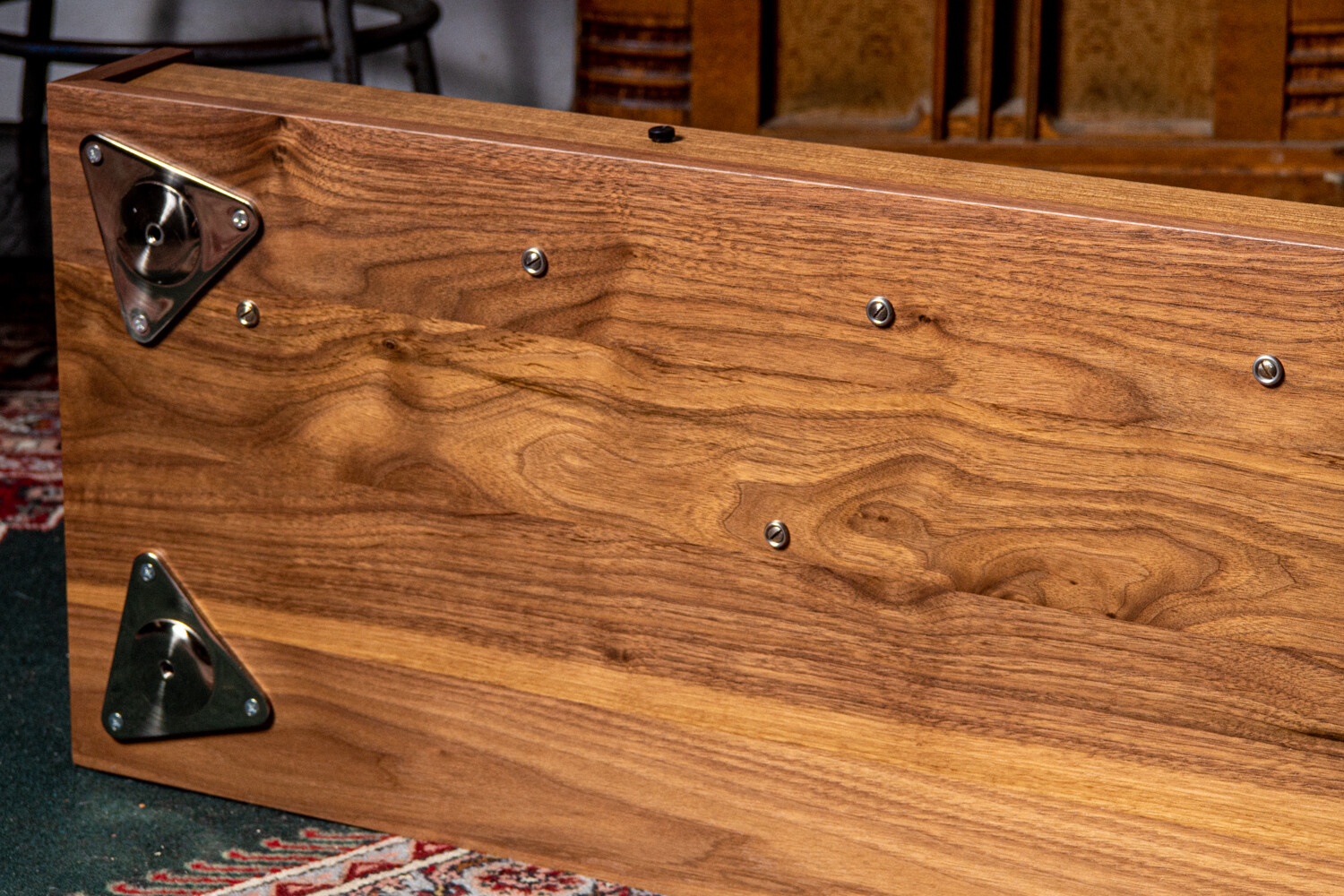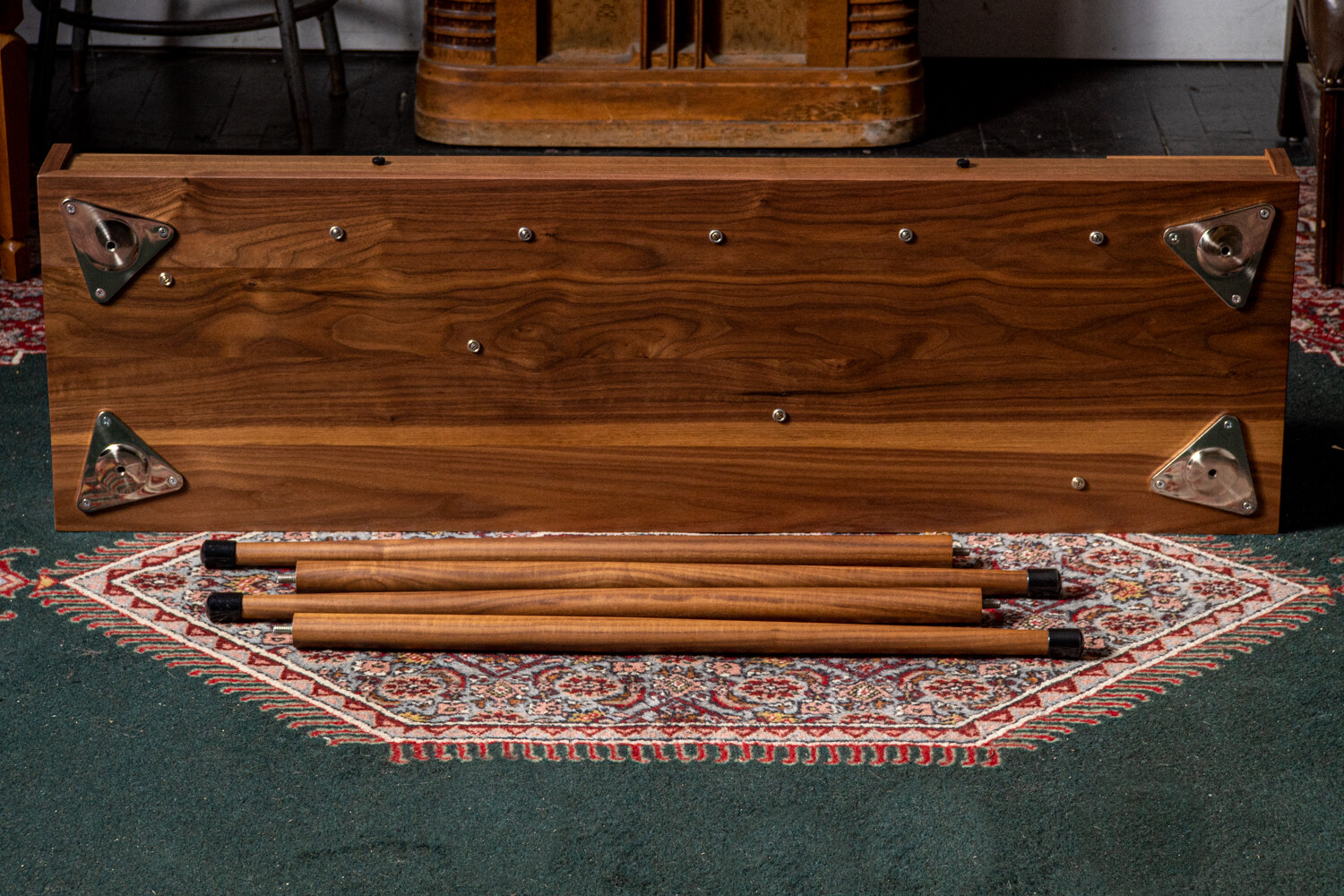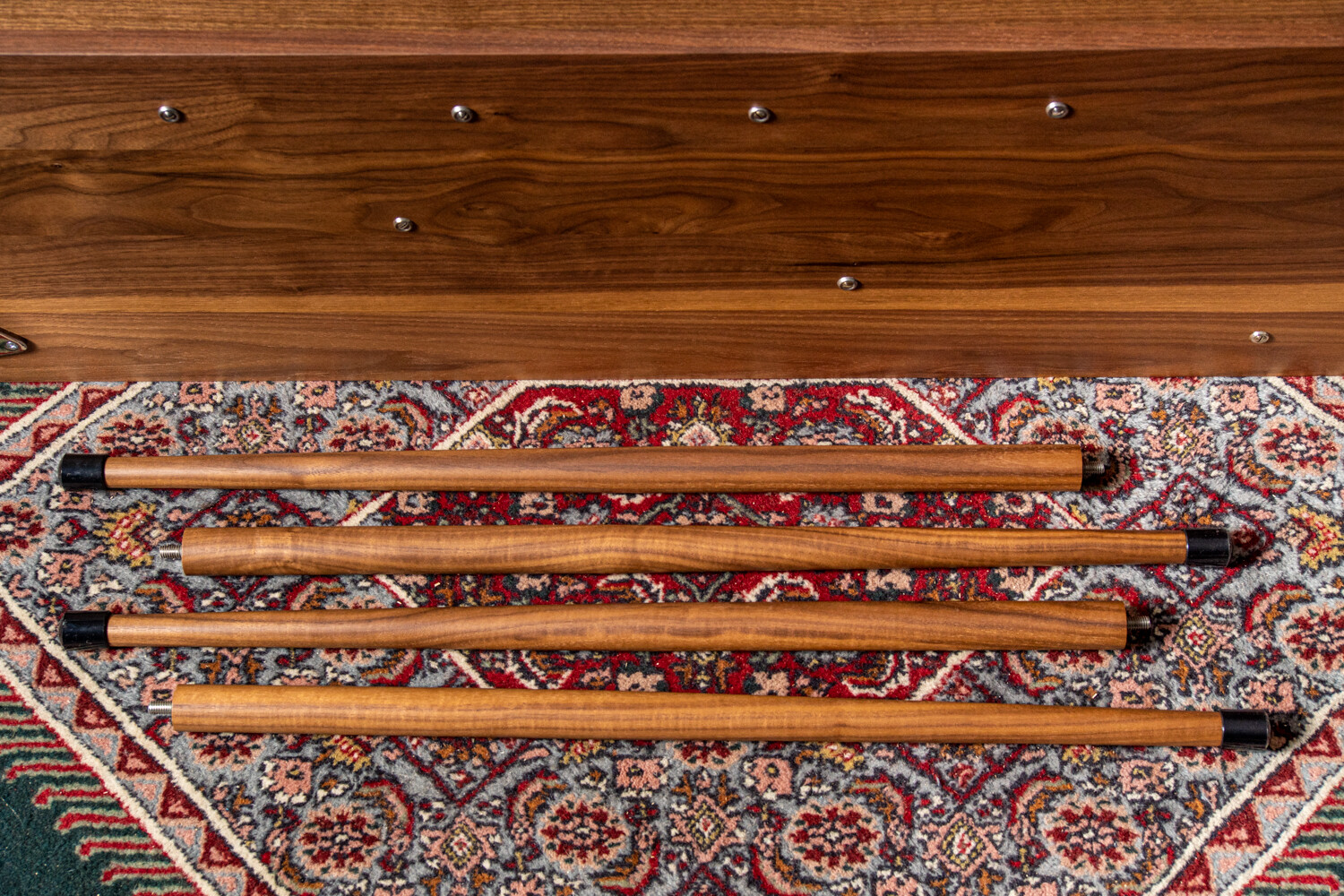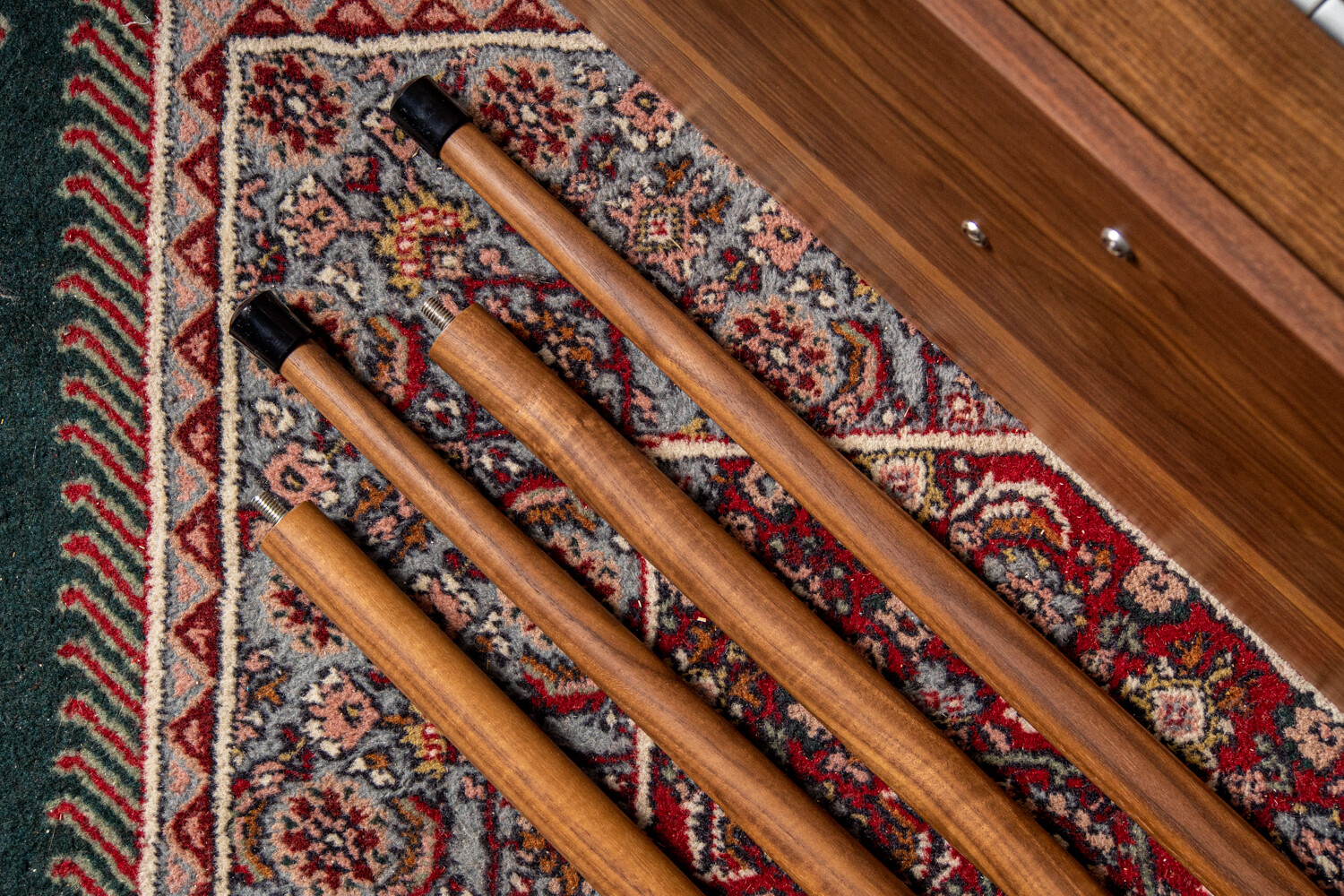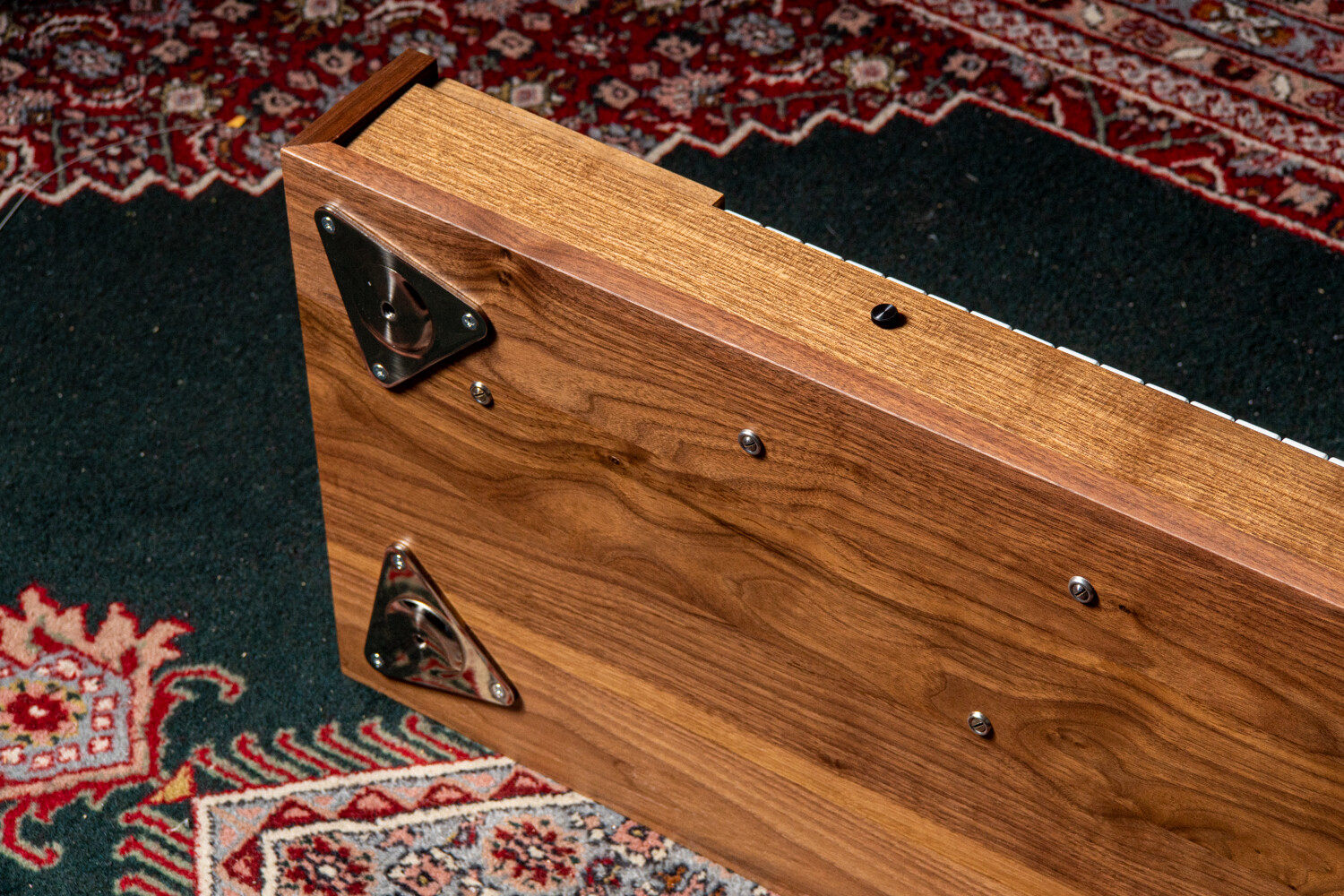 In addition to the woodwork, we have performed a mechanical restoration at the highest caliber. This includes new strings, yarn, pickups and full action regulation. The amplifier has been rebuilt and serviced for low noise operation.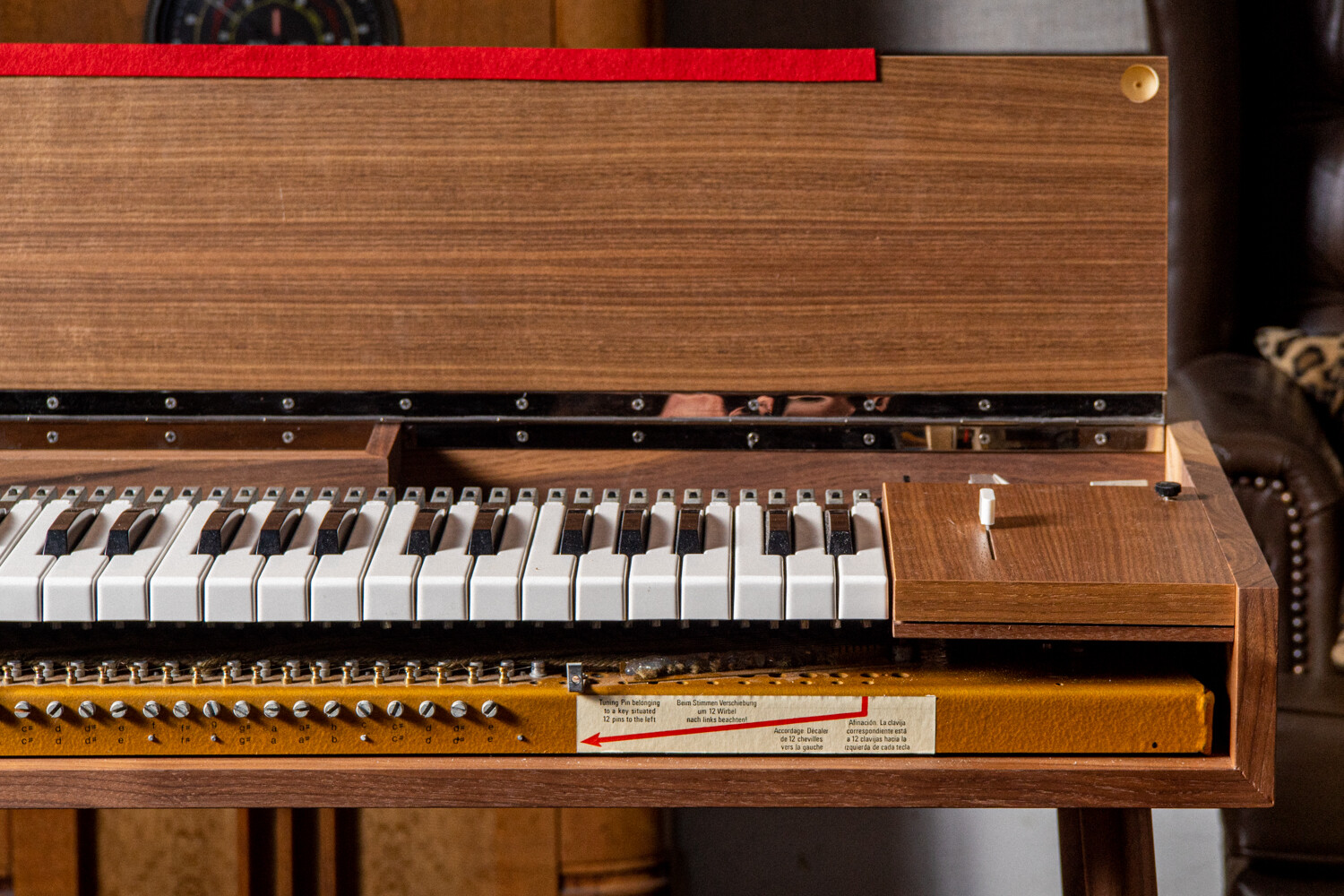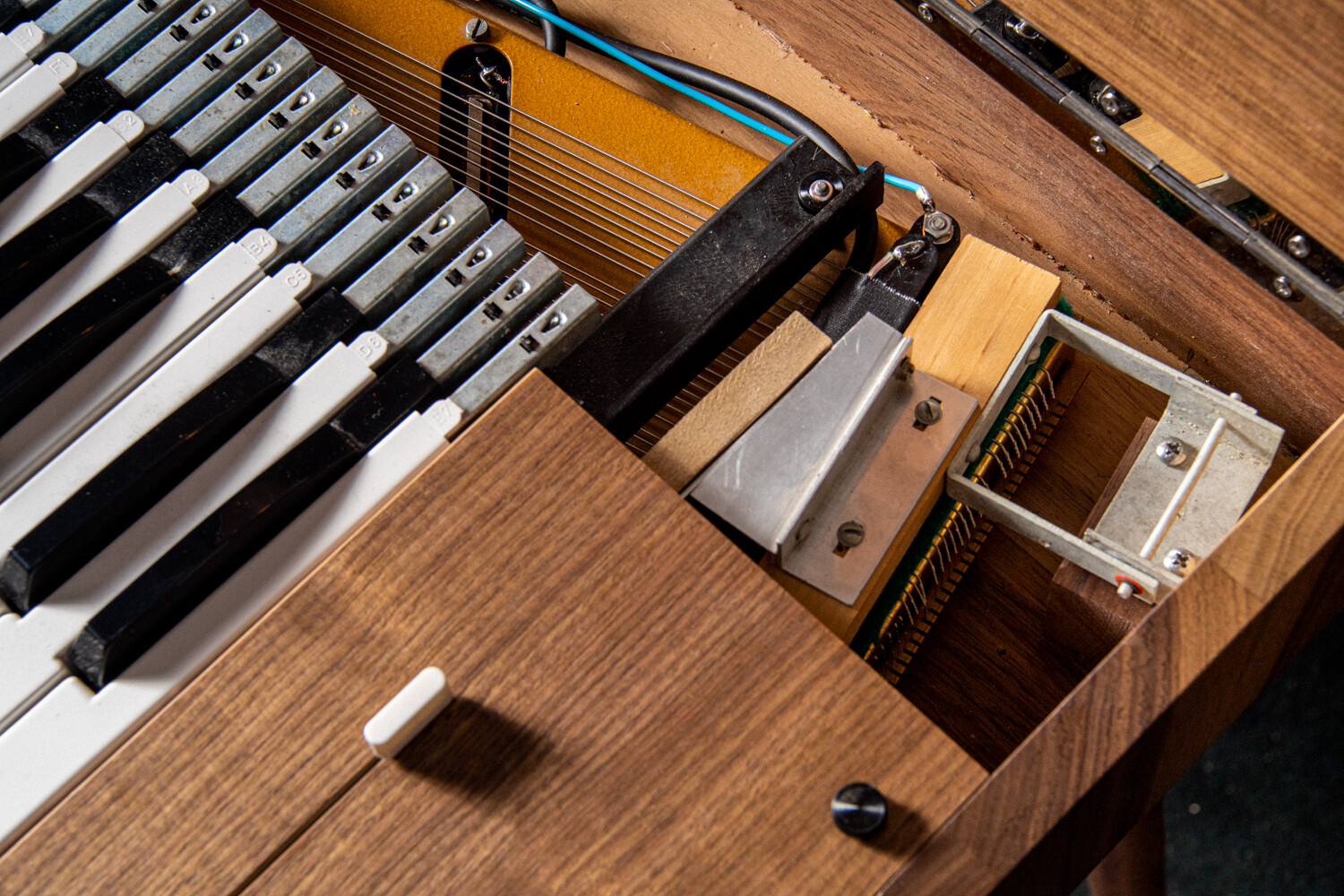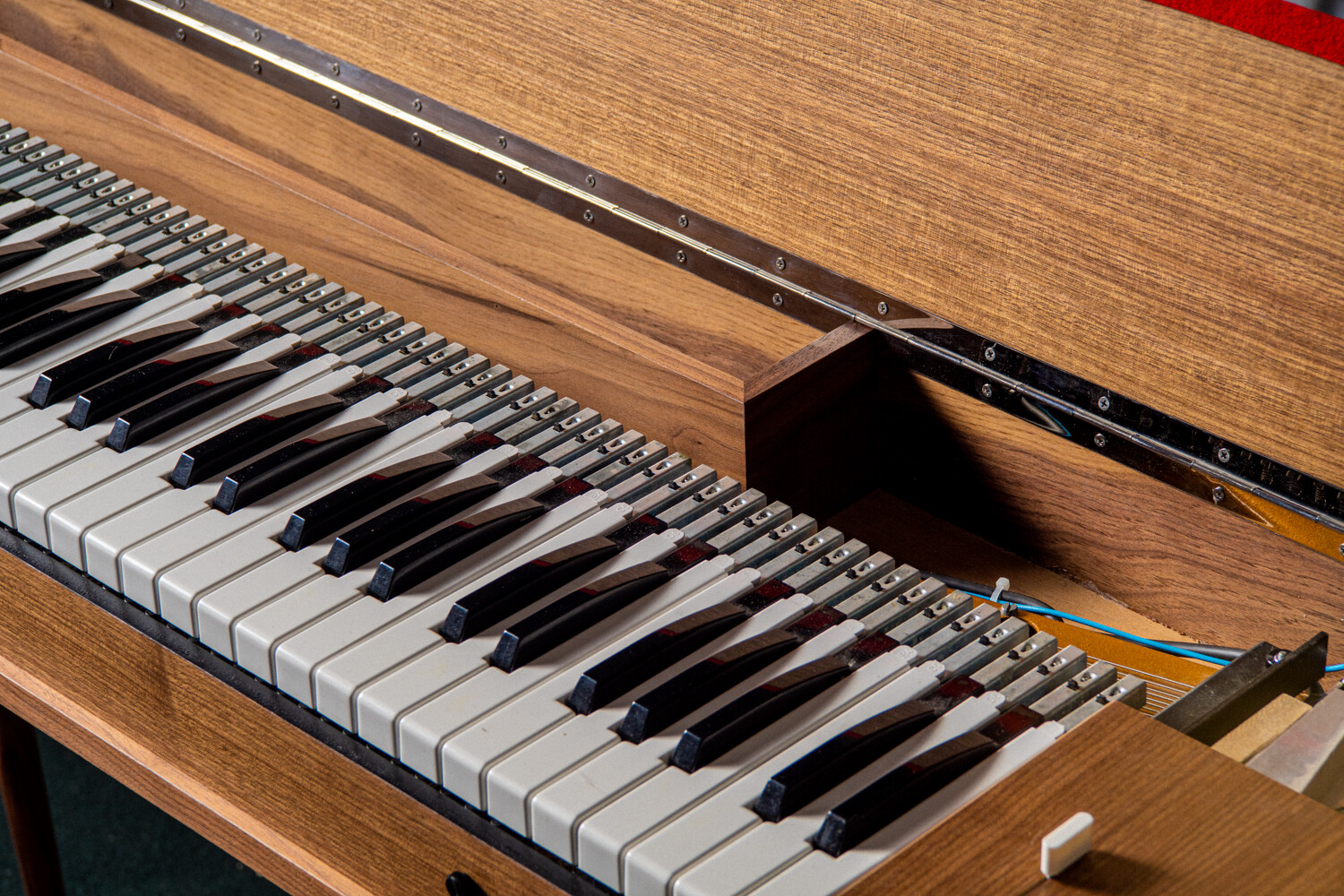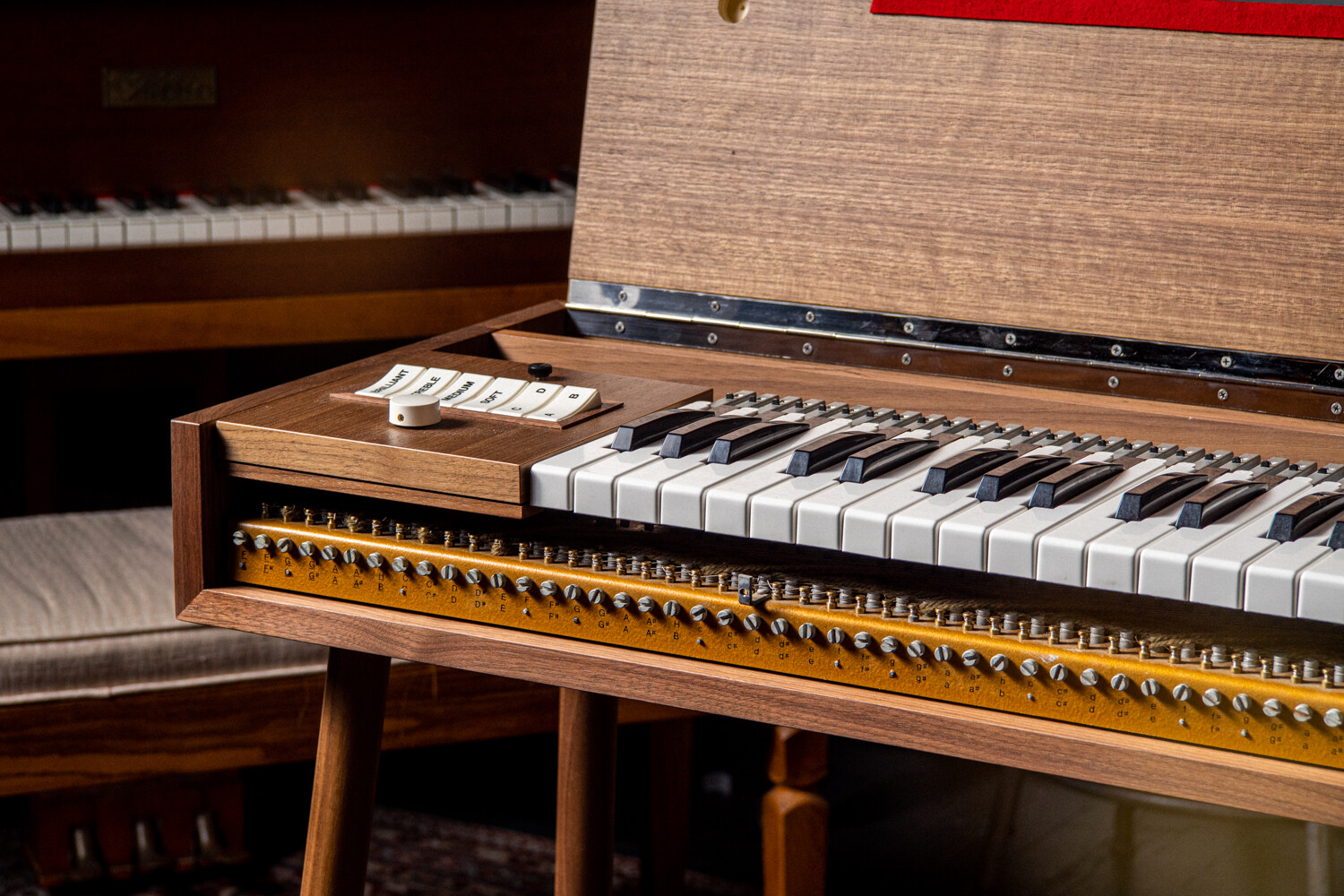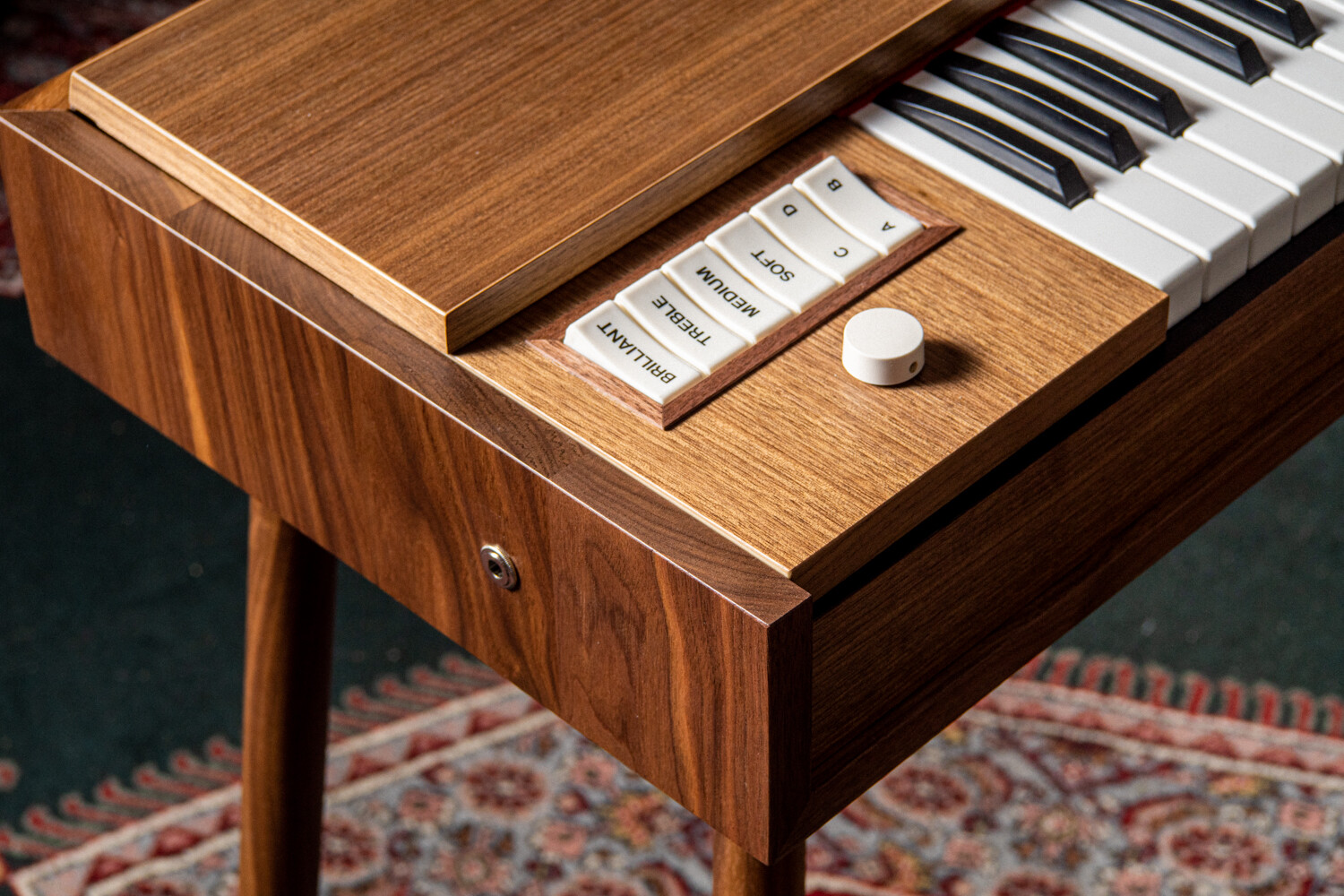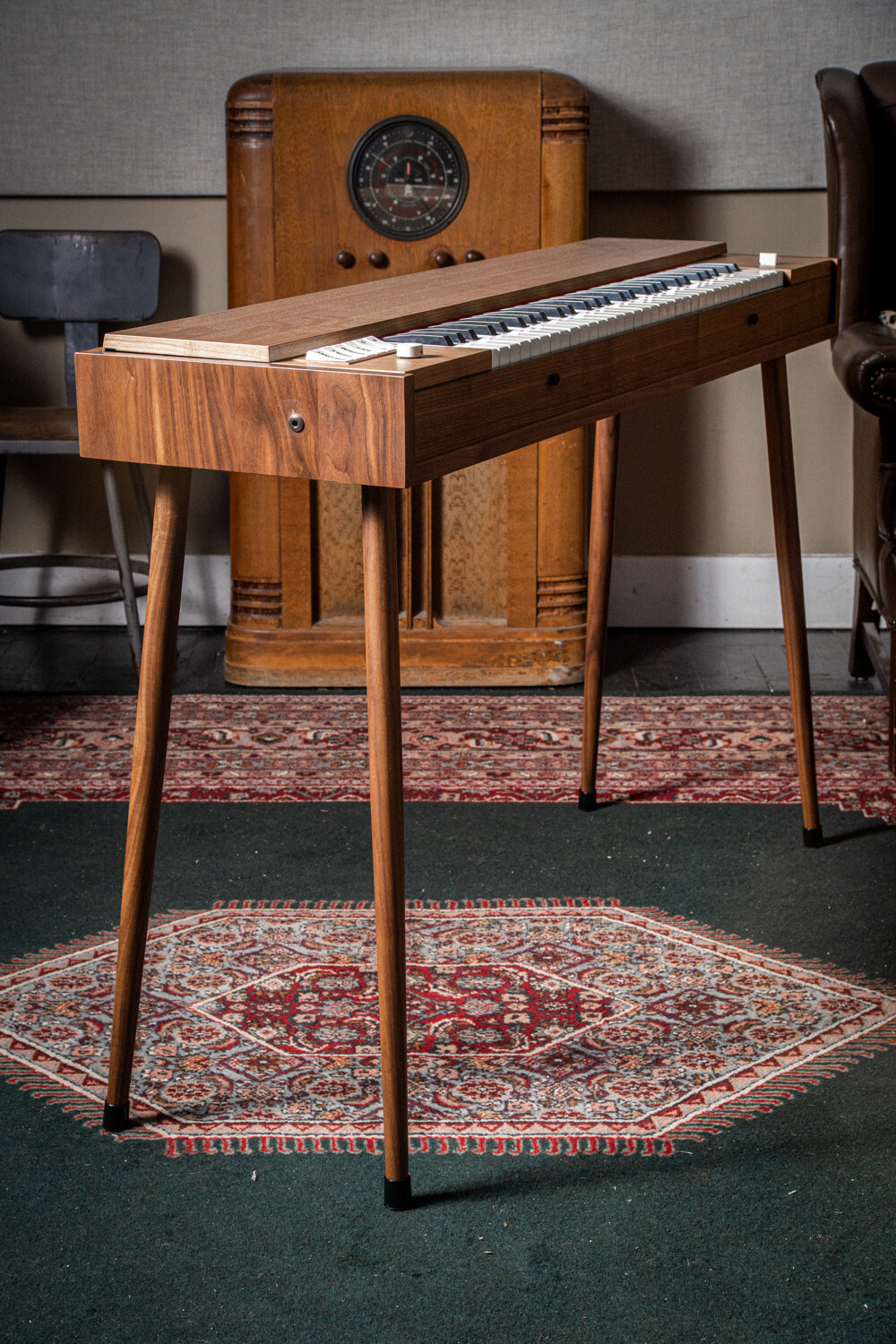 This beauty is now happily residing in the Denver home studio of Nathaniel Rateliff. Keep an ear out for it on his upcoming projects!
Got a custom piano project you're dreaming up? Contact us at info@chicagoelectricpiano.com to get the conversation started!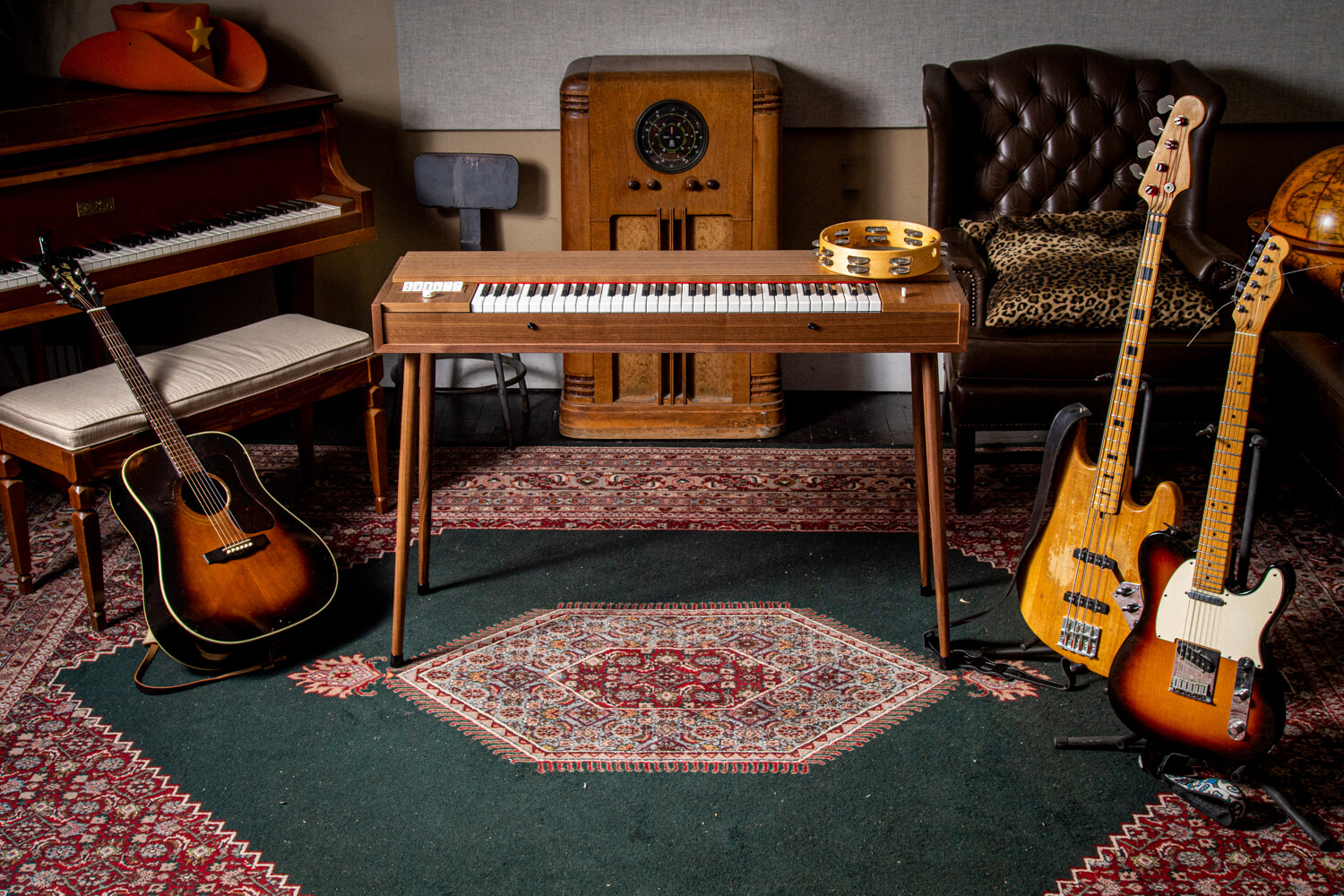 Special thanks to Treehouse Records for hosting this photoshoot and our carpenter Josh Truman for turning our Walnut fantasies into a reality.