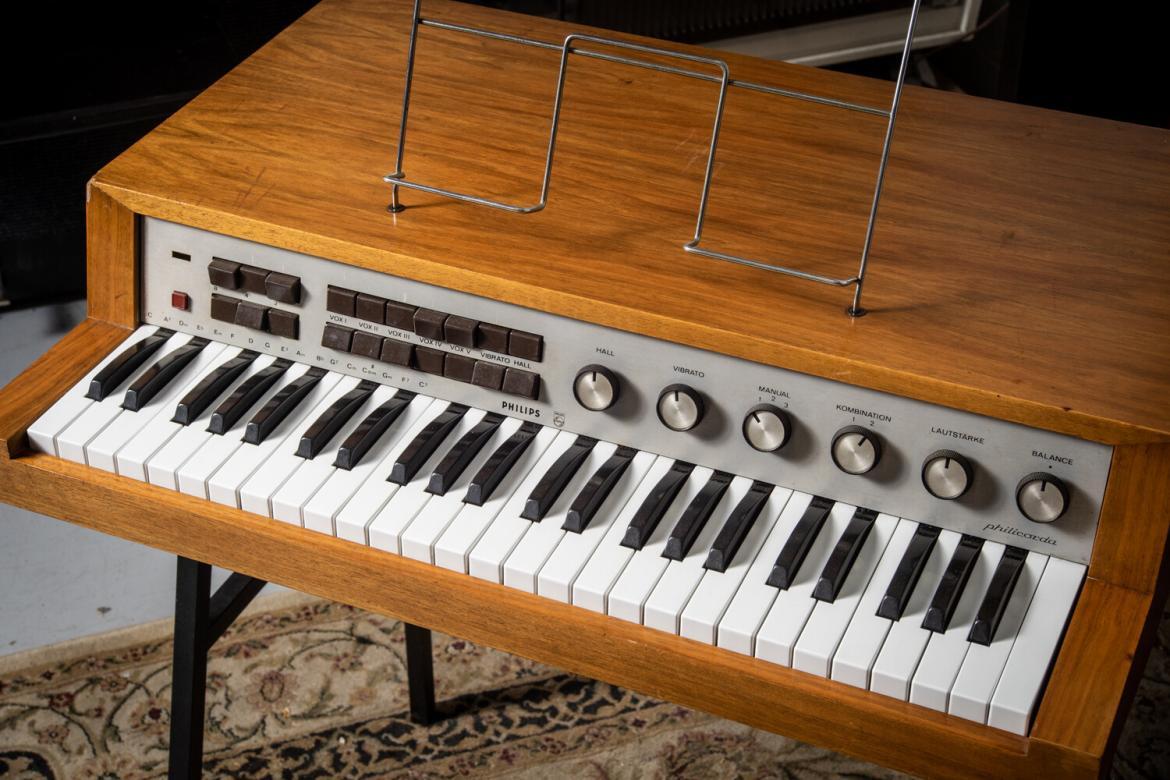 Rare Organ: The Philips Philicorda
The 49 note Philips Philicorda was first launched in Holland in 1961. Early versions feature tube preamplifiers and tube oscillators, followed by a transitional period with transistorized oscillators and tube preamp. An all-transistor version was finally implemented around 1967. Along the way there were various export models and slight changes in the circuit that don't seem to be documented well, making them a challenge to service. It seems they were mostly distributed around Europe and are rarely found in the US.
This particular instrument, model "22GM751", came to us from a client who purchased it directly from a European seller. The "22" indicates that this model was originally exported to Germany. This particular unit came into the shop running on a 2:1 step down transformer so it had not yet been setup for US wall voltages (switchable with a tab on the bottom of the organ). According to publicly available documentation online, model GM751 should have a tube preamp circuit. However, this one is completely solid state with parts of the circuit matching the GM751 design as well as the later GM752 design. The reverb circuit in particular doesn't match either model's schematics. What we can say for sure is that this little organ boasts a wonderful spring reverb that we found to be much deeper than that of a Farfisa. Check out the video demos below to hear for yourself:
Features:
The voices on this organ have a lot of character for what at first appears to be a very minimal circuit. From the left most switches you have the octave/footage controls for / 8′ / 4′ / 2′ / followed by the five "Voice" (VOX) options and finally the vibrato and hall (reverb) effects. The knobs on the right are Hall (reverb depth), Vibrato (speed), Manual (treble/treble+bass/bass+chord control), Kombination (changes balance controls), Lautstärke (Translation=Loudness), Balance (bass/treble balance or balance of organ/aux input). —You read that correct–Aux input! Possibly our favorite feature is the chords option on the lowest octave (Manual "3" setting), allowing the user to play one finger chordal accompaniment.