A Rare Breed Indeed: The Gibson G101 Combo Organ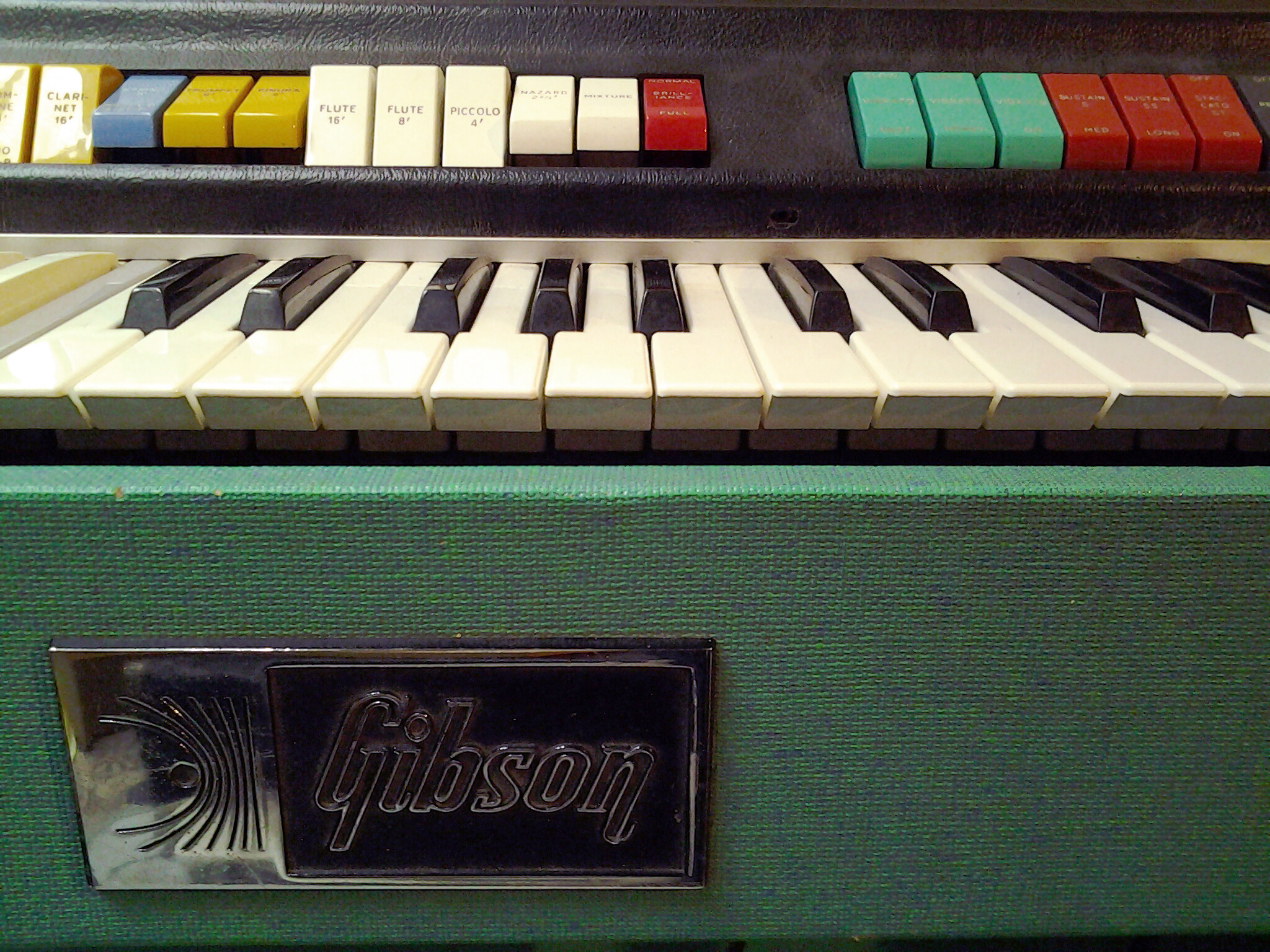 What a groovy combo organ! The Gibson G101 is similar to Farfisa Organs from the late 60's and was used by Ray Manzarak after he grew tired of dealing with issues on his Vox Continental.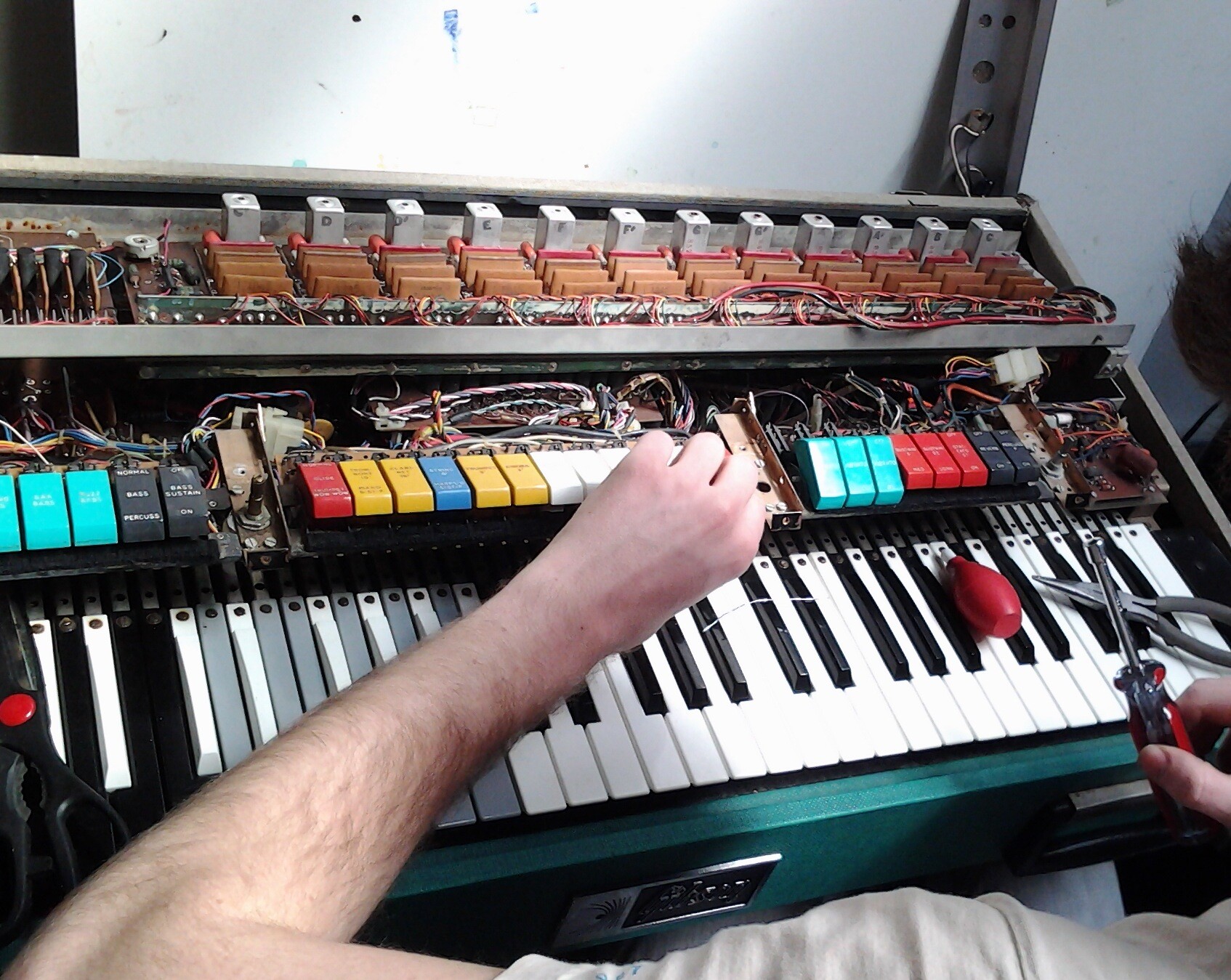 Compared to the Farfisas that we have opened up in the past working on the divider boards was a breeze! All of the components were conveniently mounted onto hinged platforms that allowed most components to be accessed with ease.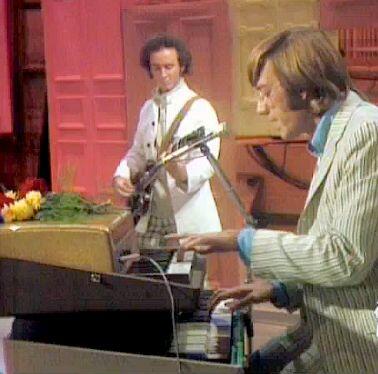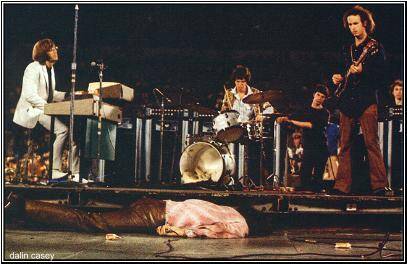 (I just couldn't resist posting the picture of Jim's mid-set 'nap')
I have heard that the reason for the switch from the Vox Continental was because they switched production form wood keys (see photo below) to plastic keys but that isn't consistent with the fact that the Gibson G101 also has sawtooth style plastic keys–perhaps someone else will share the reason in the comments below.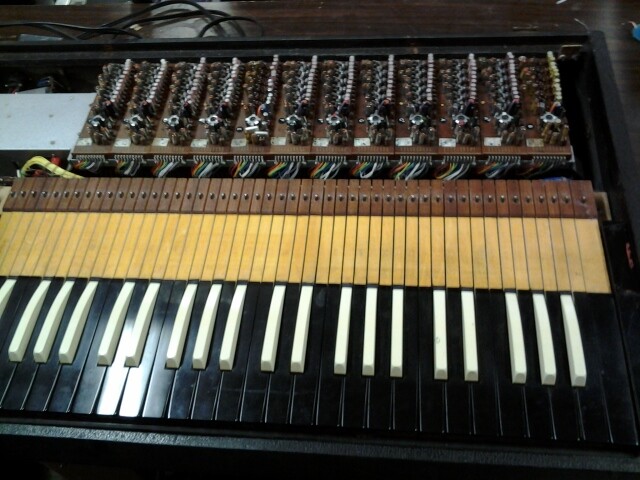 Here is a picture of the Vox Continental that we serviced with wooden keys. We prefer them over the latter plastic keys models.
This was our first G101 serviced by the shop as we slowly get our feet wet servicing vintage combo organs. And boy did it come with a laundry list of issues for us to resolve! (As well as a custom modification for bipassing the foot pedal). For the most part, the issues were very analogous to the experience that we have servicing Farfisa and Vox combo organs but all of them have their own unique personalities and circuit designs.
Udpated December 2012:
…At the moment The Chicago Electric Piano Company only works on combo organs and other keyboards by word of mouth. The keyboards that we have serviced include the Gibson G101, Farfisa Compact, Farfisa Compact Mini, and Vox Continental and Jaguar. If you have a Farfisa or Vox organ that needs work we have experience servicing most aspects of these keyboards so 'speak easy'and we will gladly give you an estimate of services. Since our expertise is still growing in relation to our electric piano expertise we will gladly perform the services at a discounted rate. One day if there is enough demand for us to launch it as a full time service we look forward to getting our hands dirty with more groovy vintage keys!