As we begin to open our doors to more combo organs we present you with another rare breed, the Vox Jaguar: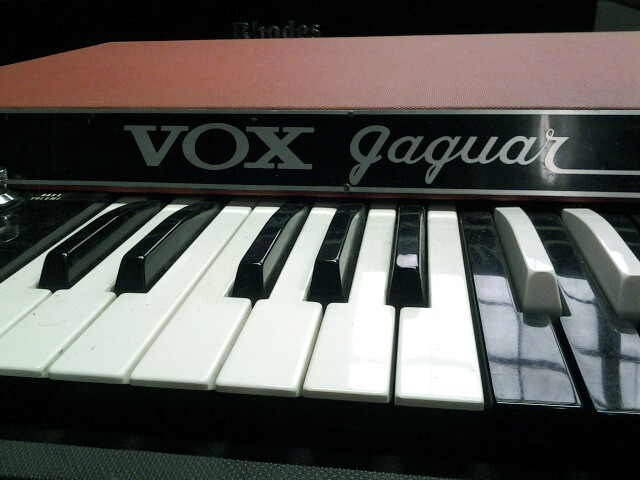 Along with its sibling, the Vox Continental, the Jaguar features the classic 60's and 70's combo organ tone with an equally groovy aesthetic. The Jaguar is capable of a lot of similar tones as The Continental but is limited to four voice switches rather than the organ stops found on the continental. However, it has a "bass chord" switch which gives you the ability to alternate the non-reversed white keys from octaves between the standard voicing and foot pedal/bass octaves and voicing.
Here's a look under the hood: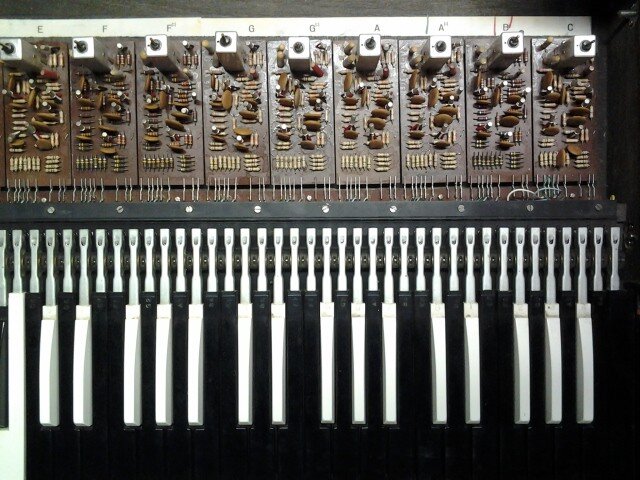 Like the Continental, the tone generators and key switches were intended to be serviced when the keyboard was designed. As you can see above, the tone generators are conveniently located behind the keys and the keys are hinged making the contacts and voicing switches easy to access (below).
What's surprising with the design of the Jaguar and Continental is just how much dead space left within the instrument case. Non of the components run particularly hot so there just doesn't seem to be the need for all of this empty space.
And there you have it; the Vox Jaguar is certainly a rare breed indeed!