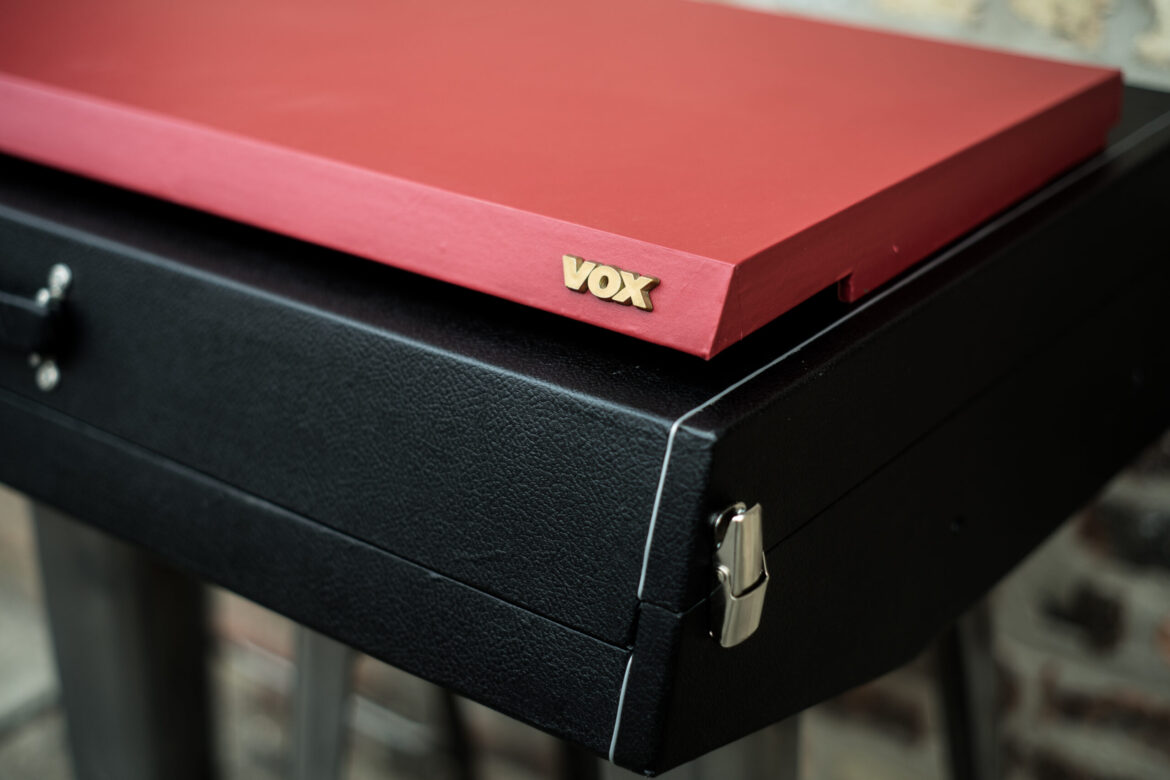 It's hard to figure out the exact formula for getting a Vox Continental refinished to look right. Unfortunately there is no current manufacturer of the original covering that gives them their classic look. After consulting with different shops and comparing materials used in previous builds through the shop, this seems to be the sharpest suit we could give to the classic instrument.
It's a close finish to the original vibe, and if your Conti needs a refin' we would be glad to give it a facelift!
Unfortunately we didn't have this instrument in the shop for a complete shoot with a sound sample recording, so I guess this is an instance where things are just going to–look–as good as they look!