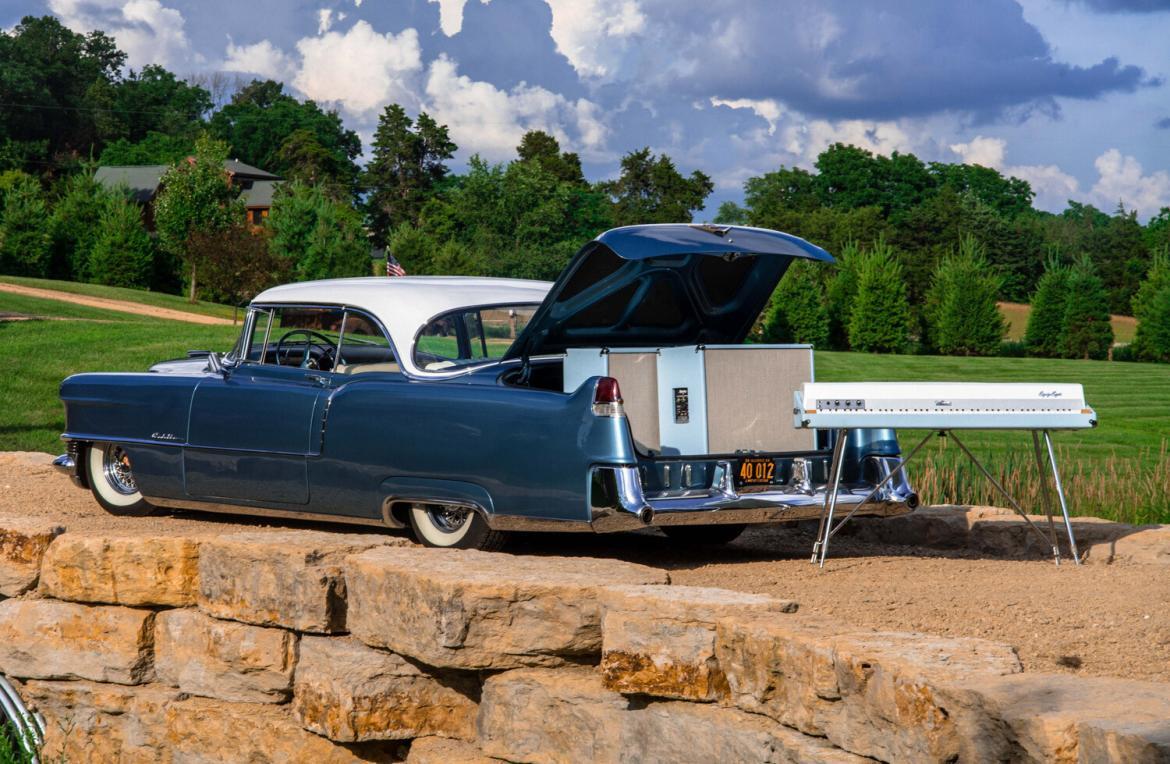 We think you might enjoy this one! I'll try not to say too much about the restoration blah blah blah of this instrument as it might distract from this extraordinary duo. I think it's more than safe to say that this Custom Shop creation is a true one-of-a-kind. It's not too often that you come across a set of Satellite Rhodes speakers in the first place!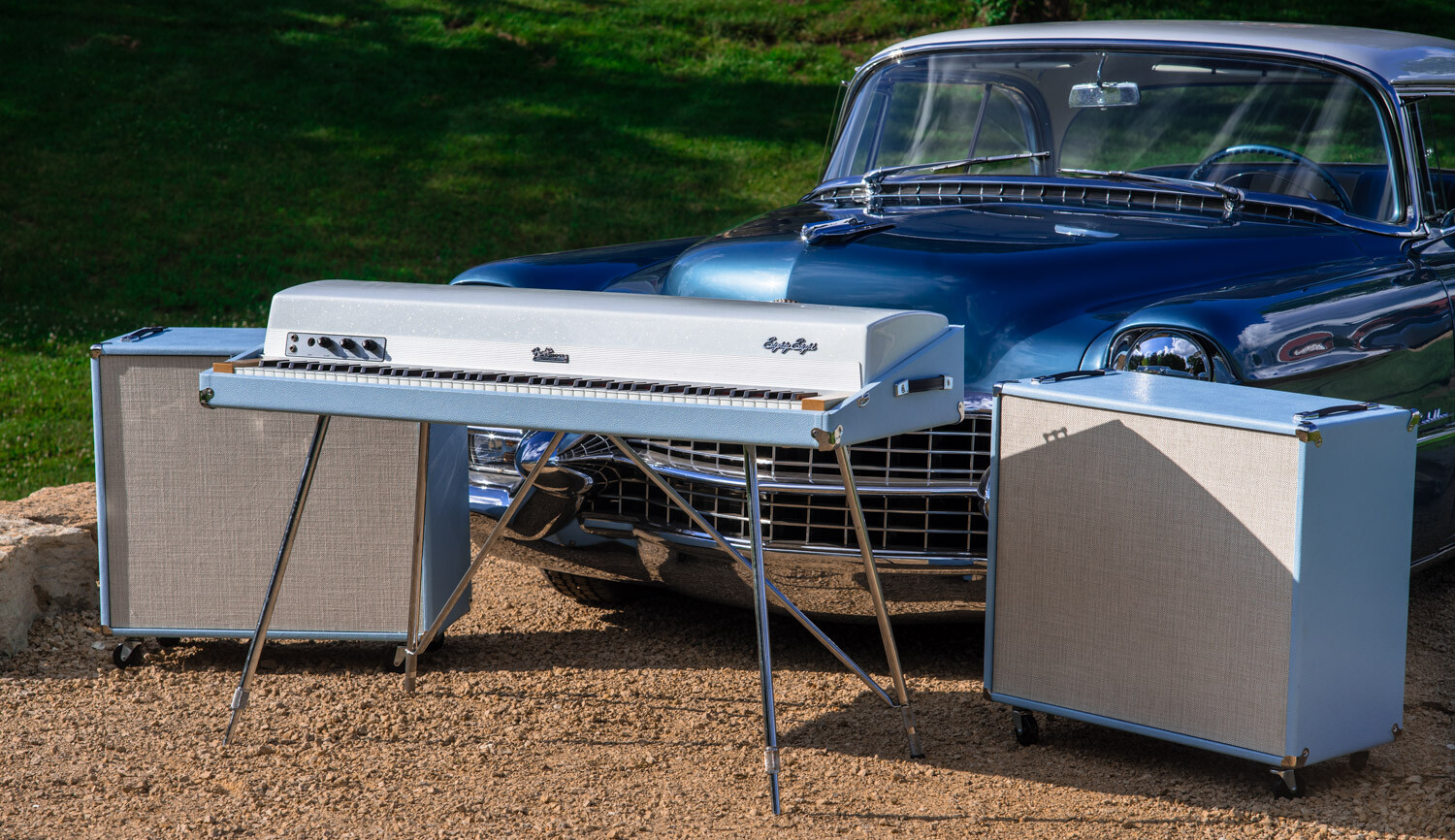 Most players have never even heard of the Satellite Speaker upgrade when they see them at our workshop. These cabinets were sold as an upgrade to the Rhodes Stage models bringing the iconic Suitcase vibrato to a wide range format with two 2×12″ cabs @ 100W each! If you have the space for these bad boys they pack a punchy response and create a hell of a stereo field for the Rhodes' Peterson Vibrato.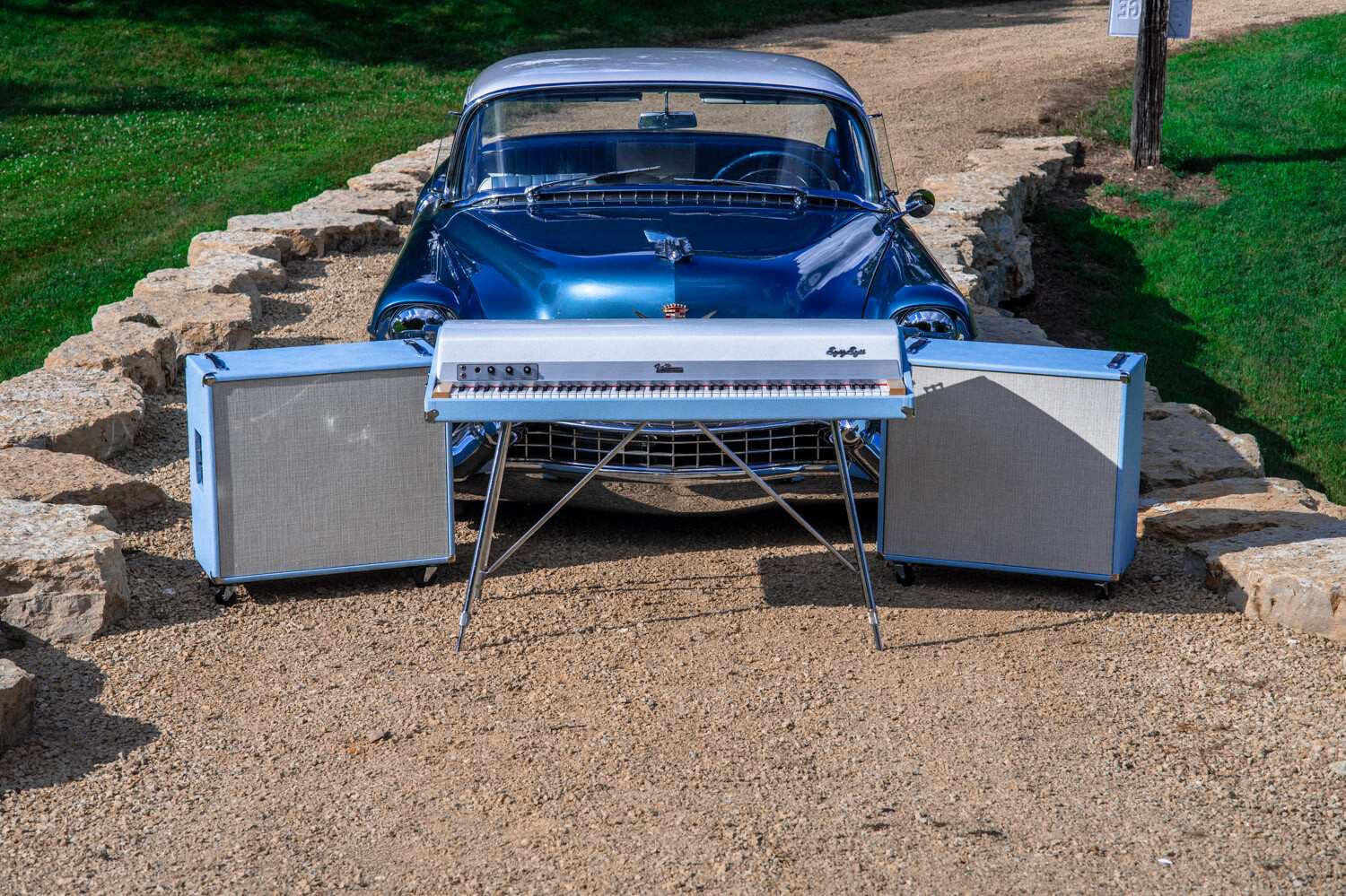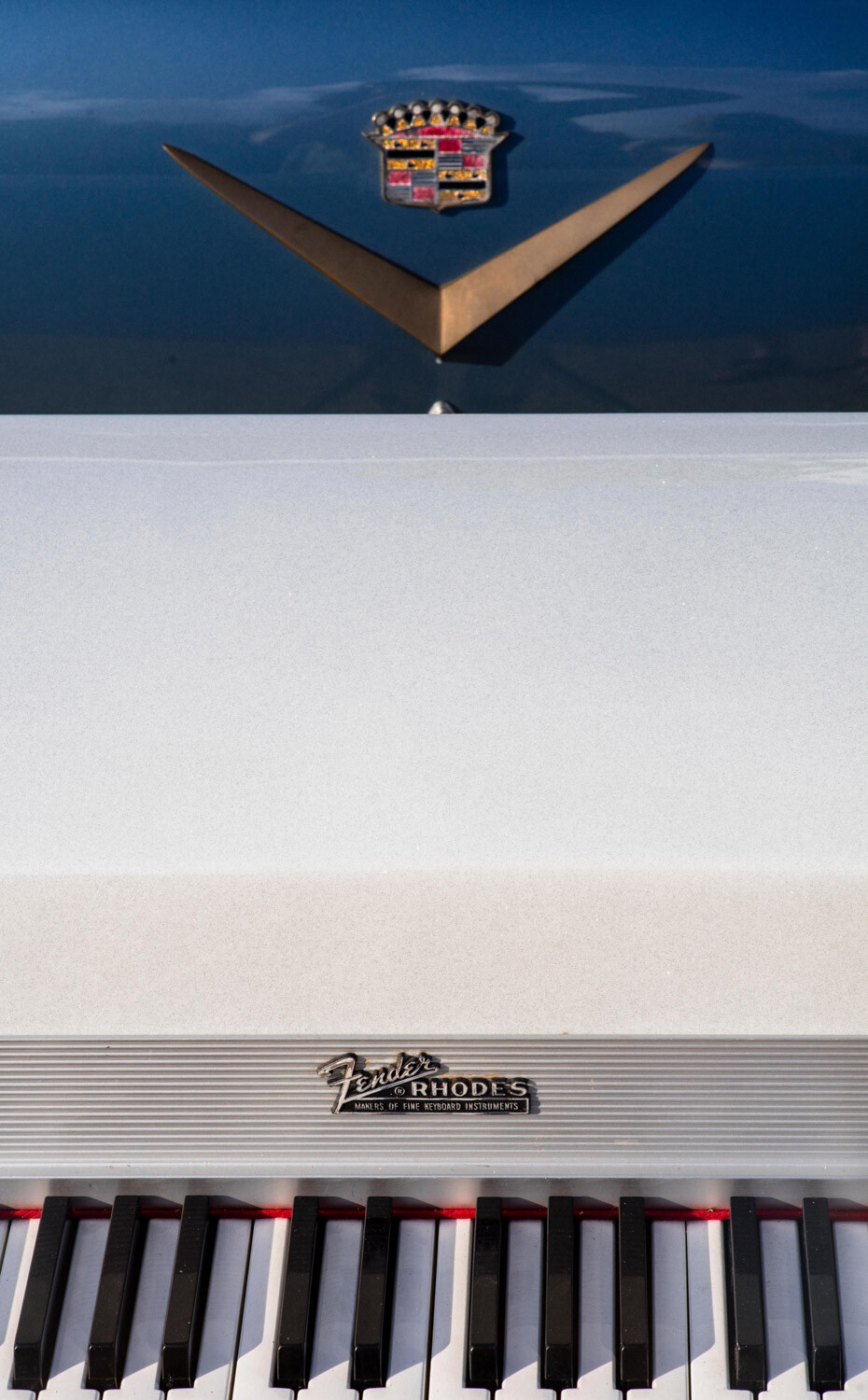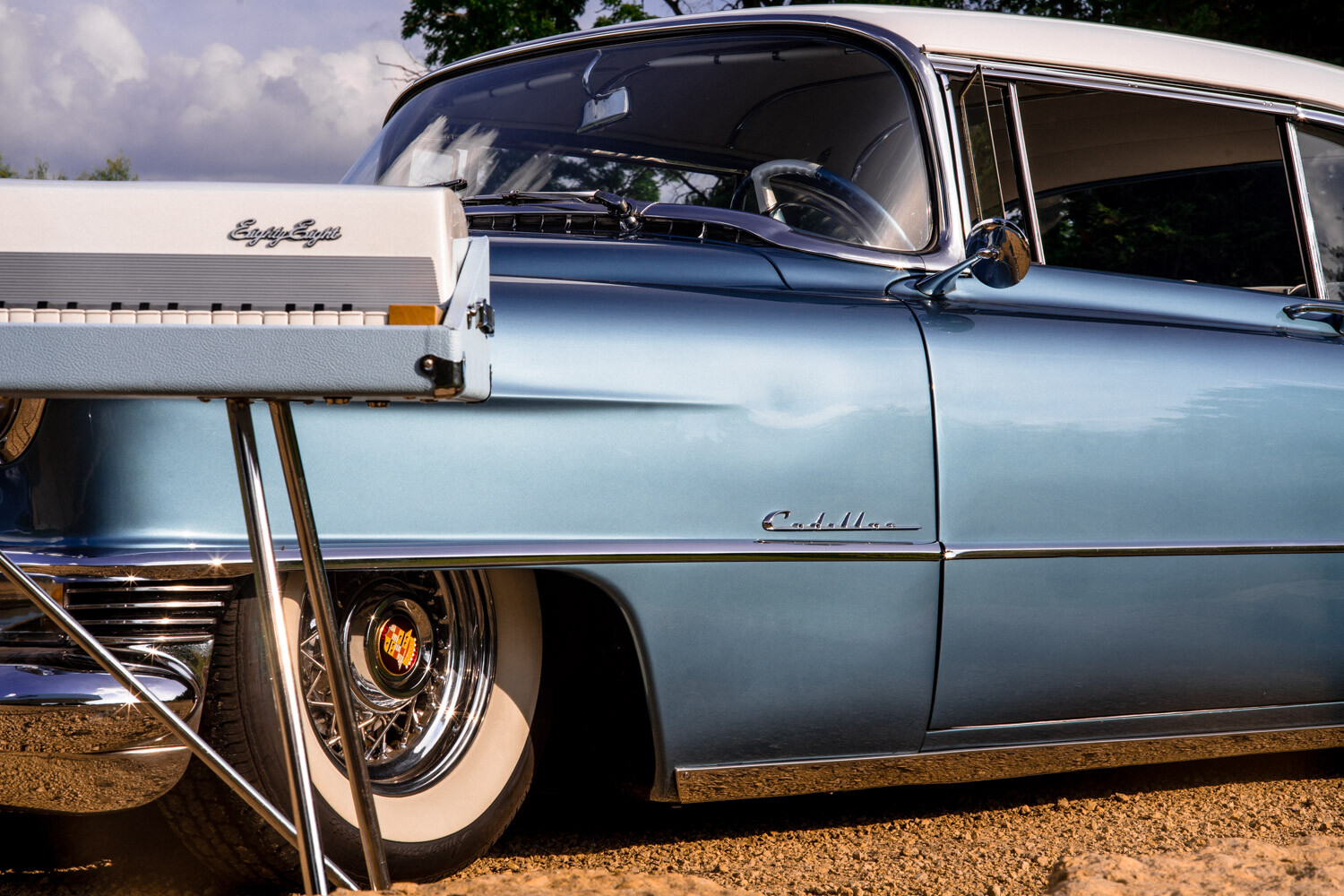 Lid: Off White with Silver Flake.
Cheek Blocks: Solid Maple (Figured Birdseye)
Tolex: Baby Blue
Car: 1955 Cadillac Coupe DeVille