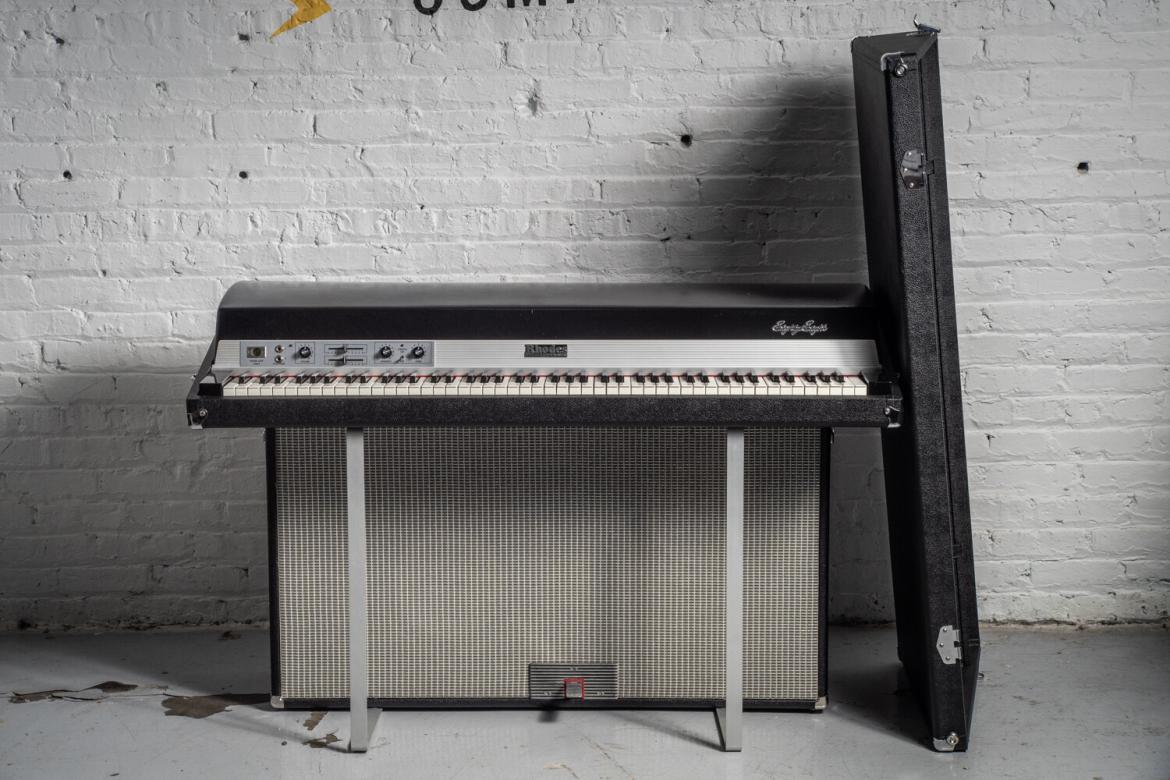 It doesn't get more classic than this: a full 88 keyset with suitcase amplifier from the very end of Mark I production. In addition to receiving a top shelf mechanical and electronic restoration, this Rhodes also has fresh black tolex, aged silver/blue grill cloth and shiny new hardware. Thanks to the powerhouse Janus amplifier this baby sings with lush tremolo and deep bass. Check out the audio samples below (with headphones for maximum immersion) as you are scrolling/drooling through the photos. A demo video can be found at the bottom of this post!
Kimbra Improv
Minute by Minute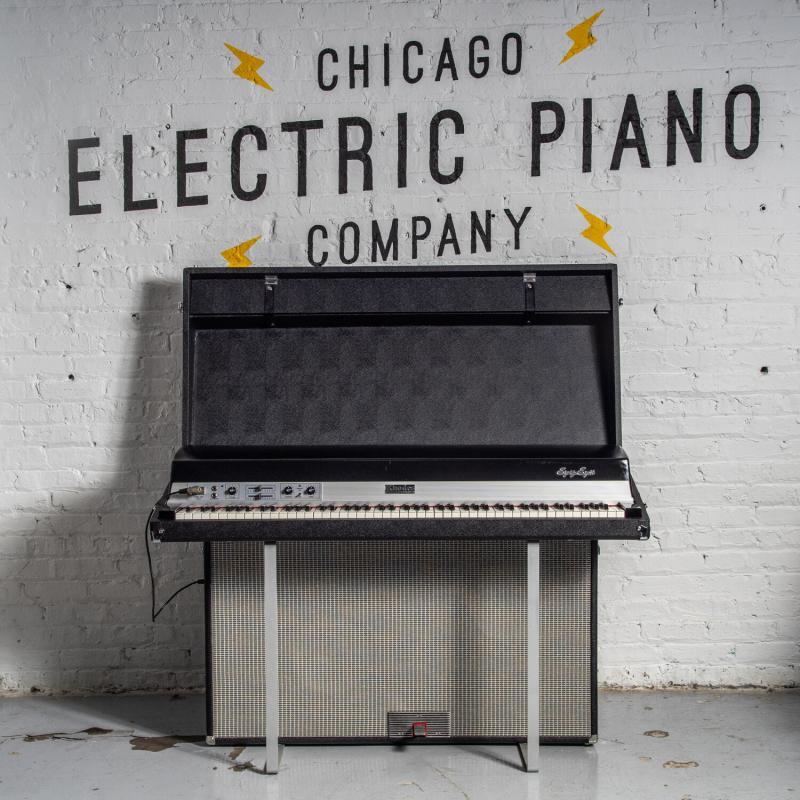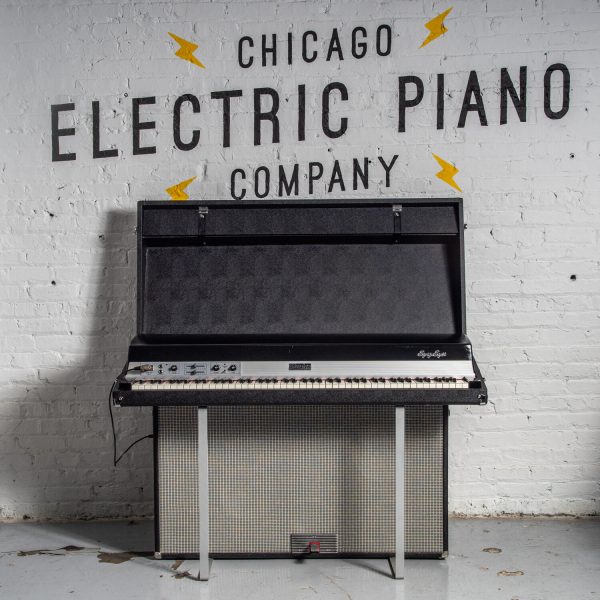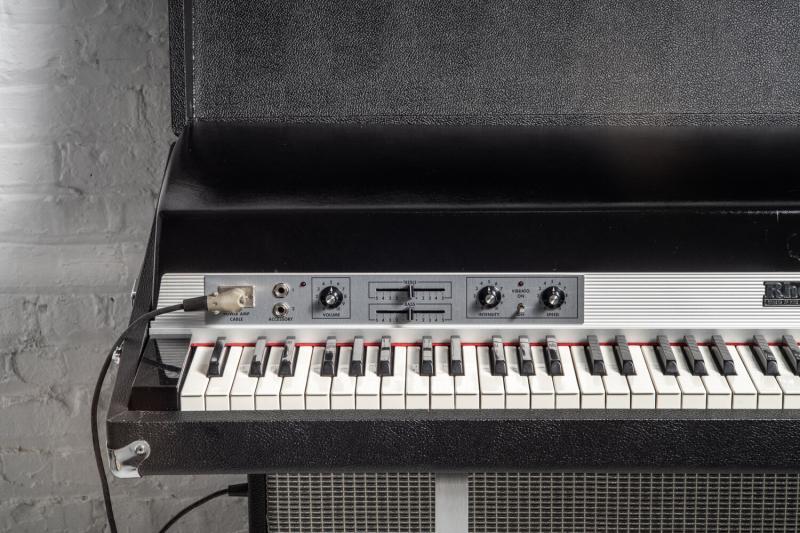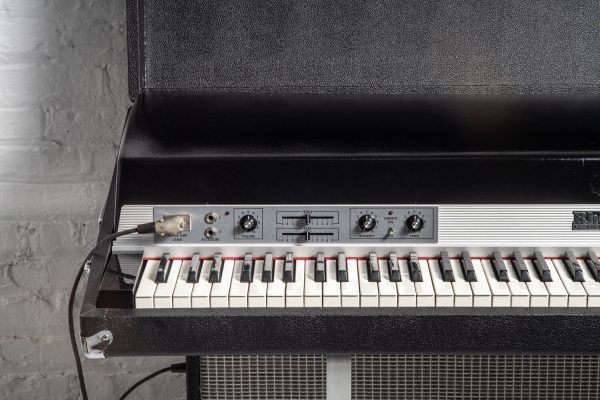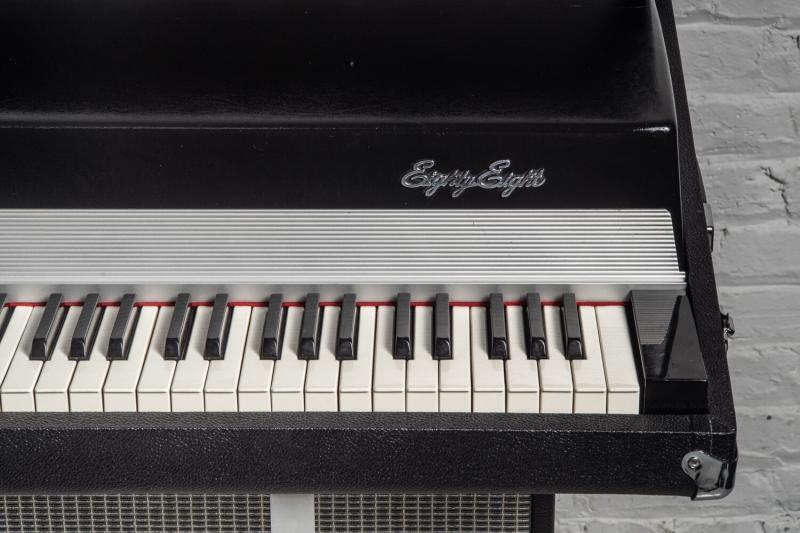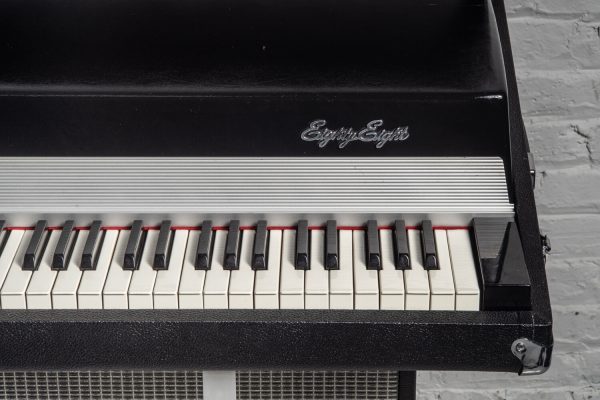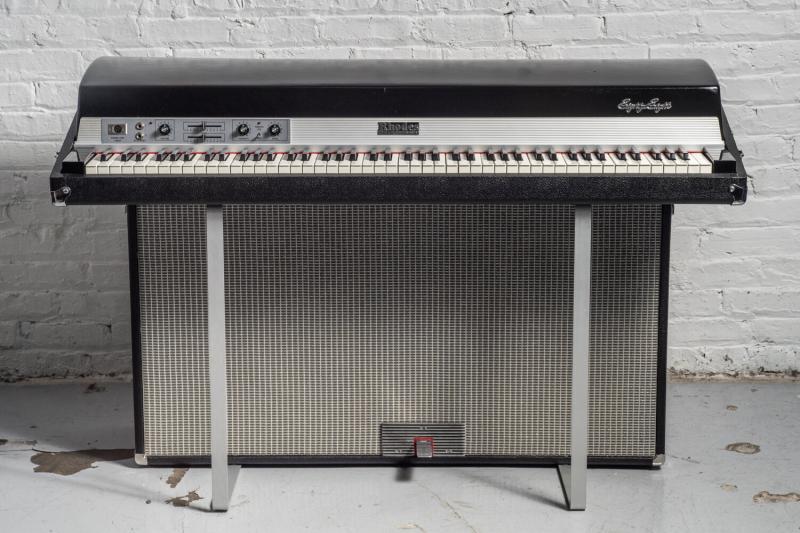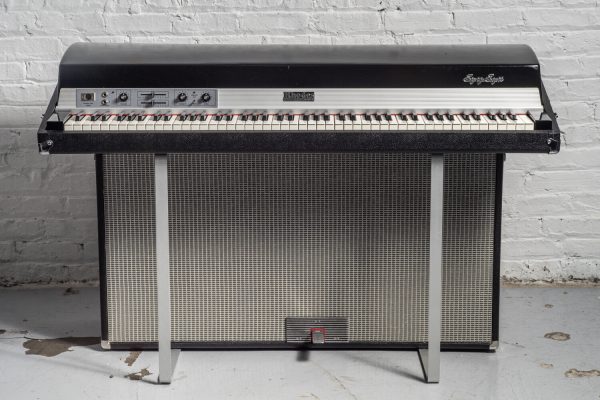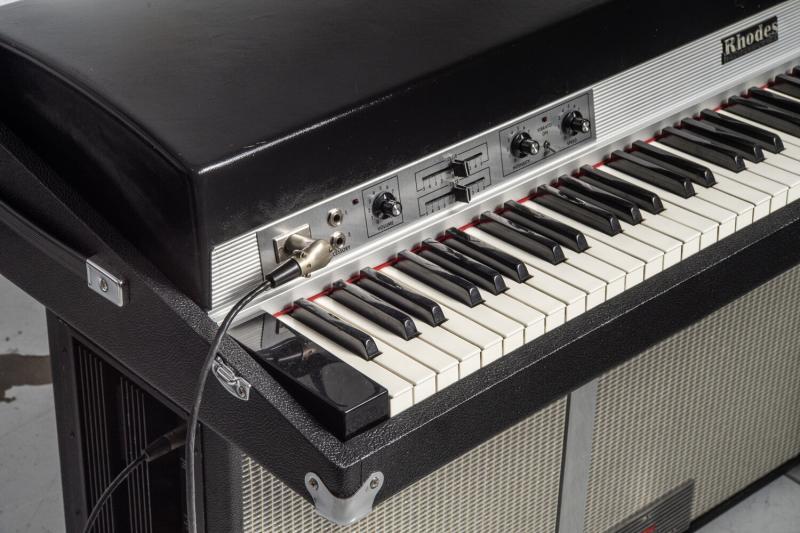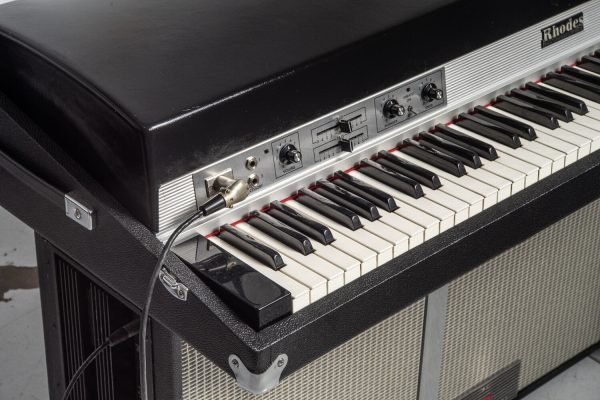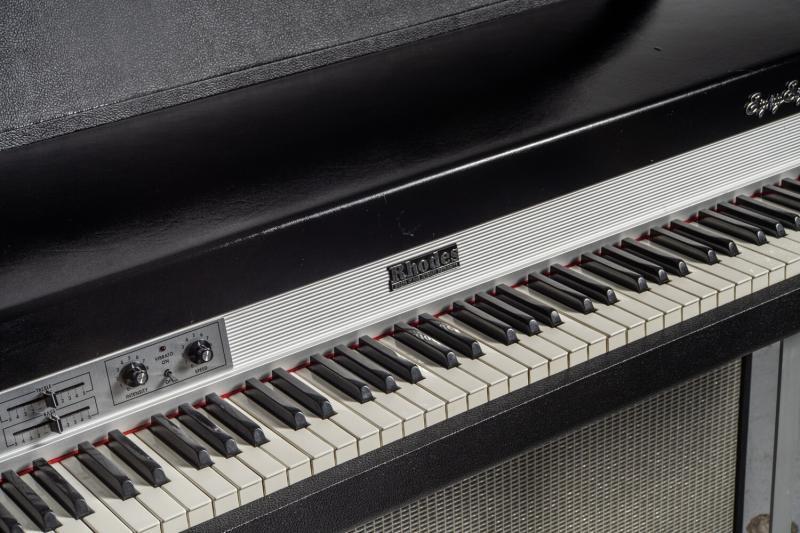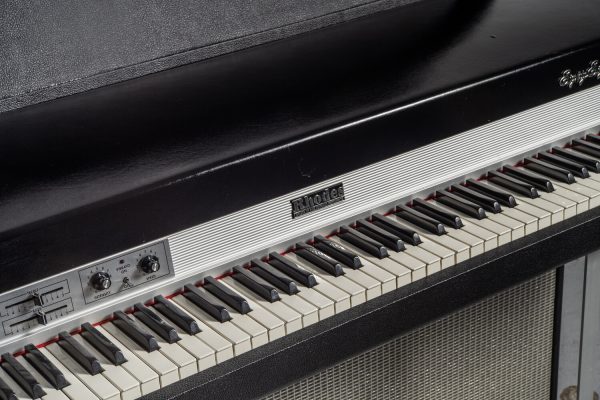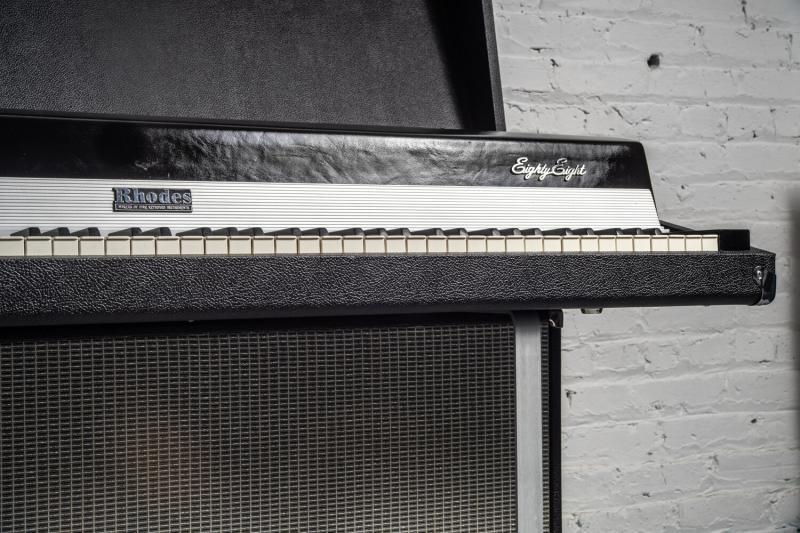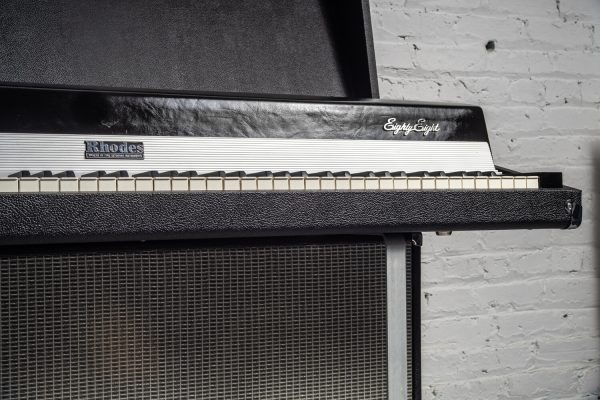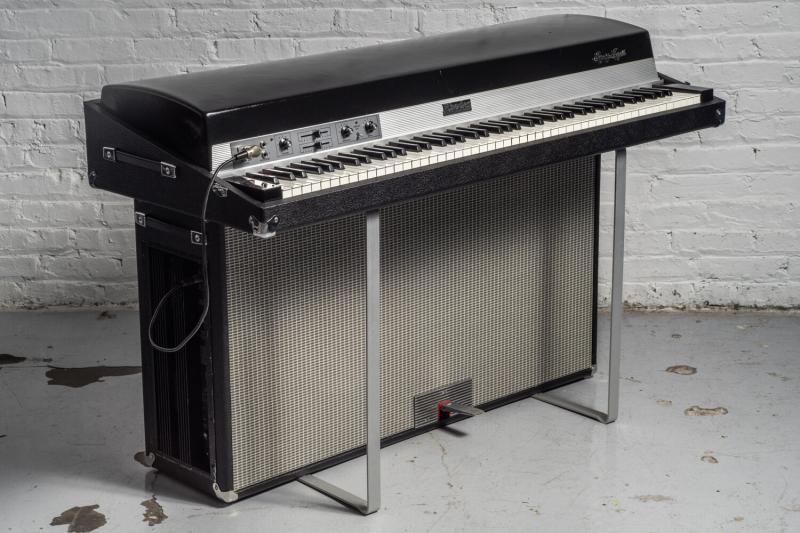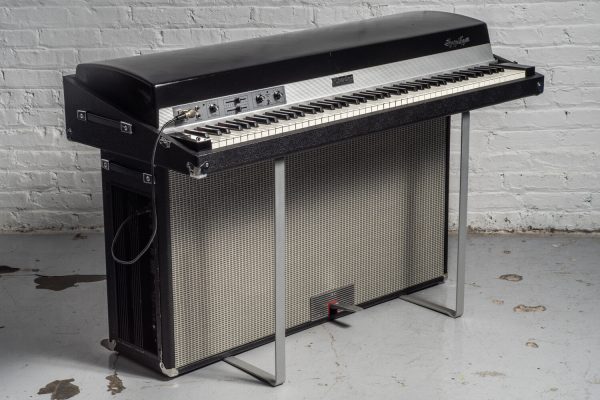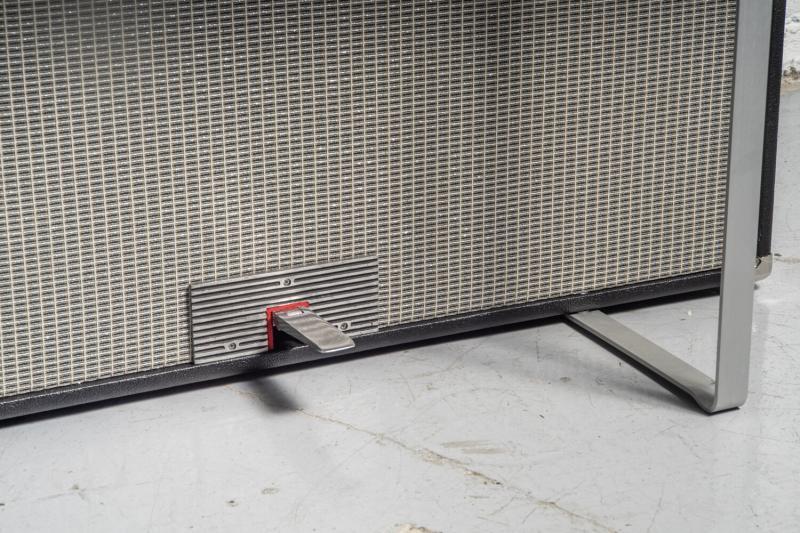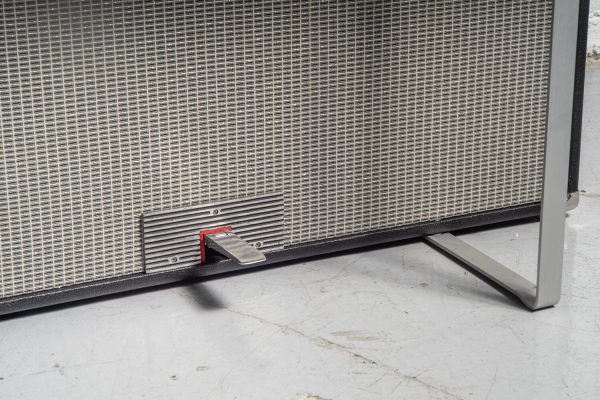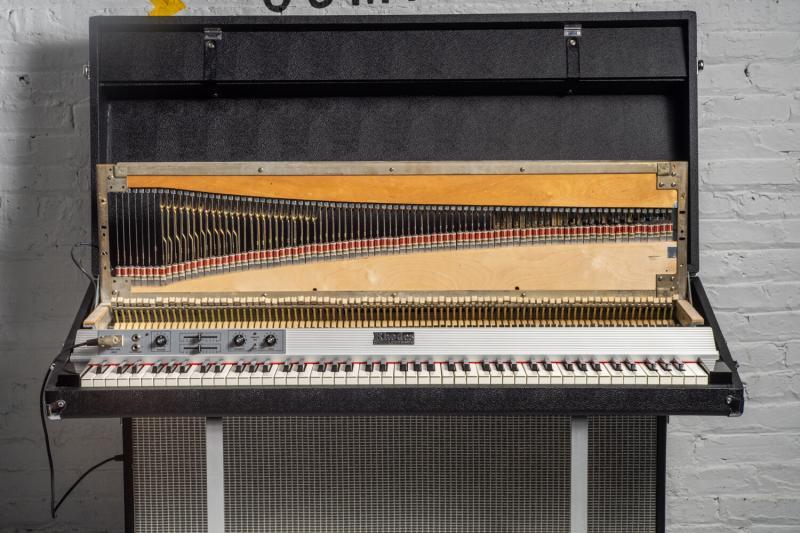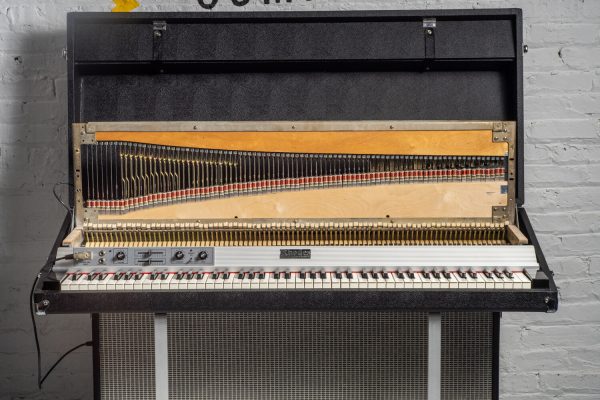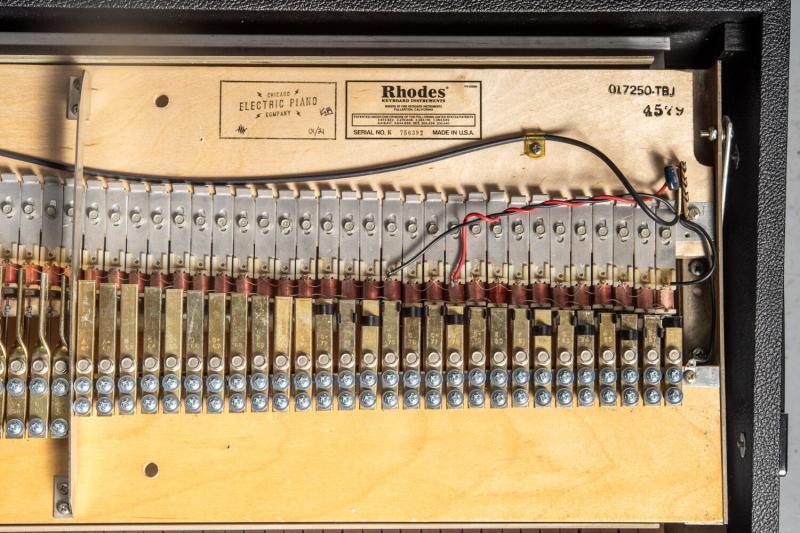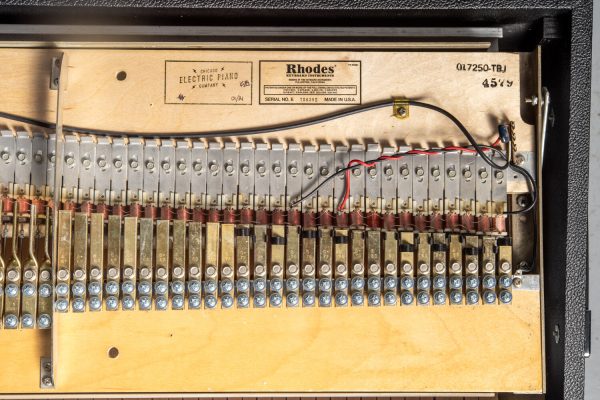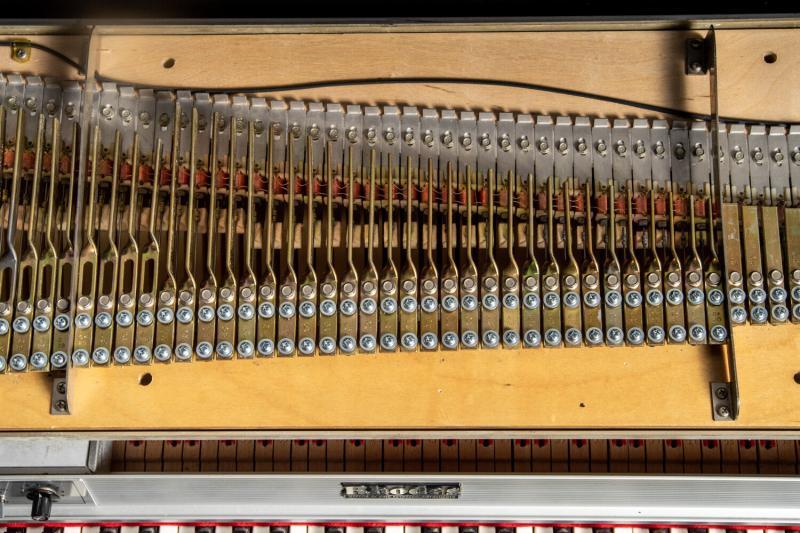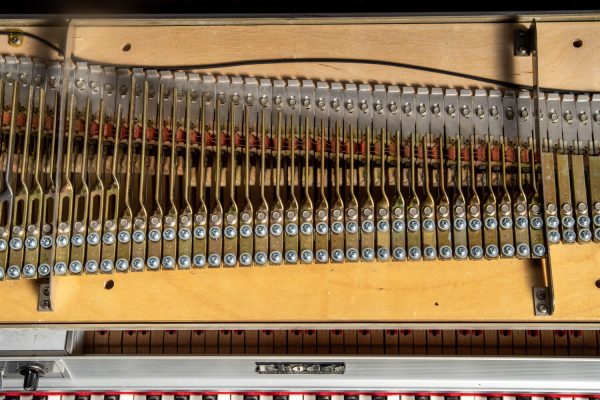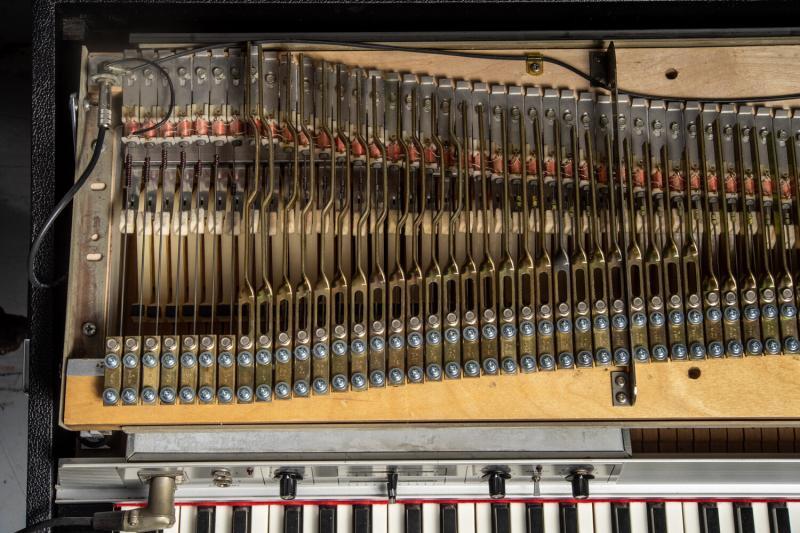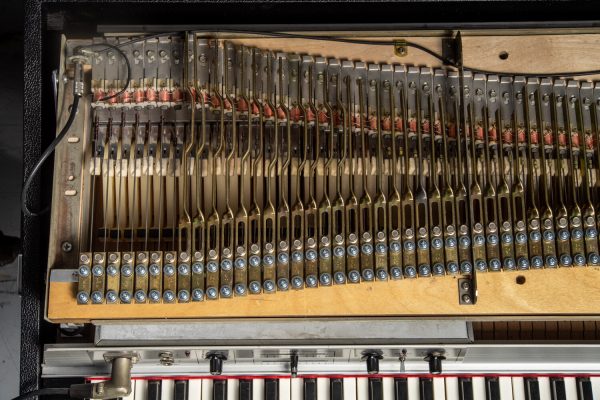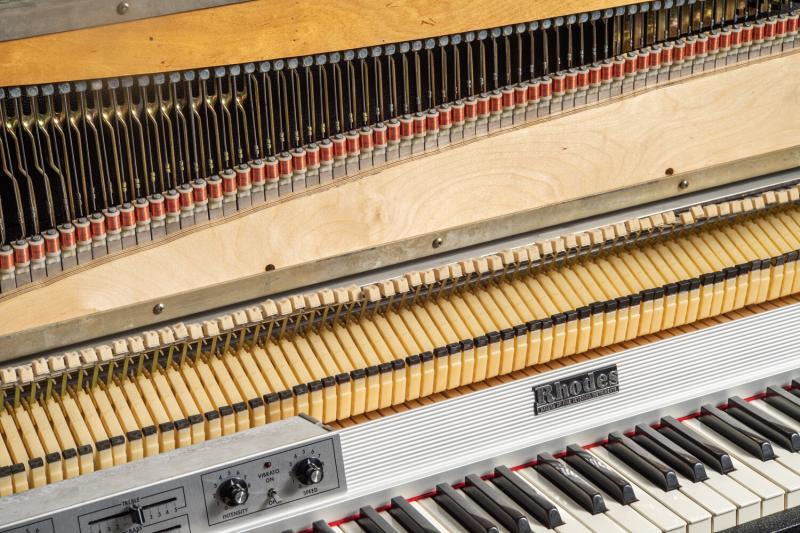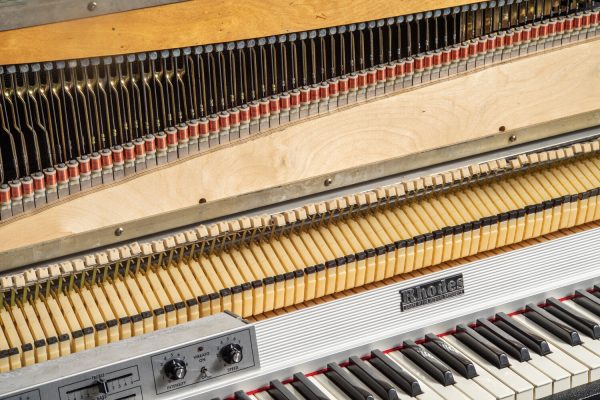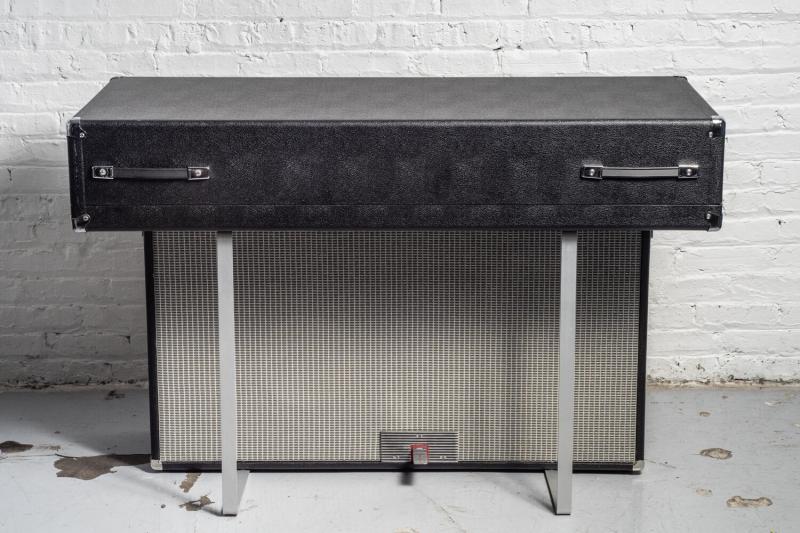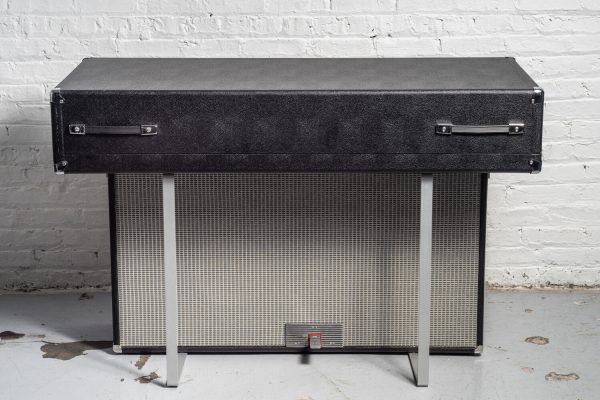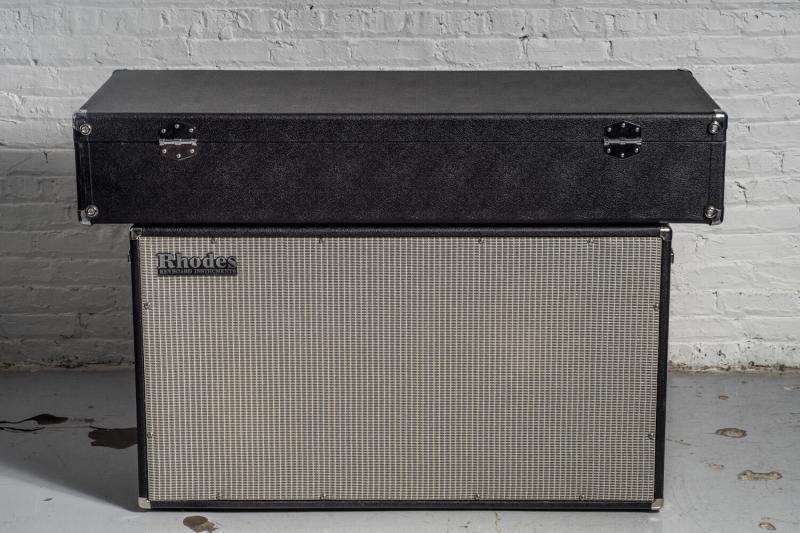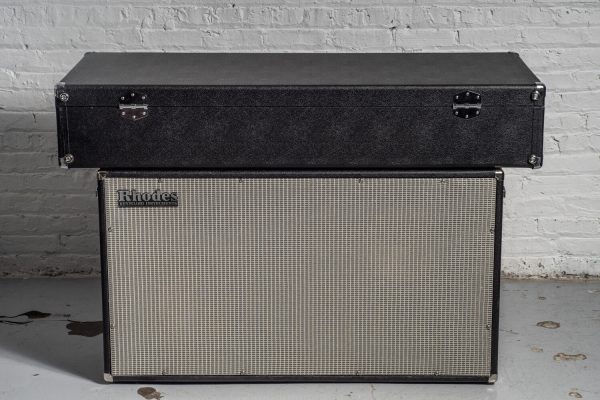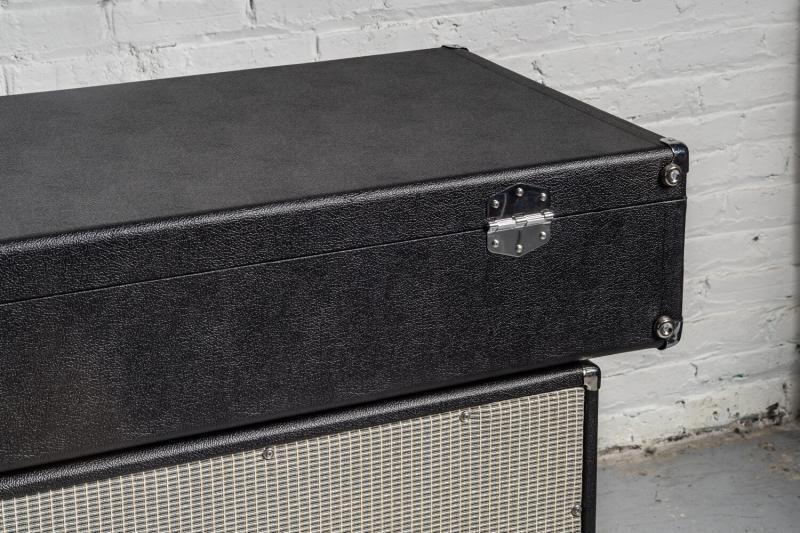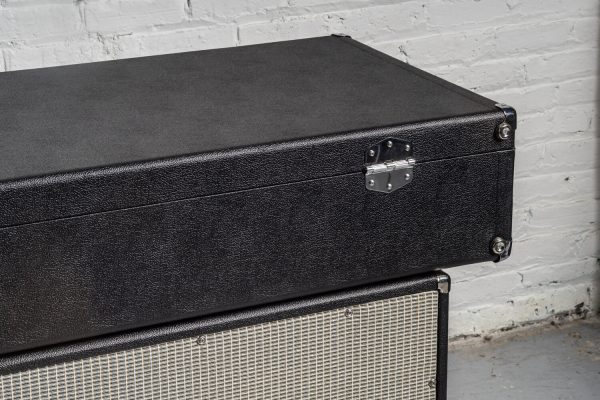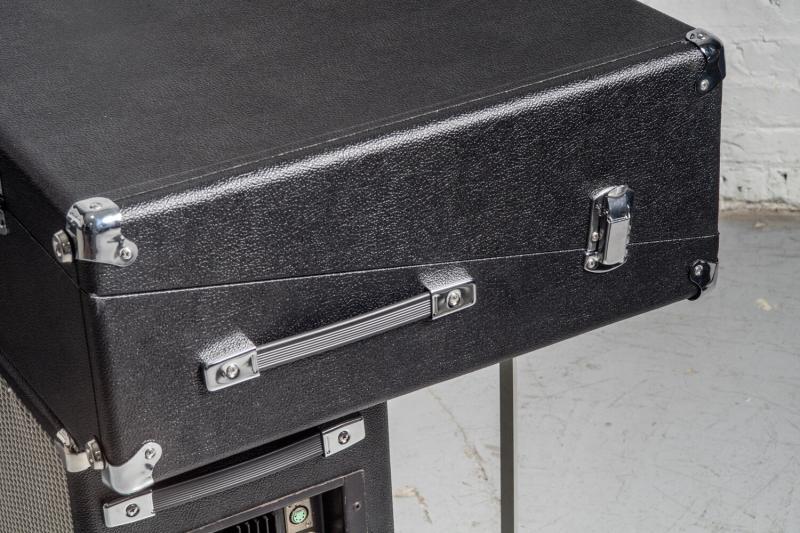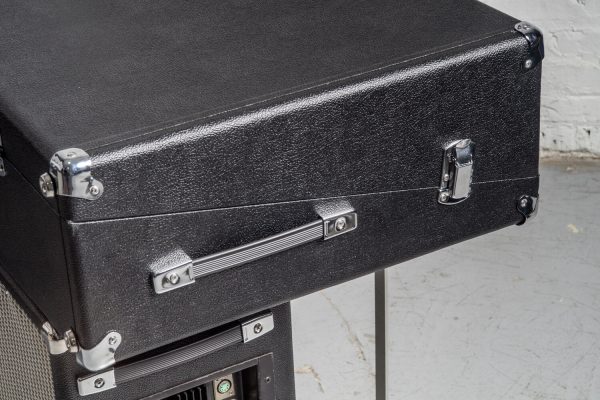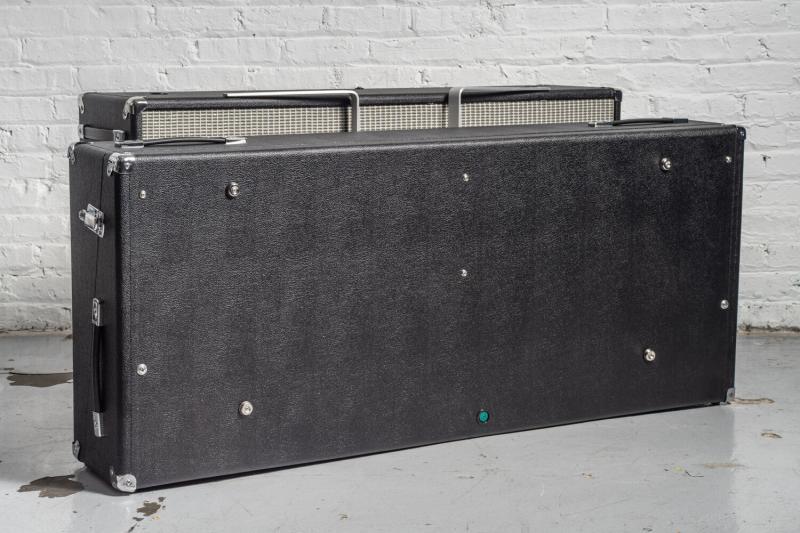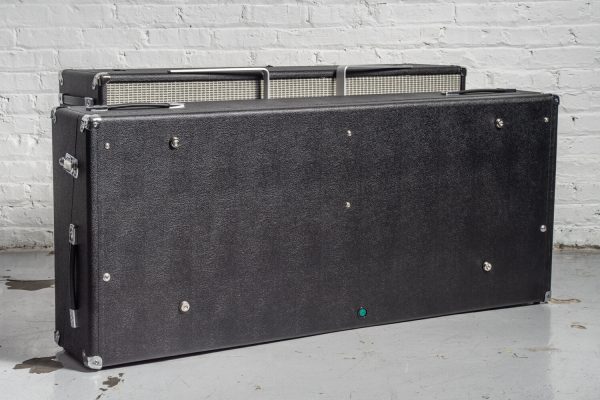 If you made it this far – nice work! Here is a quick video of this piano in action.
Matt performs the Abbey Road classic "Golden Slumbers" by the Beatles.
All audio recorded "onsite" at the Chicago Electric Piano Co. Performances by Matt Blocher. Photos by Mike Novak.