Considering an instrument that weighs over 200lbs to be "portable" is a bit of a stretch, but here we have just that! This Helpinstill Roadmaster is a unique 88 key acoustic piano built into a road case on casters. Over the years, the Helpinstill company produced a number of different pianos and pickup systems. The behemoth 88 key model shown here has received a clean bill of health from our workshop. Our extensive restoration included a comprehensive action regulation, pickup alignment, electronics overhaul and A 440Hz tuning.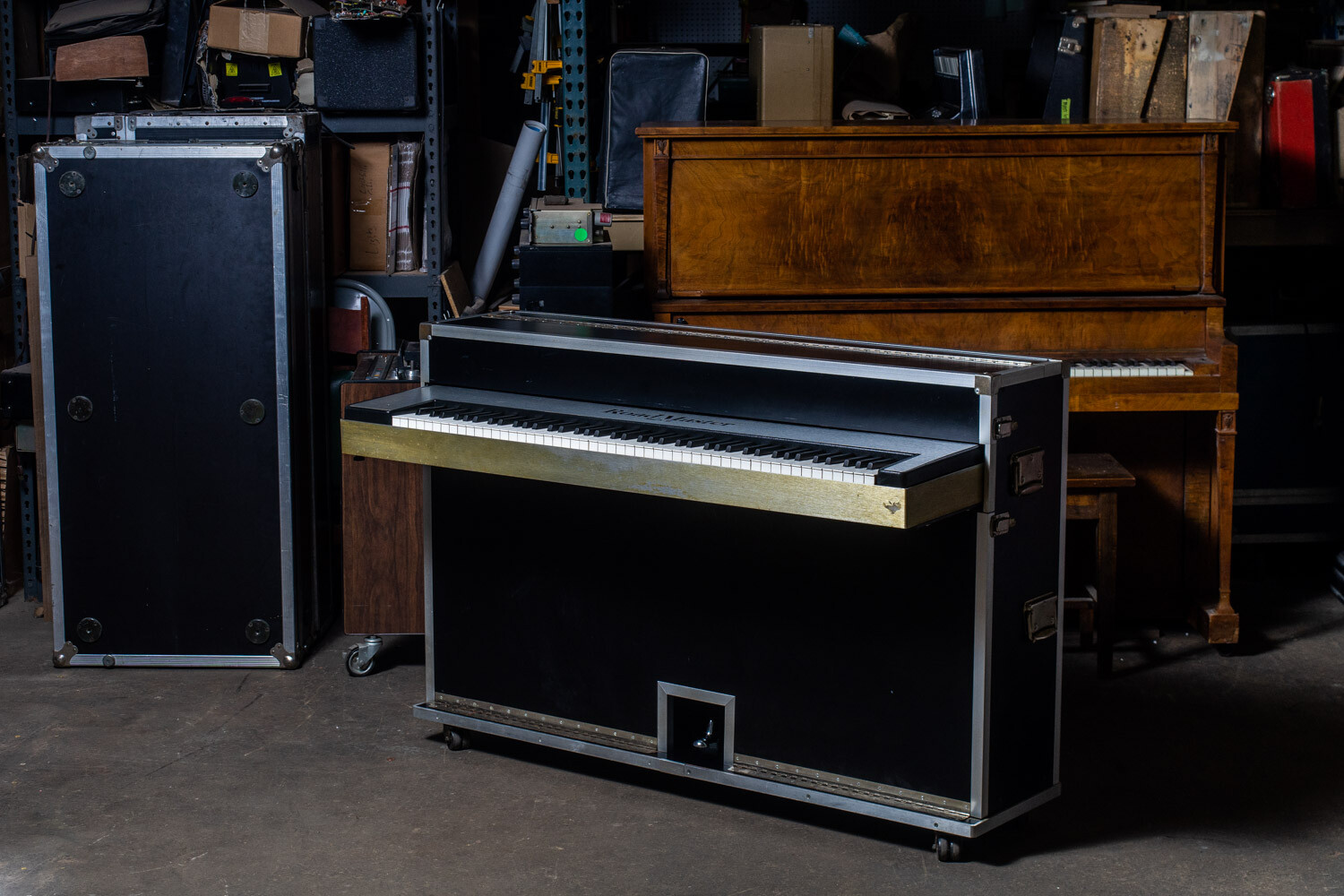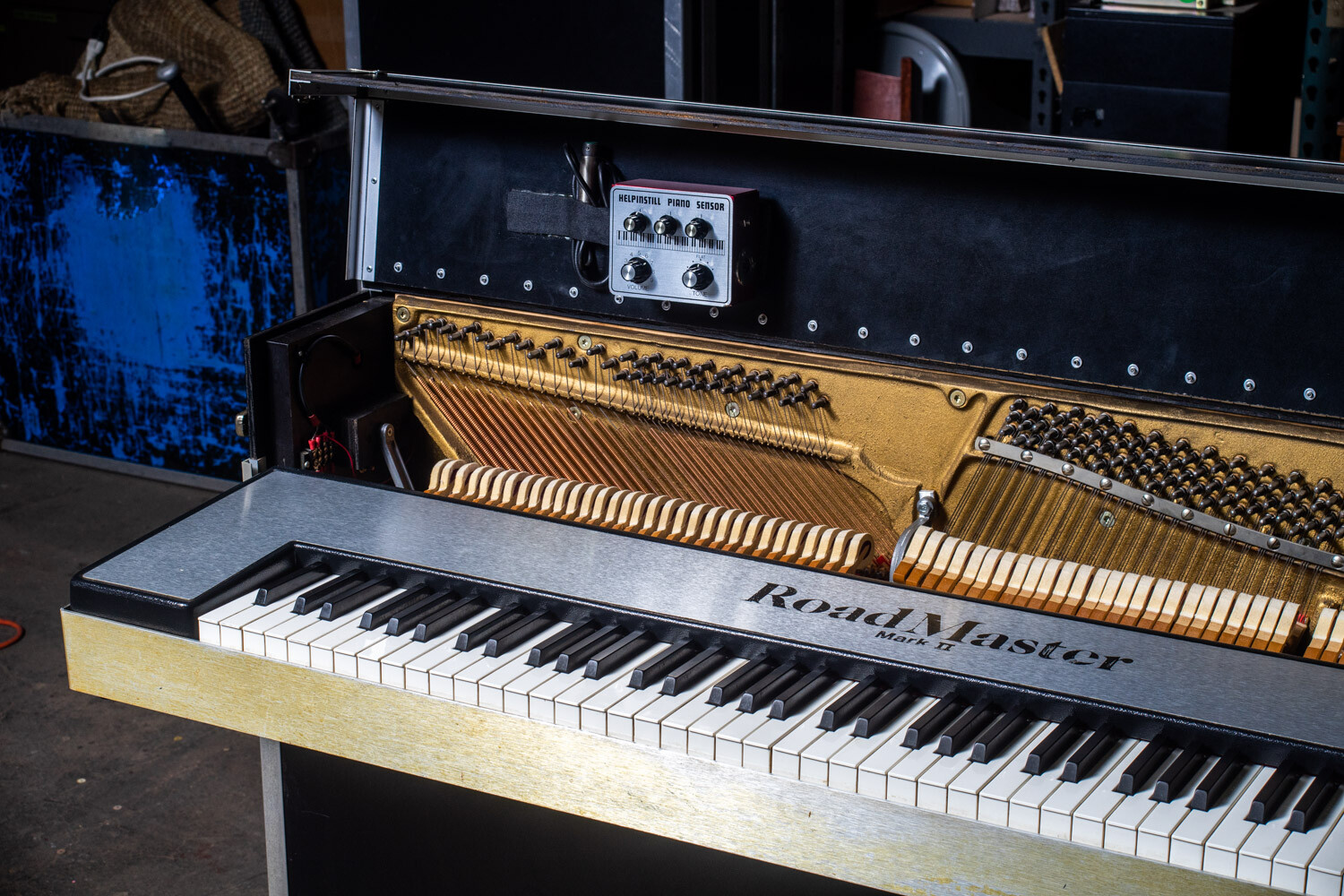 The keybed folds into the case in a matter of seconds, making this piano the perfect choice for those touring musicians looking for the action and sound of a real upright acoustic piano.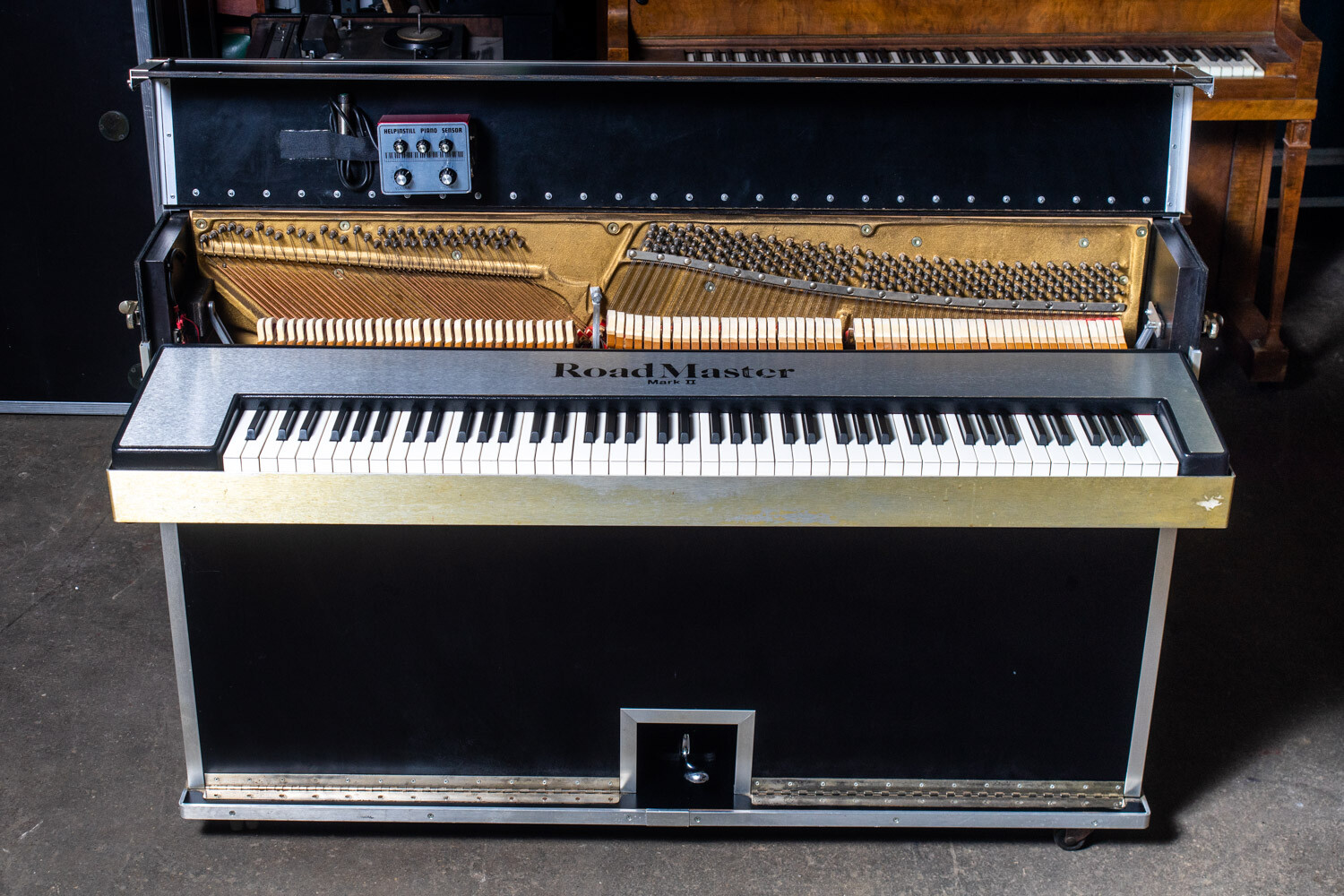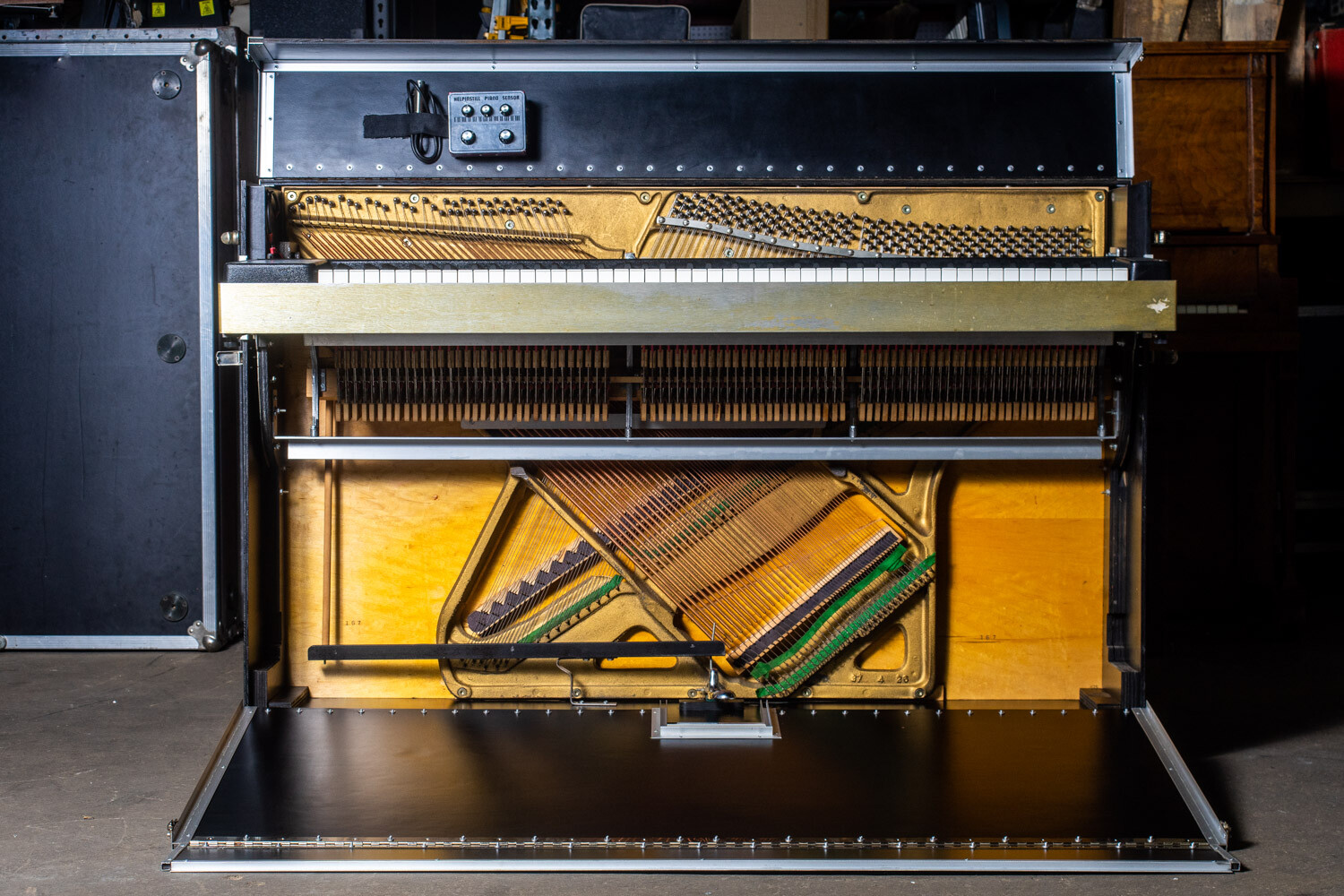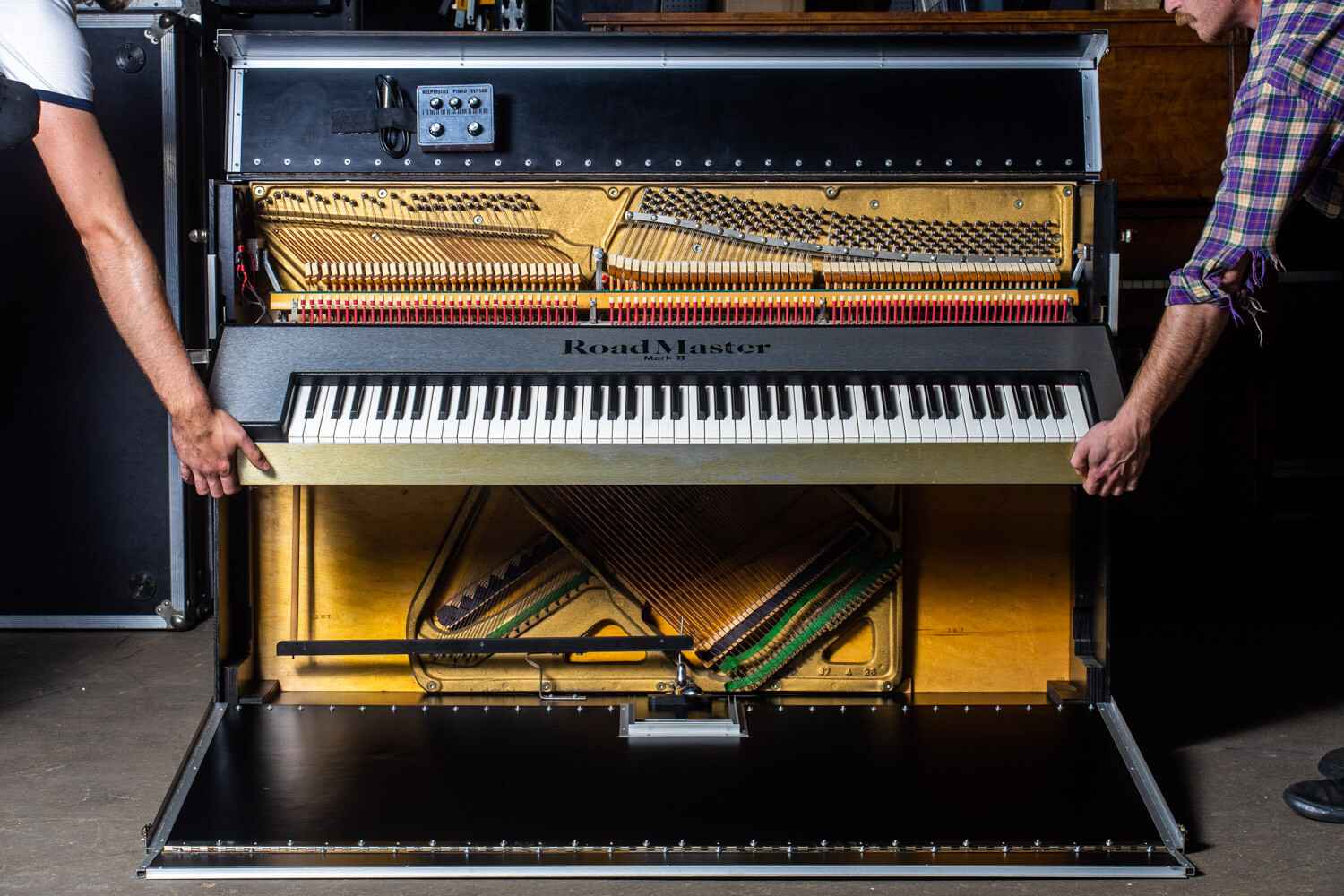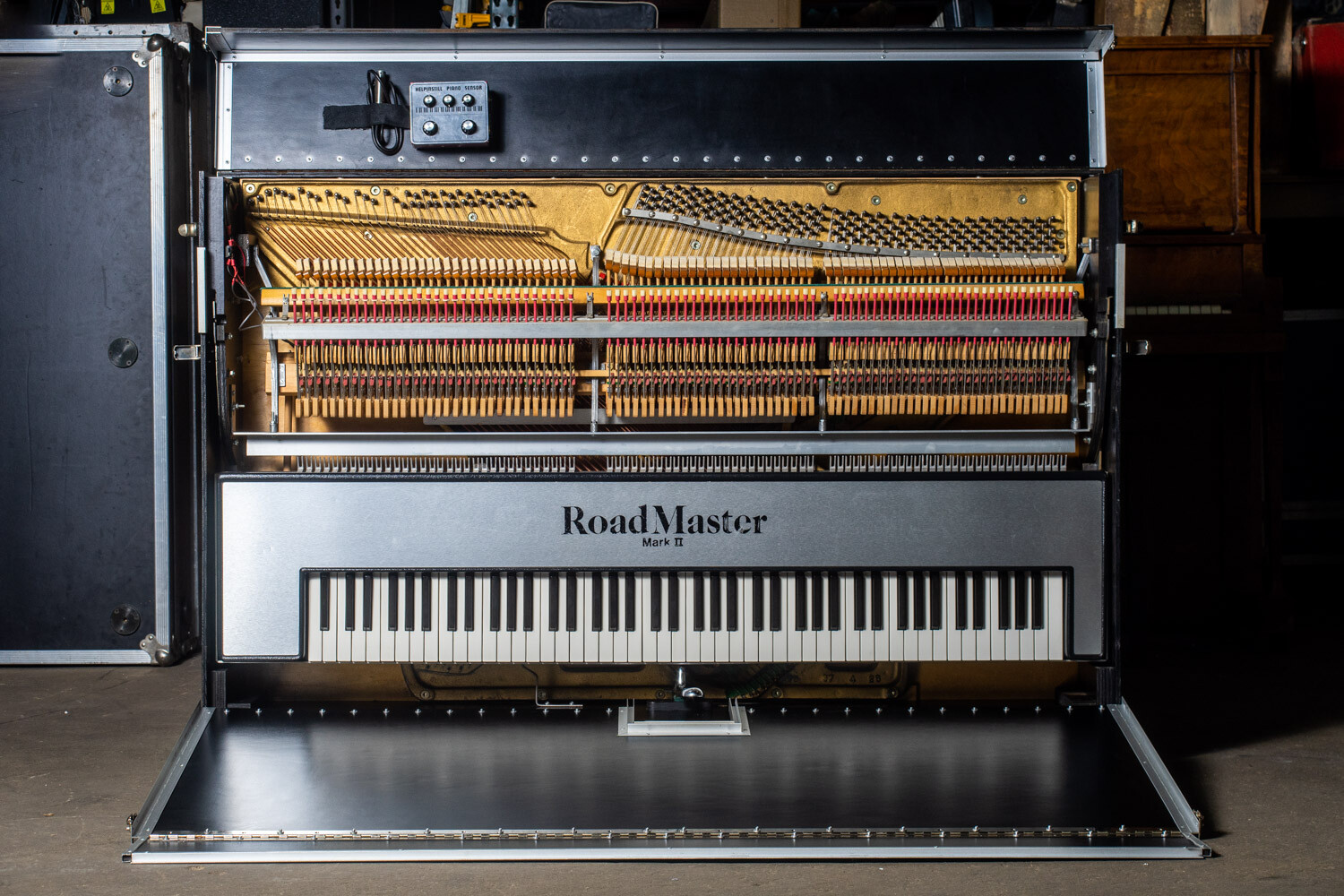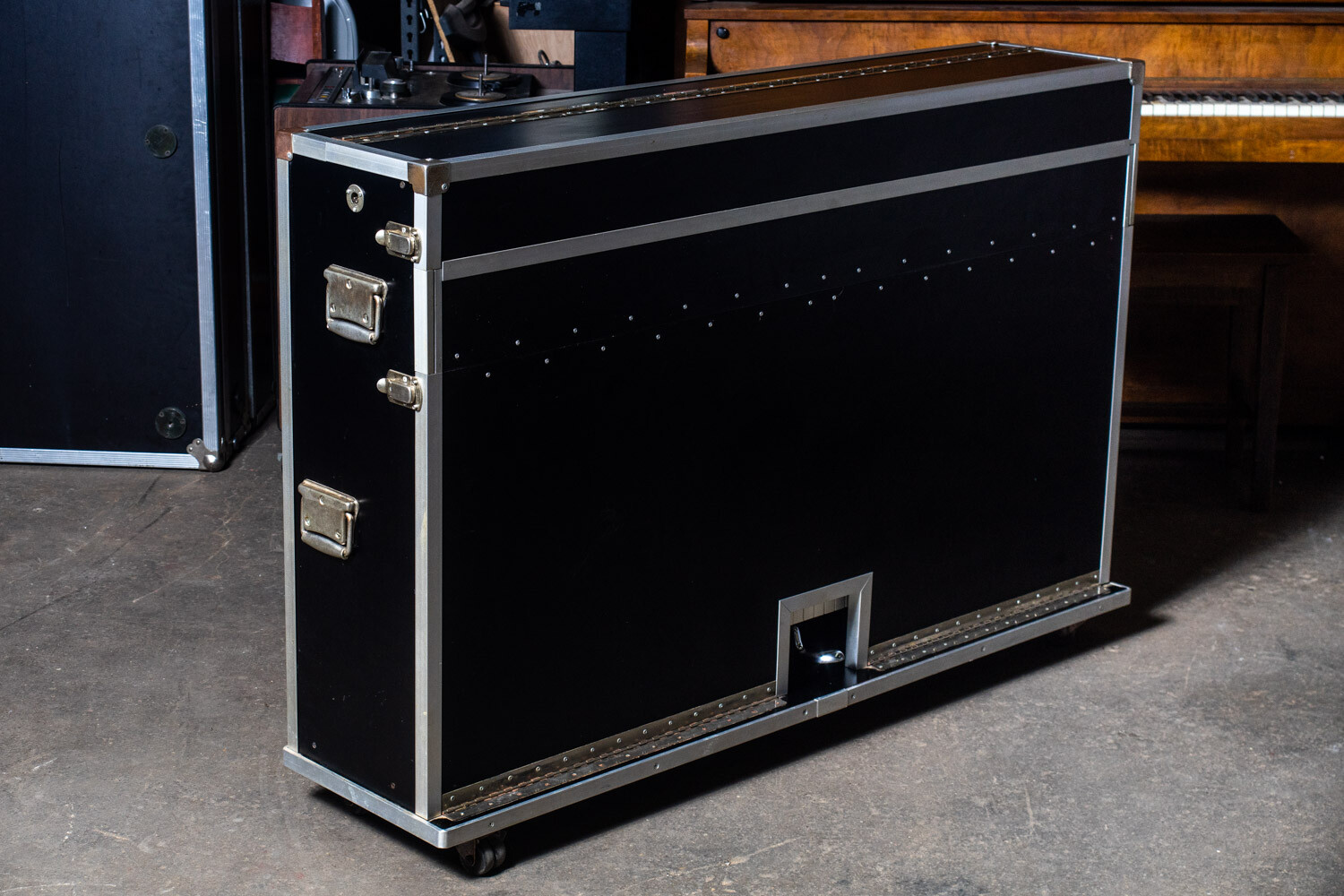 This Helpinstill Road Master is designed to plug direct into a PA system or amplifier. It features three large humbucking pickups which can be adjusted for even tone across the entire range of the keyboard. This unit also comes with the "Helpinstill Piano Sensor", a breakout box that provides the user with individual pickup volume control (pots replaced in this restoration as the originals had ceased to move), a master volume and a variety of tone selections.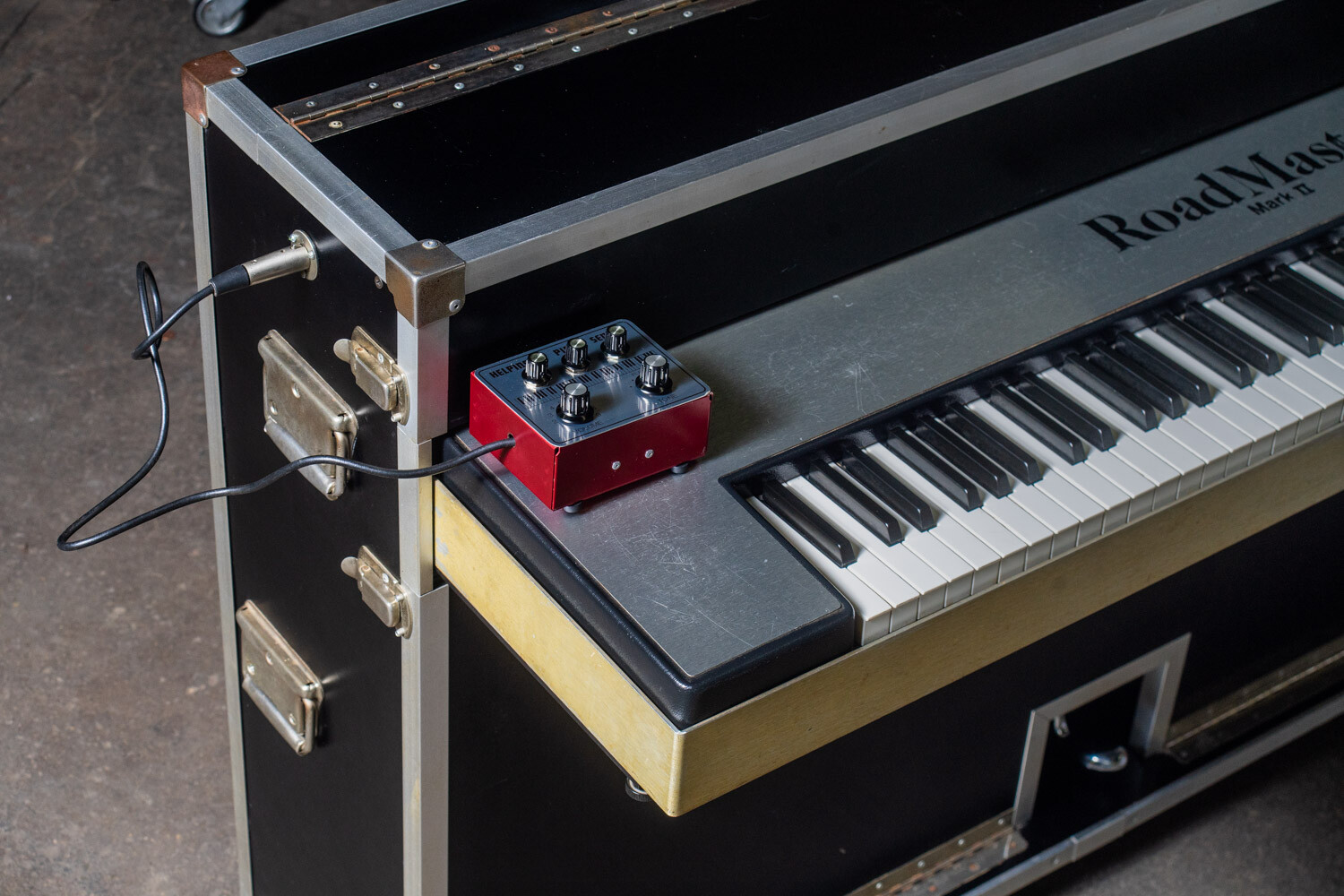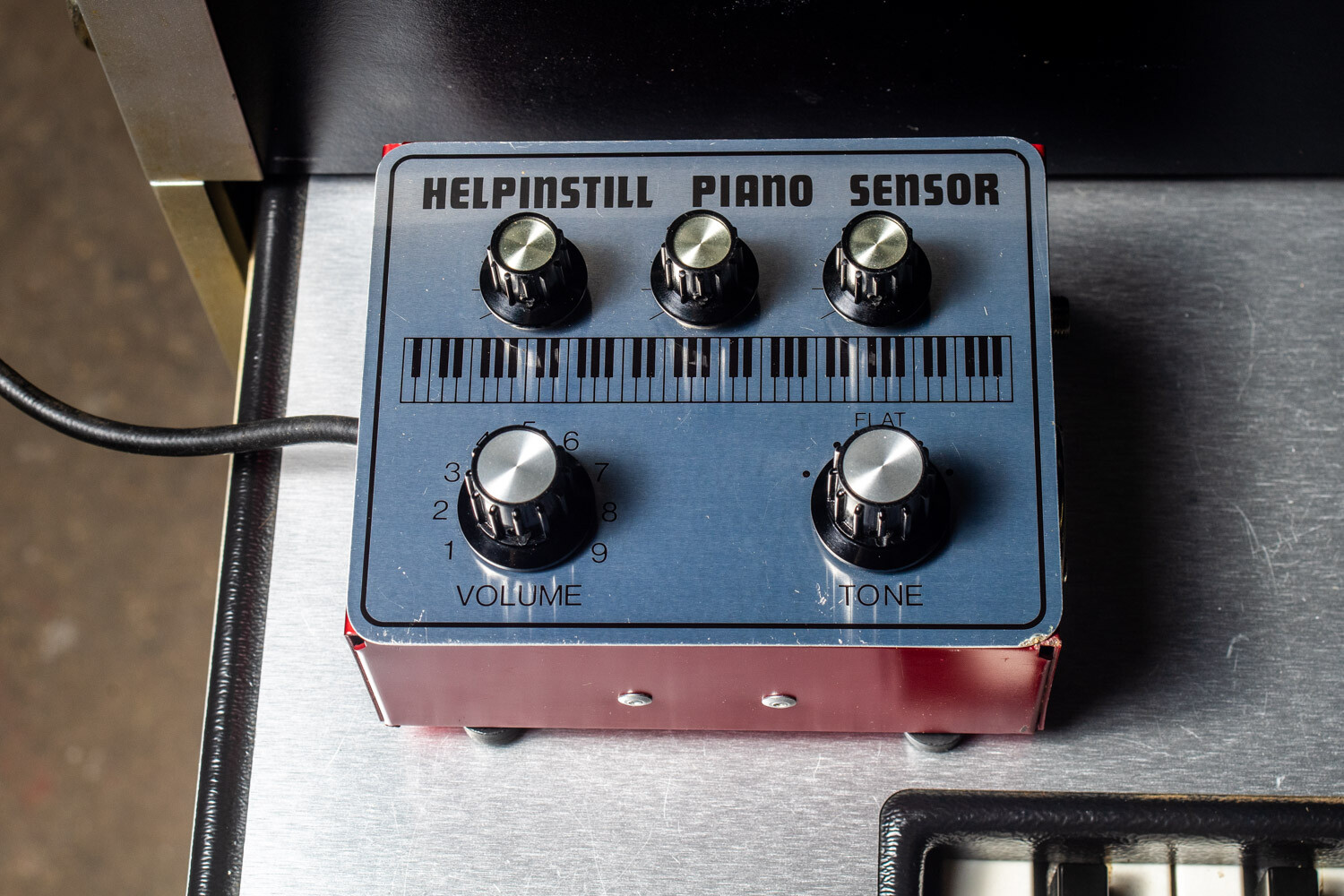 This piano features all the action components you'd expect to find in an acoustic piano and can be easily removed for maintenance. The guts of this unit are in great physical shape, but still required extensive regulation to bring everything into spec.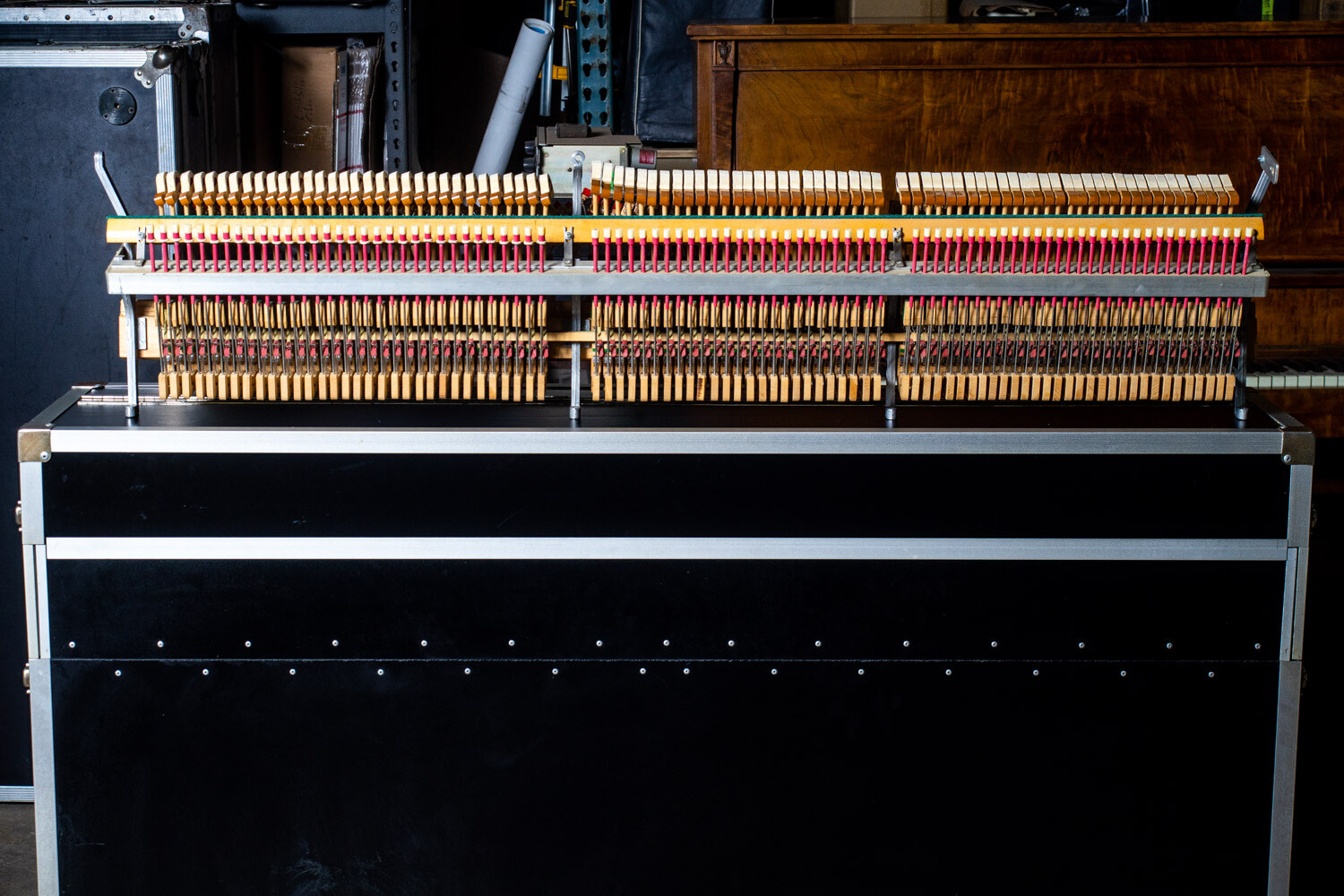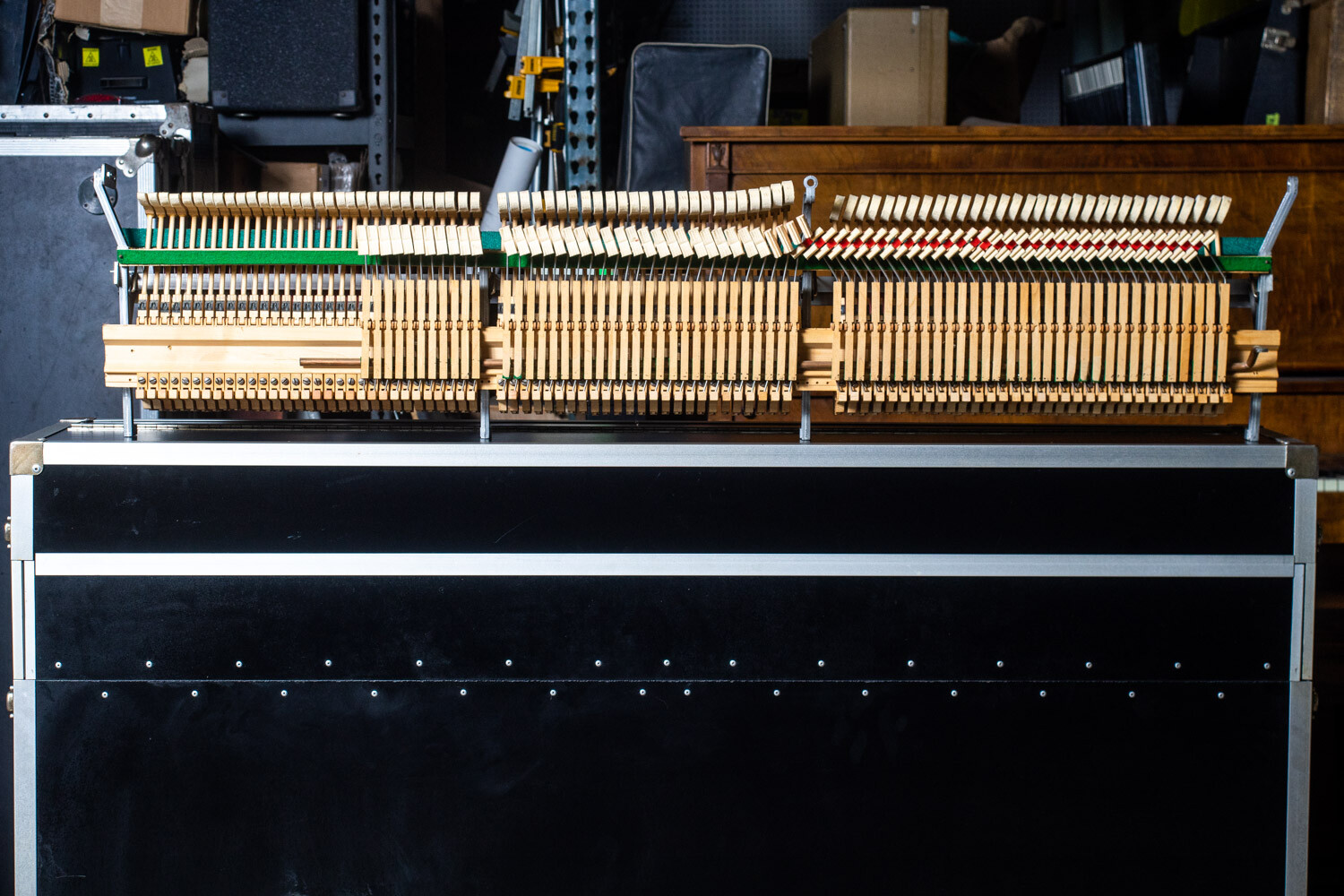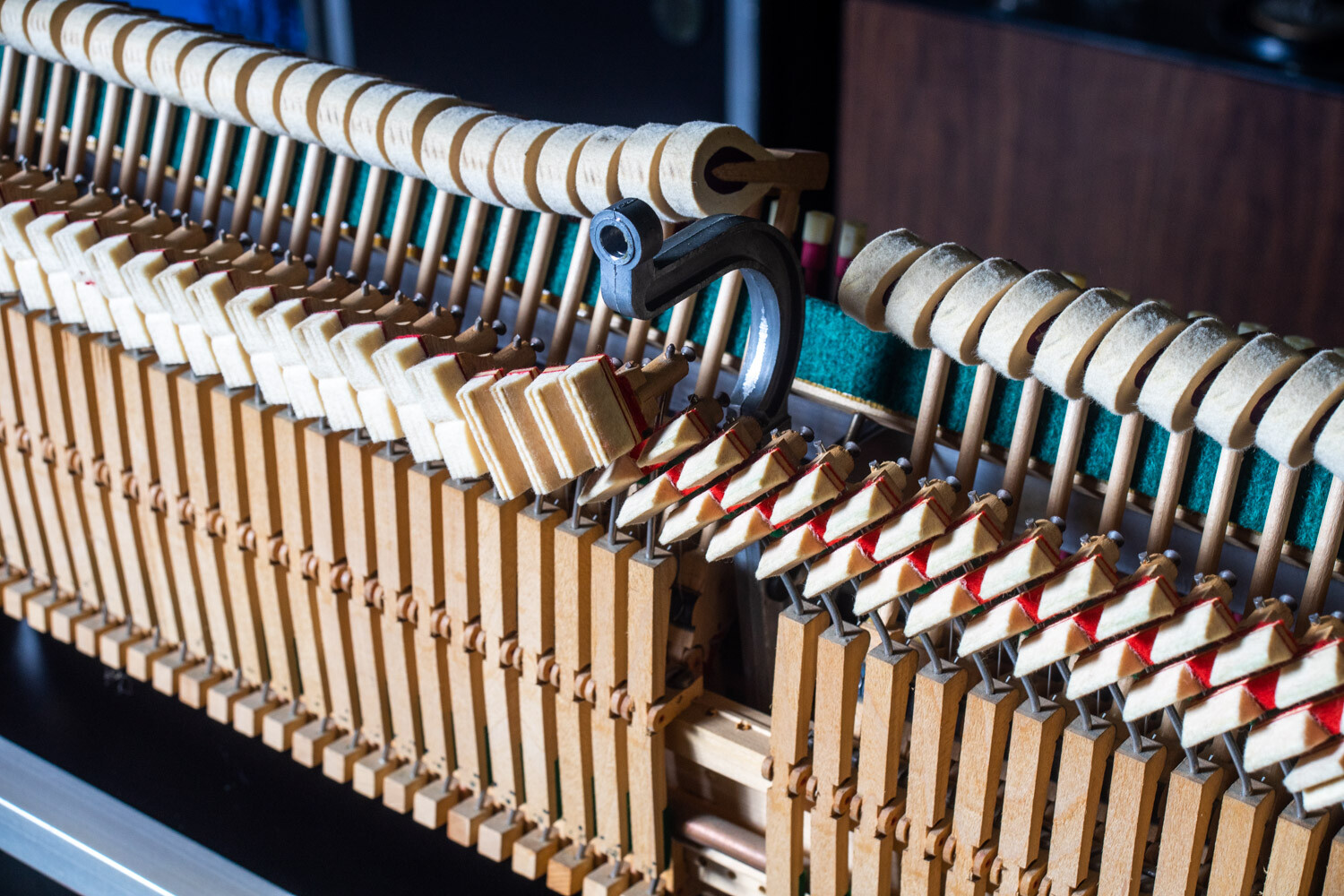 As one of the most unique designs in the realm of electro-mechanical pianos, the Helpinstill is enjoying a resurgence in popularity. If you have a Roadmaster piano you'd like restored to its full glory, contact us at info@chicagoelectricpiano.com! For continued reading please check out one of our earliest blog posts as we took on a restoration of a 64 key model Helpinstill belonging to former Wilco member Jay Bennett.