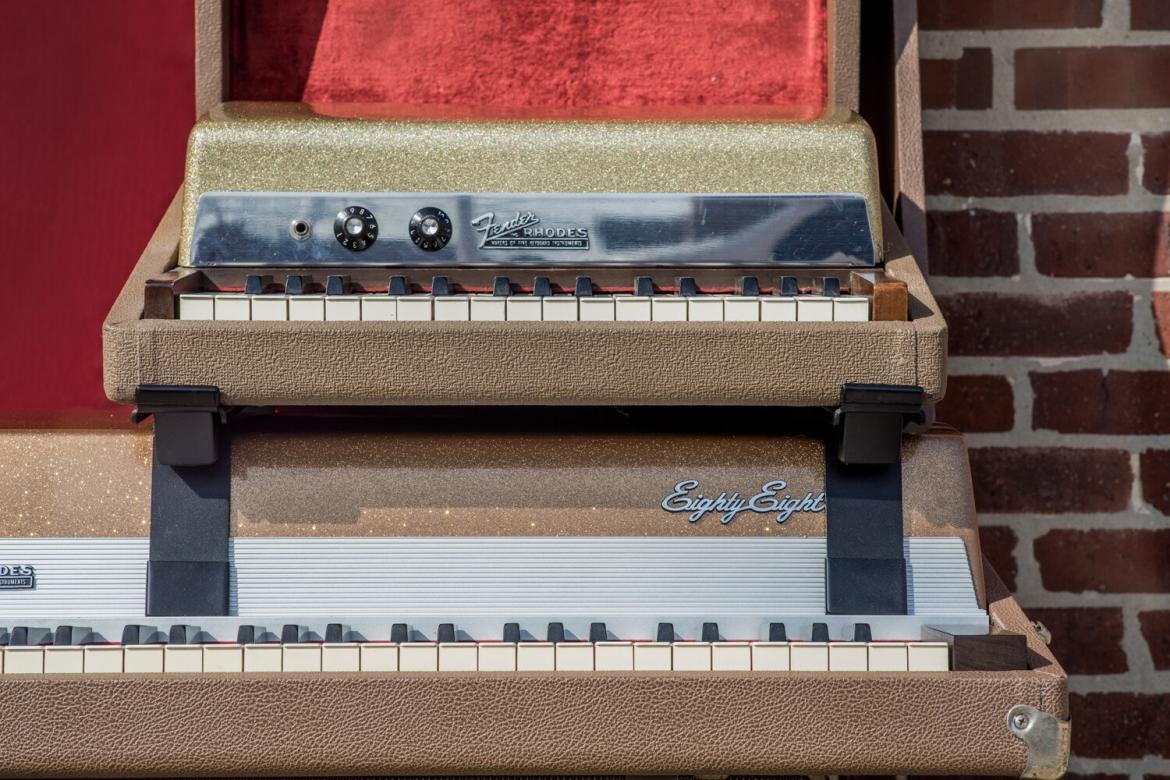 Check out this gorgeous tribute from our Custom Shop! This 1975 Rhodes Suitcase was inspired by the early Fender Rhodes gold top piano basses from the mid 1960's.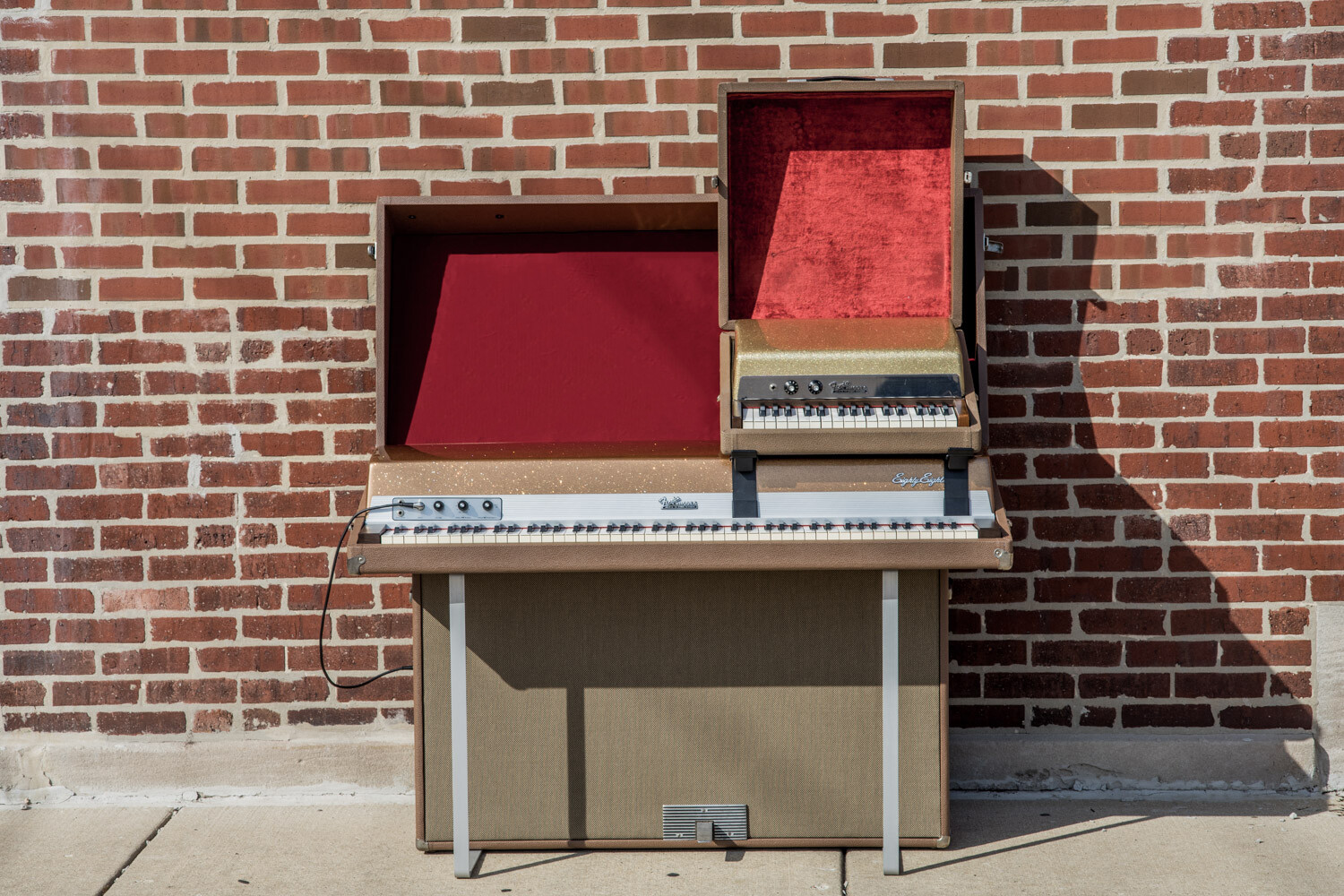 This is one of our favorite Rhodes to come out of our custom shop this year. It's somewhat of an honor to pay tribute to one of the original Rhodes finishes with brown tolex and gold sparkle top. And yes, given the tribute we decided to go with a "Fender Rhodes" logo even though it is from the "Rhodes" trademark era. It just felt right this way…
Nerd Alert: Yes, these gold flakes, velvet reds, and our custom walnut cheek blocks aren't the exact same hue as the original, but we used them as a jumping off point and we are very happy with the results. If you want the brighter gold flake, or brighter red velvet we can do that too. Just let us know what you're dreaming up and we're here to help you bring that dream to life!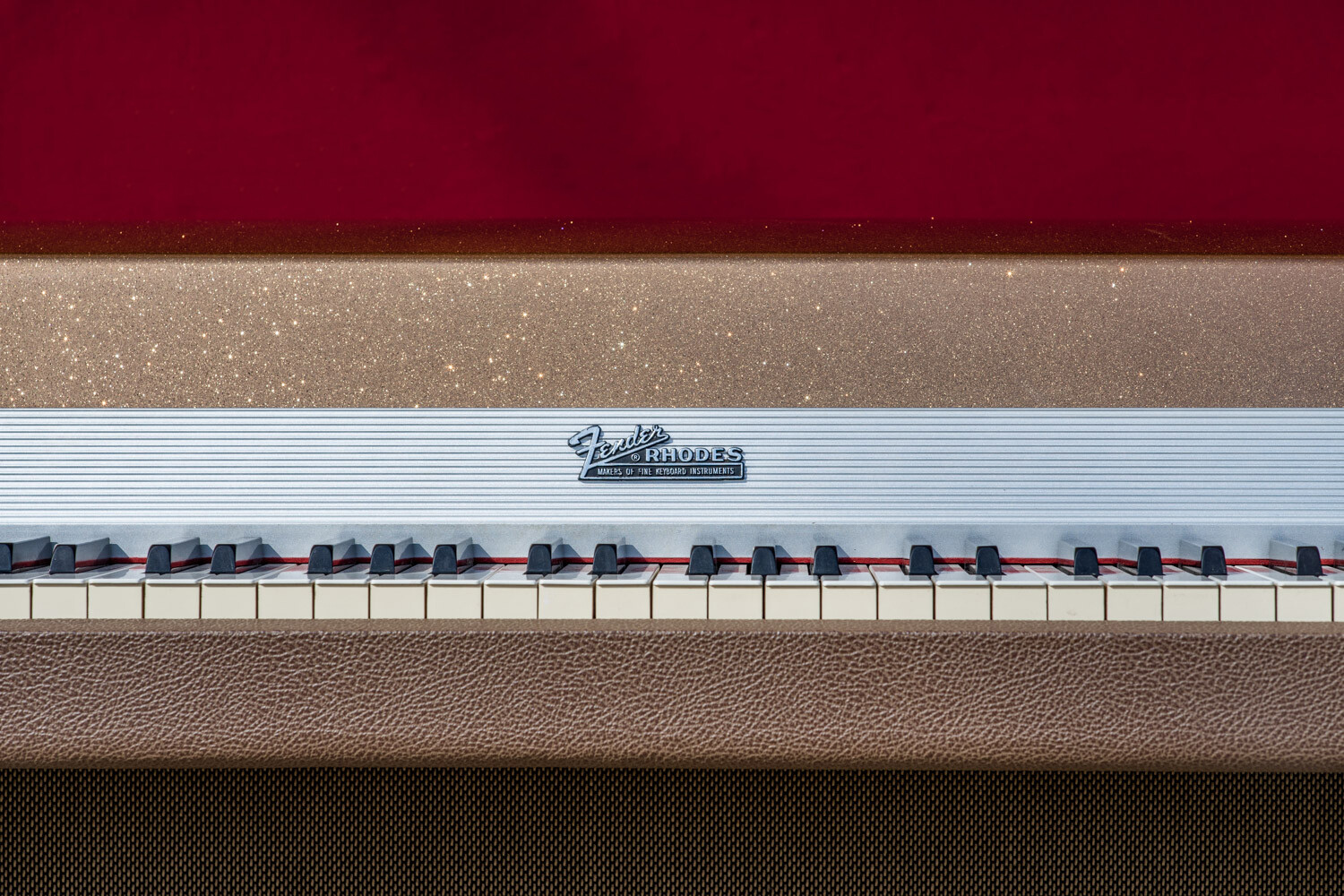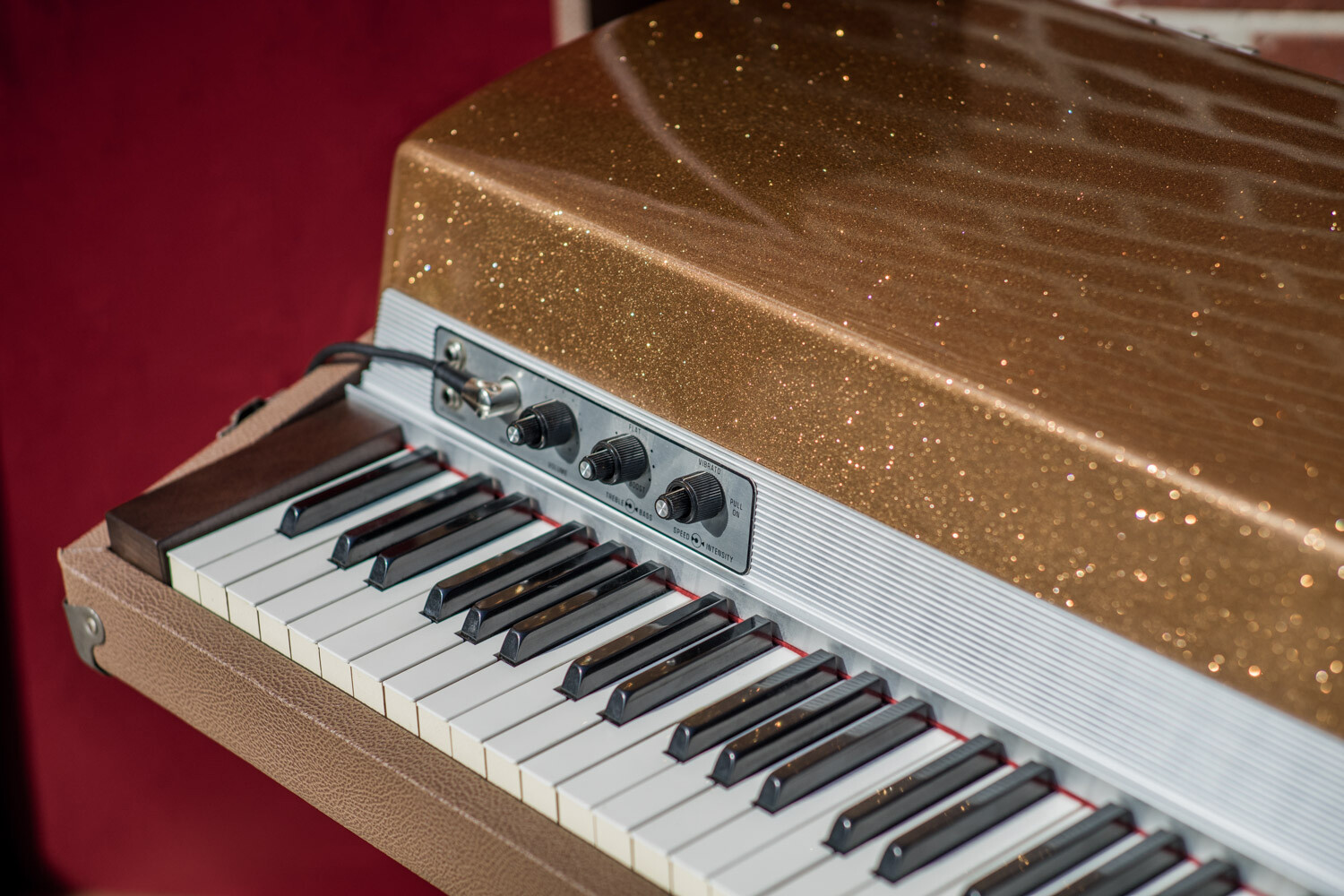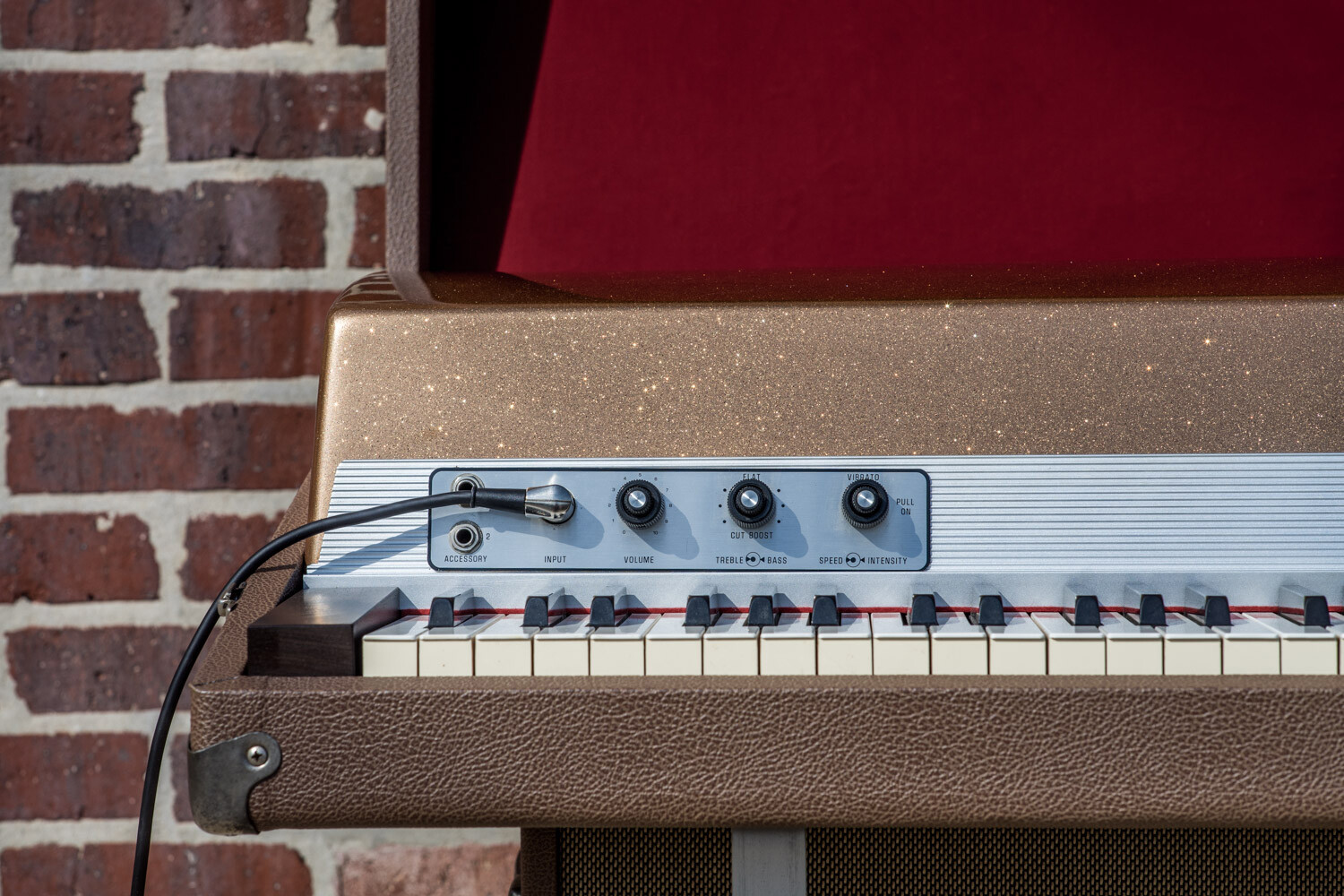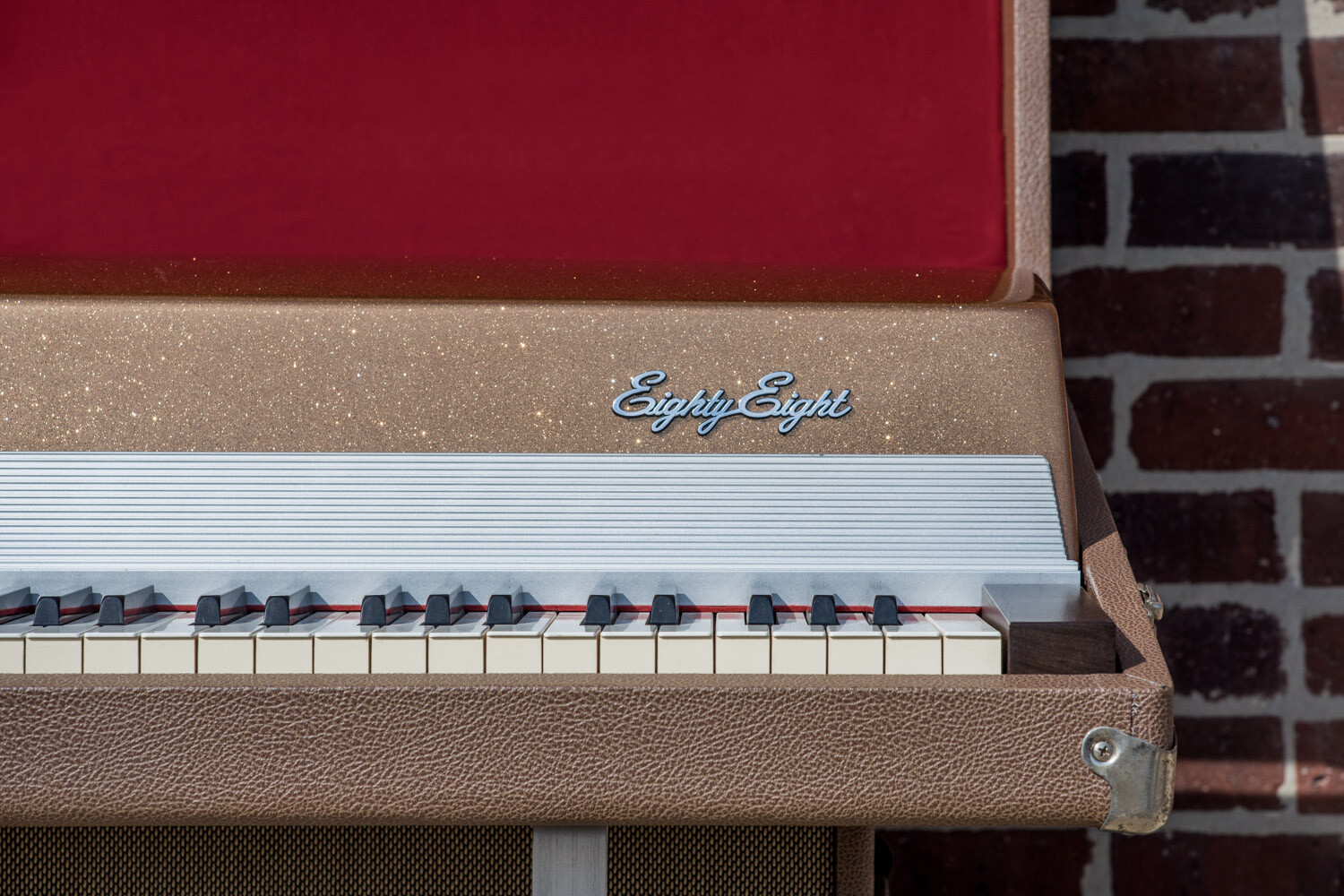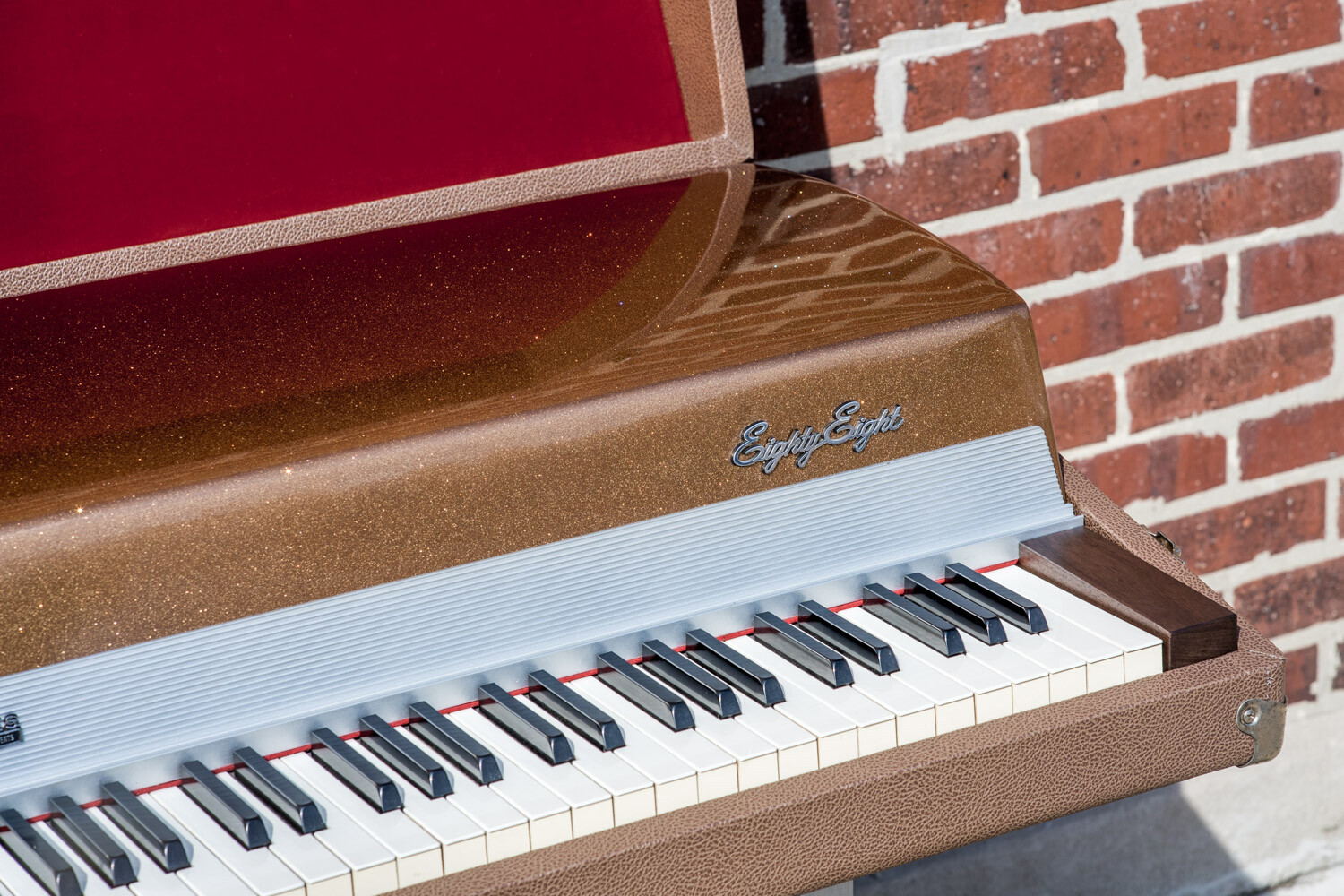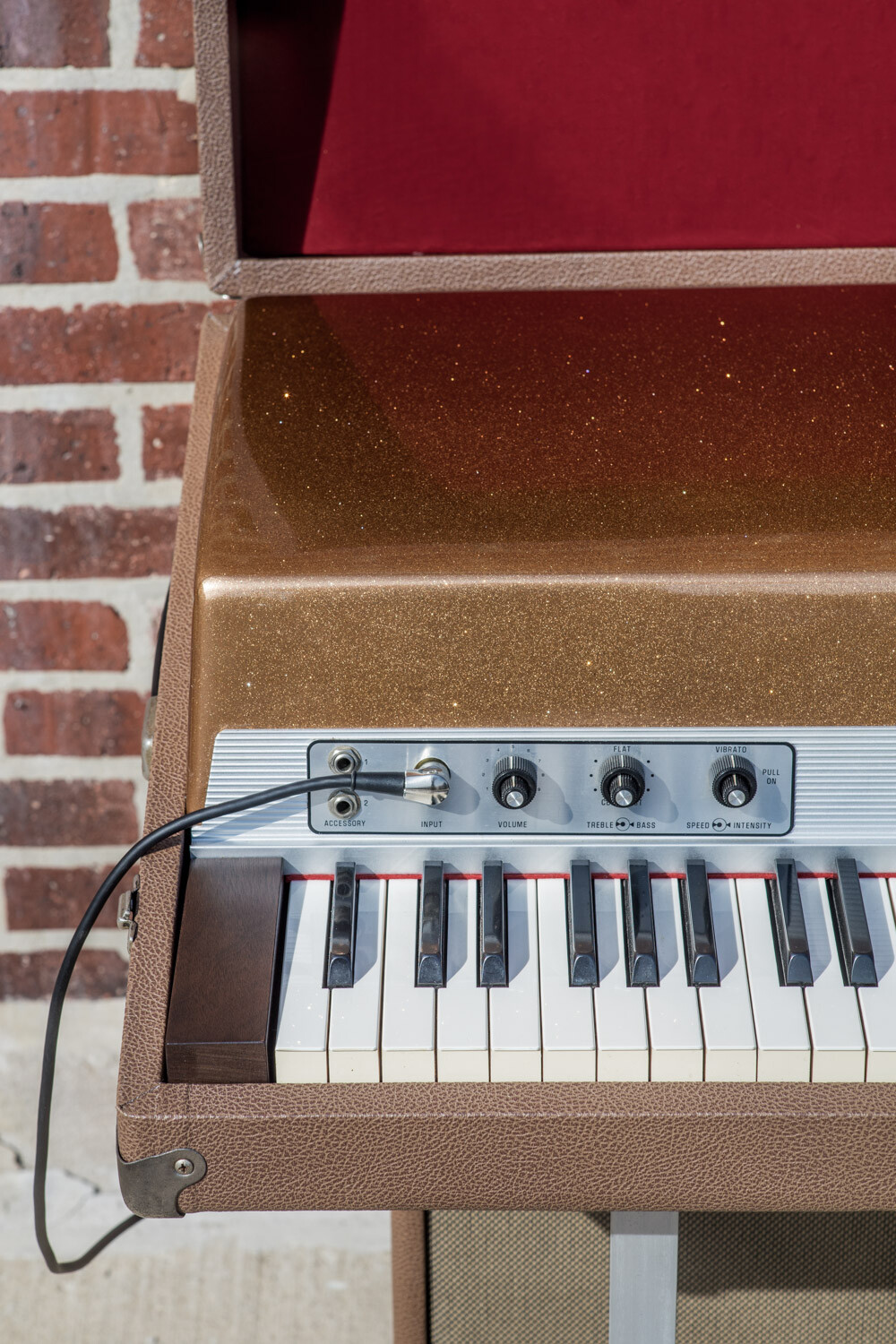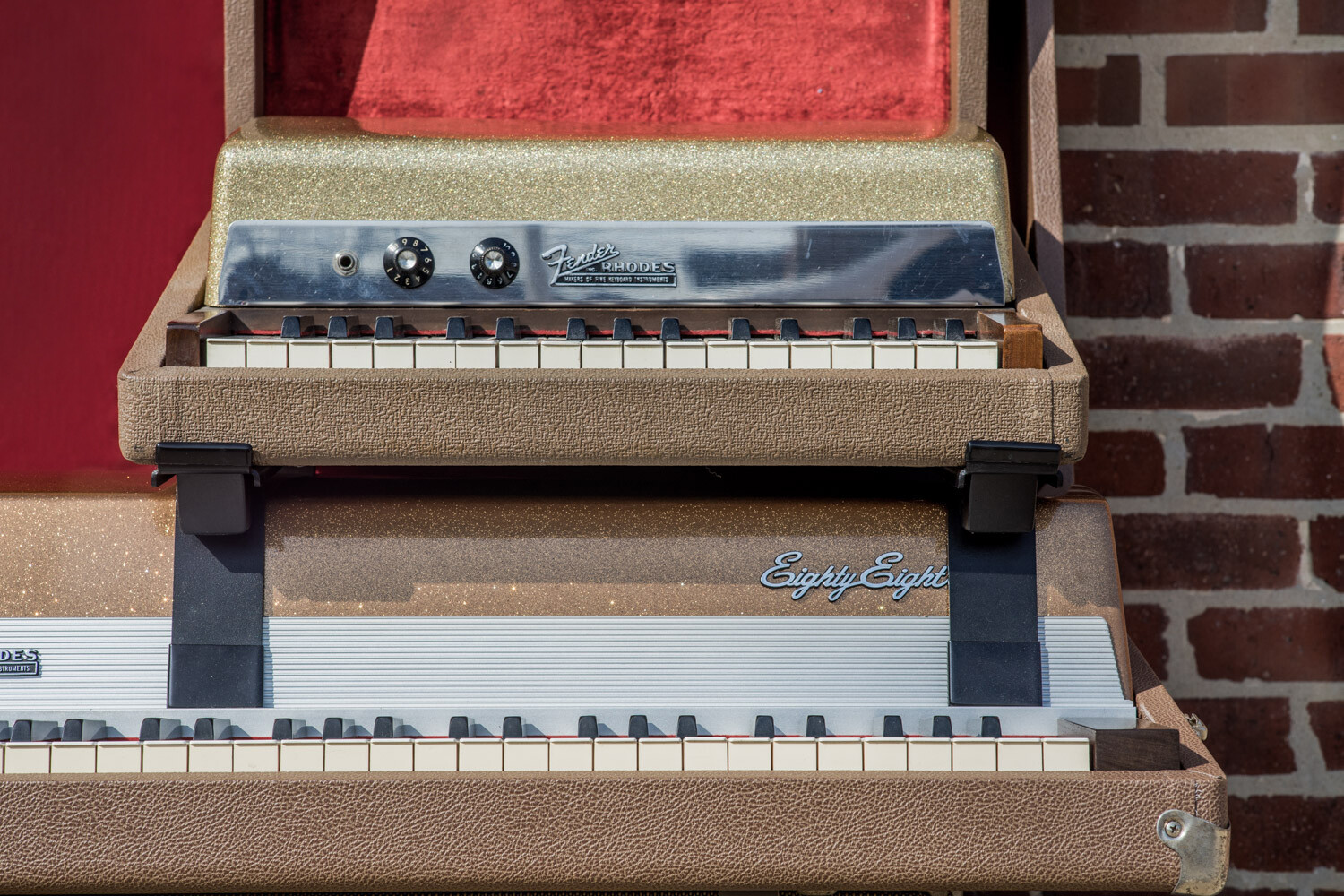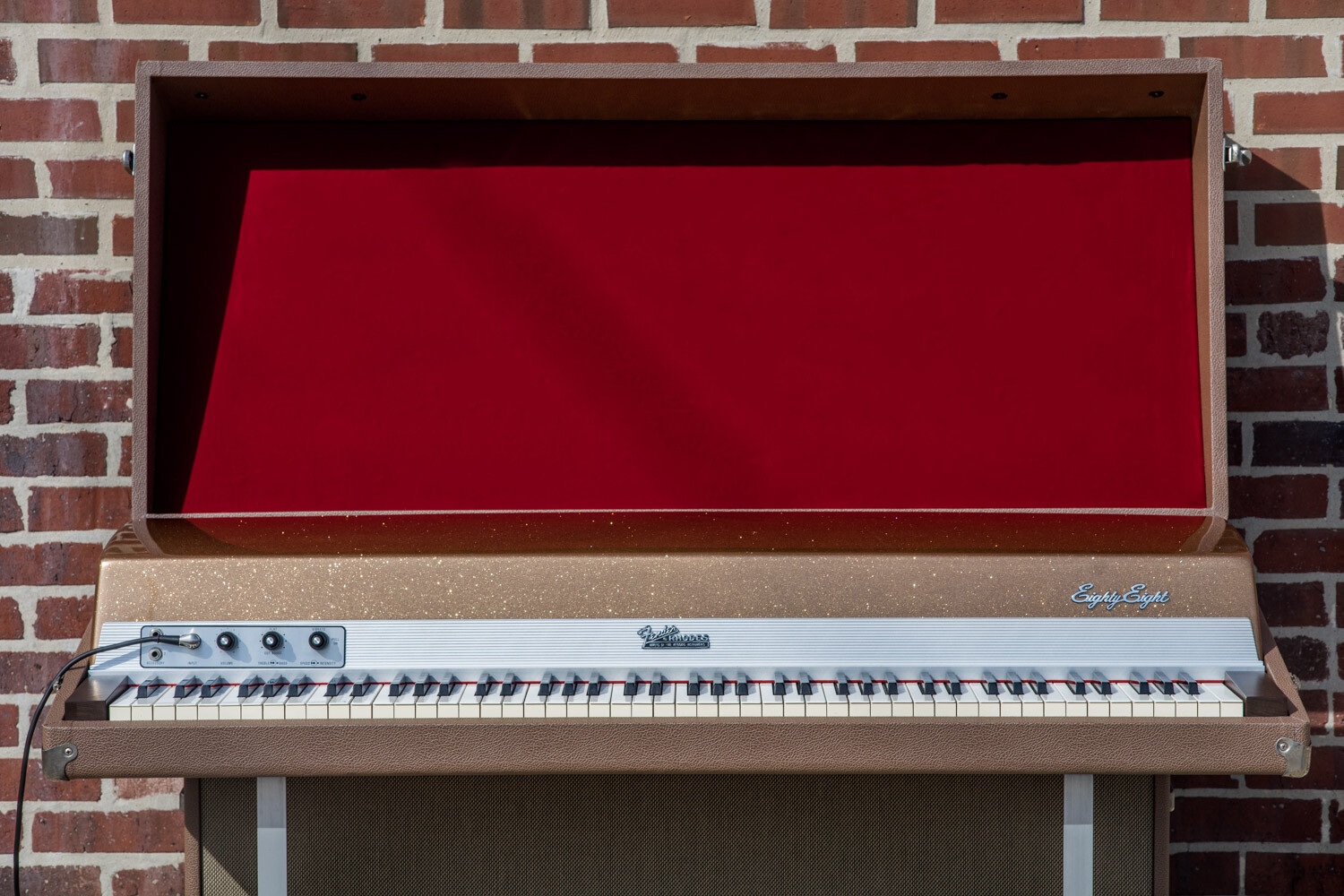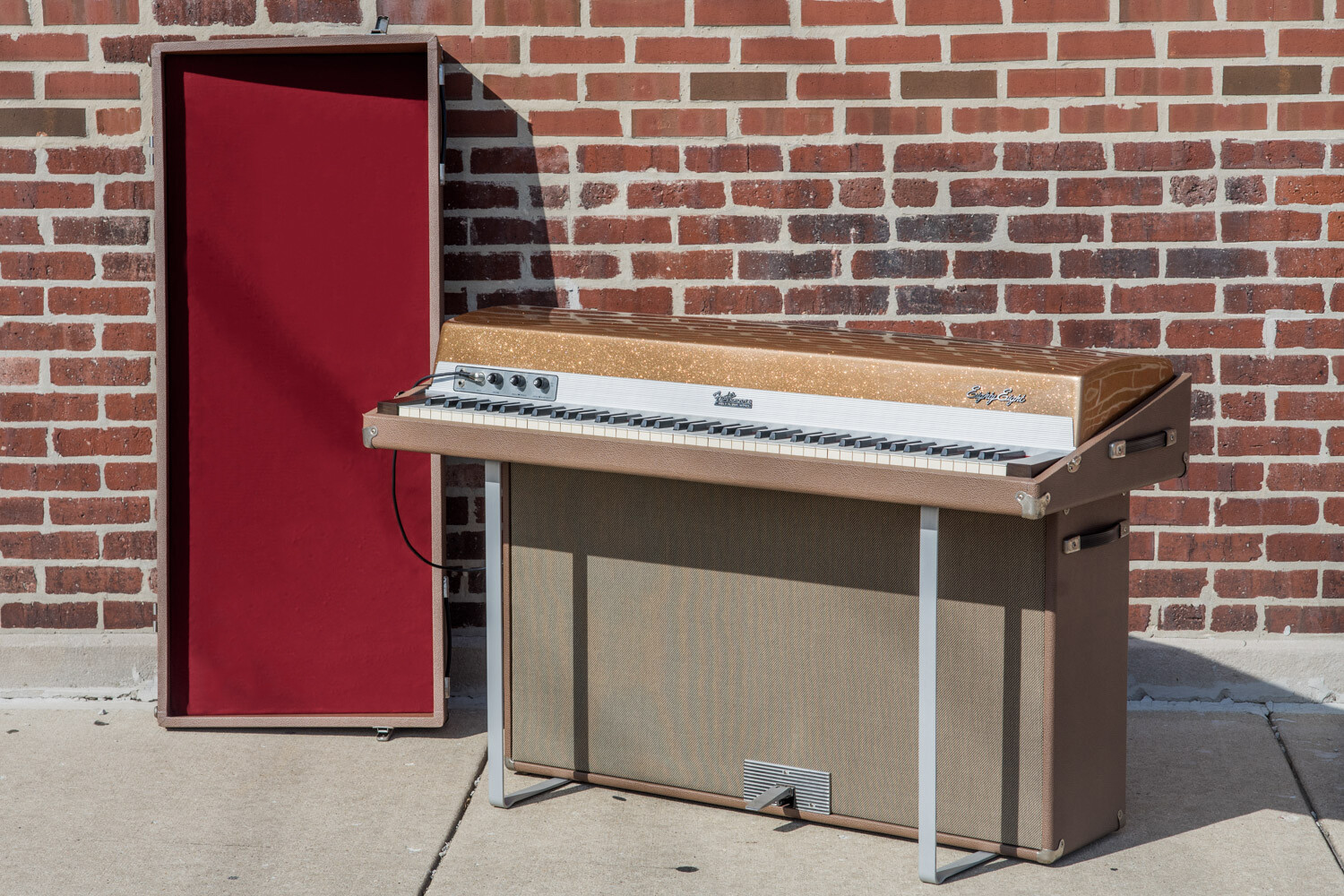 We're sure this isn't the last time these colors will be coming out of our Custom Shop. If you are interested in refinishing your Rhodes in a similar fashion, contact info@chicagoelectricpiano.com and we would be glad to bring your vision to life!