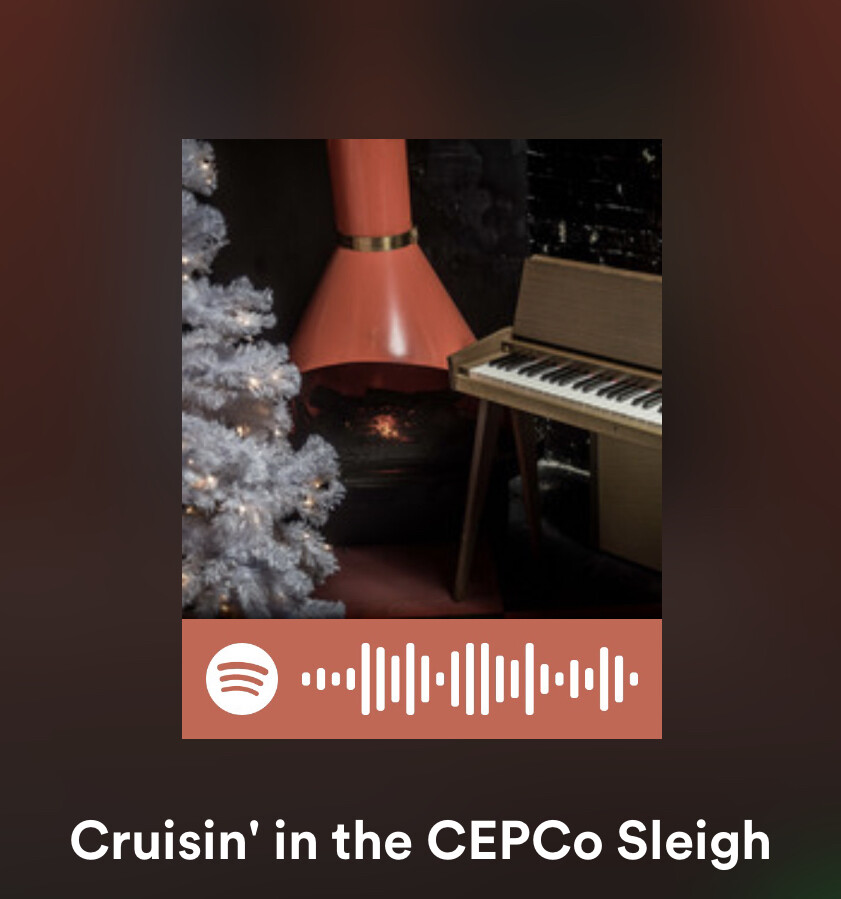 Are you completely sick of "All I want for Chrismas (is you)"? Do you hollar at the very mention of "Frosty The Snowman"? Well, you're in luck. —The CEPCo sleigh is about to leave the station, and there's a seat with your name on it!
Currently clocking in at just over 4 hours, 'Cruisin in the CEPCo Sleigh' is our holiday playlist designed to dip your ears in holiday chocolate without pulling any of the usual stops. As an avid lover of holiday music myself, I've spent years passively cataloging some unsung holiday cuts. Now this library is available to you, at no charge,  in one convenient spotify playlist. You'll find Les Paulesque multi guitar tunes from Chicago's own Joel Patterson. You'll thrill at the "Stoned Soul Picnic" rip off "Stoned Soul Christmas" by the Dap-King's Binky Griptite. You'll find your boots scooting across the floor when James Brown's "Soulful Christmas" comes on your stereo. 
Naturally, we've searched for electric piano heavy holiday jams where possible. The Rhodes Kids' "Winter Wonderland" is a gem of a clavinet groove, and is guaranteed to send your heart straight to the north pole. However, the holidays are all about love, whether or not an electric piano is involved. We hope to spread that love to your household this season.
Happy Holidays, whichever you celebrate, from everyone at CEPCo, we hope this playlist brings you cheer and that your holidays are healthy, merry, and bright.