If you live in Chicago, then you already know that it's hard to escape the sound of the jets screaming by overheard in formation for the Chicago Air and Water Show that is going on this weekend. But did you know that cousins of these giant metal birds gave birth to the very first Rhodes pianos?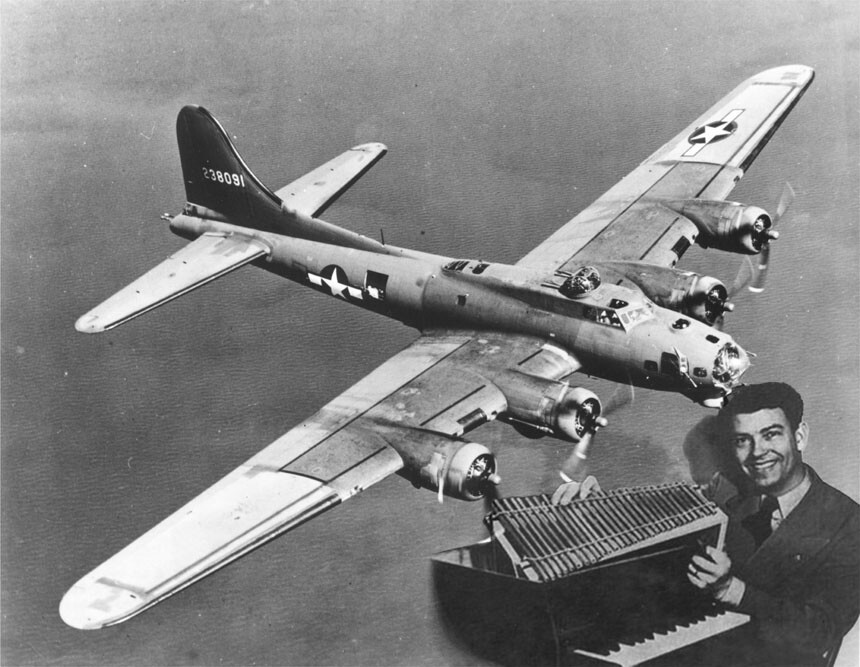 During WWII, Harold Rhodes developed his first piano which was designed to be assembled and played by soldiers on their hospital beds. The acoustic 29 note design incorporated the tubing of B-17 "Flying Fortress" Bombers which were struck by a simplified version of a piano's action. Thousands were produced and Rhodes was awarded the Medal of Honor by the U.S. government for the pianos' therapeutic benefits to the soldiers.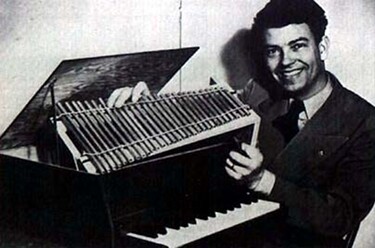 Following WWII, Rhodes updated the design to the 38 note Pre-Piano introduced in 1946 at National Association of Music Merchants (NAMM). The Pre-Piano's design had tines amplified through a 6″ speaker which replaced the acoustic tubes used in the WWII era of production. Later, the tine's design was updated with a tone bar which gave birth to the 60's model Rhodes and continued through later years with various additional improvements.