UPDATE 2019: Our friends at reverb.com recently published an in depth and exhaustive article about legendary Rhodes tech Buz Watson which can be read here.
Who is Buz Watson?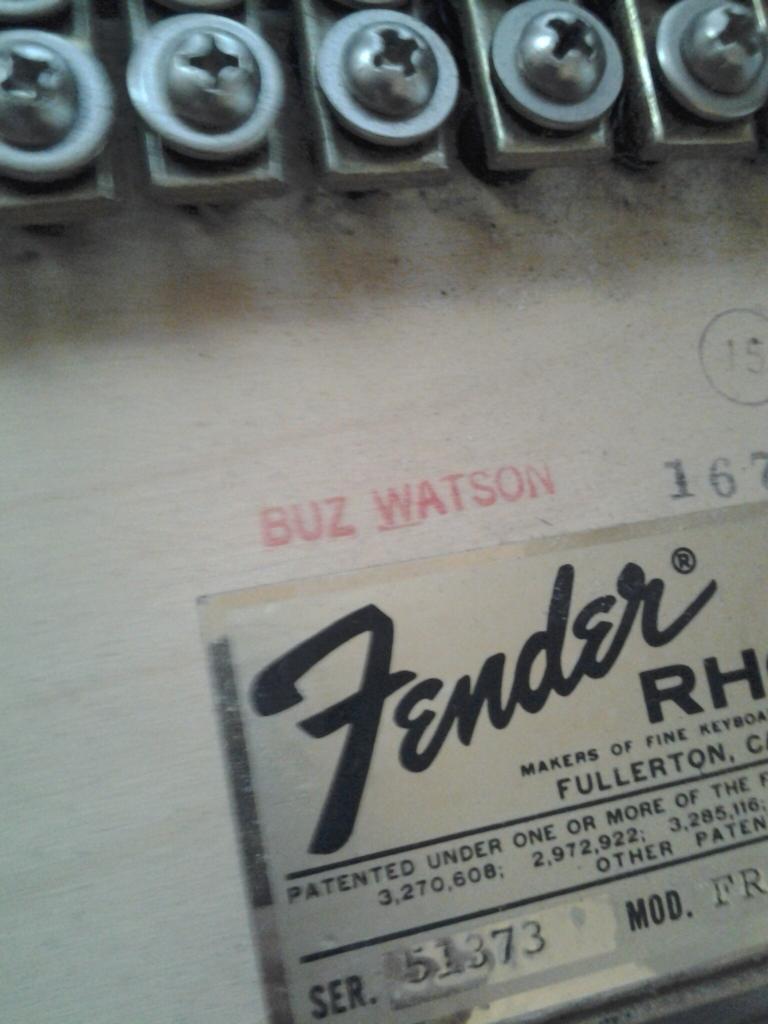 If you're the proud owner of a '71 or '72 Fender Rhodes you may have noticed that your Rhodes' Harp Bracket is stamped with the name Buz Watson. But who is Buz Watson? And why is his name one of the few things that was stamped inside your Rhodes?
It turns out that this story of Buz Watson is somewhat unclear. He is a bit of a legend within Fender Rhodes history. There is little known about him and if anyone has any more information please share it with us via email, facebook, or in the comments section below.
Here's the short list of the little that we know, which raises more questions than answers…
1) That he was a tech at the Fender Rhodes factory in Fullerton, California.
2) He suddenly left the company to provide Rhodes services and custom modifications that were offered out of his apartment after his innovations were not implemented by the company. And even knowing this, what modifications and for how long?
3) Four of our top ten Rhodes to ever pass through CEPCo have been Buz Watson stamped Rhodes from 1972–and the rest of the top ten is randomly distributed between different models and years of production. But why do they play so much better than other Rhodes?
 –And that is all.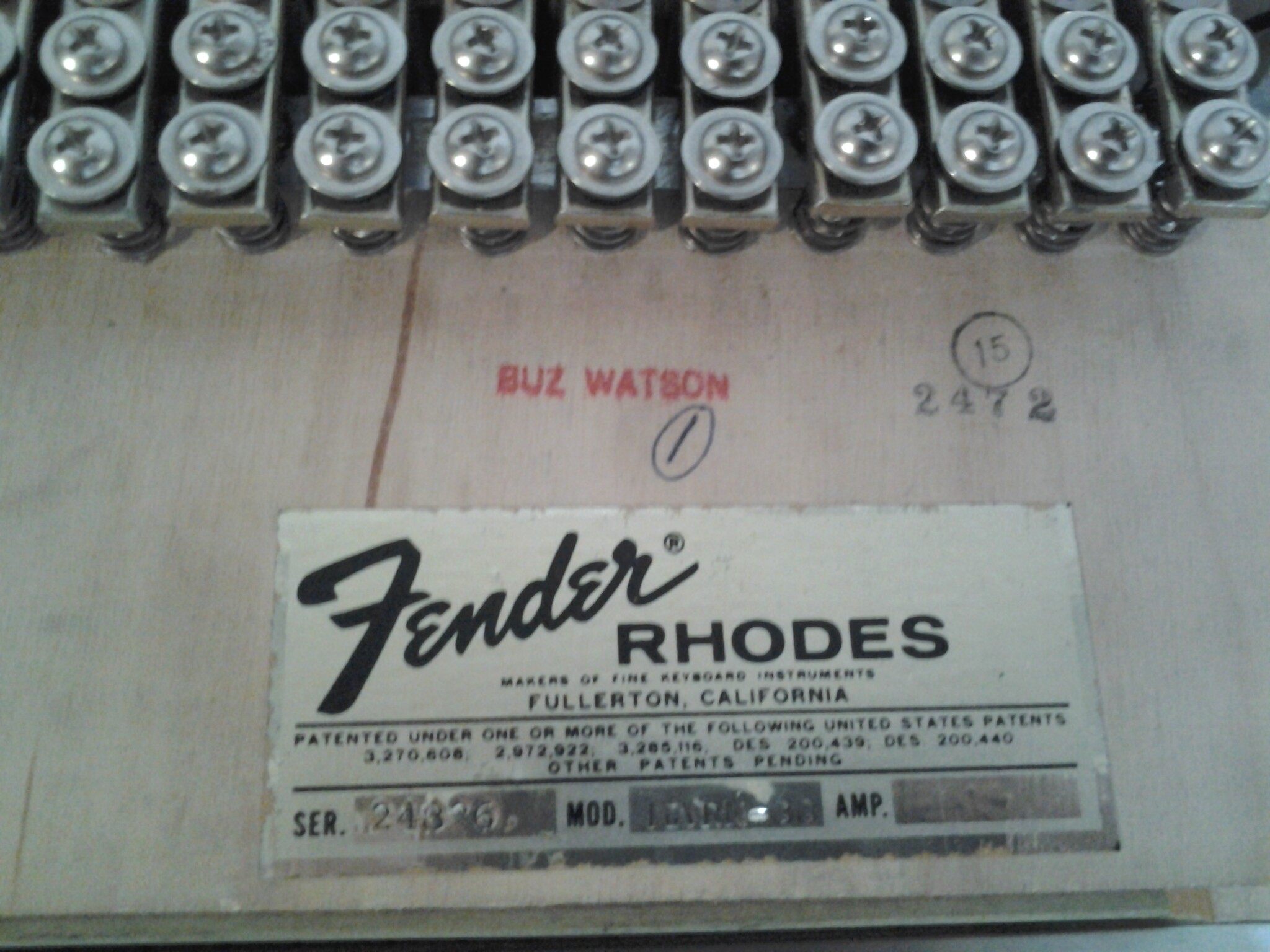 …Which leaves us to ask the question: Who is Buz Watson?