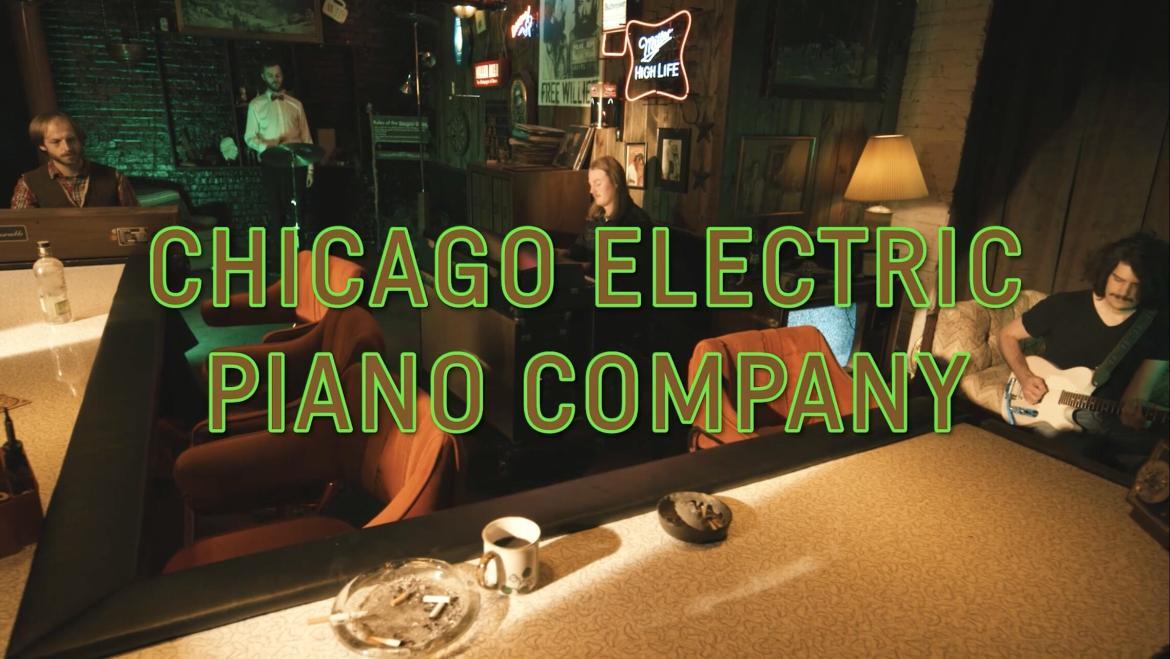 Join us as we dive into the Lynchian world of Twin Peaks, CEPCo style.
Garrett "Killer Bob" Spoelhoef – 1977 Rhodes suitcase
Keegan "Krazy" Meuris – ARP Solina String Ensemble and Freeman string symphonizer
Mike "Hurley" Novak – baritone guitar
Matt "the Giant" Blocher – cymbal
and introducing Max Brink as the Log Lady.
Video shot and edited by Max Moore
Audio recording and mix by Mike Novak Directed by David Lynch
Filmed and recorded on-site in the Rumpus Room at Treehouse Studio.