Here is one of the most ambitious –and definitely the nerdiest– custom restorations that we have ever attempted: A custom 54 key Mark I with all period-correct Fender Rhodes era components.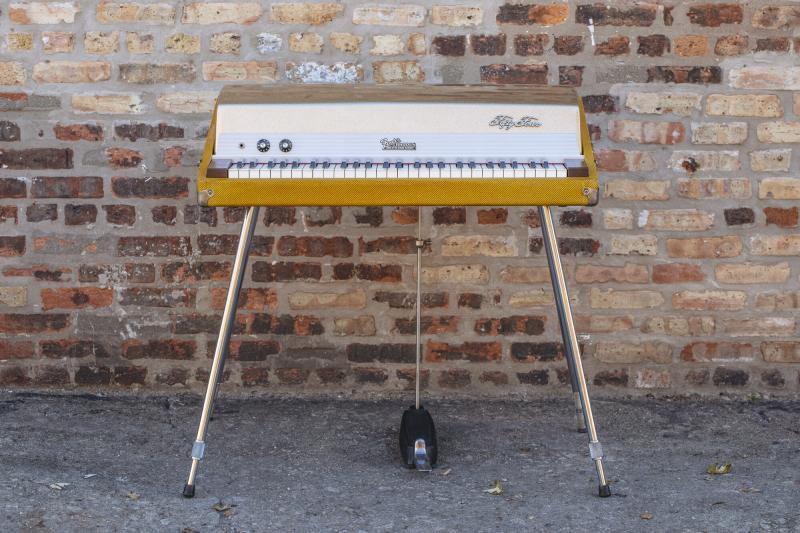 And why not give it a little extra flare with some tweed and a gold sparkletop??? Maybe accent it with some walnut end blocks and western tolex lining the case???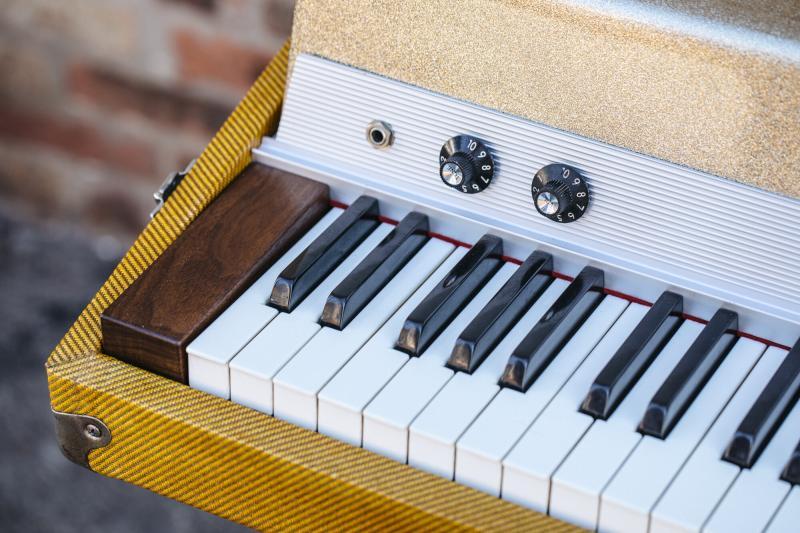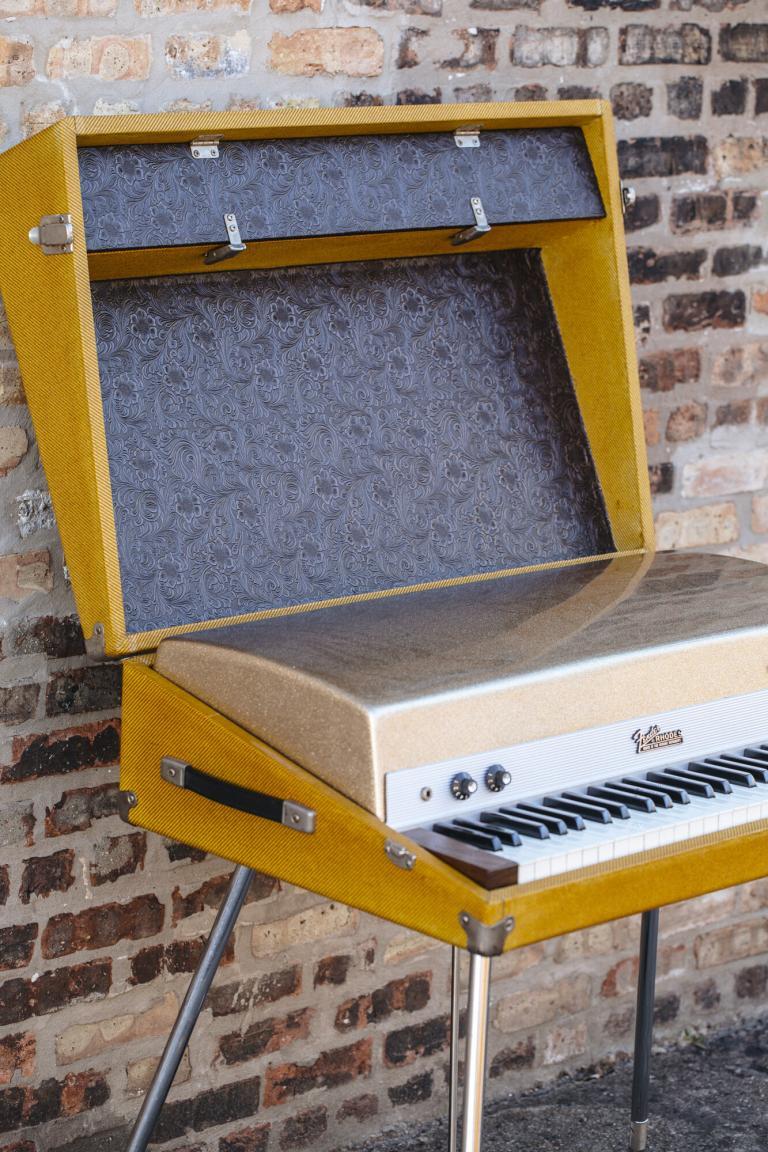 The 54 key Rhodes was originally only offered during the Mark II Rhodes era circa 1980-1983. It's key set was the mid range of the Rhodes with a few less bass and treble notes from the 73/88 key models. It's size makes it great for gigging musicians and can fairly easily be lifted by a single person (though it is still not preferable to carry it alone for long distances).
Our goal was not only to get the aesthetic look of the rounded lid, but also to capture its signature tone. For this we sourced parts hand selected from our inventory from the early Mark I production period. Wooden supports and hammer rails were sourced from an early Stage piano. Tines were sourced from the late Torrington period. Pickups were sourced from circa 1974, and wired in series/parallel (unlike the series wiring of the 80's era 54). Most importantly we hand selected vintage cube hammer tips from our inventory. In the end, the case, keys, and the harp frame were the only 1980's parts used. Everything else was purely Mark I.
The end result was a wonderfully warm tone with the quintessential bark of the early Mark I.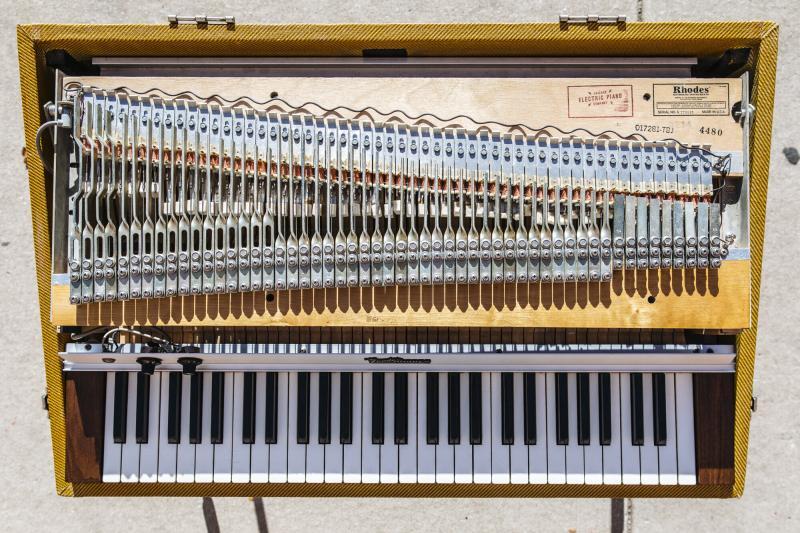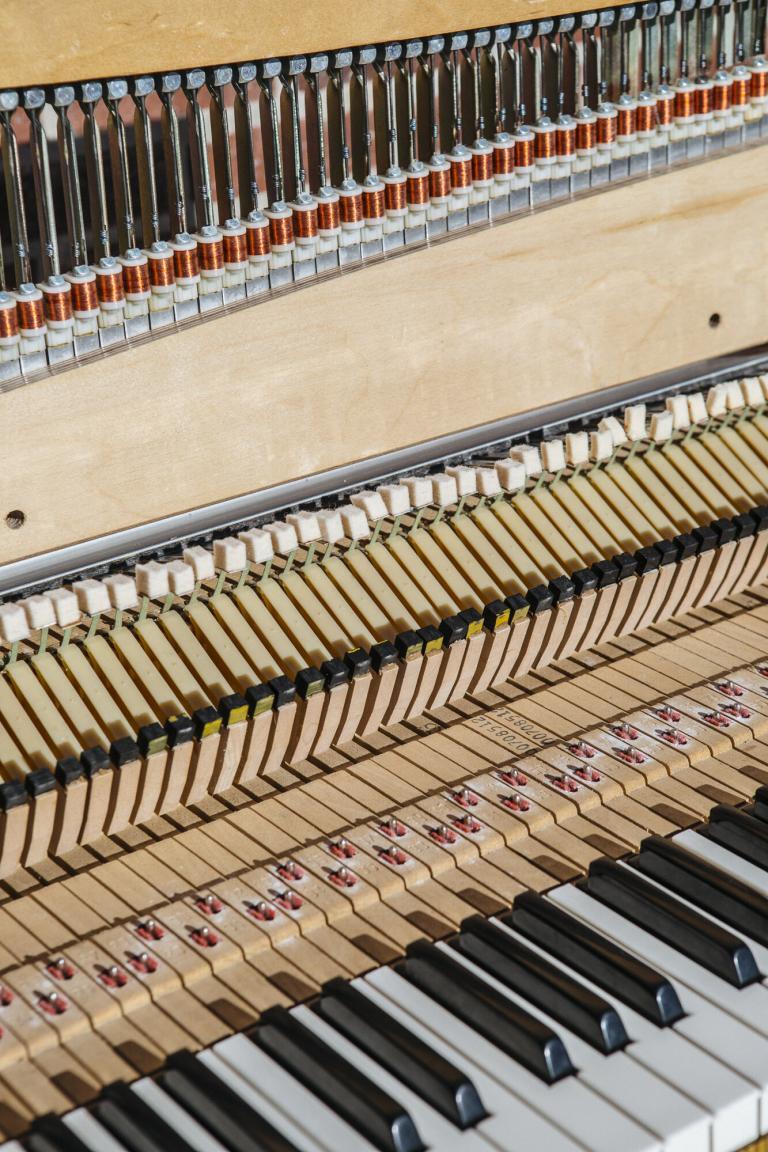 For the custom 54 key lid a Mark I 88 lid was cut, glued, and strongly reinforced before refinishing with automotive grade flake paint for a sparkletop finish. It worked remarkably well and it was impossible to find the seam when completed.
The "Fifty Four" script logo was custom 3D printed. The future is here!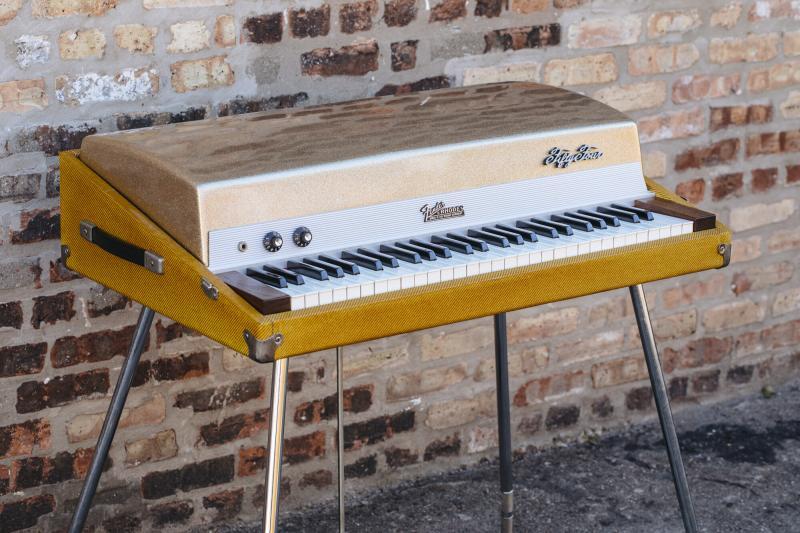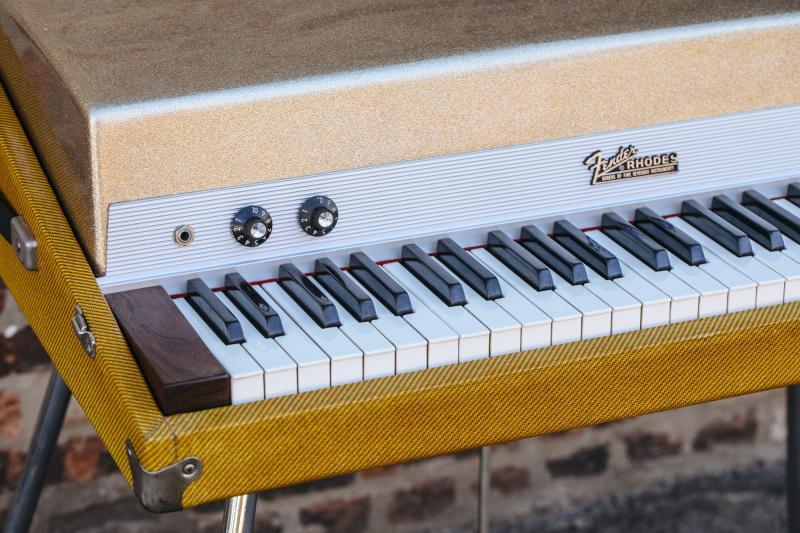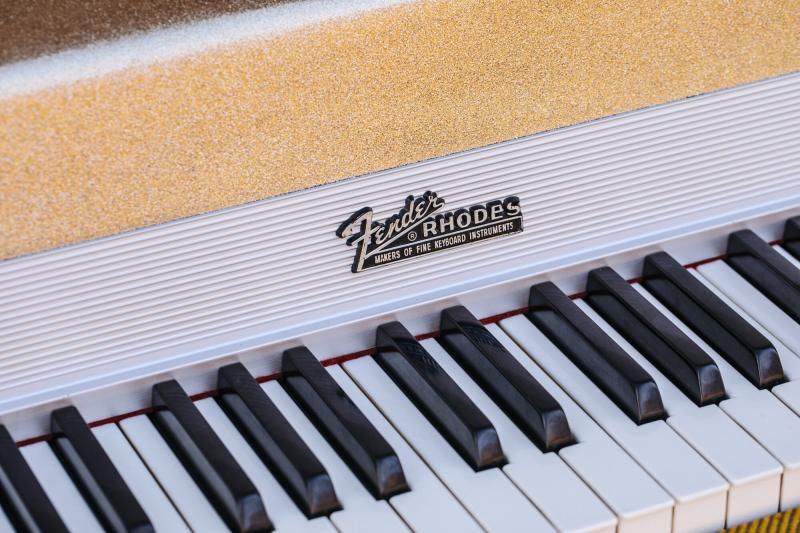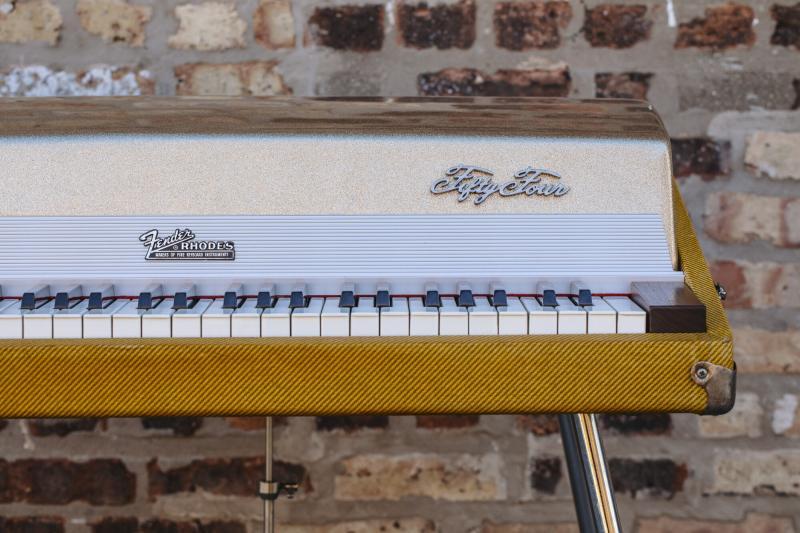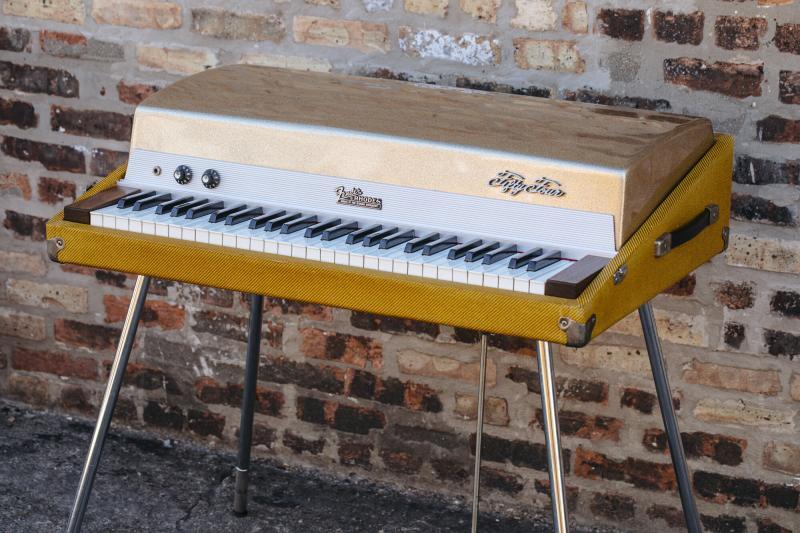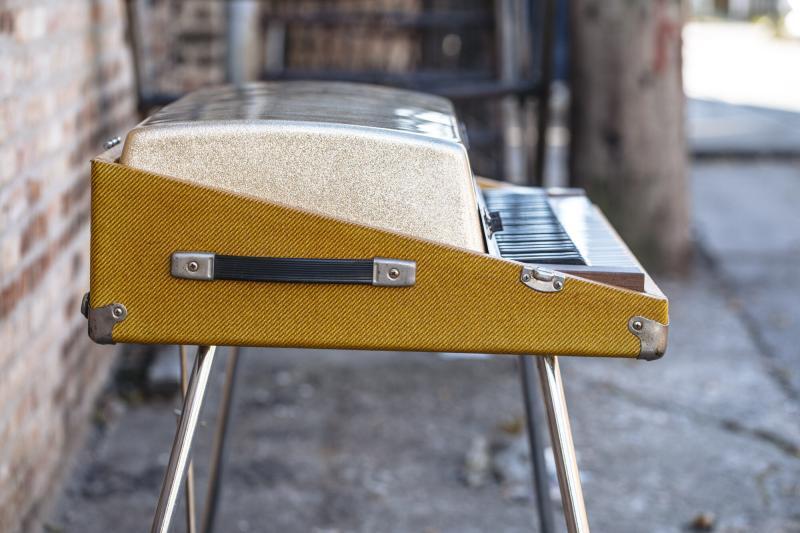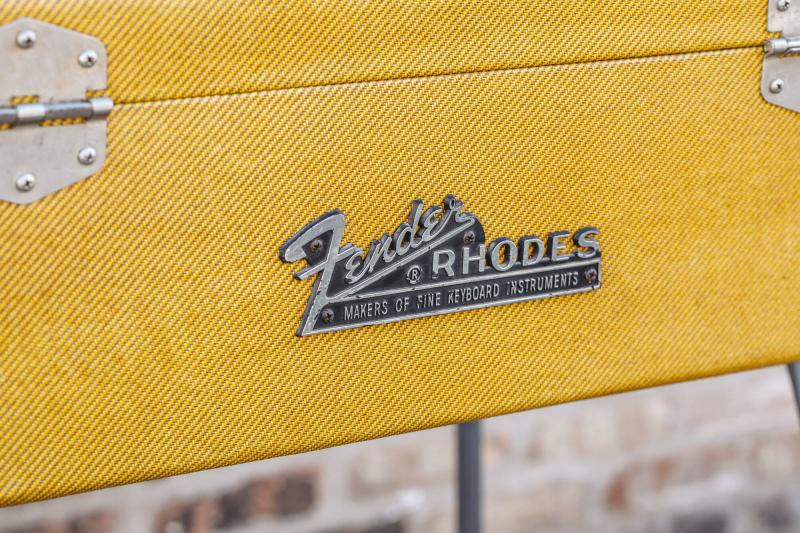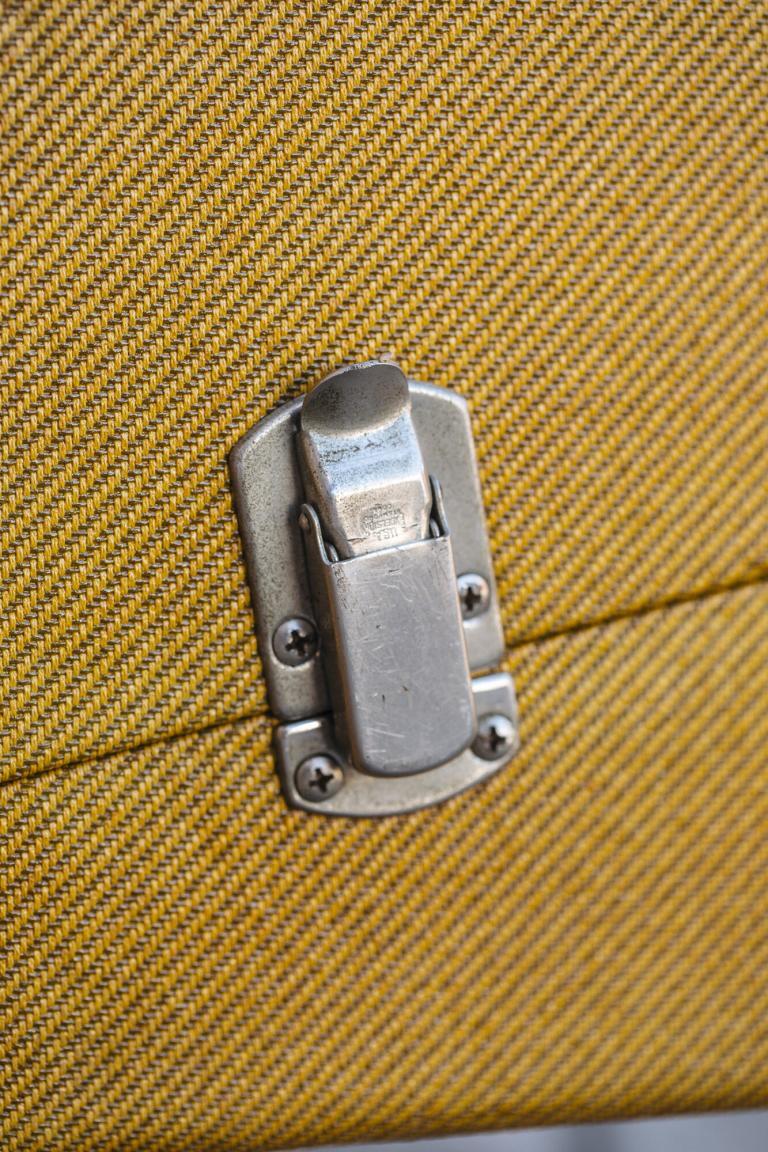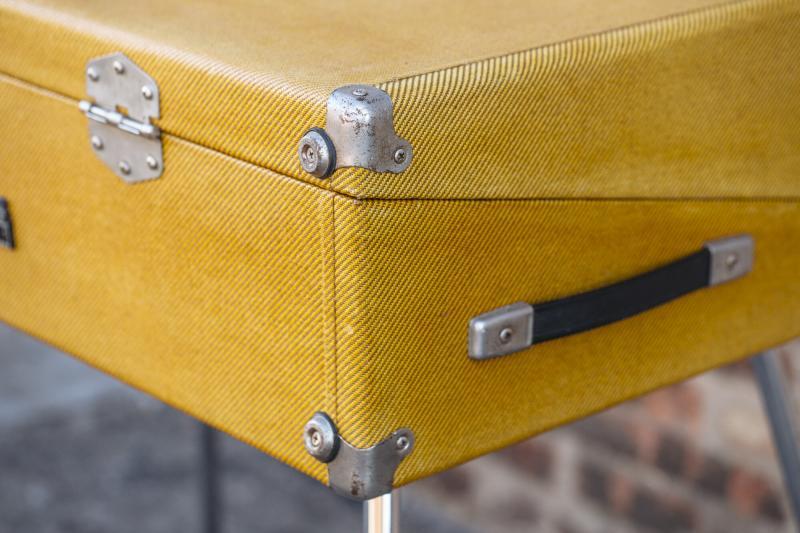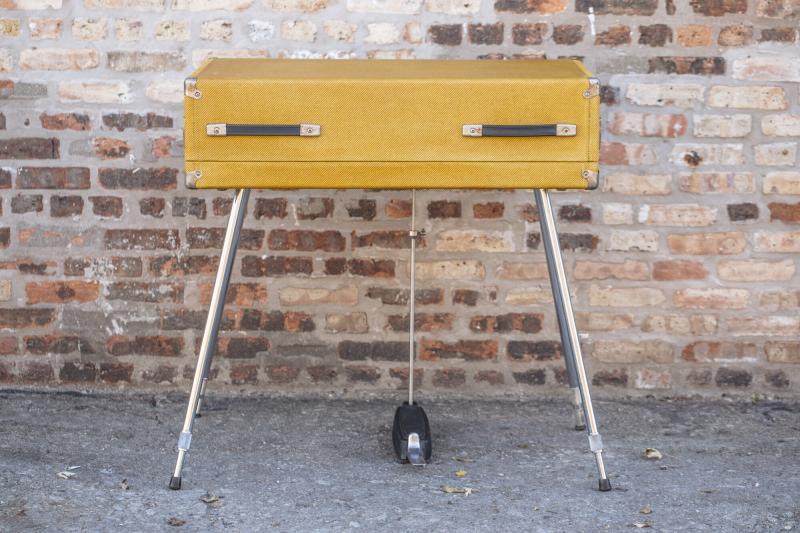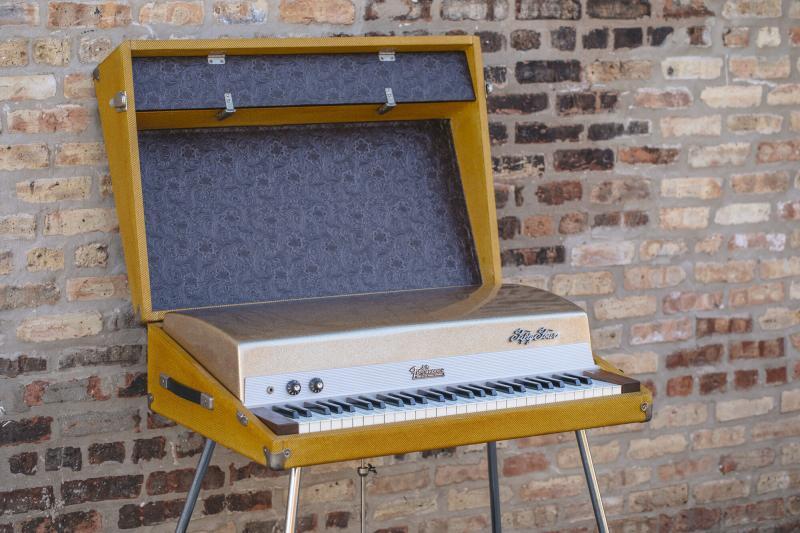 Along with the Custom Rhodes finish, our client requested matching tweed cabinets. Rather than building them ourselves we sourced them from Mojotone.com and finished them to match. It's a great looking set!