Things are beginning to settle from our move over to the Treehouse Records building on Cicero Avenue. Here's a look at one of our most recent customizations heading out to the west coast:
Some of you may recall our custom "Lunar Rhodes" from a few years ago, mimicking the stylings of the Moog Lunar series aesthetics. We're calling this one the "Lunar Dark Star:"
This 1973 Fender Rhodes Suitcase was finished with Ivory tolex, same as the Lunar Rhodes but inverted with black stained Walnut Cheek Blocks and a custom black sparkletop. In order to get the best lighting possible for the metal flakes in the lid we had to get this beauty into the sunshine out behind the workshop!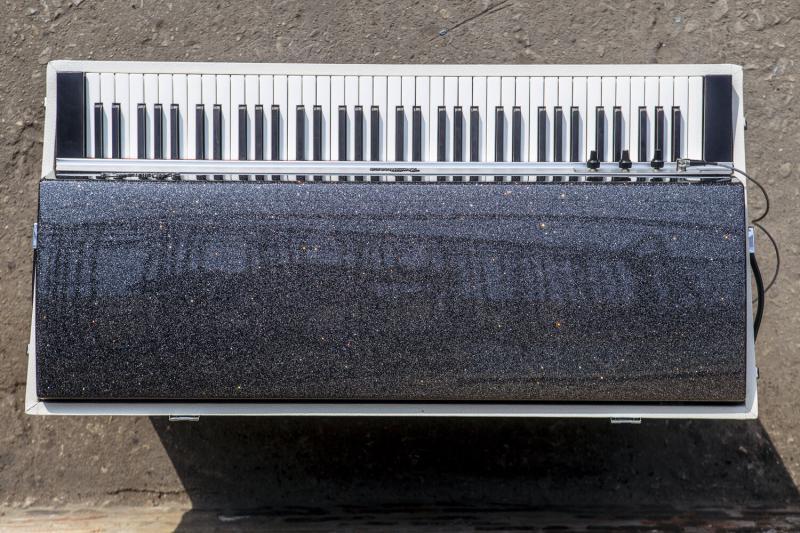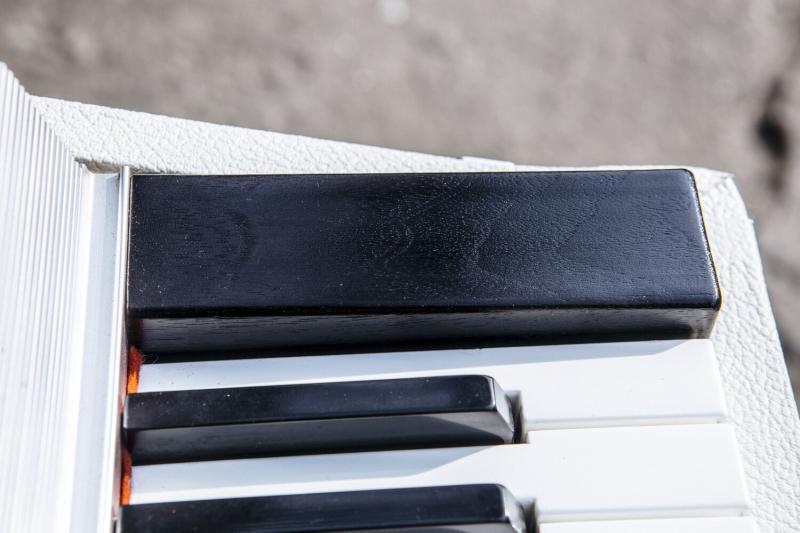 Stay tuned! –More Custom Rhodes posts coming soon!