Here is a glimpse of the latest Custom Shop Rhodes from The Chicago Electric Piano Company: Did we finally go over the top with this one?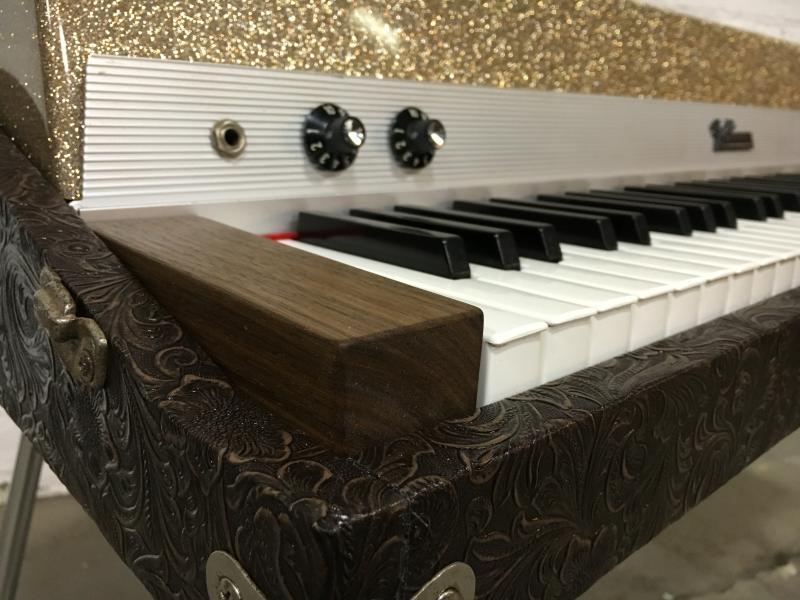 This one will certainly turn some heads! We dubbed this finish with the nickname "Champagne Cowboy" because of it's champagne sparkle top and brown western tolex. On top of that we outfitted the piano with walnut cheek blocks.
This Fender Rhodes is from 1973, right in the heart of the early Fender Rhodes production period. We restored the piano with our "Rebirth" level of restoration services, virtually rebuilding the piano from scratch. Throughout the process we leveled the key bed and set the proper black key height, replaced all action felts and aging rubber components such as the grommets and hammer tips. Our goal was to keep the sound of the Rhodes as true to the sound of the 1973 production period by using only period-correct vintage parts and top quality reproduction parts that bring out the early Rhodes' signature sound.