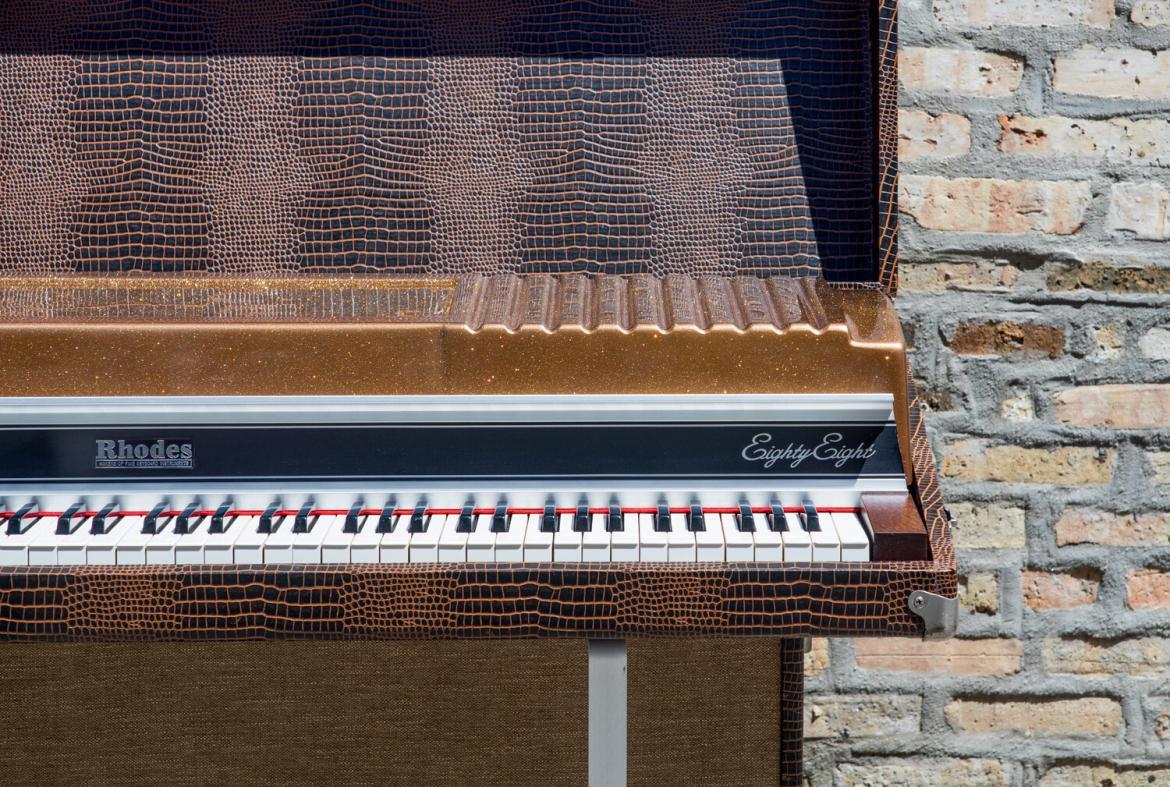 An alligator on the loose in Chicago!
In mid July, someone released a live 5 foot alligator into the lagoons of Chicago's Humboldt Park. Known as "Chance the Snapper", eight days went by before it was successfully trapped and safely removed from the park to a more appropriate habitat. While this Rhodes originally had nothing to do with this incident, we like to think of this Gator Skin finish as our little tribute to the Alligator that dominated local news for a week.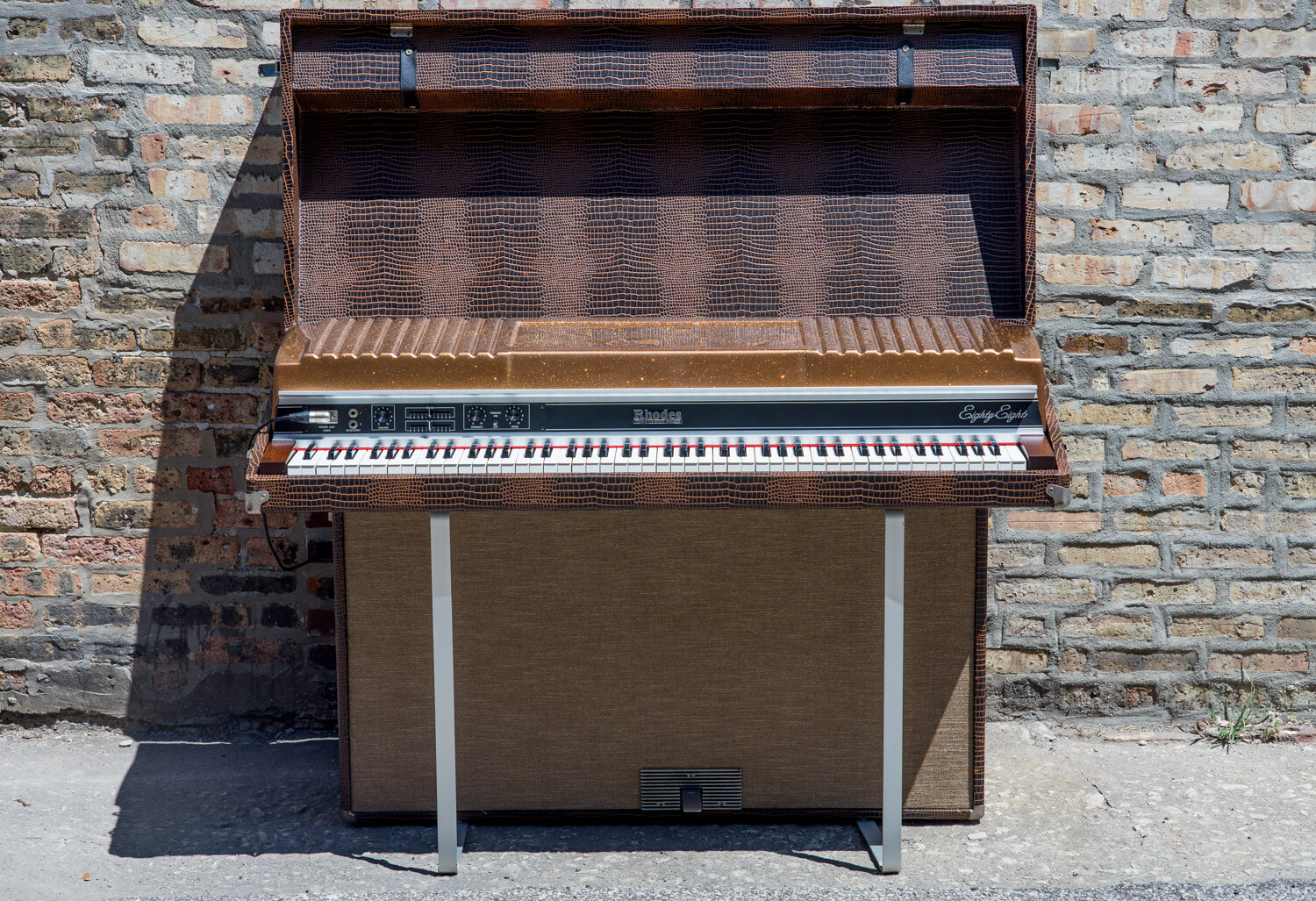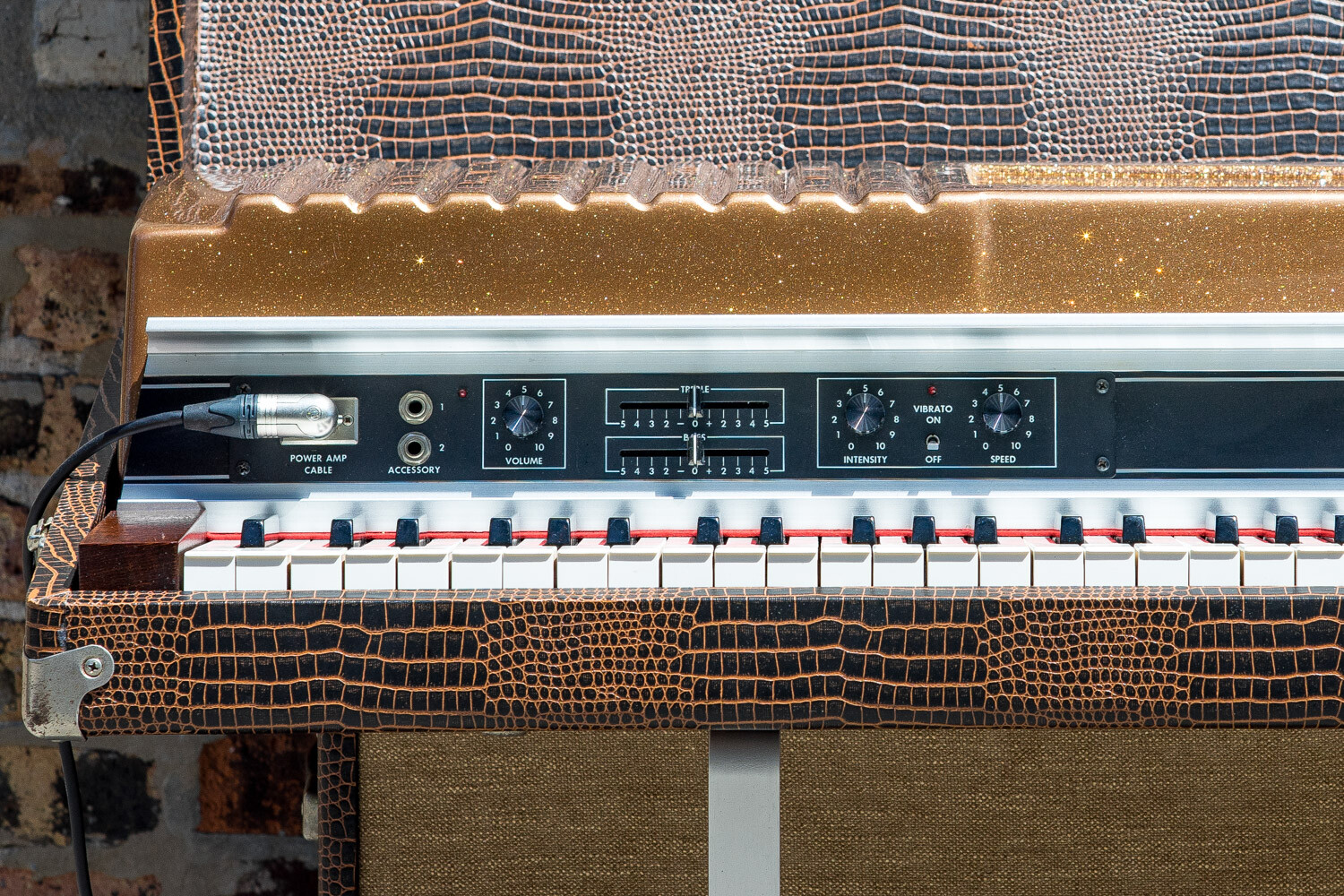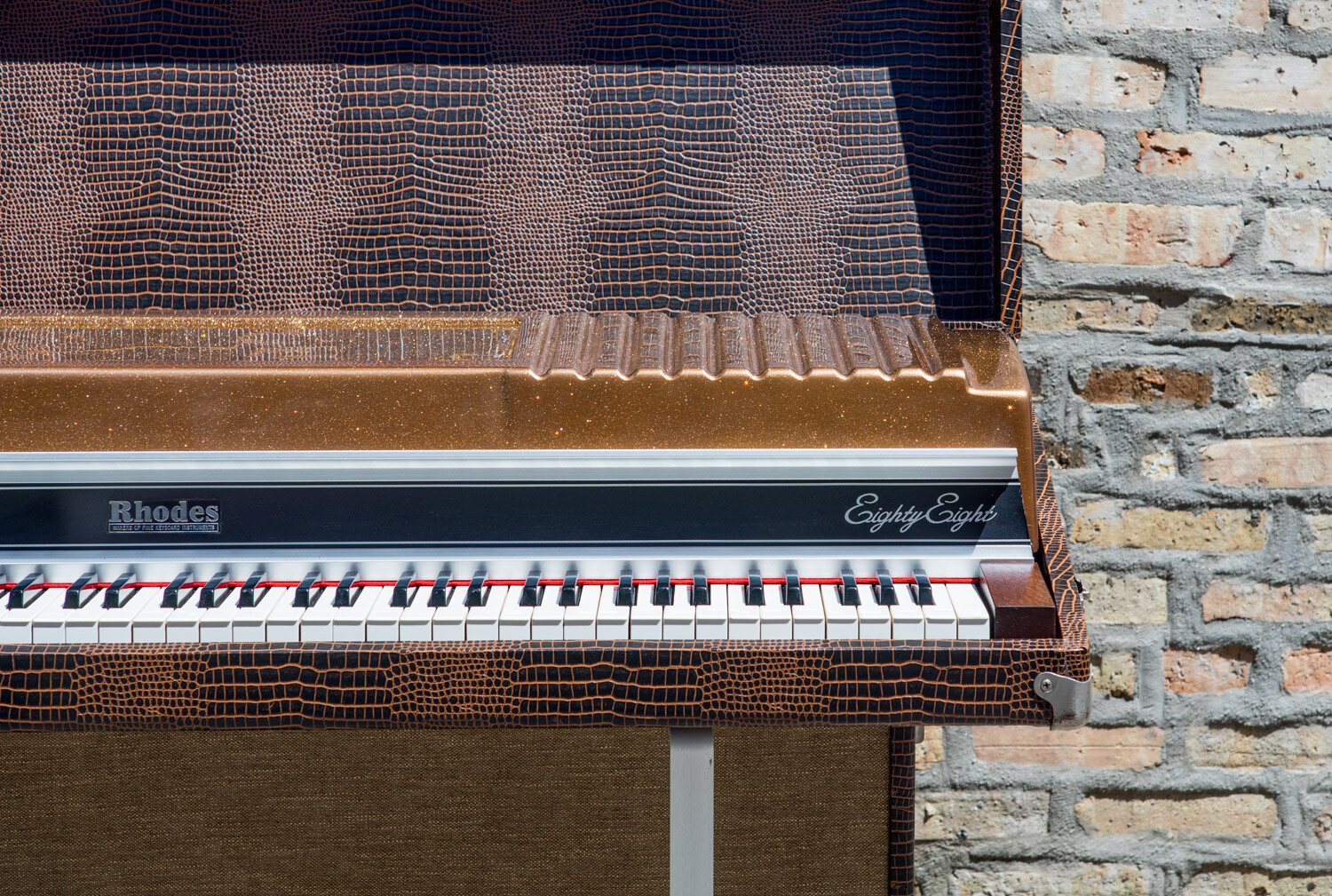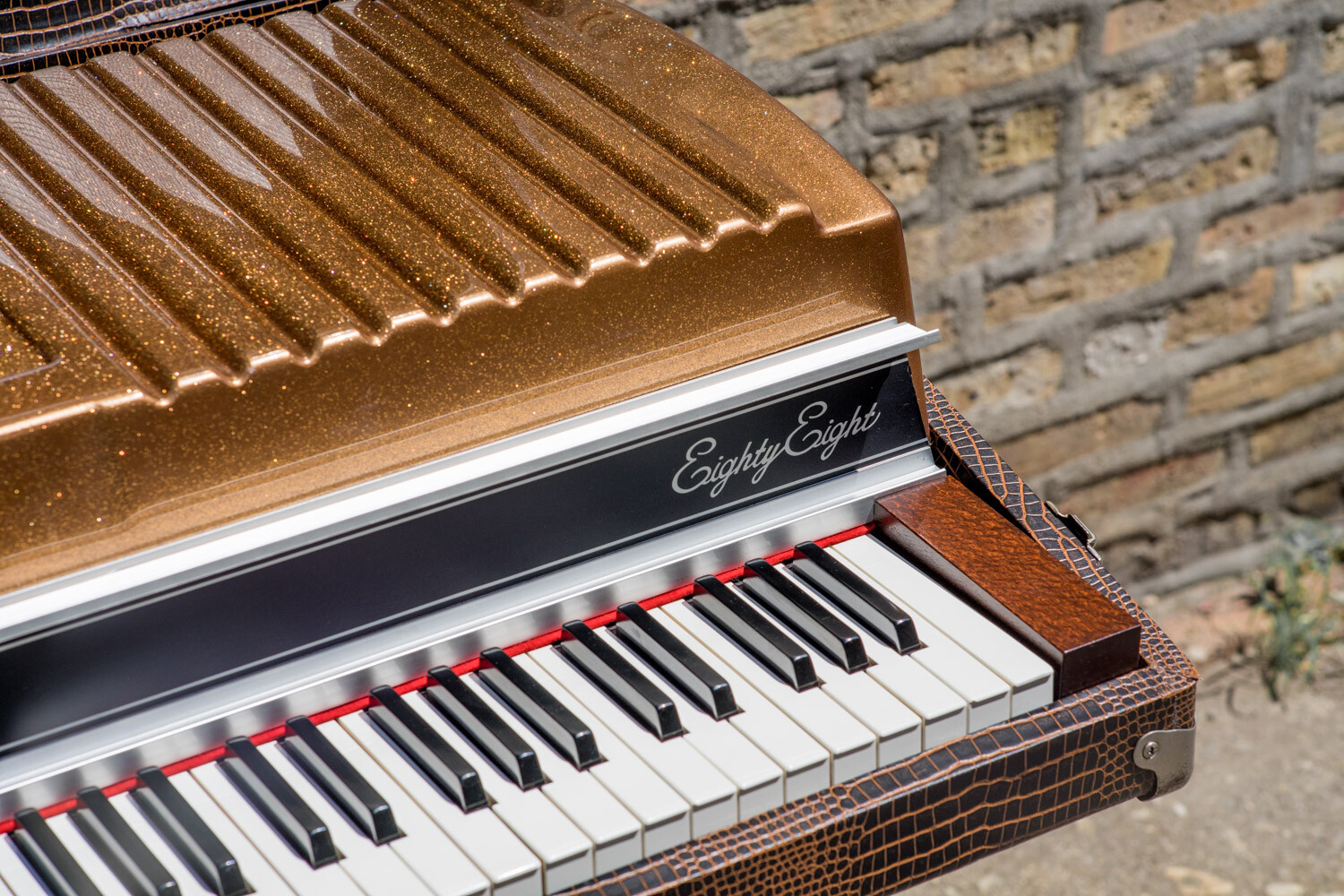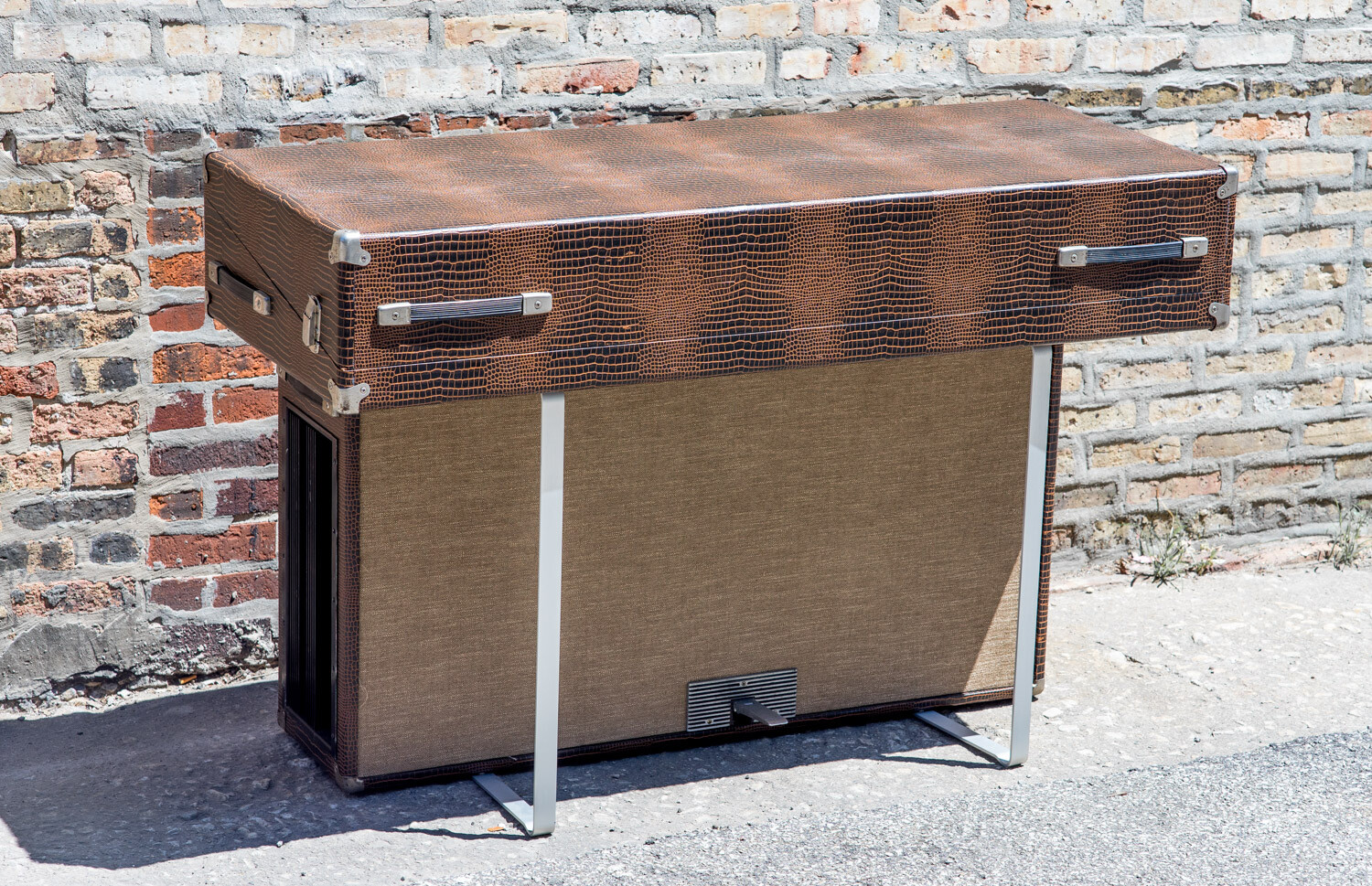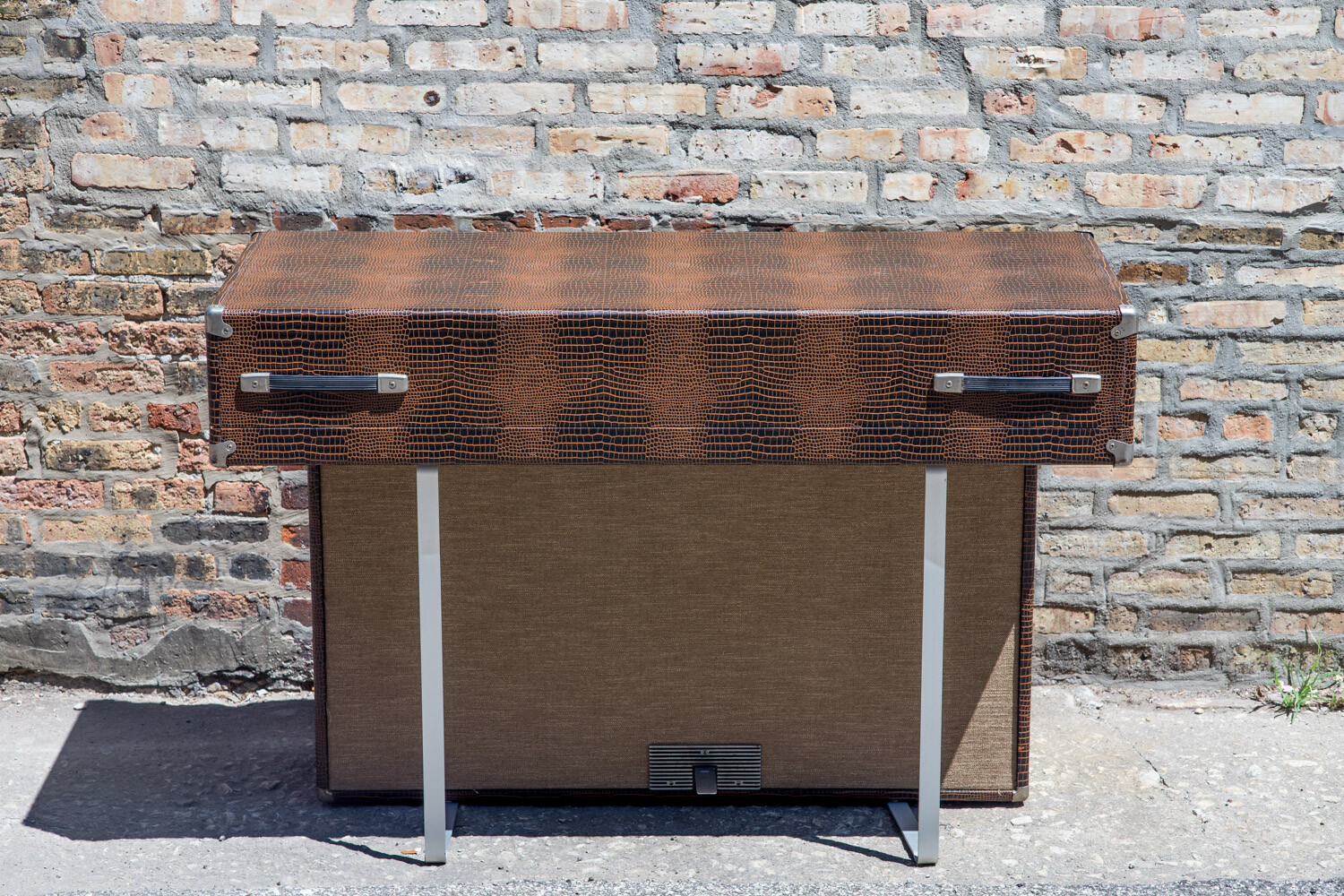 In addition to the gator skin tolex, gold sparkle top and leopard wood cheekblocks, our client also requested new key caps. This is a really nice upgrade on custom pianos as it makes the keybed feel like new.
This is the first time we have attempted a sparkle finish on a Mark II lid, and we couldn't be happier with the results. These lids truly come to life when hit with direct sunlight.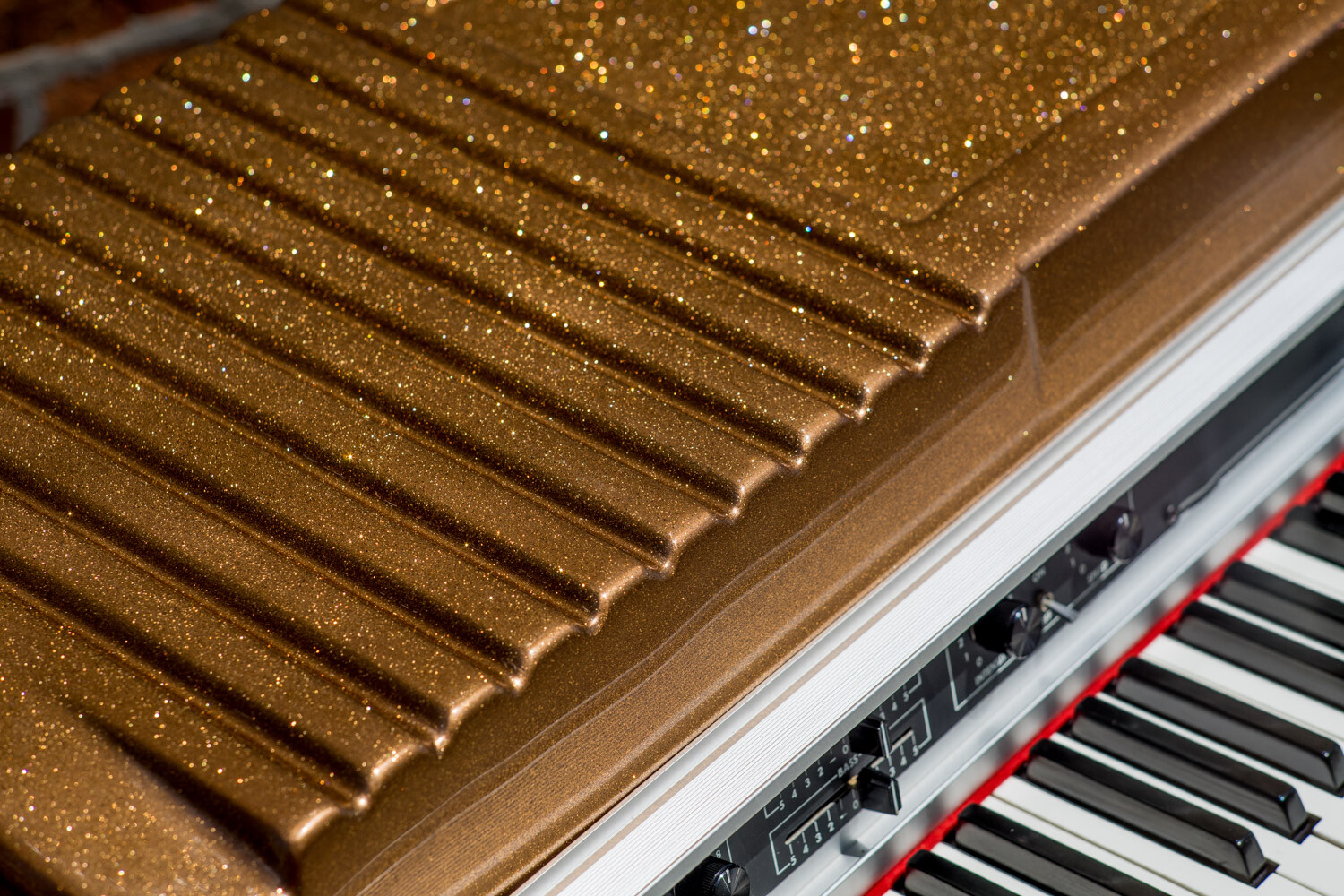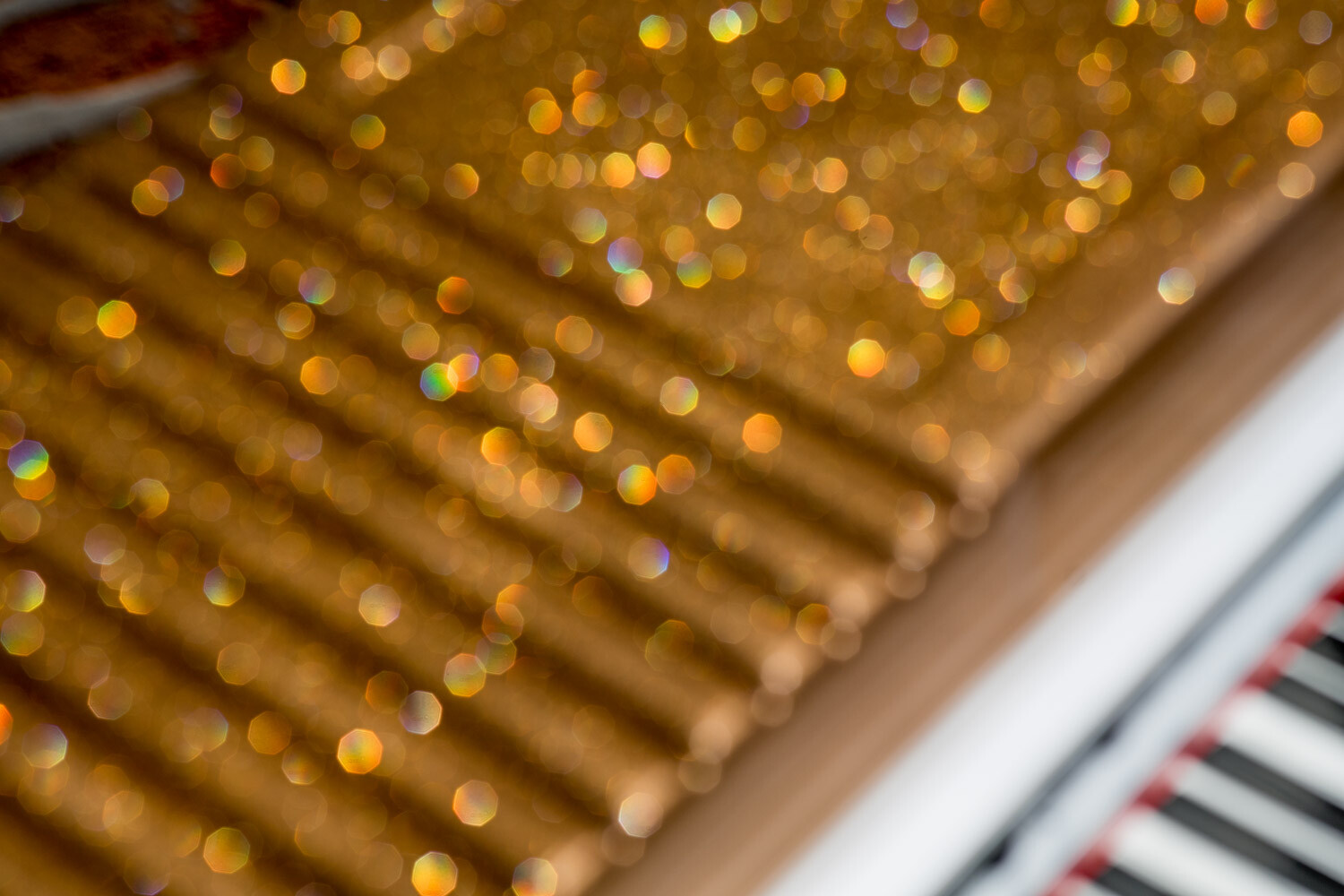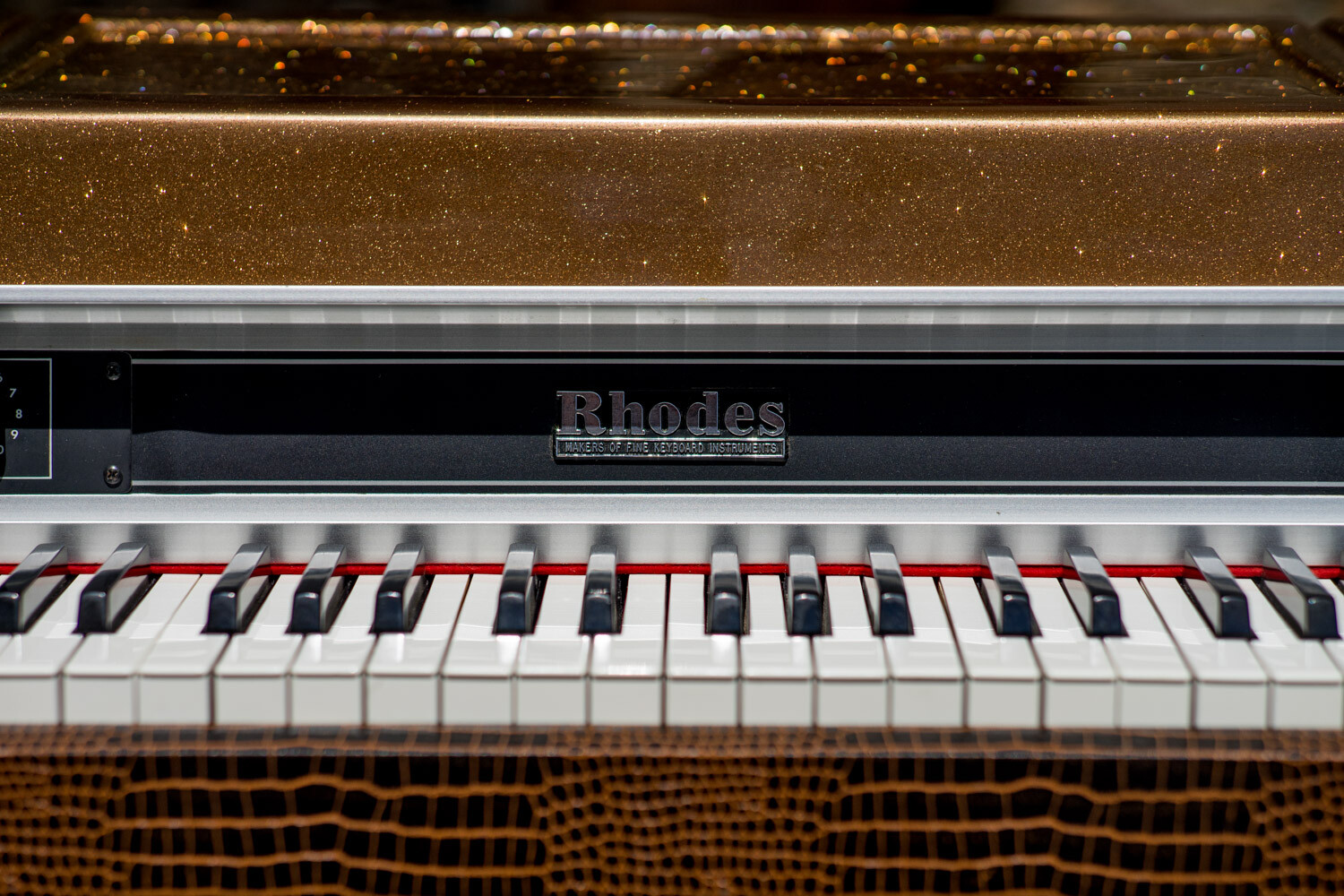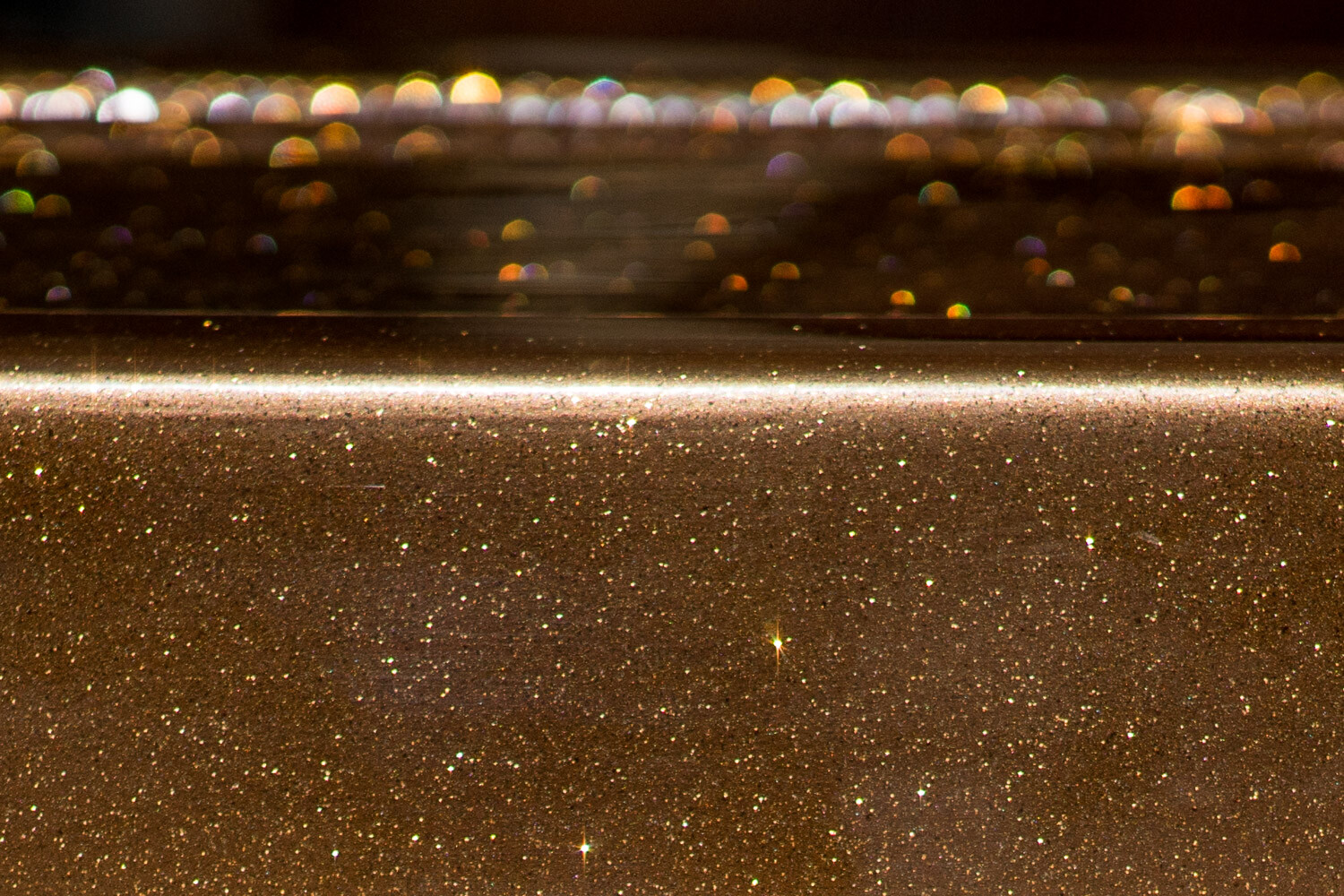 Here at the Chicago Electric Piano custom shop, no job is too far fetched. If you have a vision for a custom piano, please contact us at info@chicagoelectricpiano.com and we will do our best to bring your dream to life!