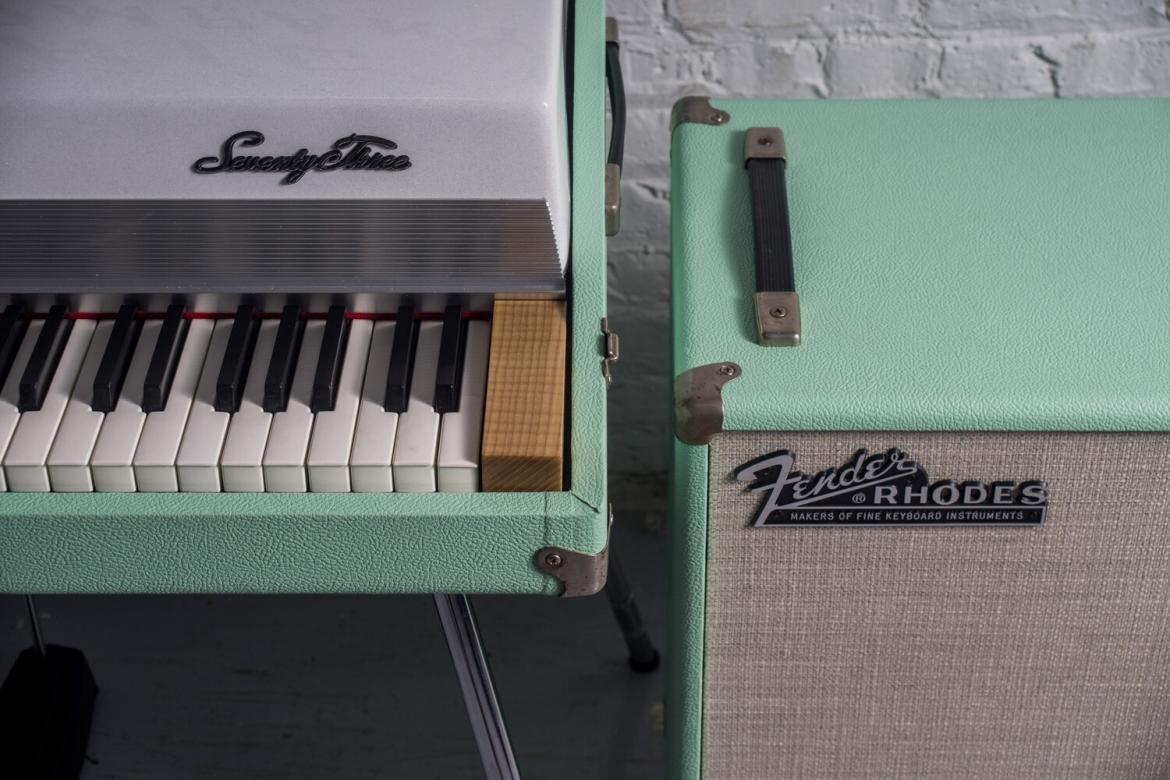 CEPCo catches another gnarly wave! Surf's up!
These Sea Foam Rhodes are some of our favorite custom shop creations from the shop. This one featured an off-white top with a dusting of silver sparkle and flame-figured ash cheek blocks. It is paired with a custom "Stereophonic" amplifier that generates the classic stereo vibrato sound of the Rhodes' Peterson preamplifier.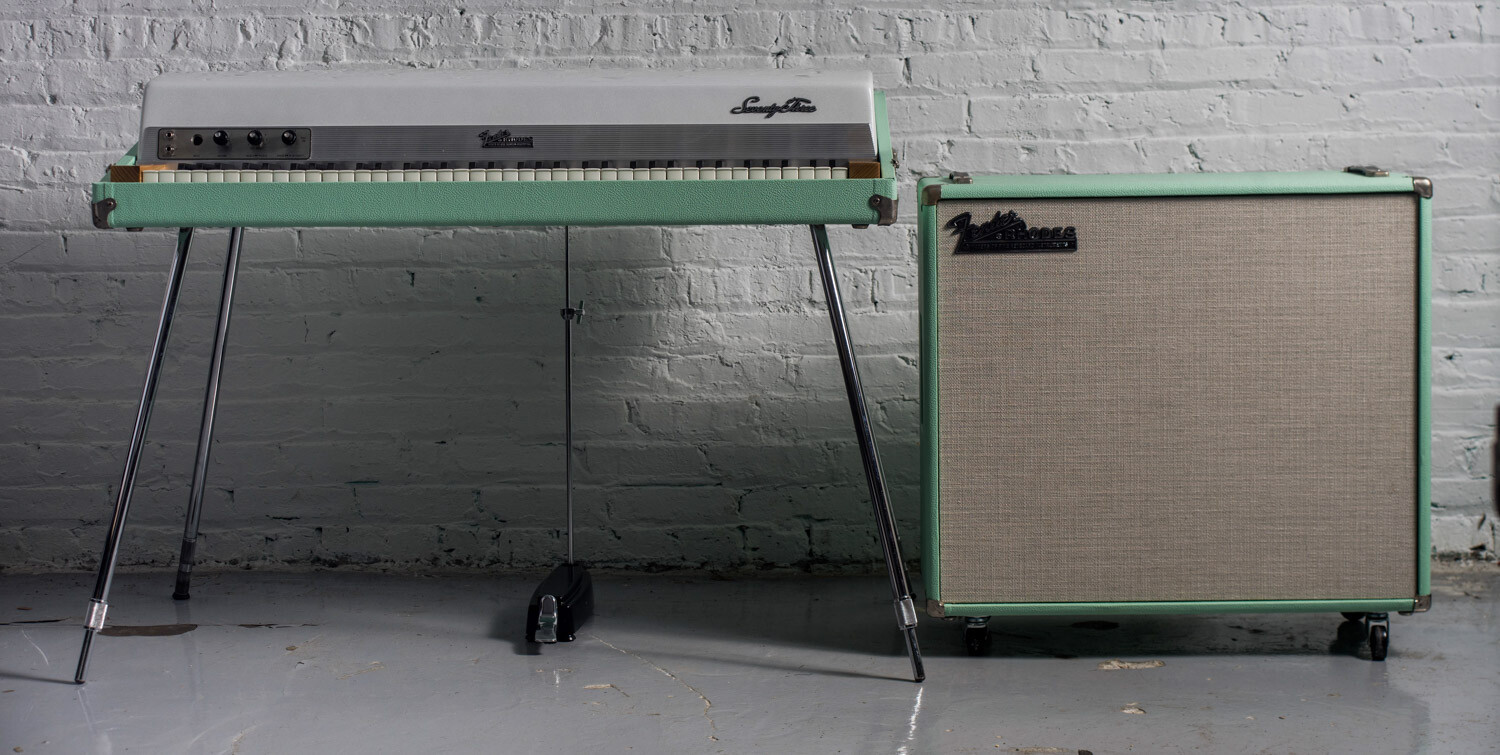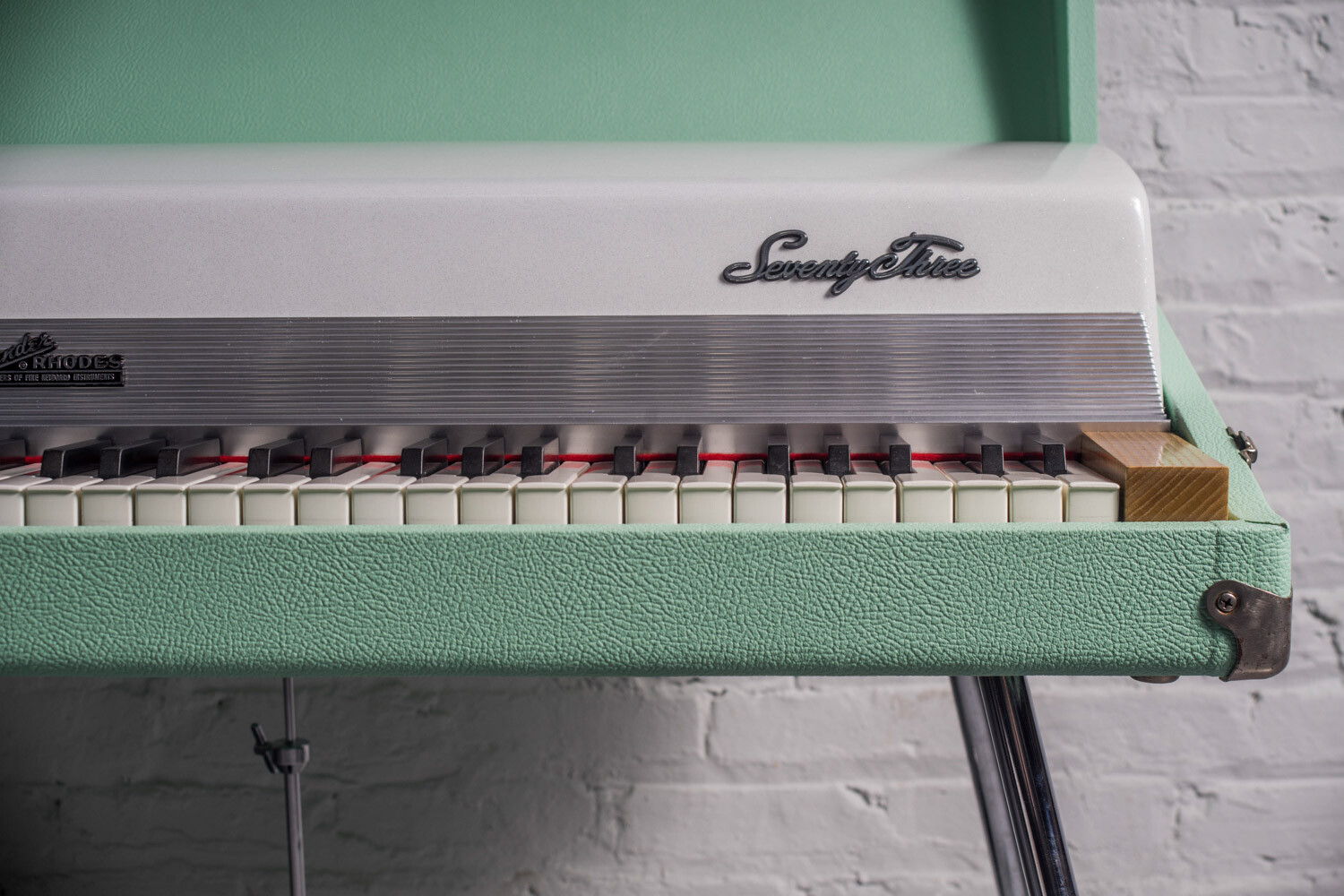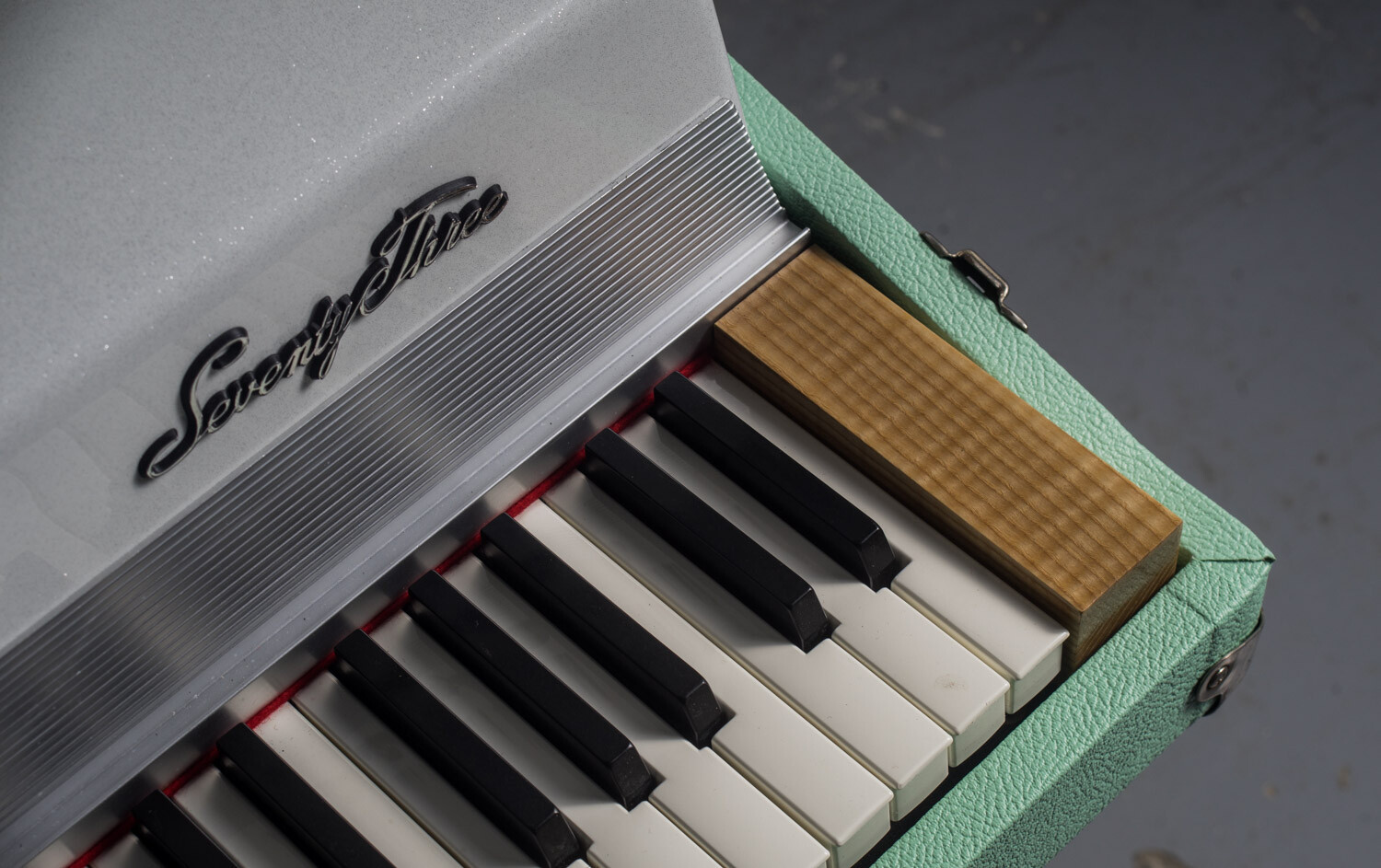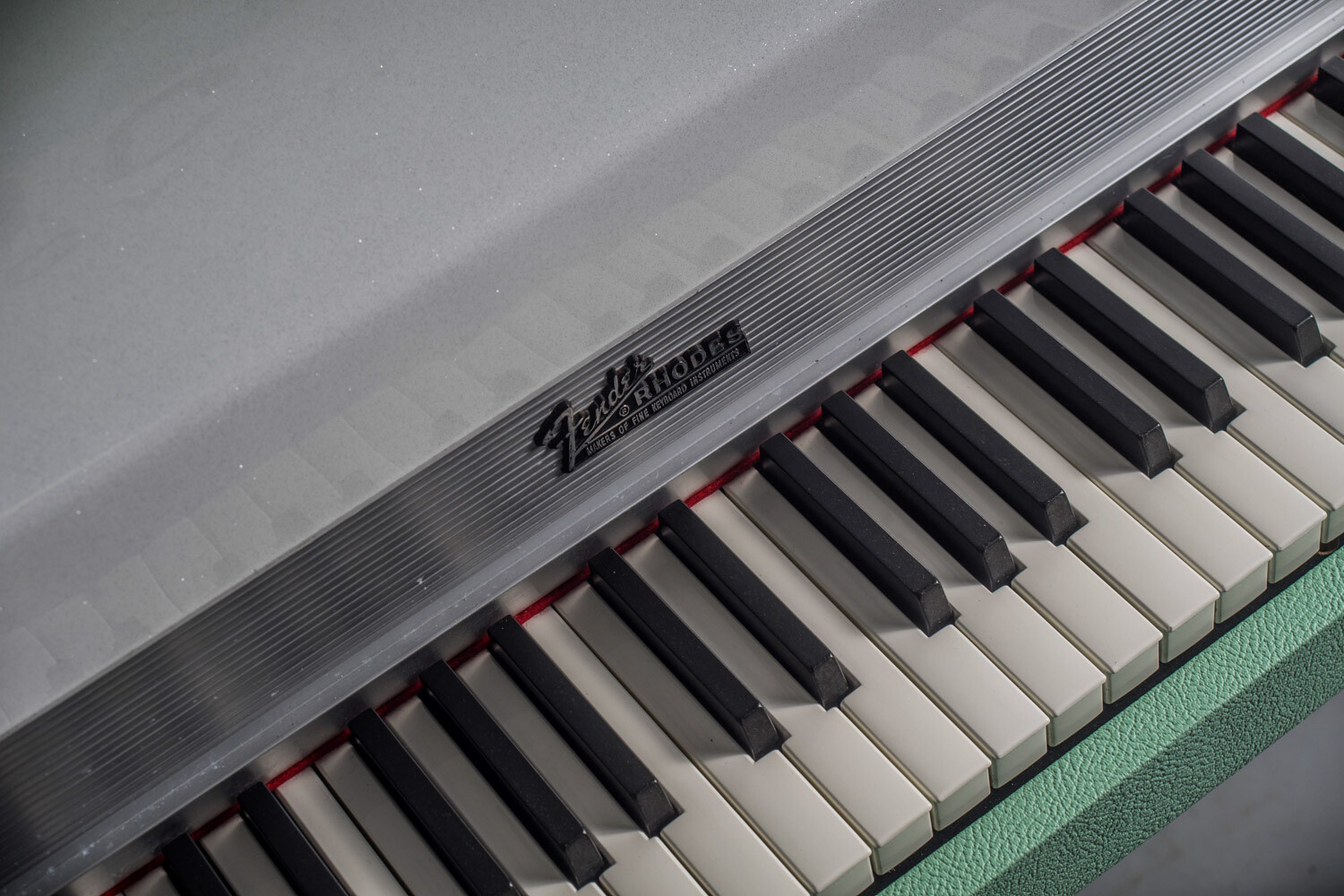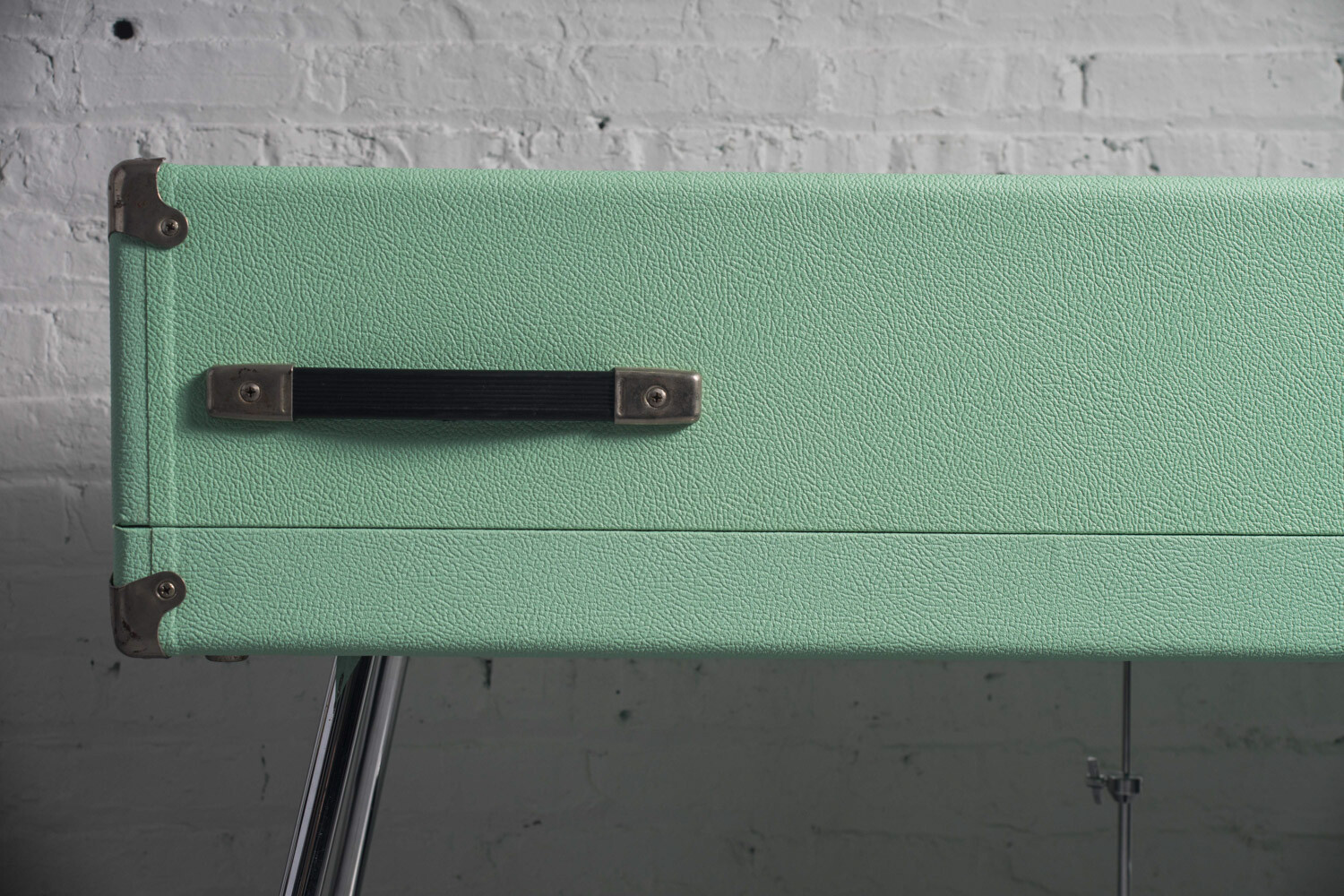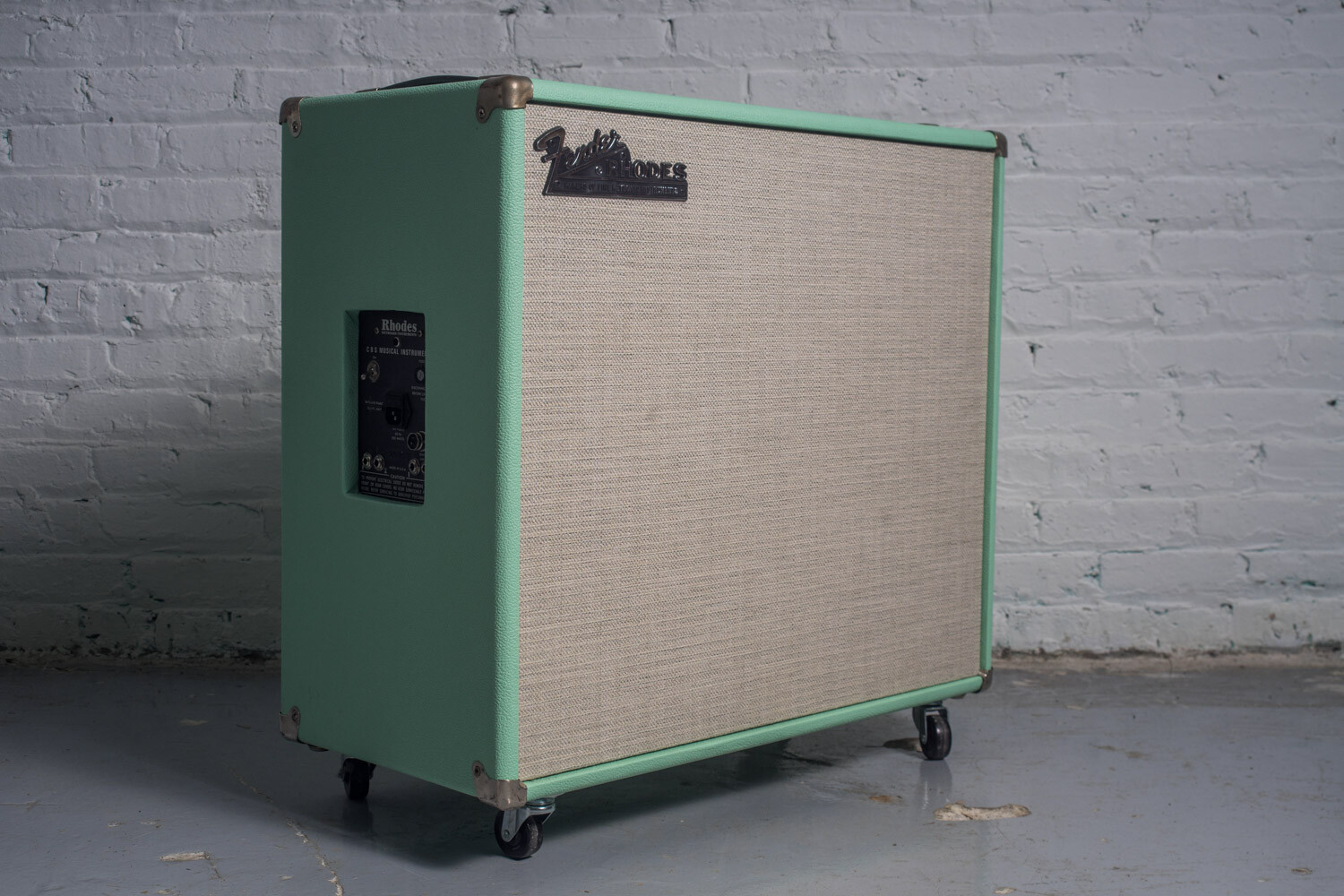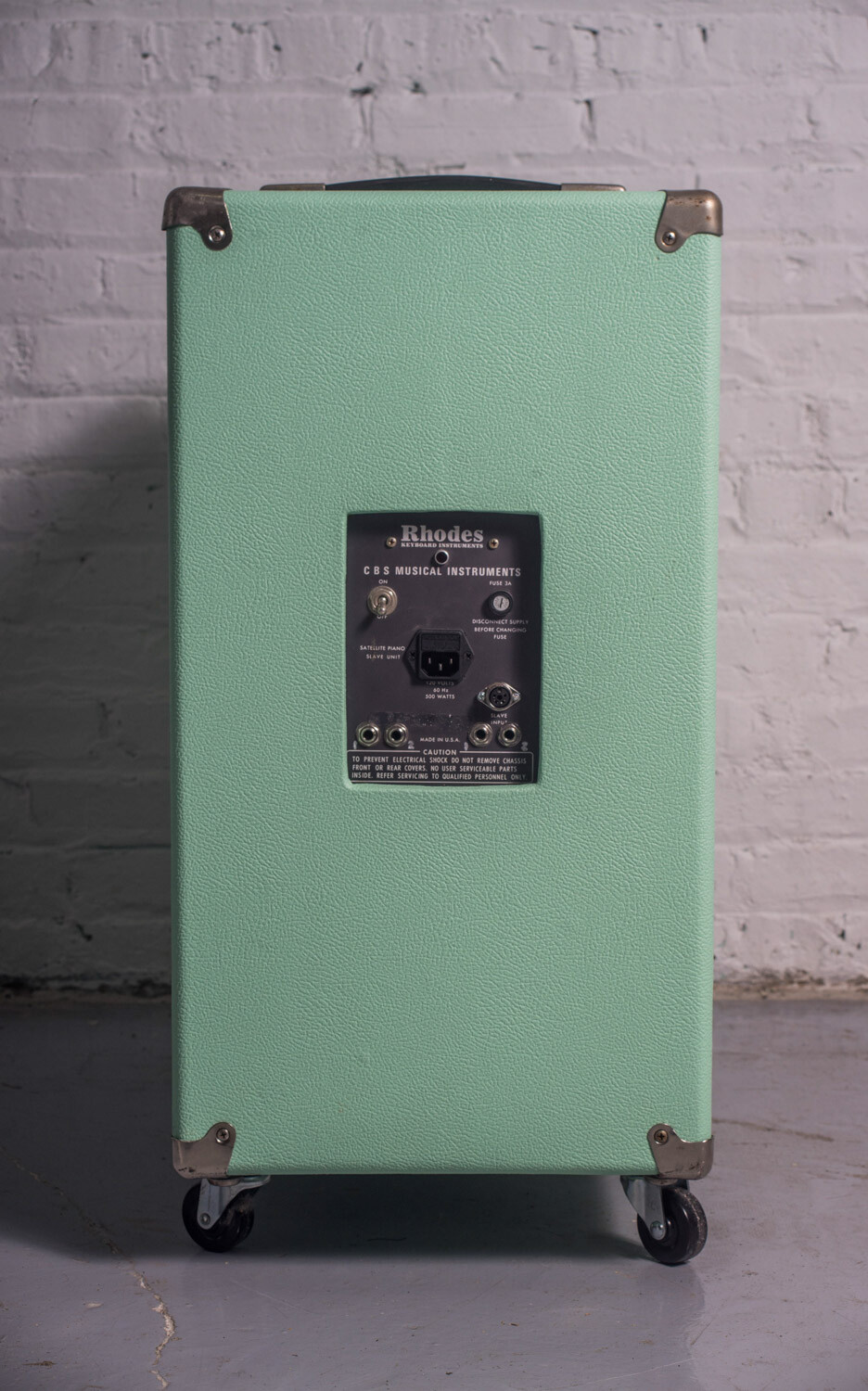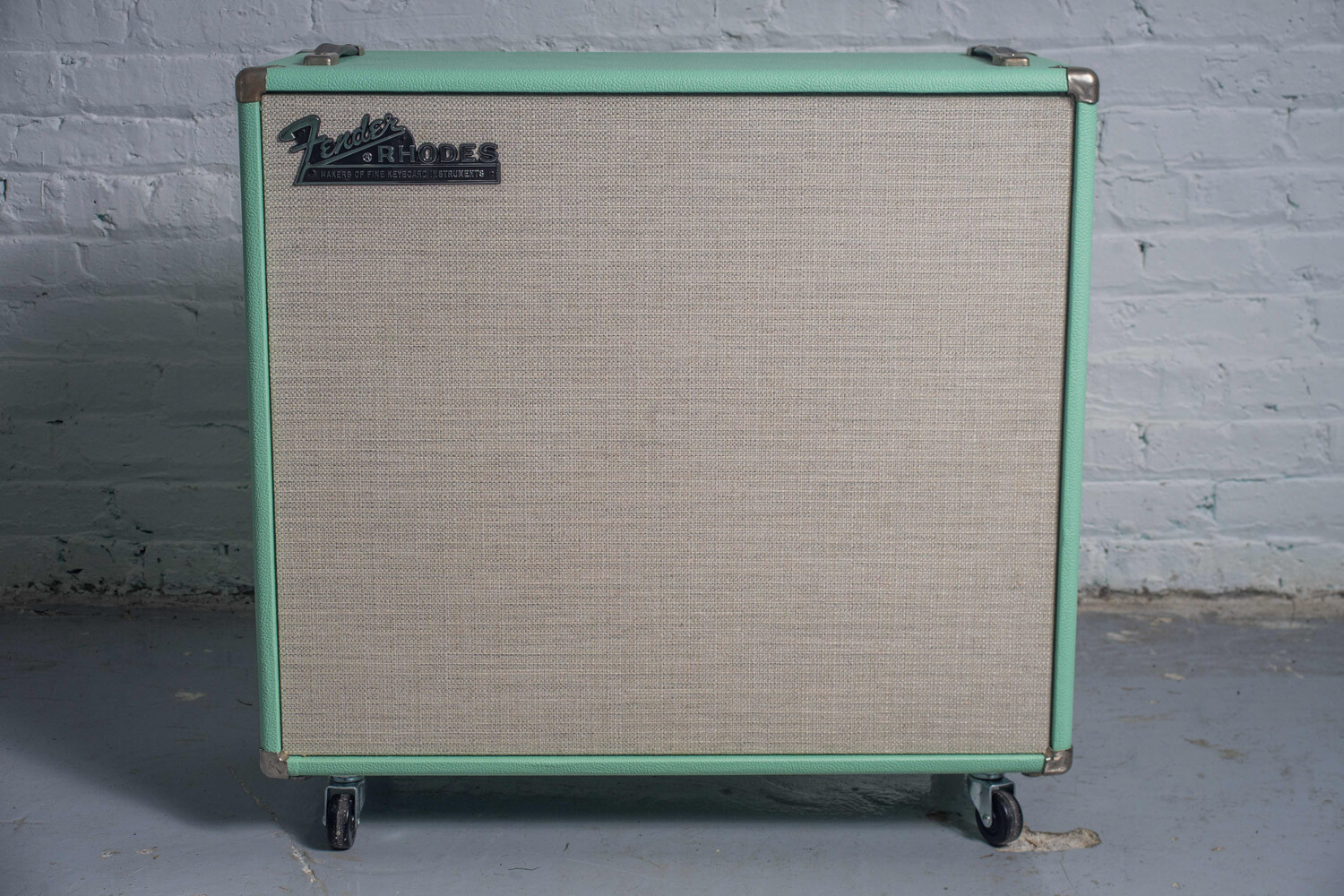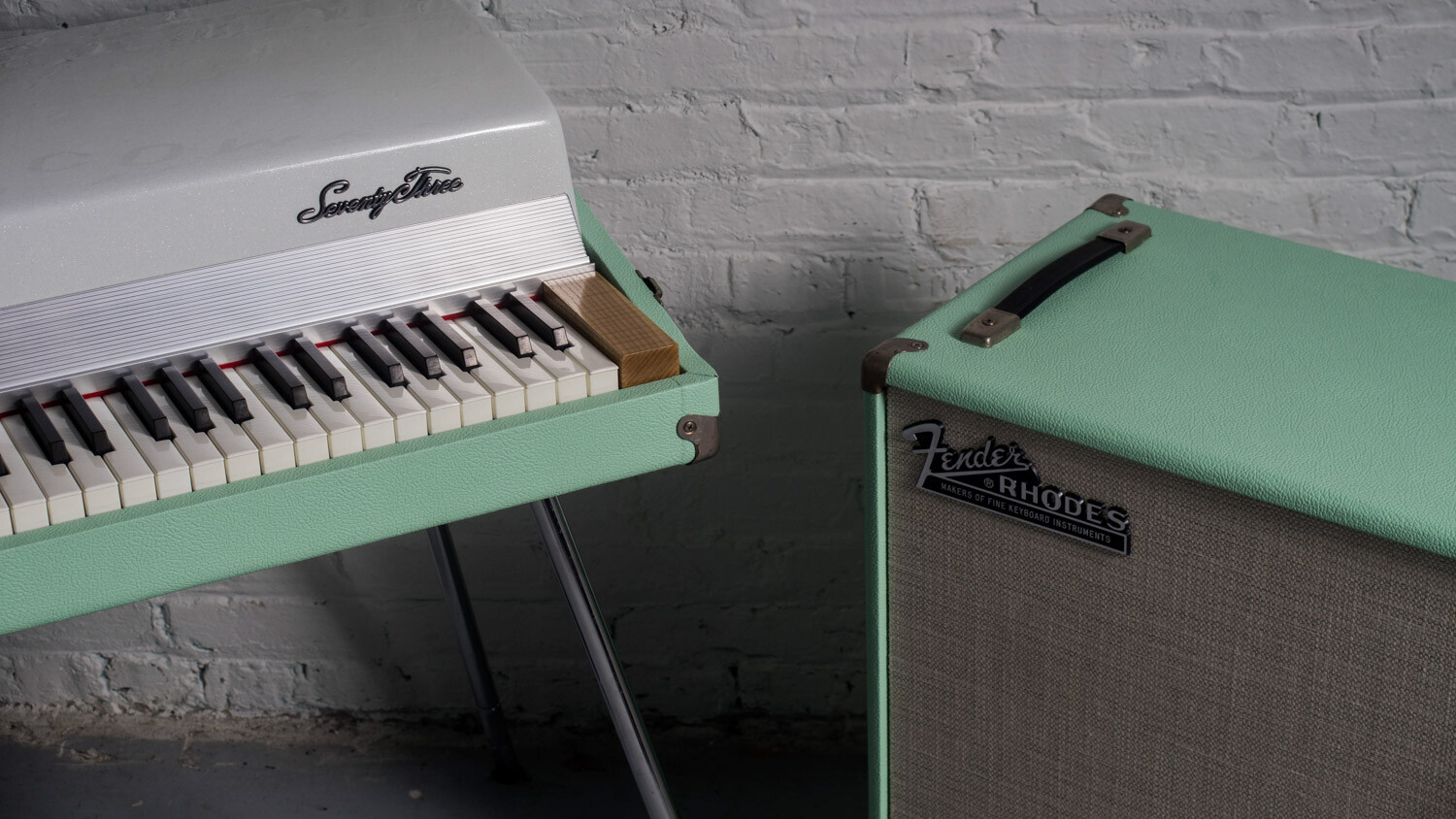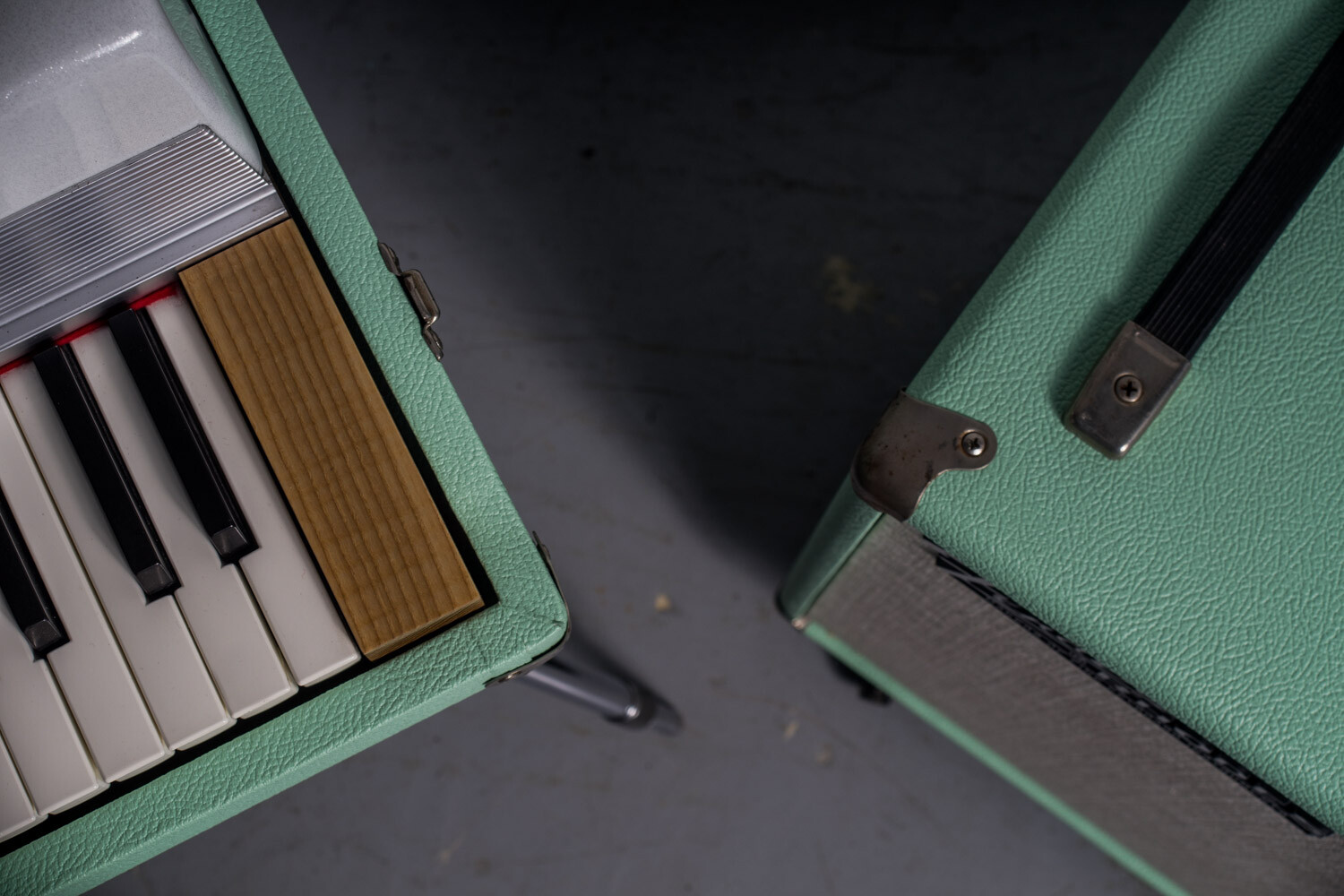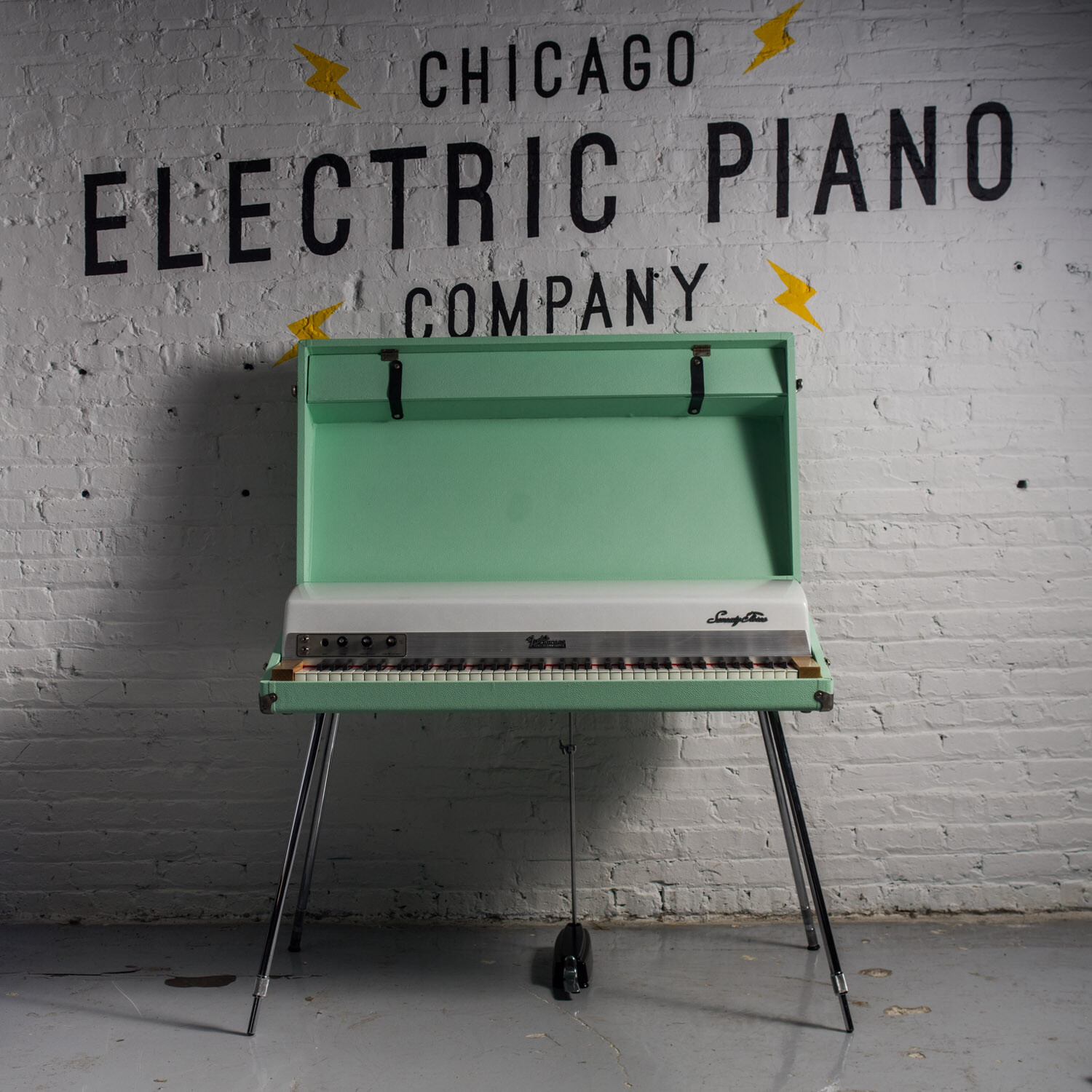 If you would like to purchase or restore a Fender Rhodes in this same finish please contact our Custom Shop at info@chicagoelectricpiano.com.