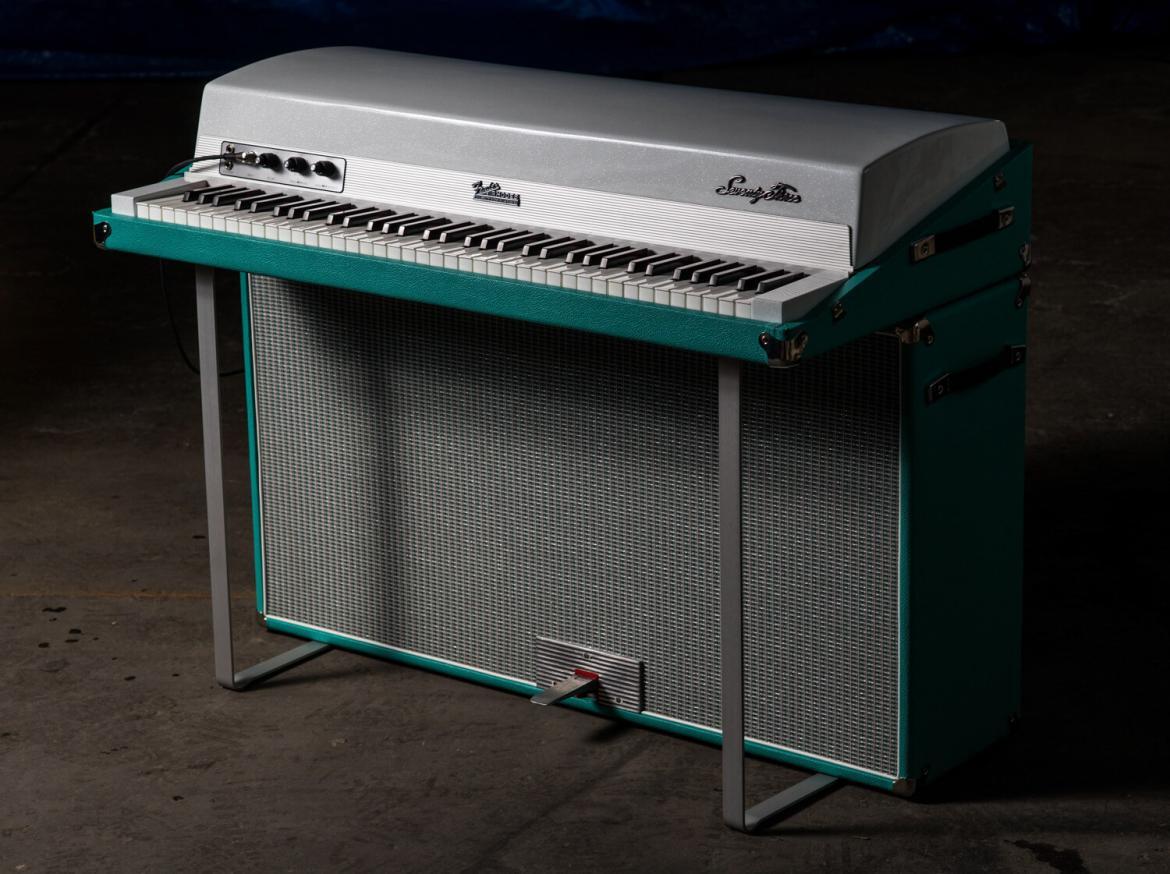 We never gave this tolex any serious consideration until it was requested by our client. Seeing is believing and we are all believers in this color scheme!
Teal tolex. White refinished lid with a sparse silver flake. White piping accenting the grill…  I think it's safe to say that this Rhodes might not be a one-of-a-kind for very long…
This instrument sold this past year but we can refinish any Rhodes in this fashion at your request. Please contact info@chicagoelectripiano.com for all Custom Shop inquiries.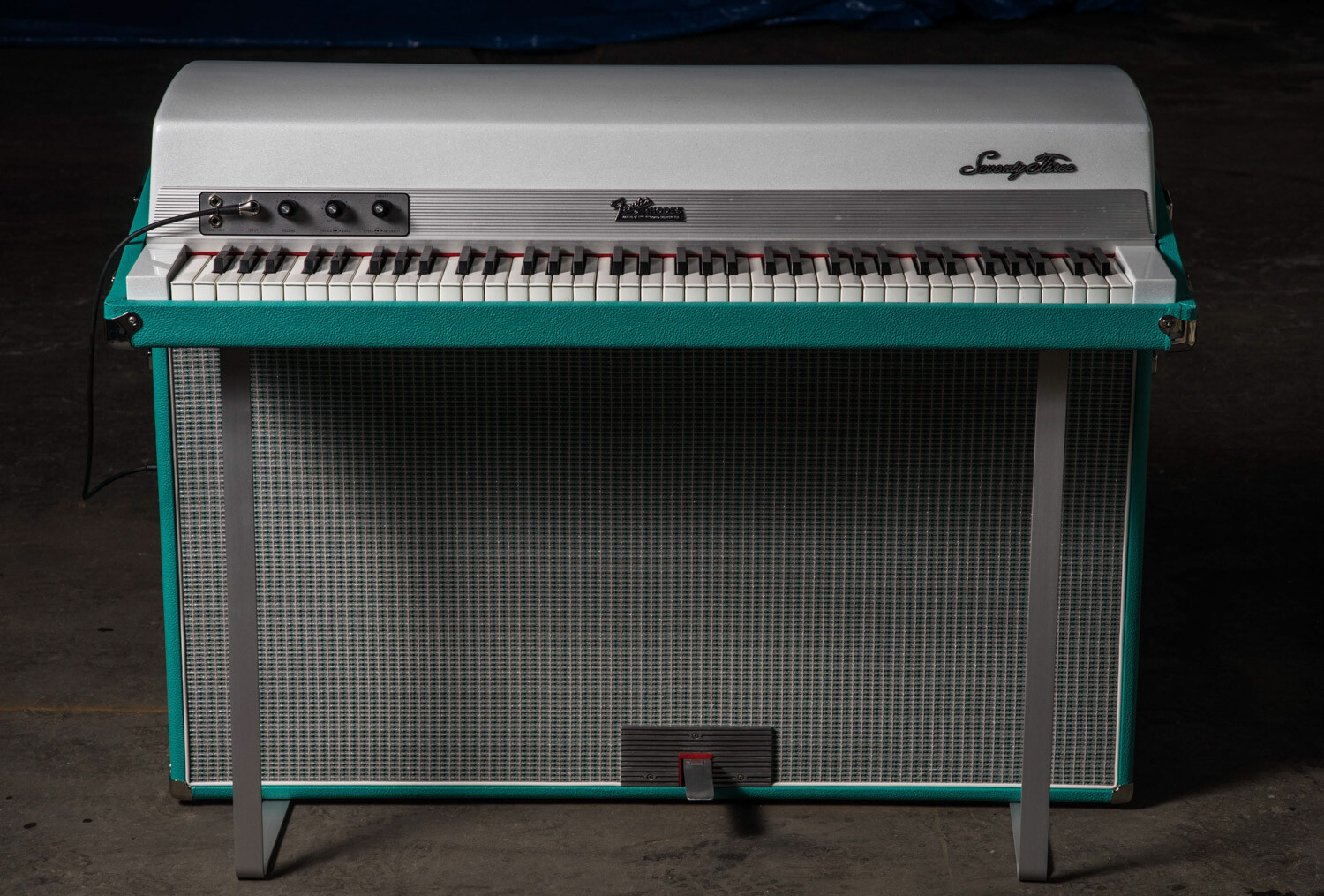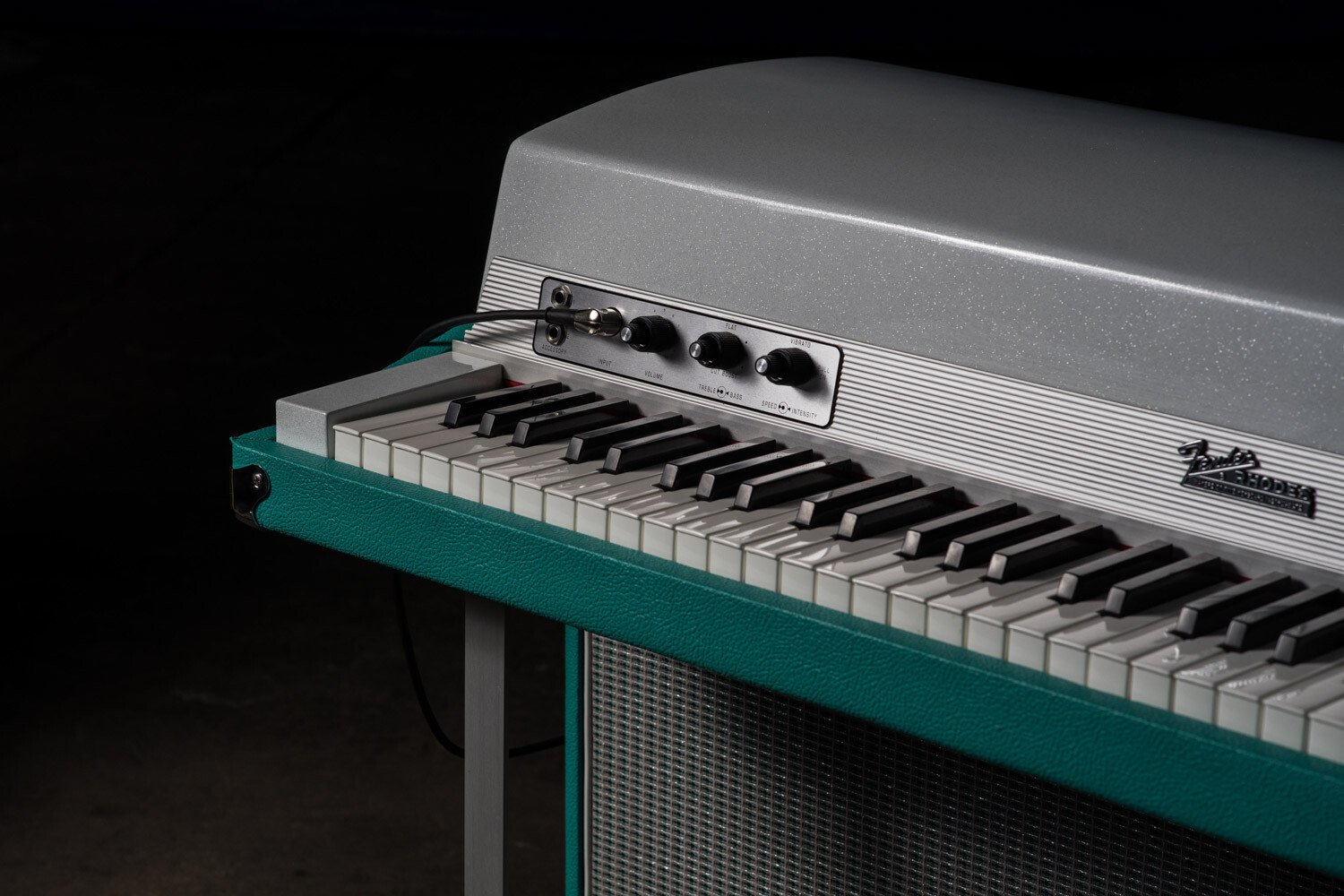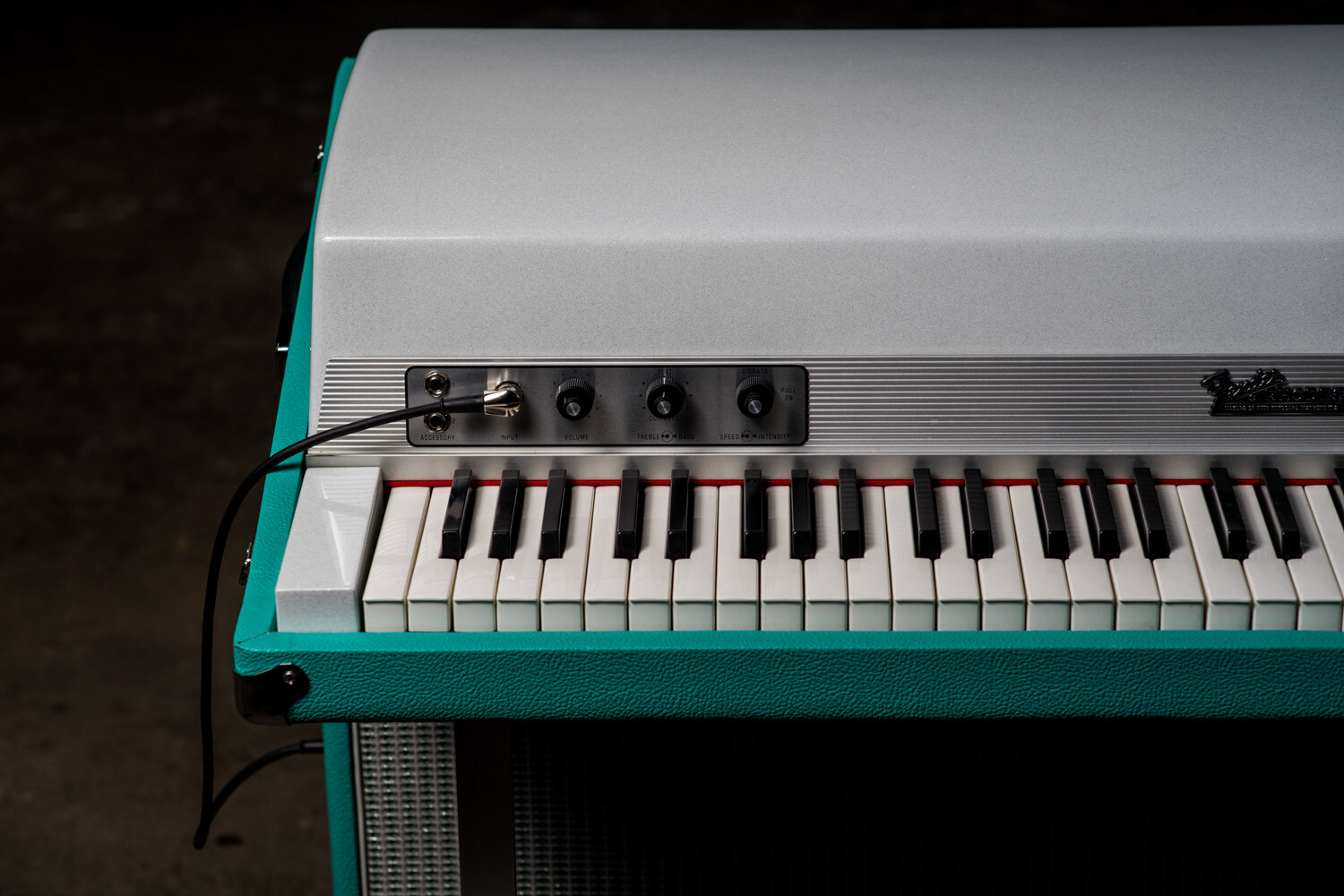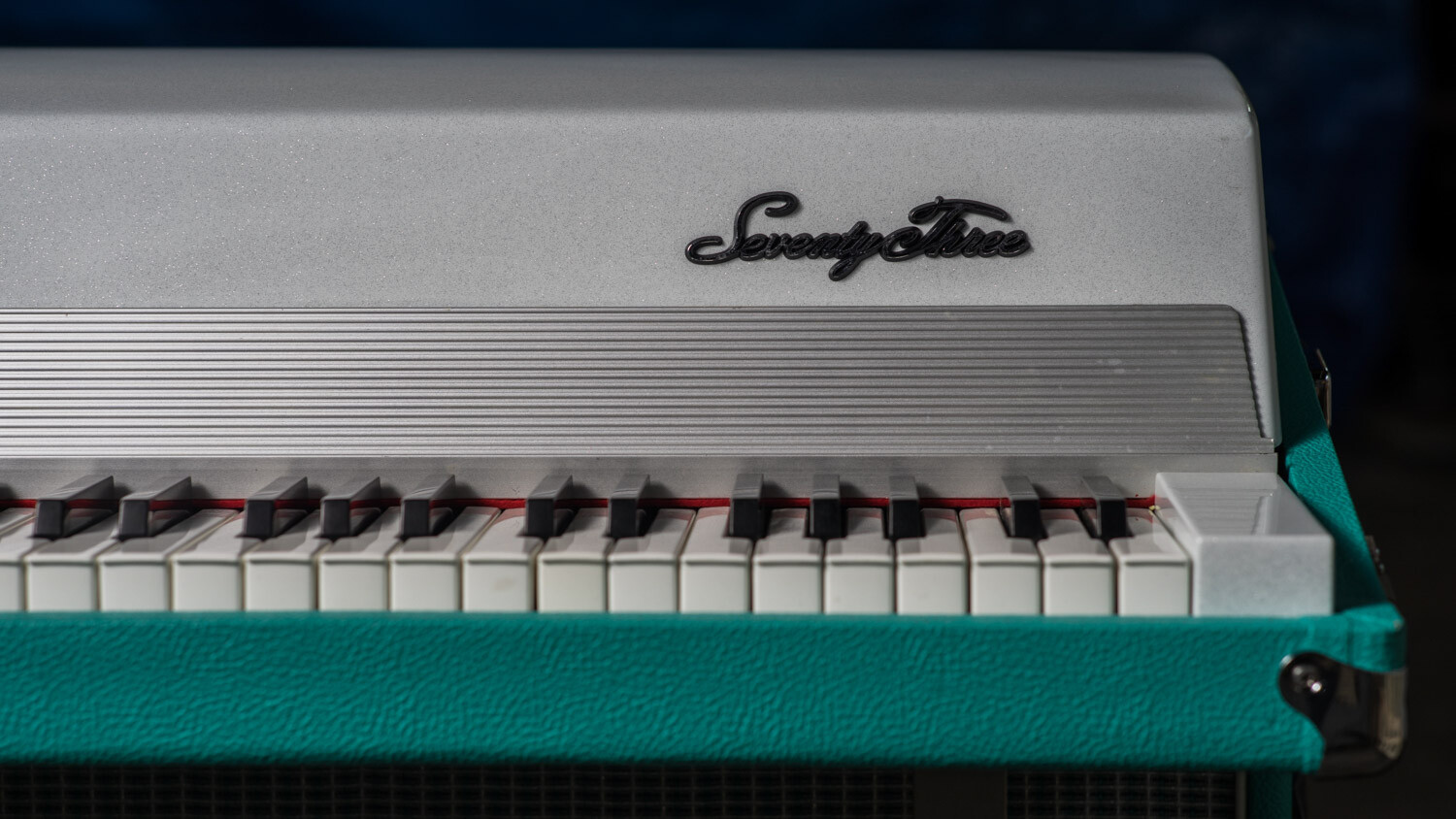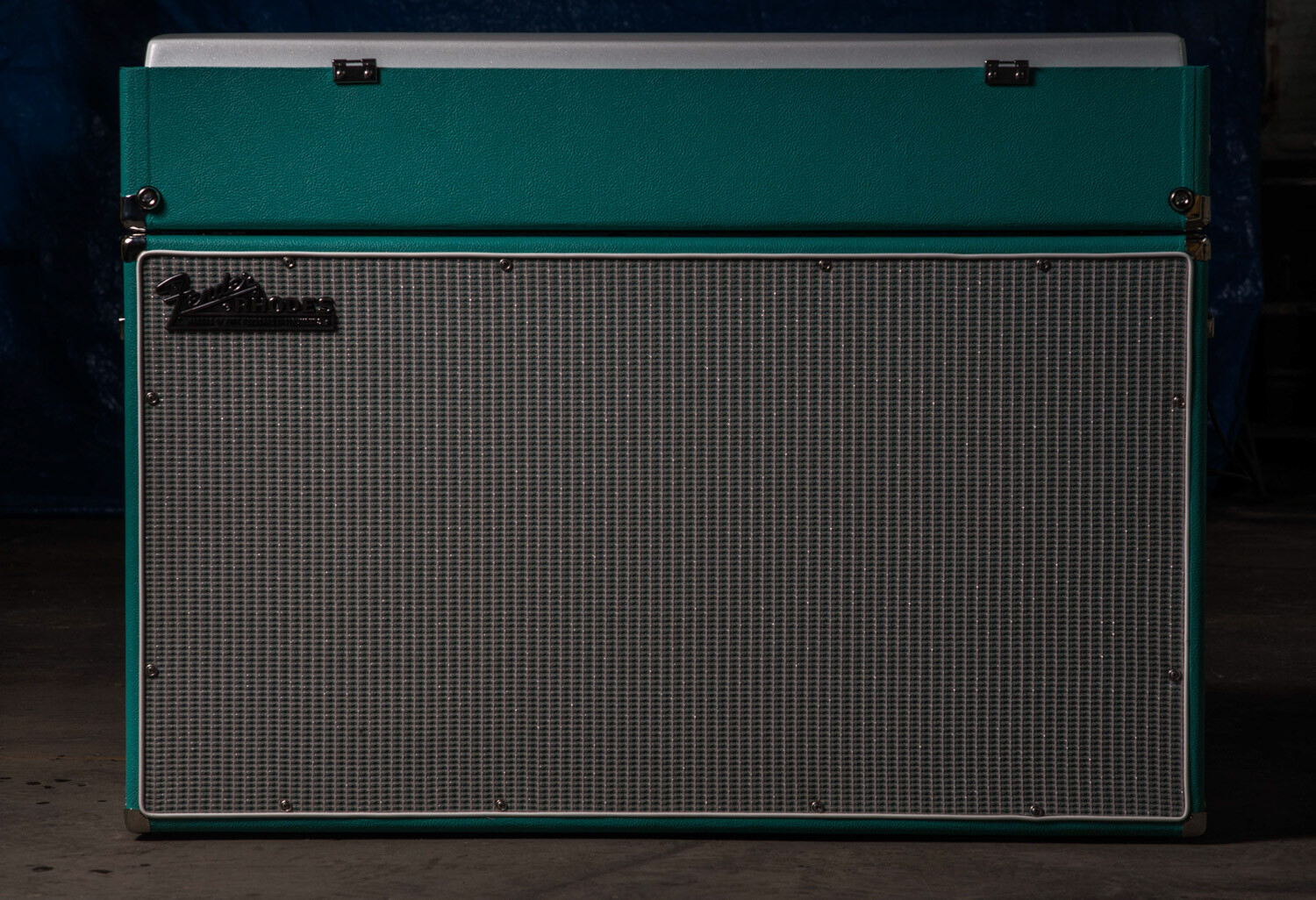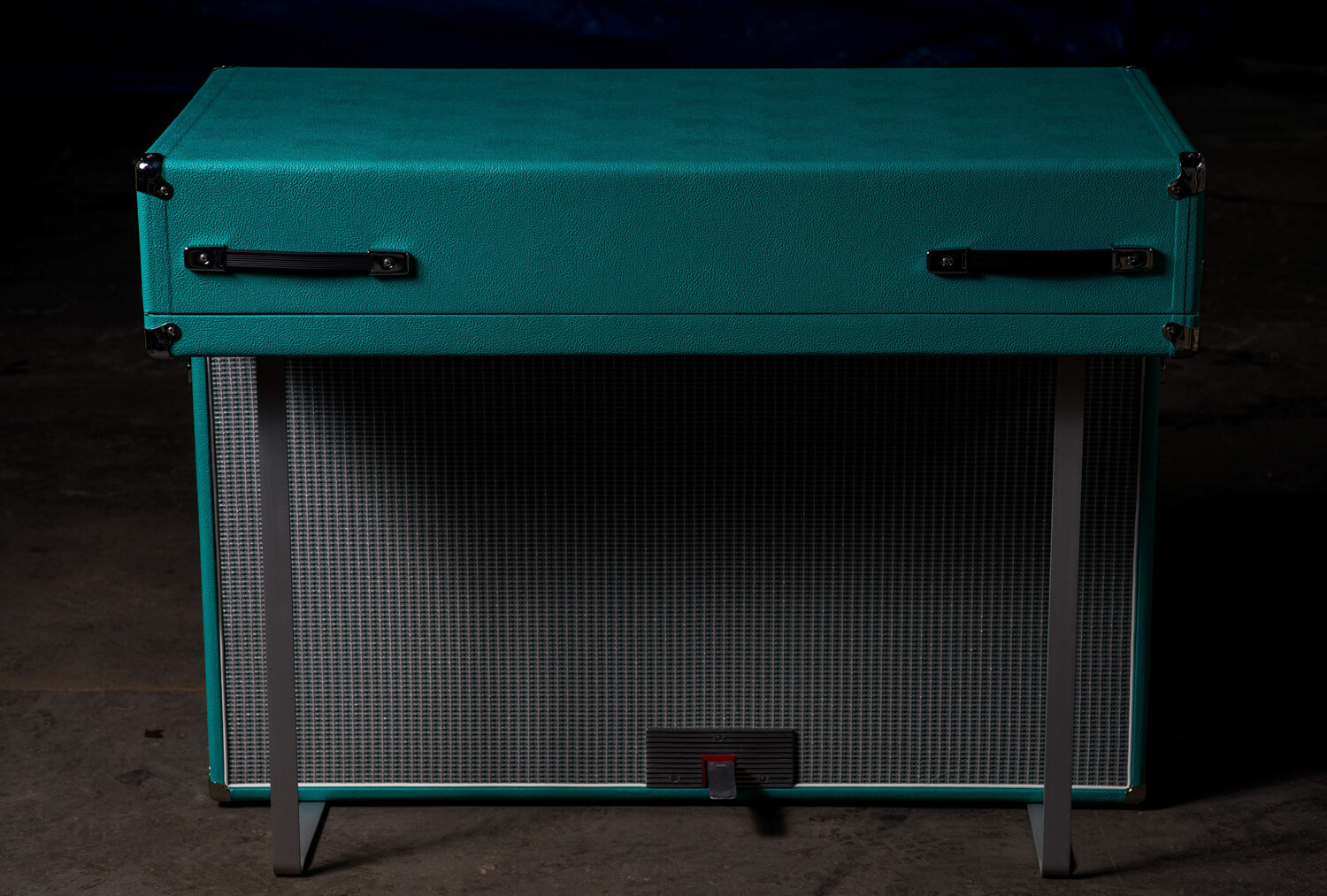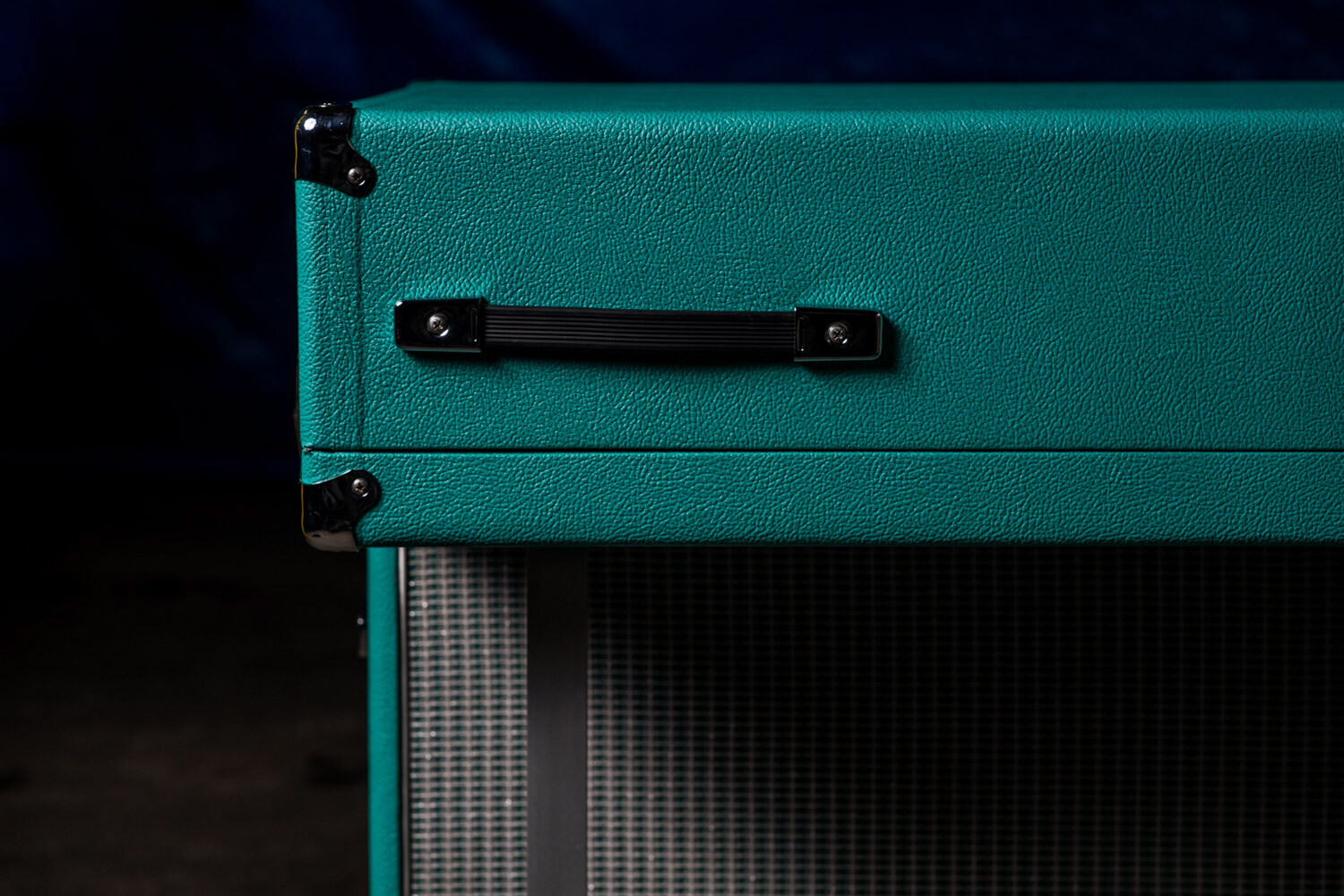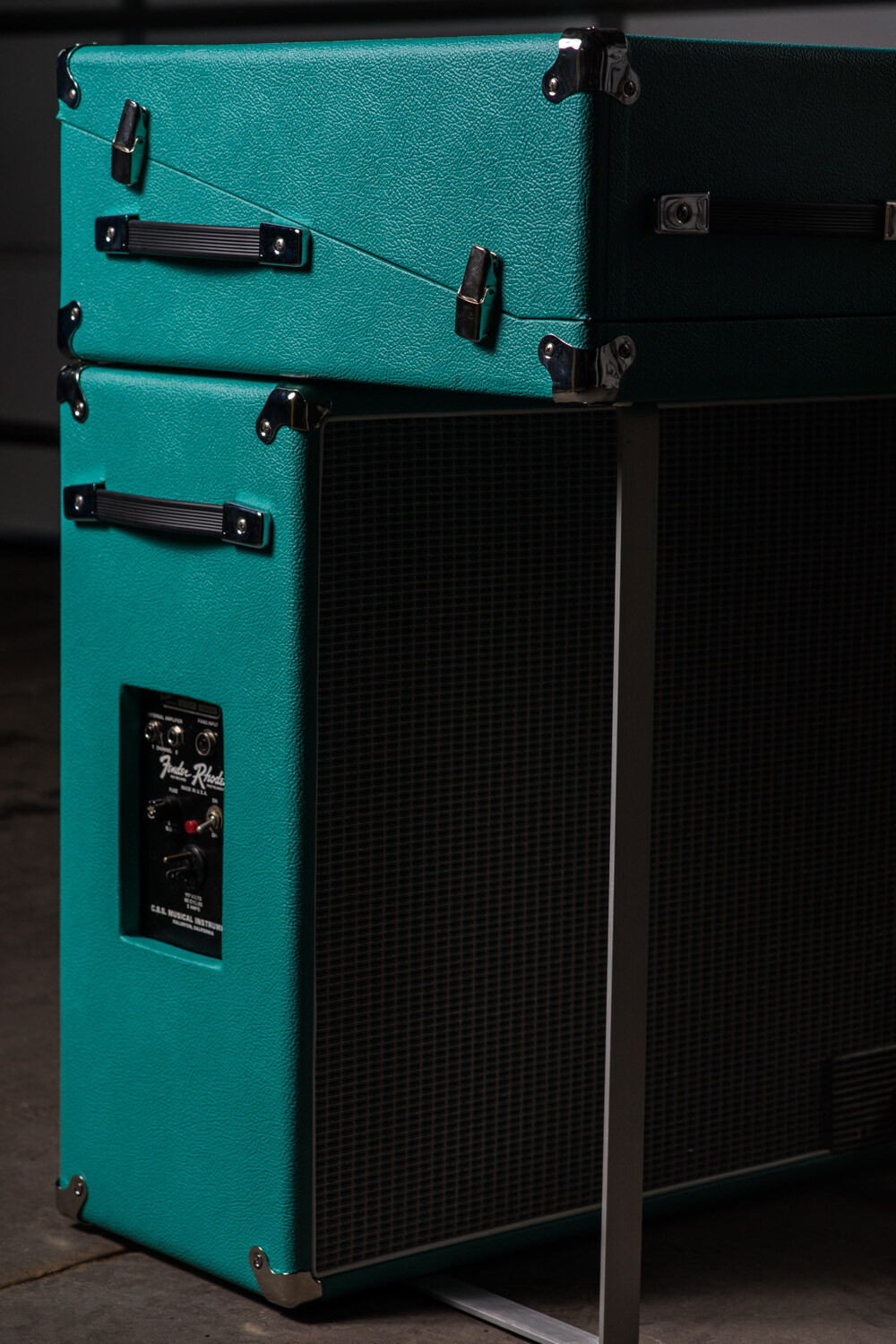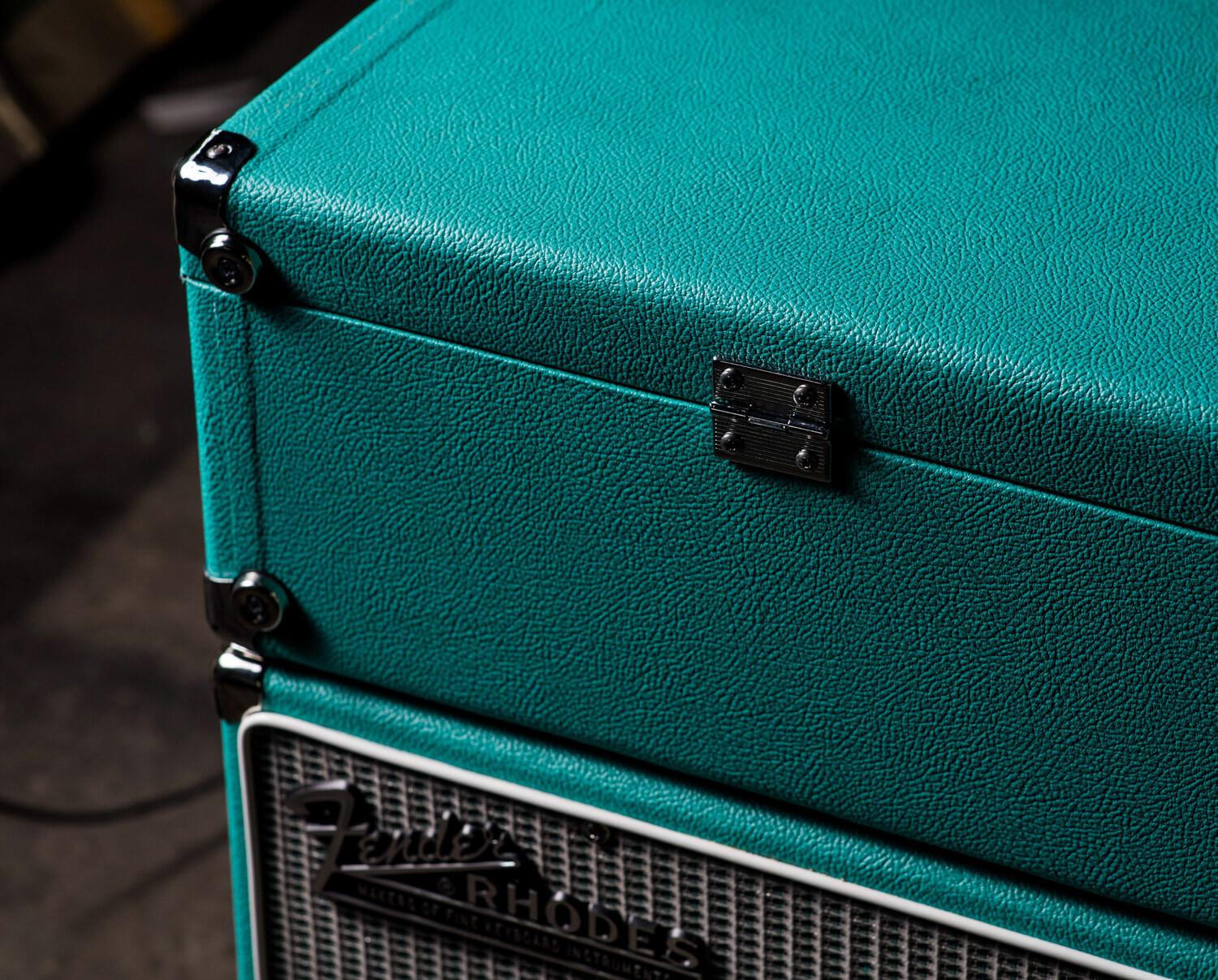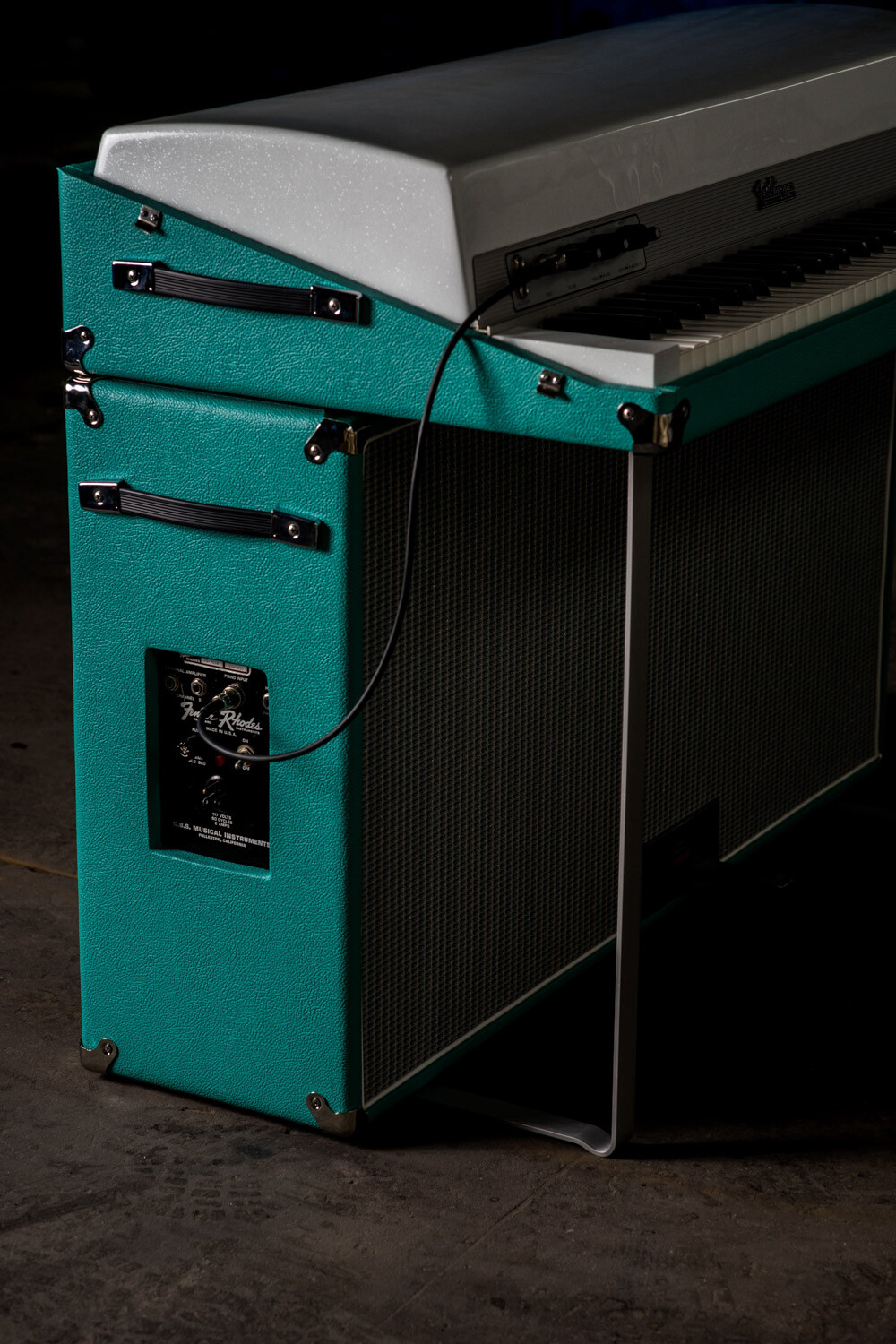 This teal color was inspired by a vintage Fender color they currently call "ocean turquoise." We were lucky enough to borrow one for the photo shoot: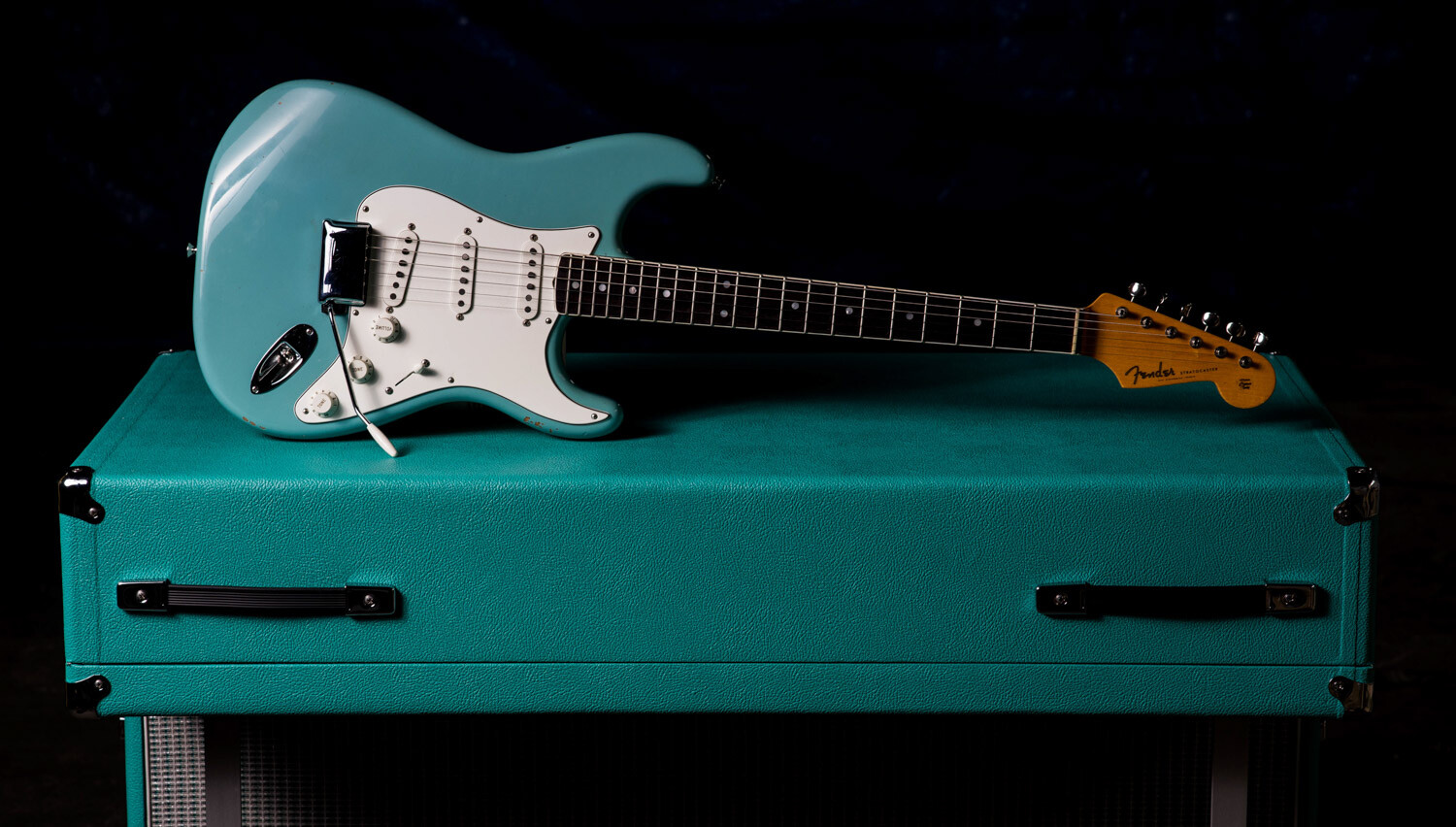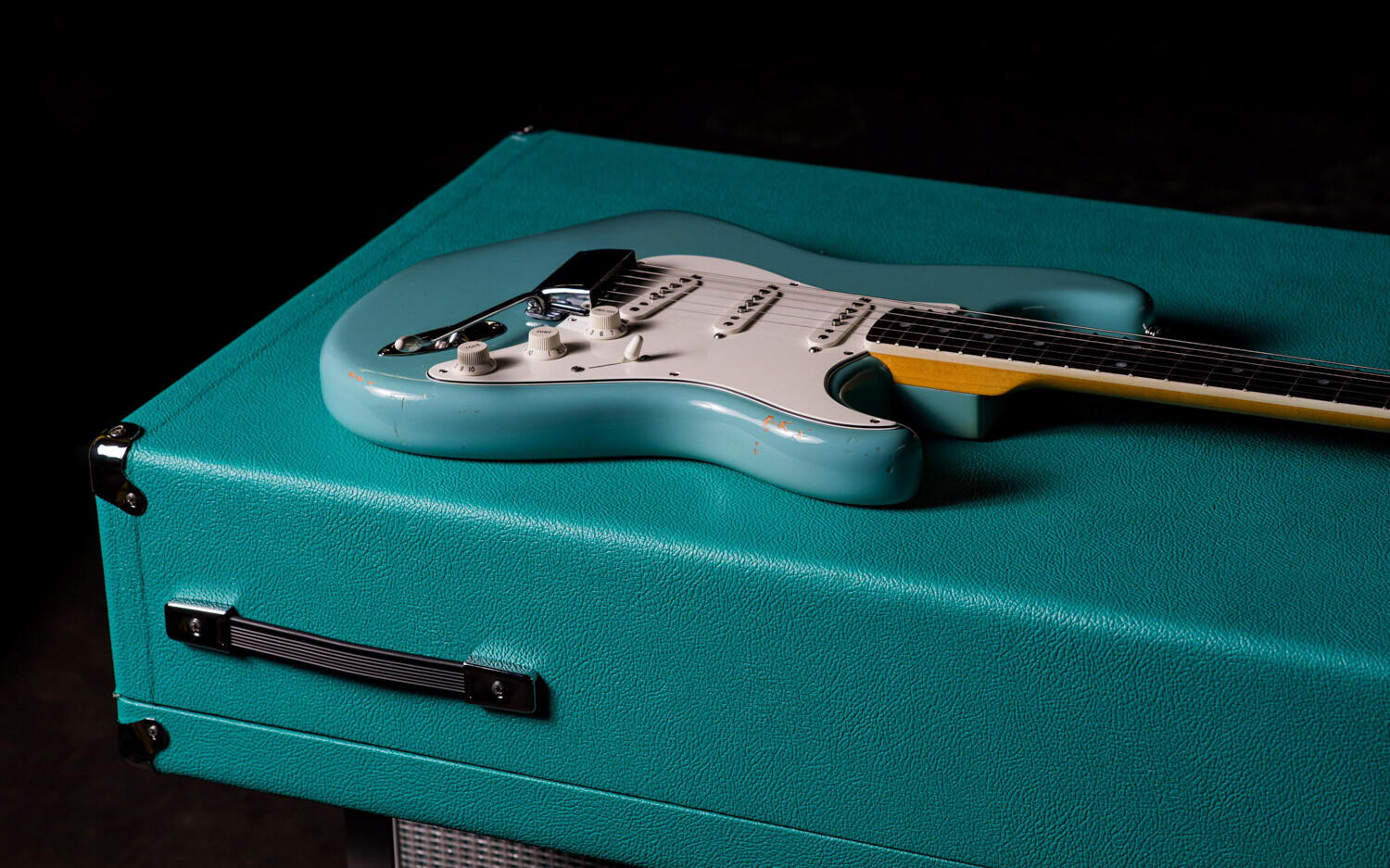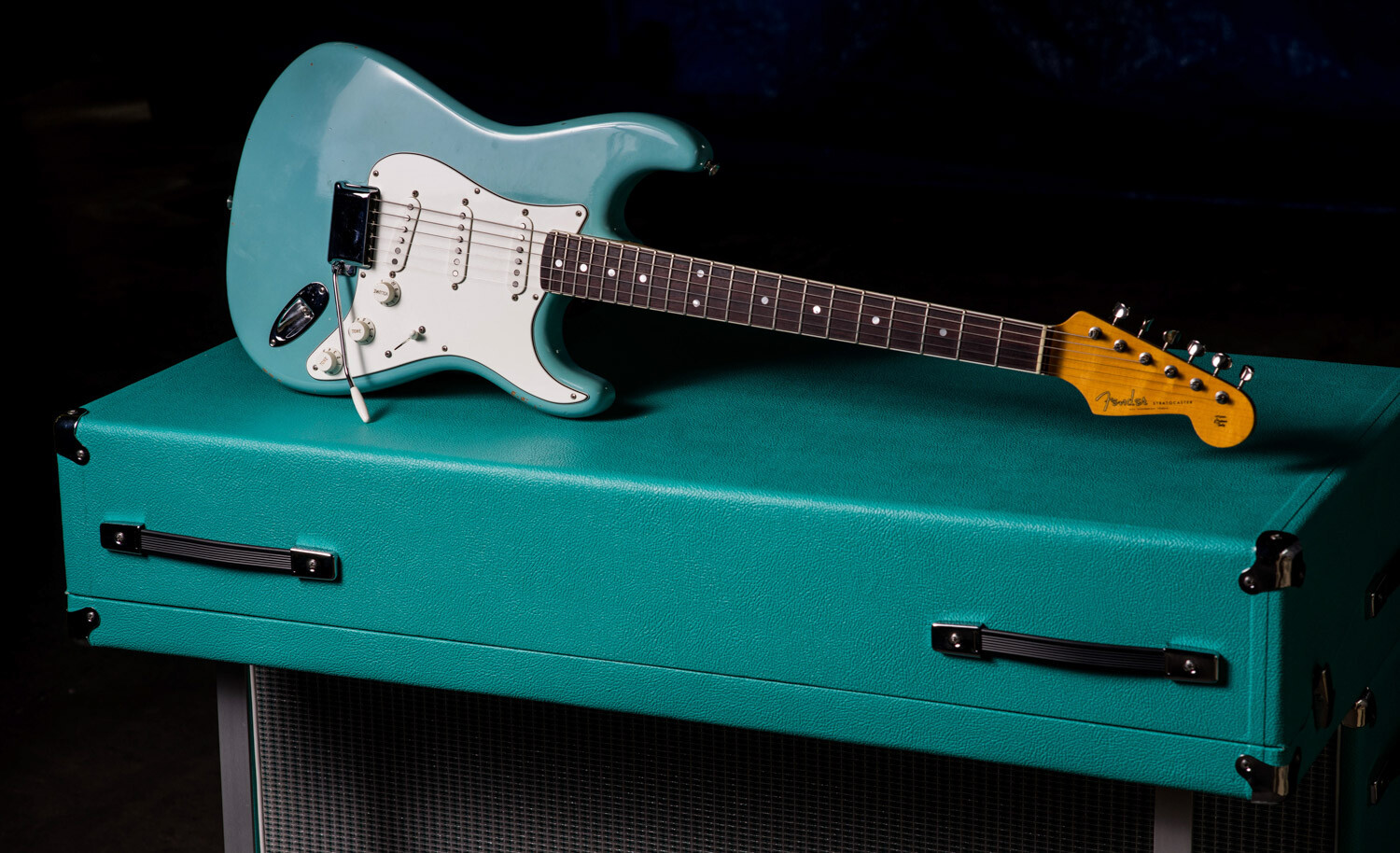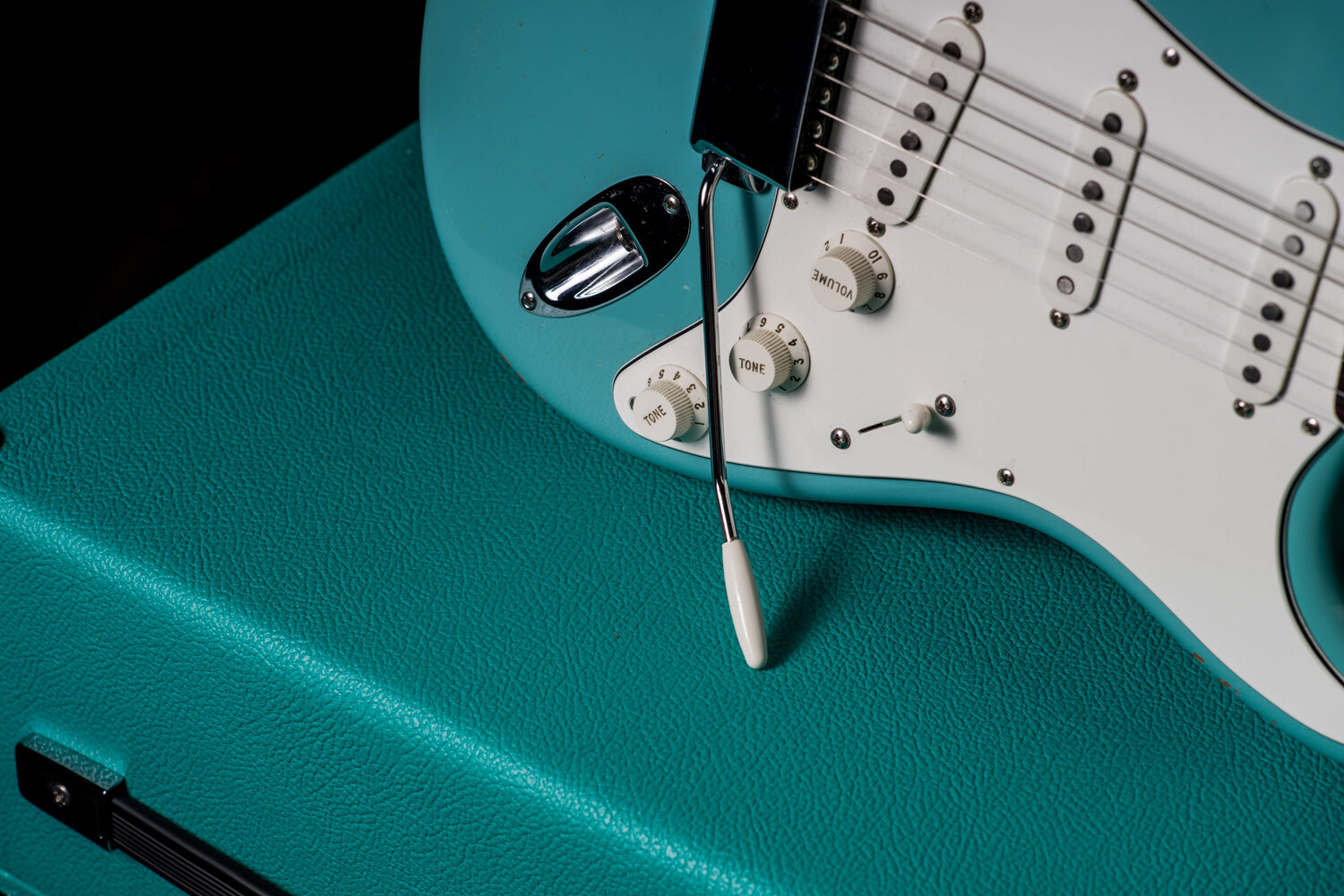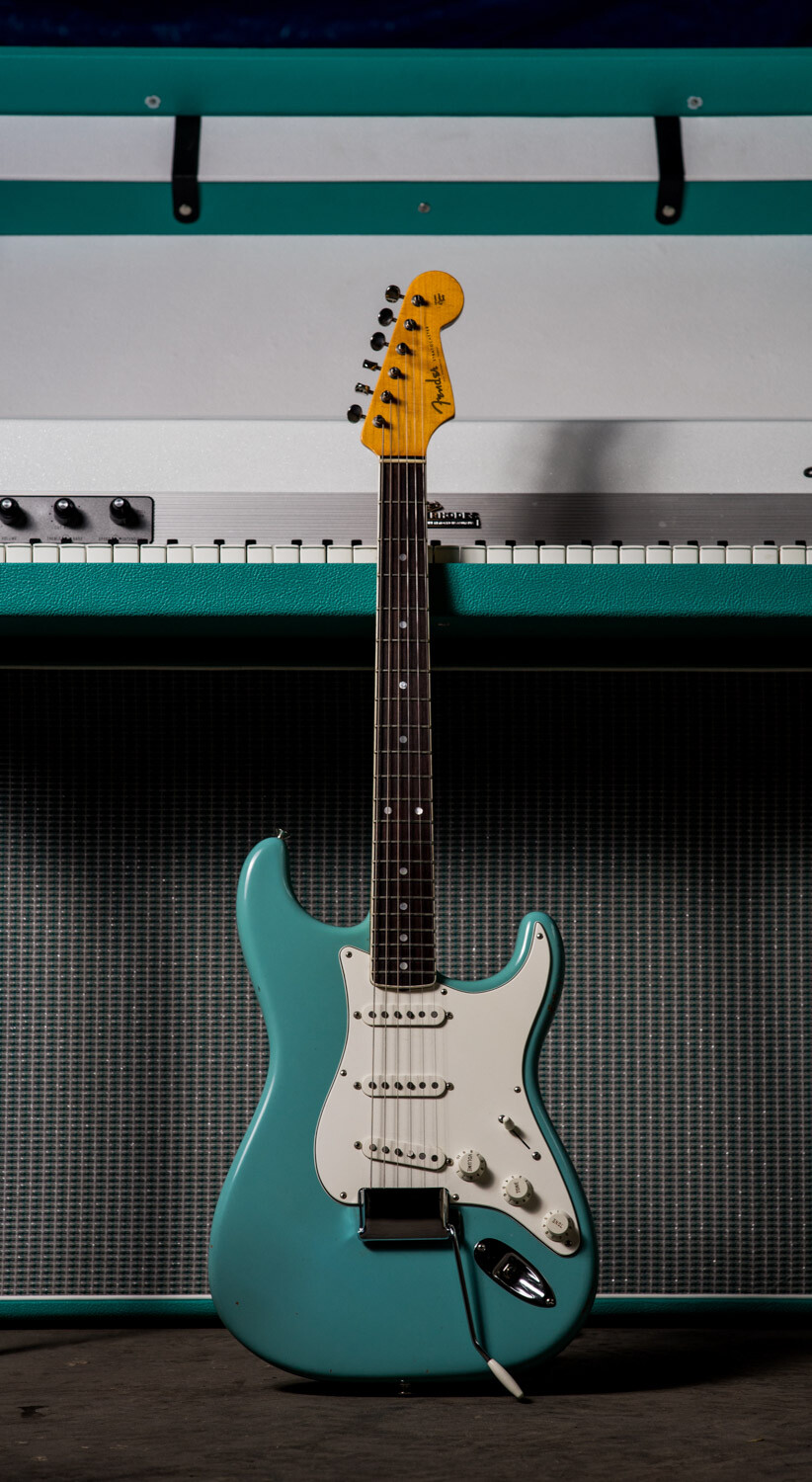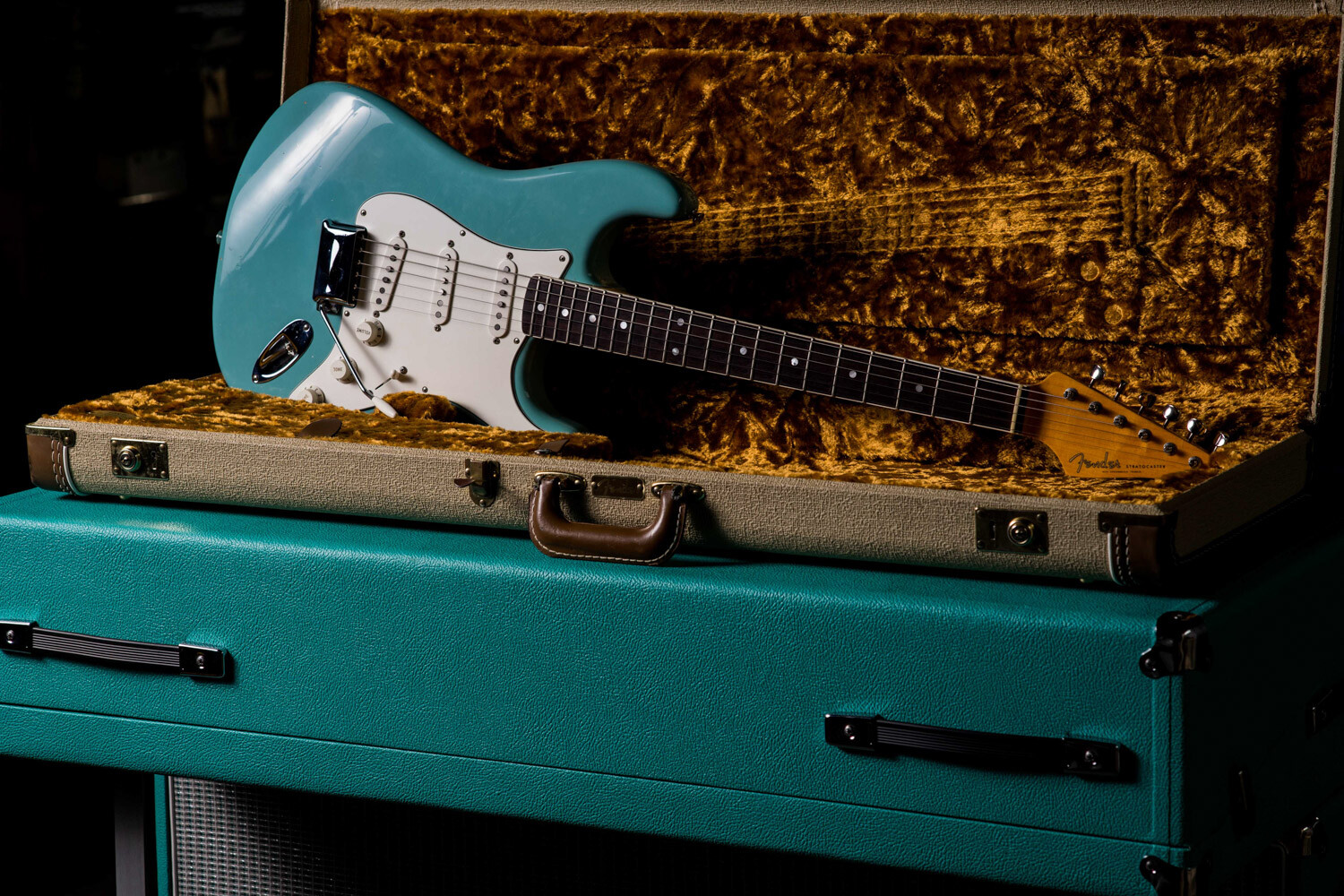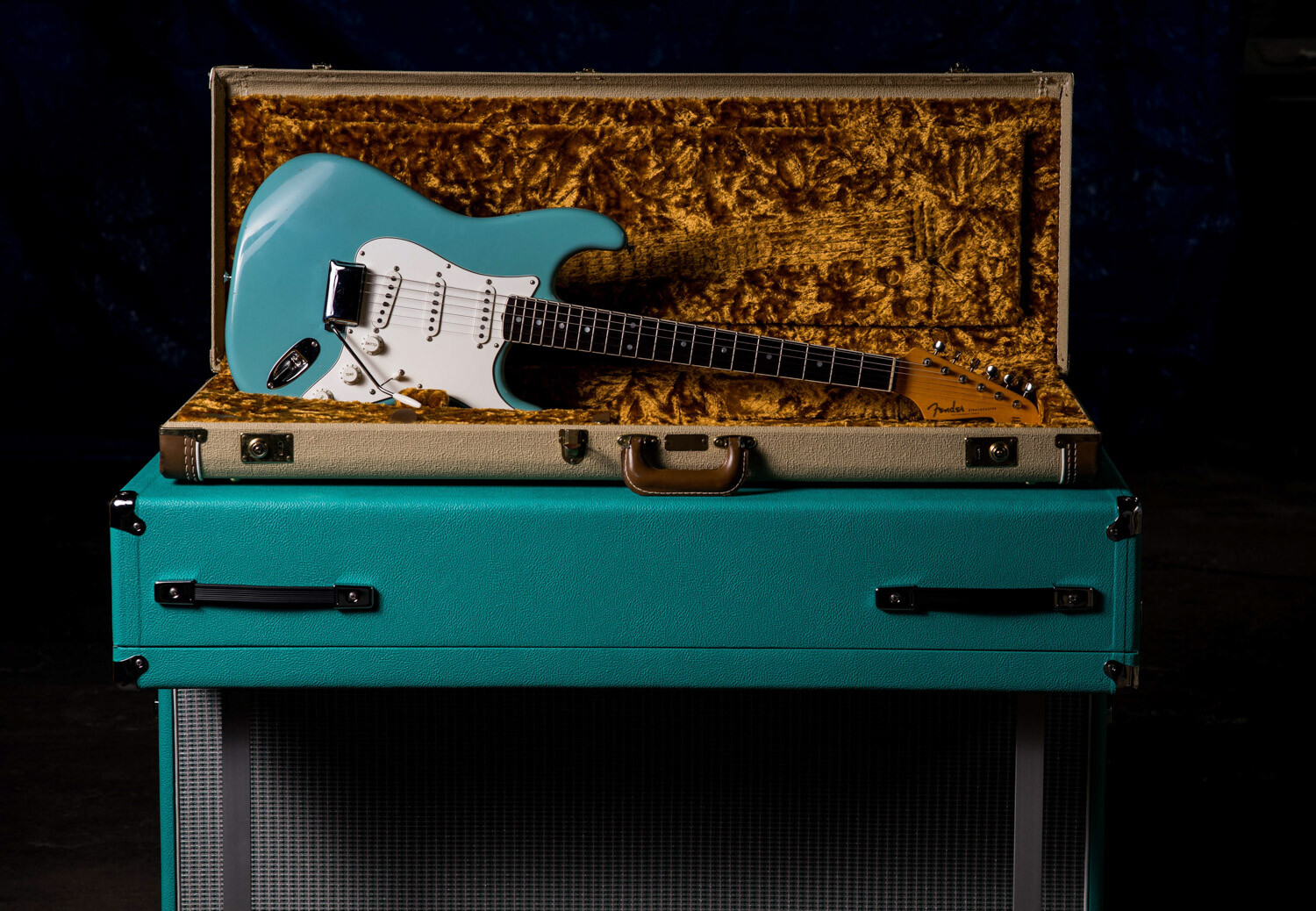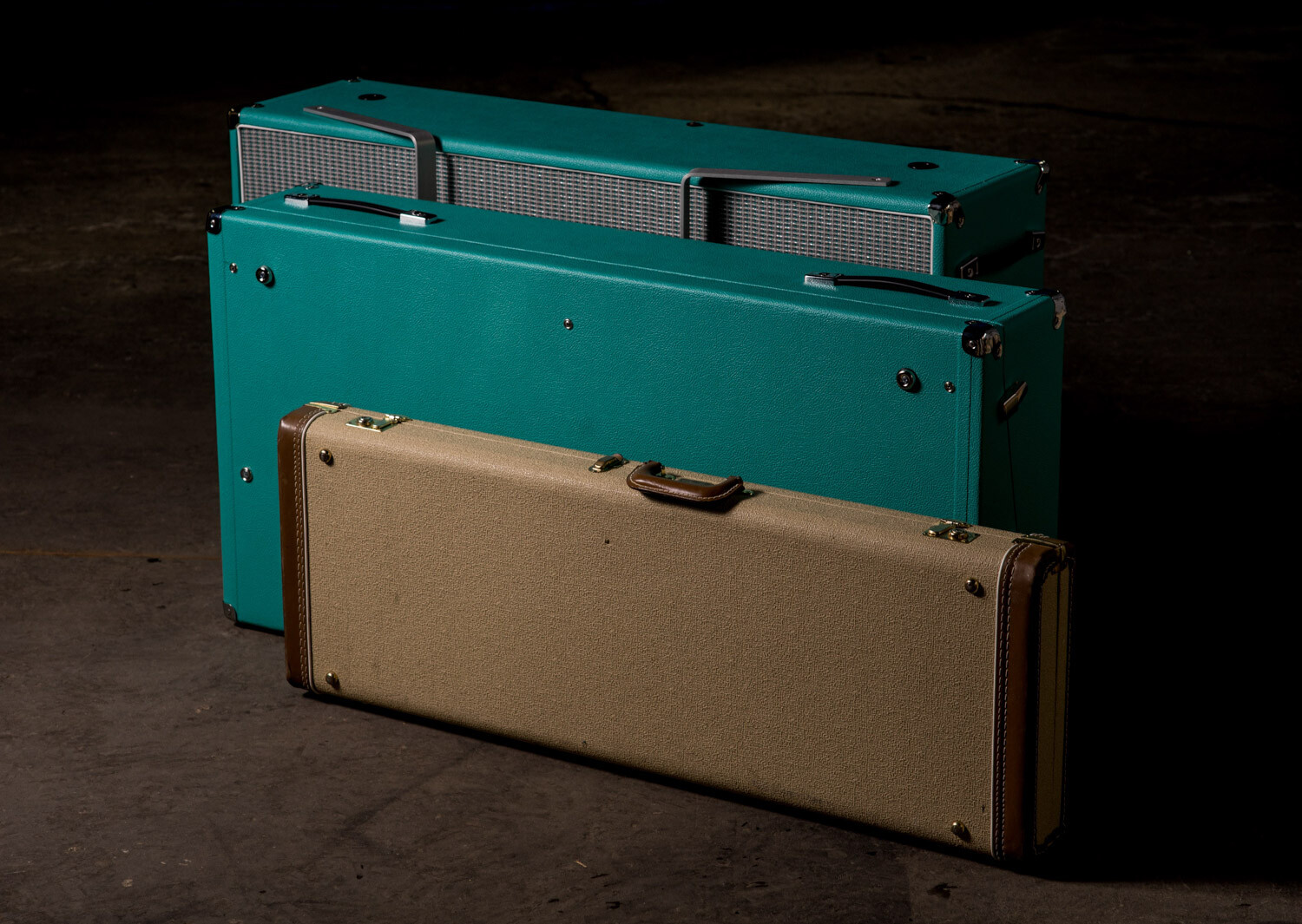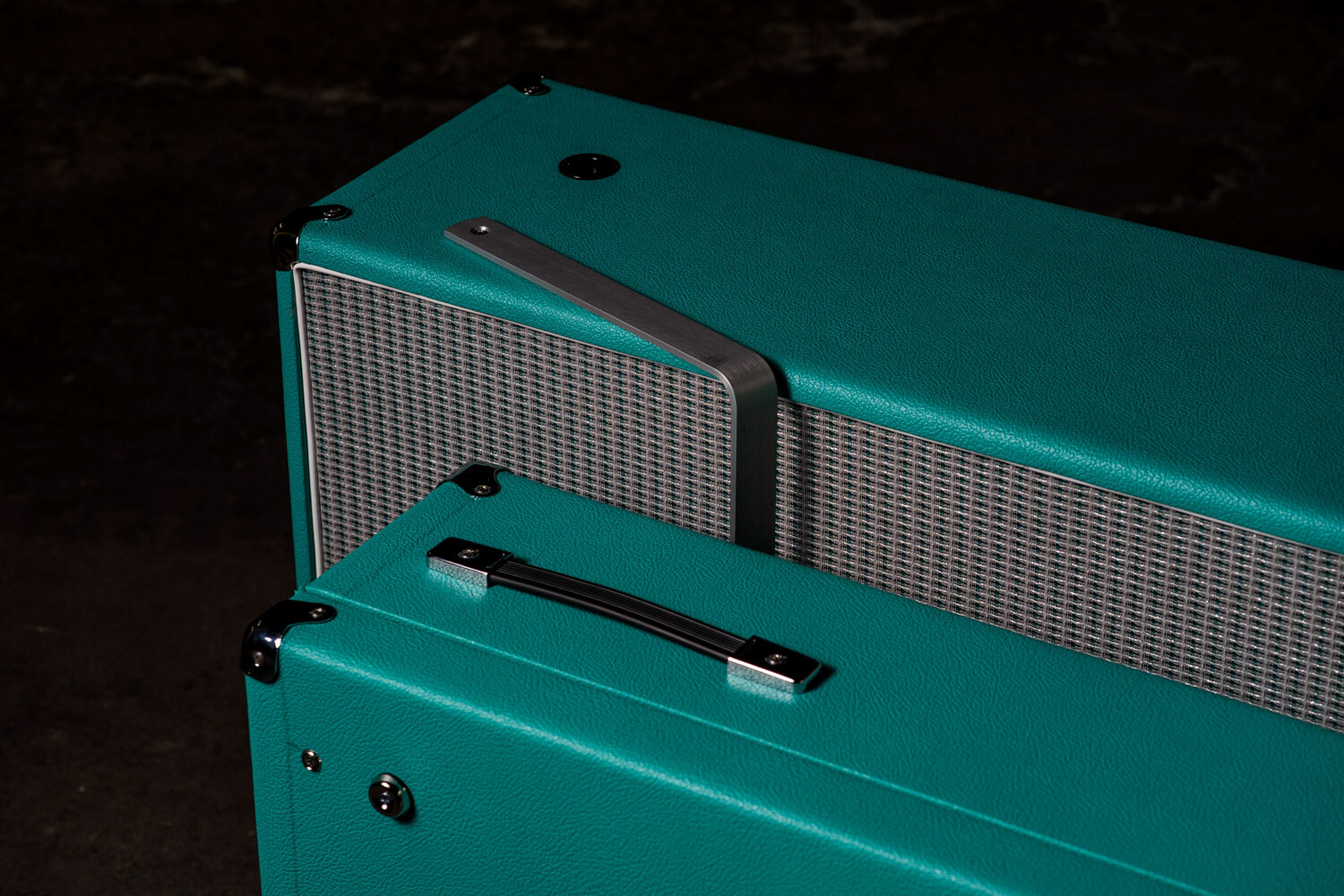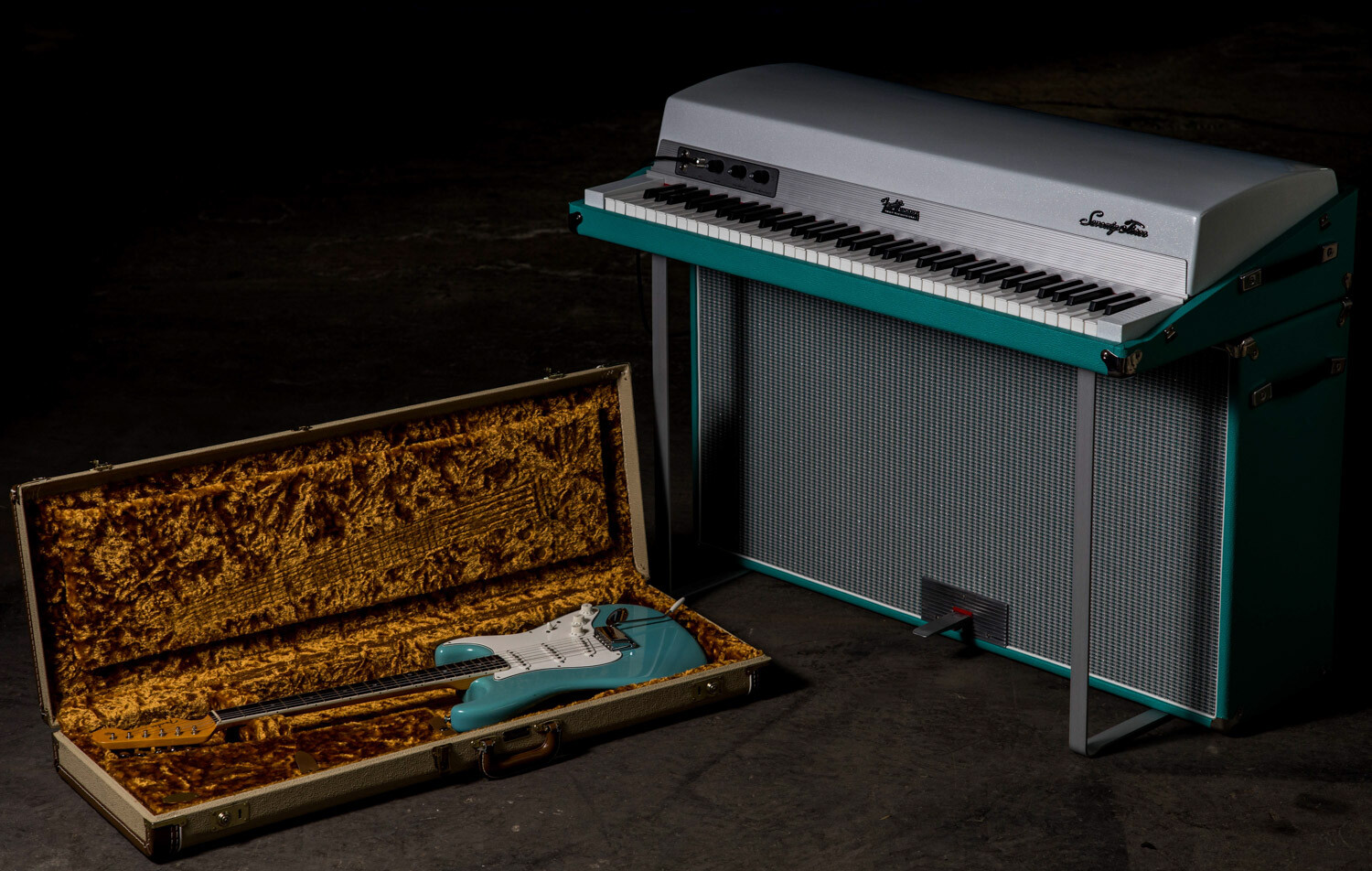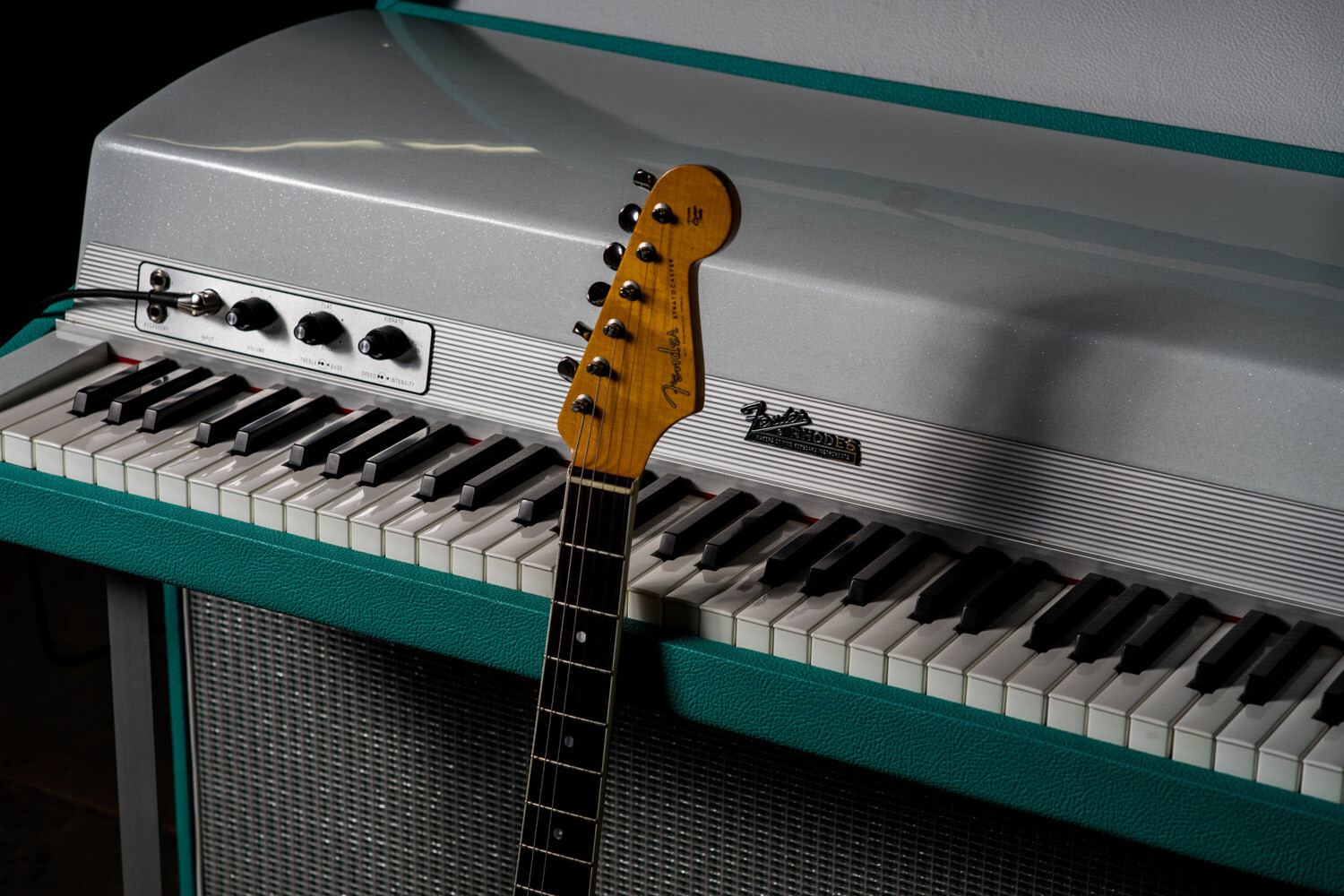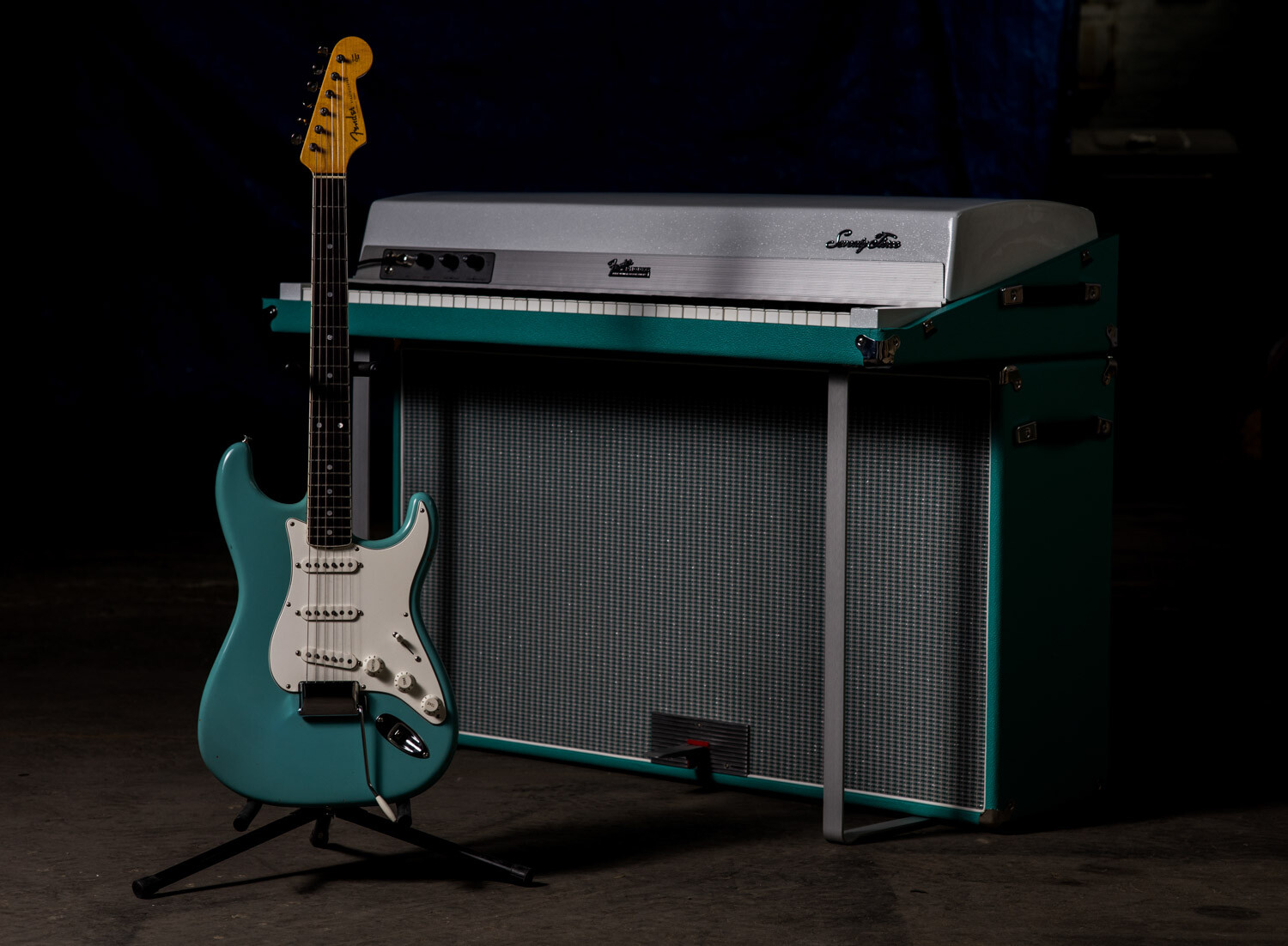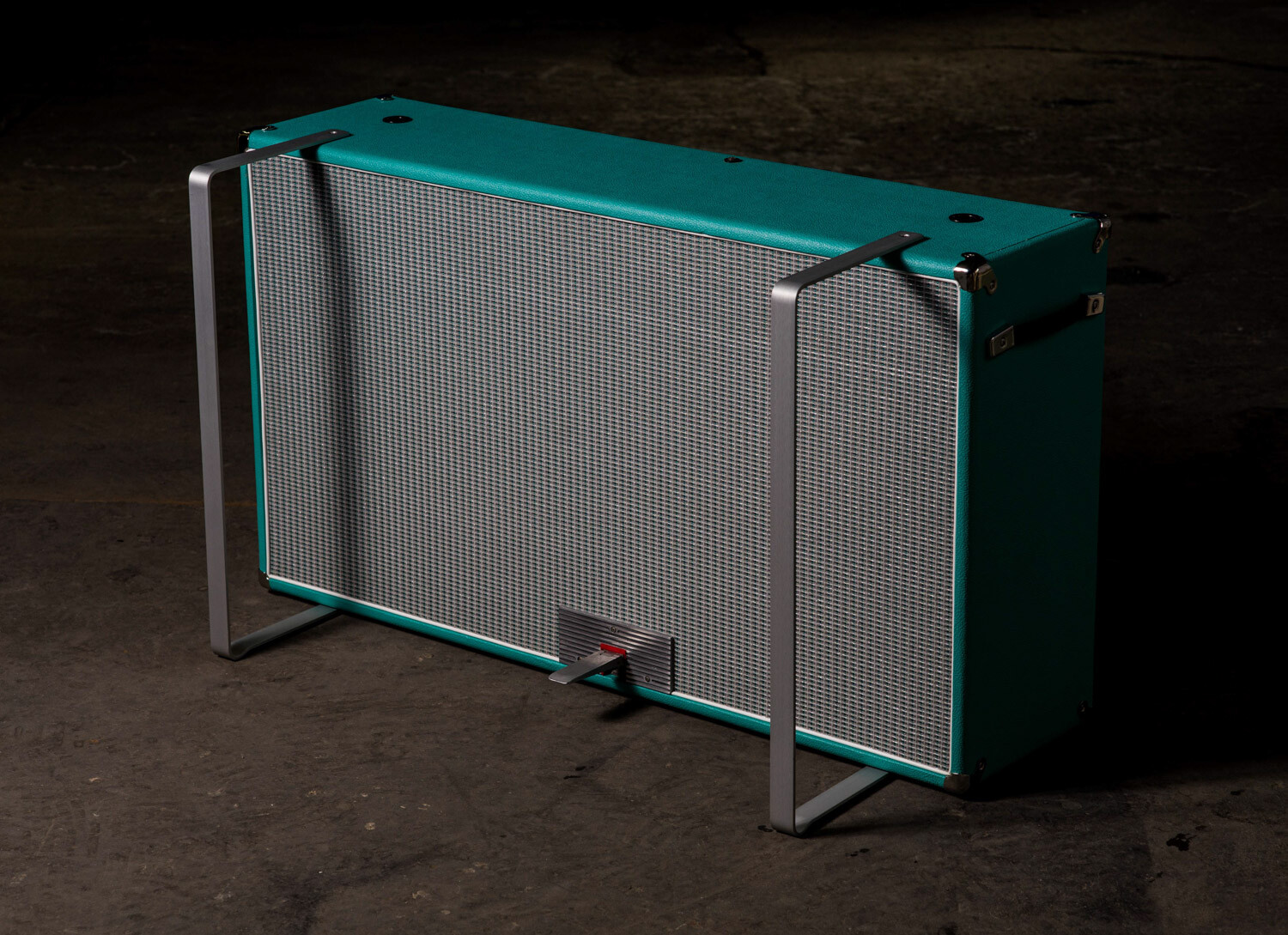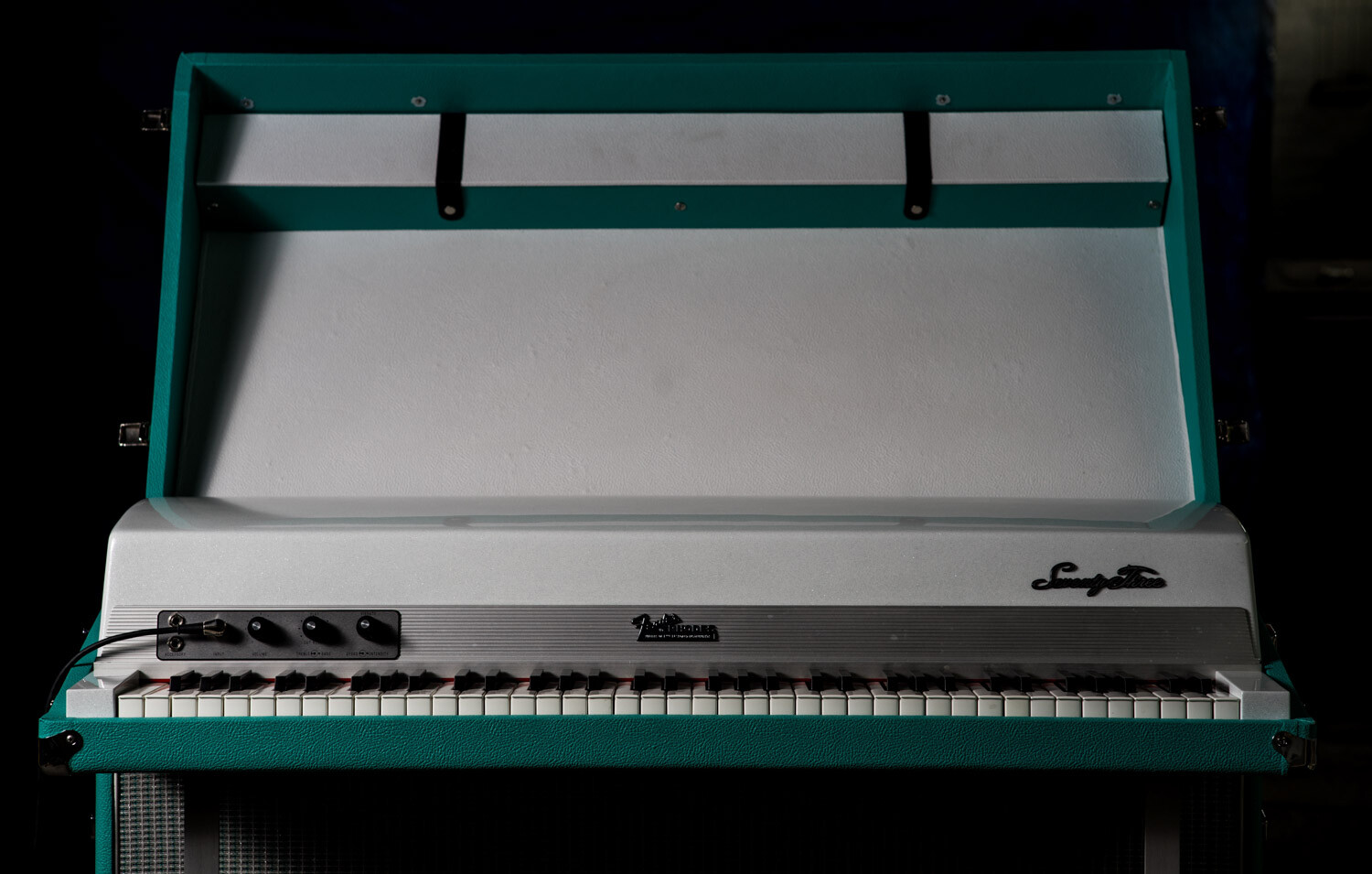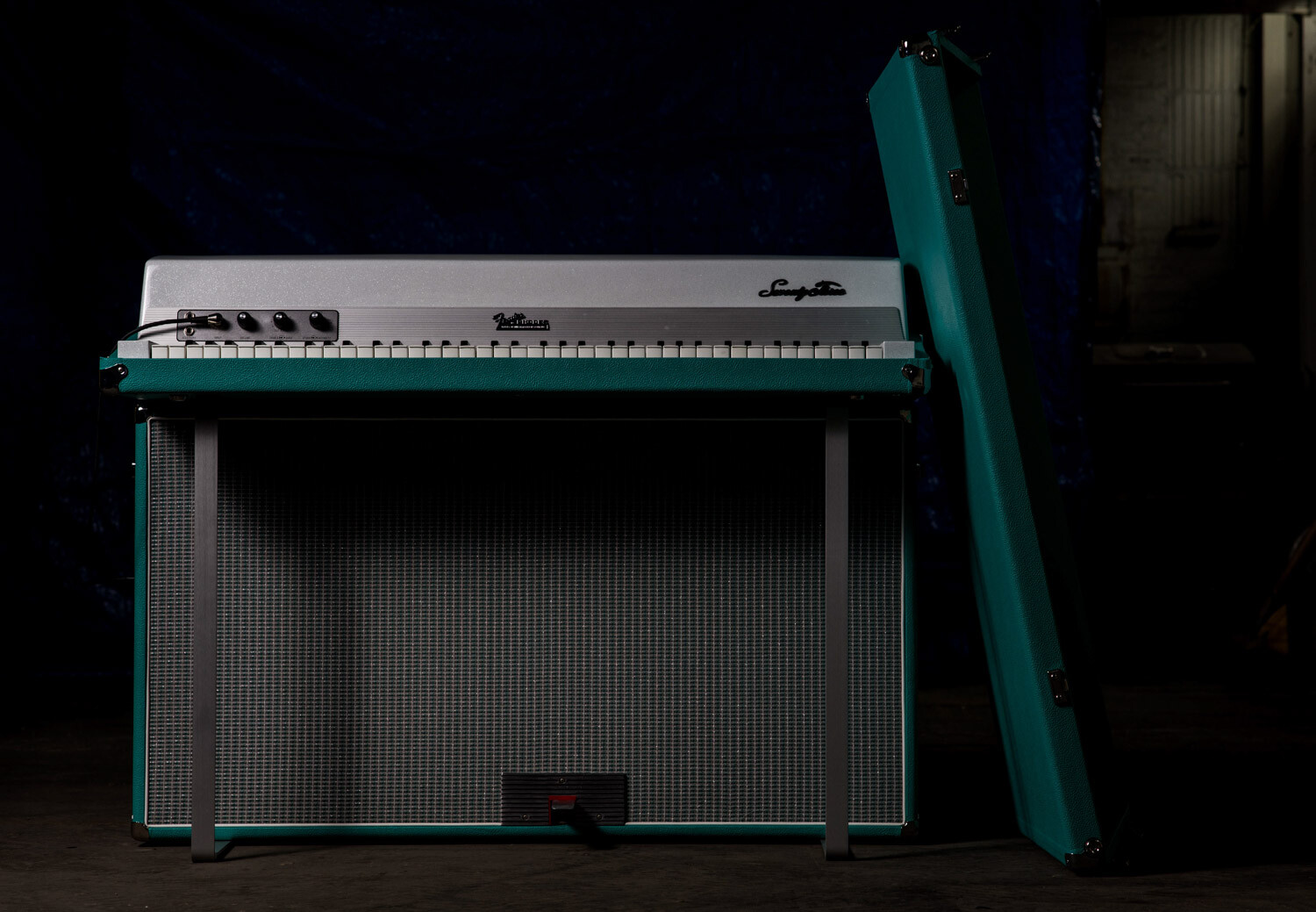 If you would like to restore a Rhodes with our Custom Shop please reach out to us at info@chicagoelectricpiano.com.