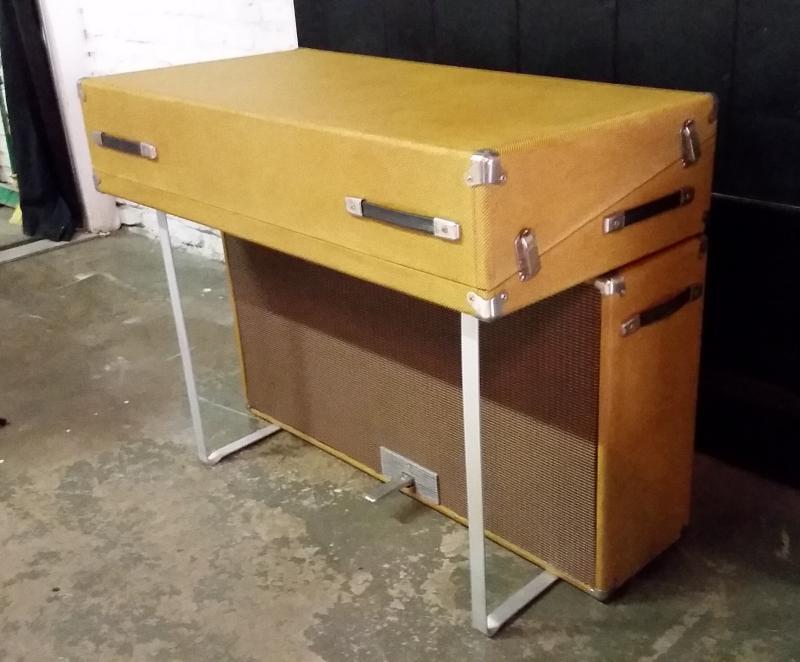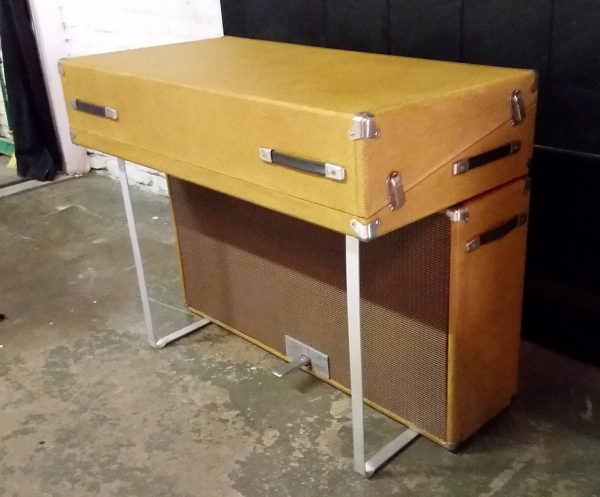 Many people were so blown away from our Tweed Two Tone Rhodes earlier this year that we were quickly contacted to tweed amplifiers and another two Rhodes in the custom finish. This one in particular has the shellac'd finish for the amber shine that we know and love from the classic Fender amps. This gives the tweed a classic aesthetic look and also prevents the tweed from getting stained or fraying.
This is a 1975 Rhodes Suitcase from the late '75 period with all plastic hammers. Although this period of production usually takes a little more work to regulate properly the Rhodes can sound and feel just as good as the earlier true Fender Rhodes period. The key to maintaining their classic tone is restoring them with the original cube shaped hammer tips that give them the signature Fender Rhodes attack.
When restoring a Rhodes cosmetically it's always a tough decision whether or not to use the aging original hardware (corners, handles, logos, etc.) or whether or not to use shiny new hardware. The original hardware maintains the vintage vibes and mojo of the instrument while the new hardware completes the cosmetic overhaul for those that want a brand new finish. In this case the decision was a no brainer… The original Rhodes hardware's patina and light rust looked way too good with the tweed and amber shellac.
Here's a look at the Custom Tweed Rhodes: