There goes another one of my favorites! Tweed and Walnut Special!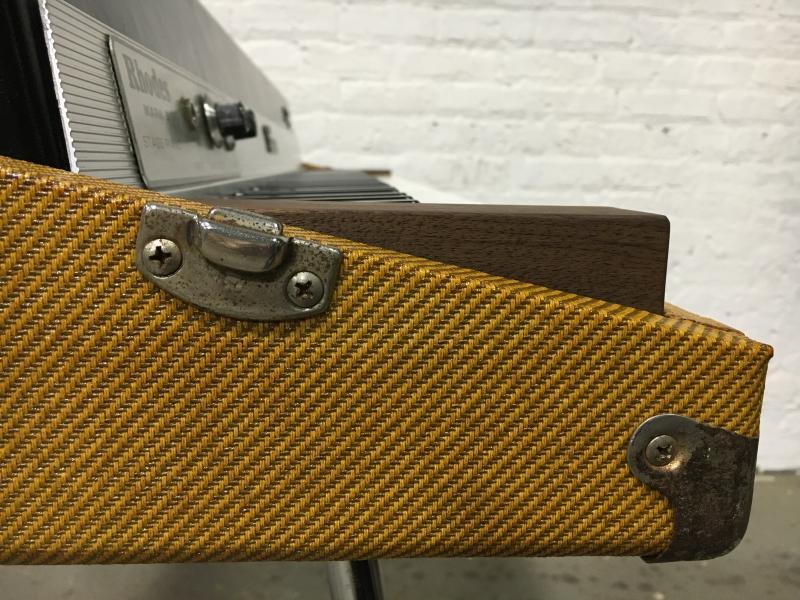 If you look closely this one might look familiar… And not just because of the obvious we customized a gorgeous Tweed Sparkletop last year… LOOK CLOSER…
Still don't see it??? It's the Sea Foam Rhodes in new skin!
Look again: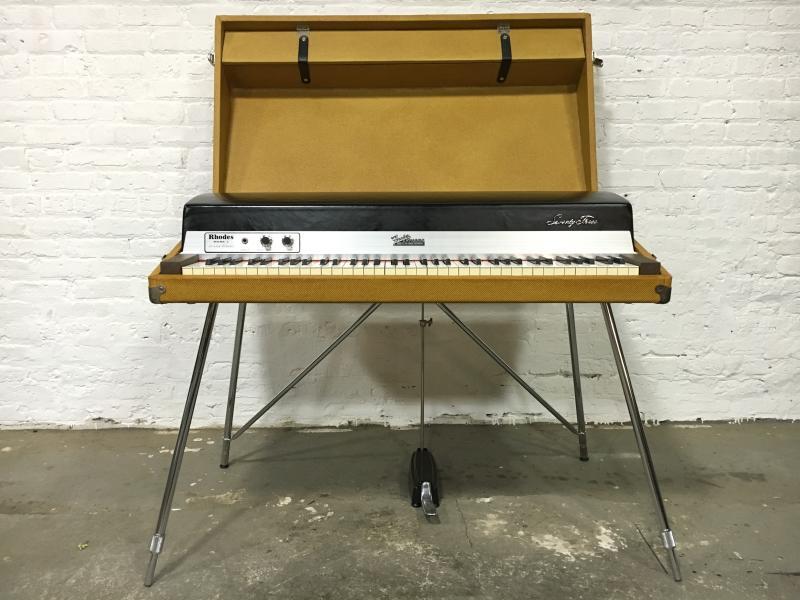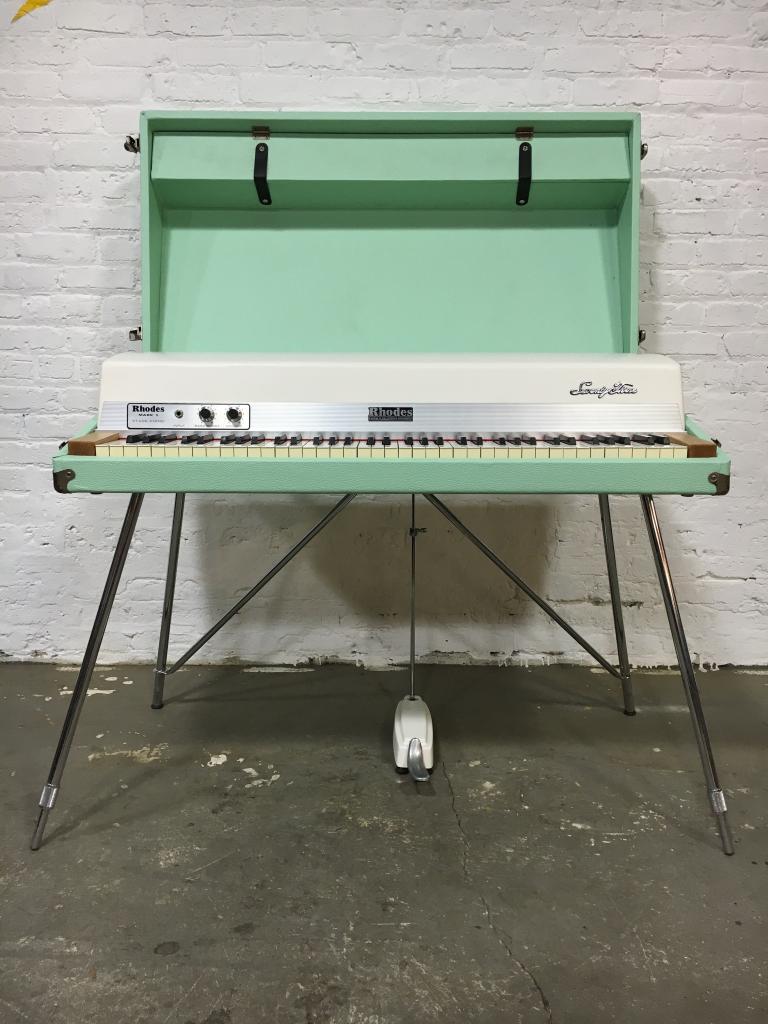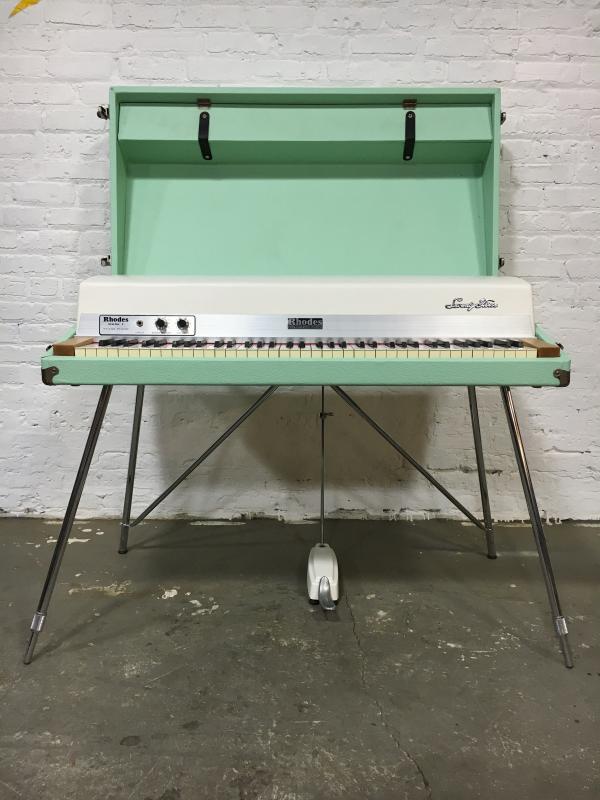 Now you see it, don't you  ? ? ?
…Ok, cosmetically the only thing cosmetically the same between these two pictures would be the keys. The client fell in love with the former sea foam Rhodes' tone and action but had their own vision how the Rhodes should sound. Not long after, another Rhodes fell in love with a Rhodes that needed cosmetic rehab and was thrilled to transplant their instrument into the Sea Foam — Win-Win!
We also "transitioned" the logo since the piano was from 1974 and the best back facing logo for the tweed finish was the black worn-out one you see here: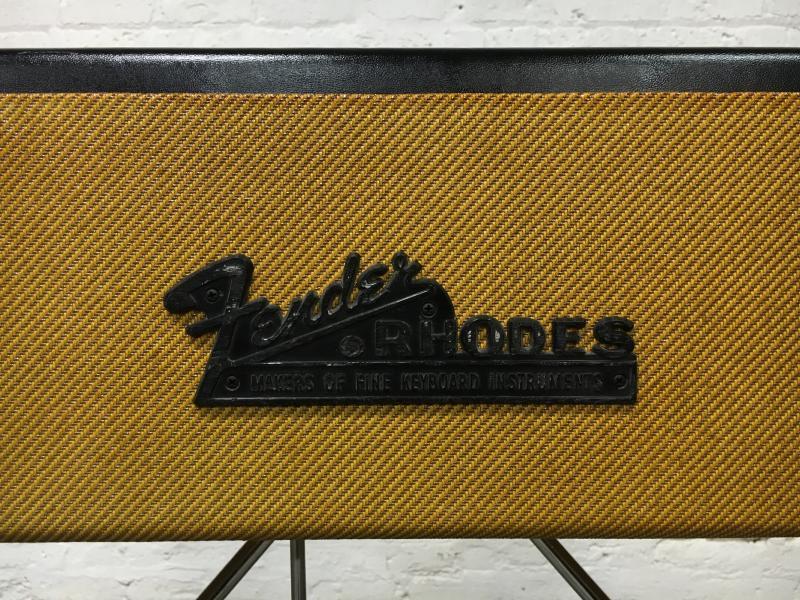 The worn logos and aged hardware just seems to work great with the aged tweed finish!