How about this for a dream rig? ? ?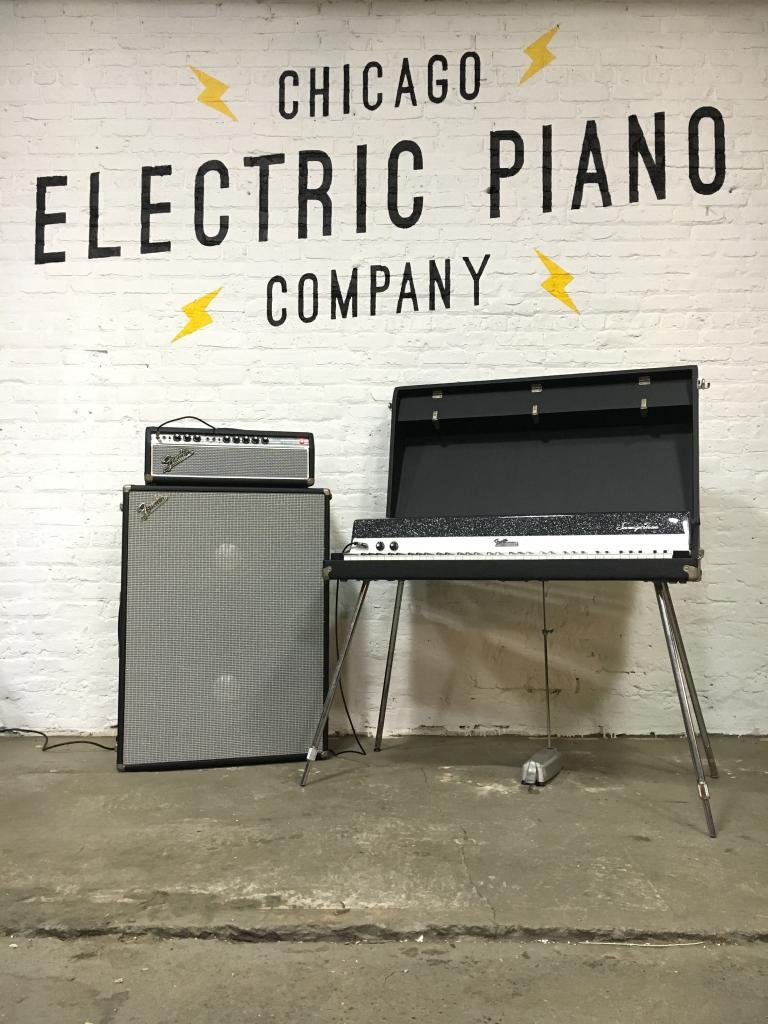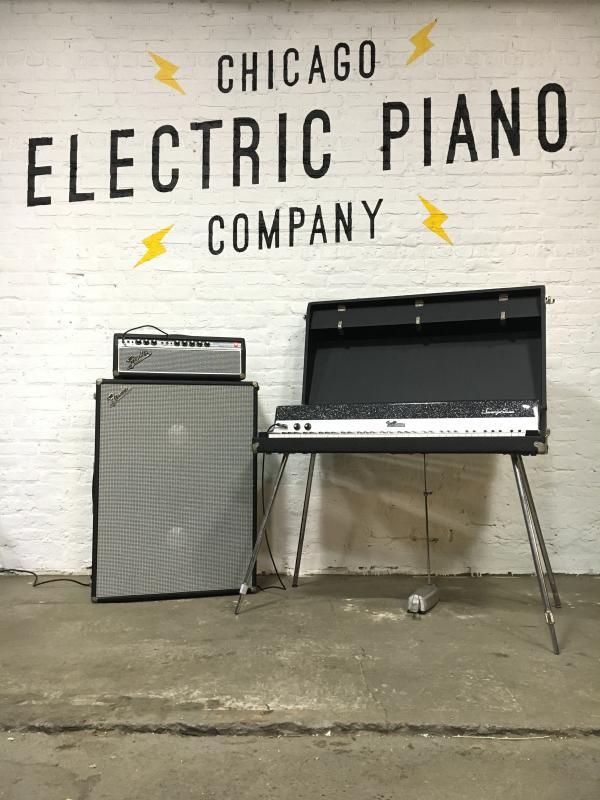 There goes an amazing pairing from our workshop! We just wrapped up a complete "Rebirth" services restoration on this 1972 Rhodes Mark I Stage 73 and all new tolex and grill cloth on its Fender Bandmaster and 2×12″ extension cabinet. As always we promise that it sounds even better than it looks!
When this Rhodes walked in the door it looked like it could really tell a story from all the wear and tear. The case of the Rhodes came in with unbelievably torn tolex and a botched DIY repair. Someone had previously patched the tolex with new pieces and an unknown glue that gave us a hell of a time to clean up off the wooden cabinet. The lid was cracked and scratched, and cheek blocks had cigarette burns on them, but luckily the key tops were in pretty good shape.
We started the restoration with a complete leveling and regulation of the key bed and upgraded the key pedestal with the "pedestal bump" that was used in later Rhodes production giving it a more dynamic and expressive touch. The difference was night and day with the swampy action that it came in with.
Under the hood we replaced the tone bar grommets and the hammer tips with reproductions produced by Retro Linear. We find their grommets to be the best for bringing the sustain and bark back to the harp. Their cubed hammer tip sets capture the feel and the sound of the early Fender Rhodes era of this Rhodes and we wanted to stay as true to that sound as possible.
The lid and cheek blocks were replaced with a "Black Diamond" fiberglass sparkle top from Vintage Vibe. Up close and especially under stage lighting these lids really pop! This was the icing on the cake.
In addition to the new tolex on the Bandmaster, the speakers were re-coned and a new rear baffle for the speaker cabinet needed to be cut. This cabinet contains a pair of JBL D120F speakers and they sound terrific!