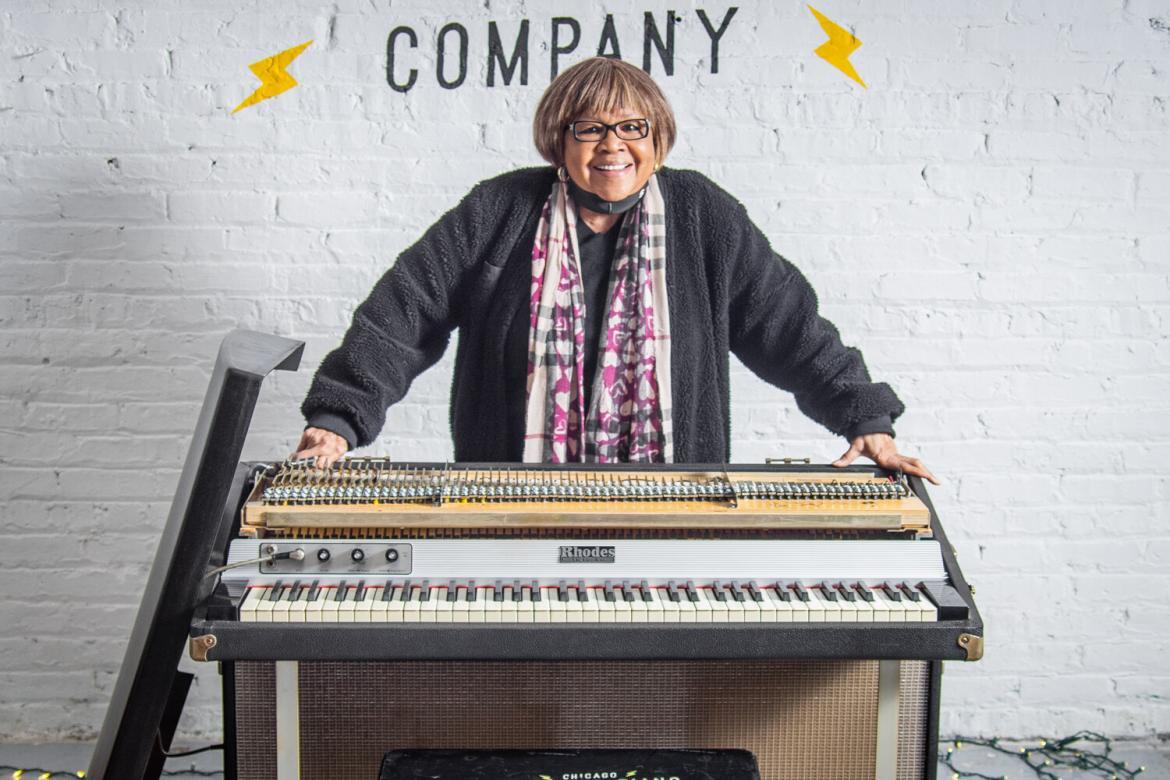 An opportunity to own an authentic artifact from one of Chicago's greatest voices!
Mavis Staples is a legendary performer, rock n roll hall of fame inductee,  nominated for and recipient of multiple Grammy awards including the Lifetime Achievement Award. Through seminal recordings with her family band "the Staples Singers" and work as a solo performer, her impact on popular music cannot be overstated. We are honored to partner with her in the auction sale of her personal 1976 Rhodes Suitcase Piano.
Auction Ended February 28, 2022.

This piano has some stories to tell! Received by Mavis directly from the Rhodes company in the late seventies, she has been the only owner. Over the past forty years, it has been the center piece of jam sessions and entertaining in her home. As far as we know, until it came to our shop, it has never left the house. After our restoration, this Rhodes is ready for the next forty years! Upon completing our services, Mavis visited the shop to inspect our work and sign off (literally!) on the piano.

This Rhodes has received a comprehensive restoration at our shop focusing on delivering a highly playable piano while preserving the original legacy as best possible. Our services were contracted with the intention of selling a fully restored instrument. As this piano spent the majority of its time sitting in the same spot, the cosmetics are excellent and it is presented in original condition. We believe there is some magic in vintage parts, and it is our philosophy to prioritize these elements in any restoration. With this in mind, the original hammer tips on this piano have hardly seen use and are in great condition. The action has been meticulously rebuilt including a pedestal bump modification, new bushing felts, key bed leveling and lubrication. Our escapement and strikeline setup as well as new high quality tonebar grommets ensure the best possible voicing for dynamic playability and tone. The electronics overhaul features all new electrolytic capacitors throughout the power supply, preamp and stereo amp modules. Additionally, the lead dress has been updated throughout and the preamplifier's 24V supply has been rebuilt with modern components for lower noise levels. Biasing resistors have been selected and calibrated for ideal voltage offset and bias levels. A detailed restoration log will be included with the sale of the piano.
Watch the Nigel Hall Trio Perform Live at CEPCo on Mavis' Rhodes: