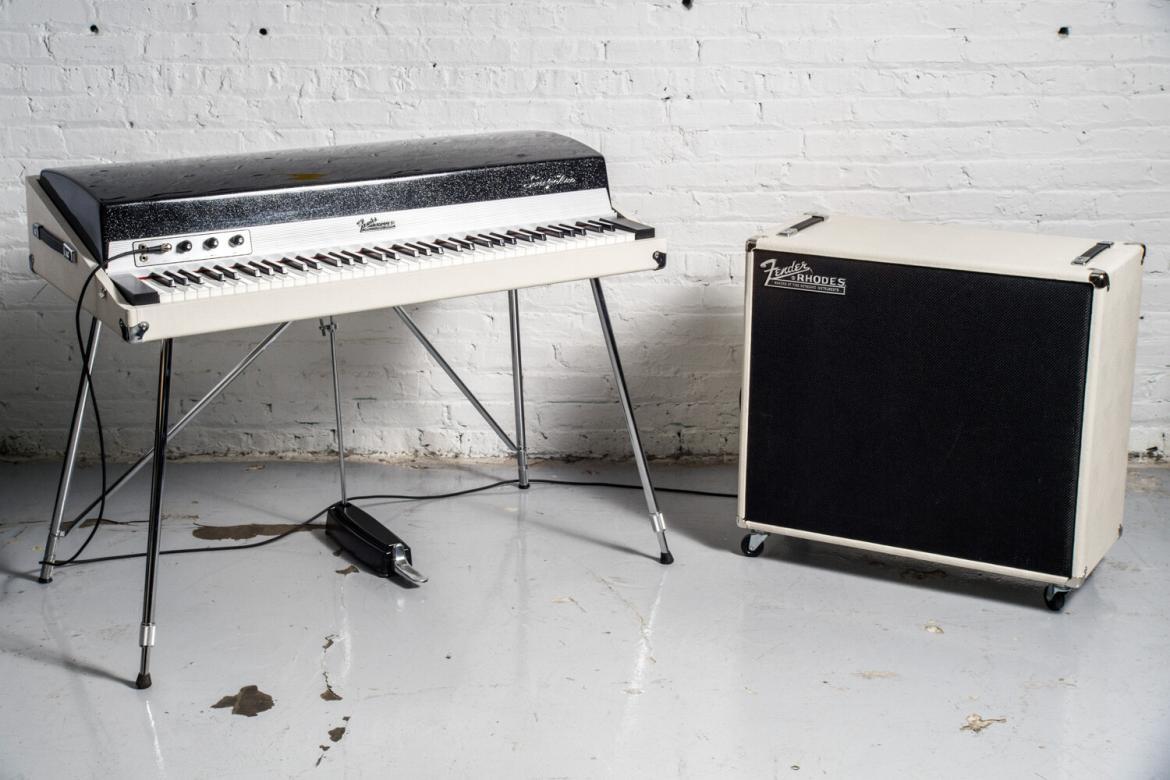 A sublime combo that sounds just as good as it looks: 1973 Fender Rhodes Mark I in Ivory tolex with accompanying Stereophonic Satellite speaker cab!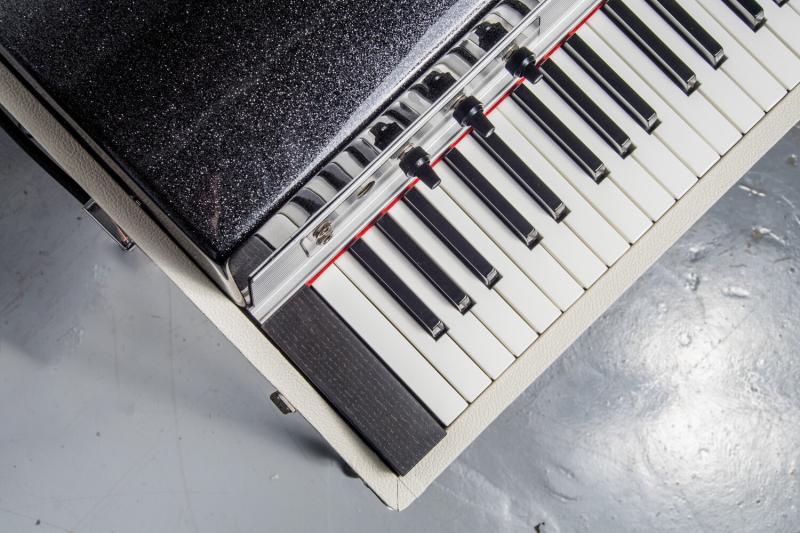 Ivory tolex has become a shop favorite. Bridging the gap between bright white and blonde, Ivory provides the perfect contrast to the black keytops, cheekblocks and vinyl lid of a Rhodes piano. For this particular instrument, those features were enhanced with a lovely sparkle top lid, ebony stained oak cheekblocks and reproduction chrome hardware.
Also paired with this build is a custom matching amplifier of our own design, the Stereophonic Satellite. This features two 12 inch Jensen speakers in an original Fender Rhodes era Super Satellite cab. When paired with a Peterson preamp the two speakers produce a true stereo tremolo, an homage to the original Rhodes suitcase design in a more convenient and portable package.
How does it sound? Check out the samples below as you're scrolling through the photos (ideally on headphones or stereo speakers to get the immersive experience)!
Ivory Satellite – Superwoman by Stevie Wonder
Ivory Satellite – Lush Stereo Chords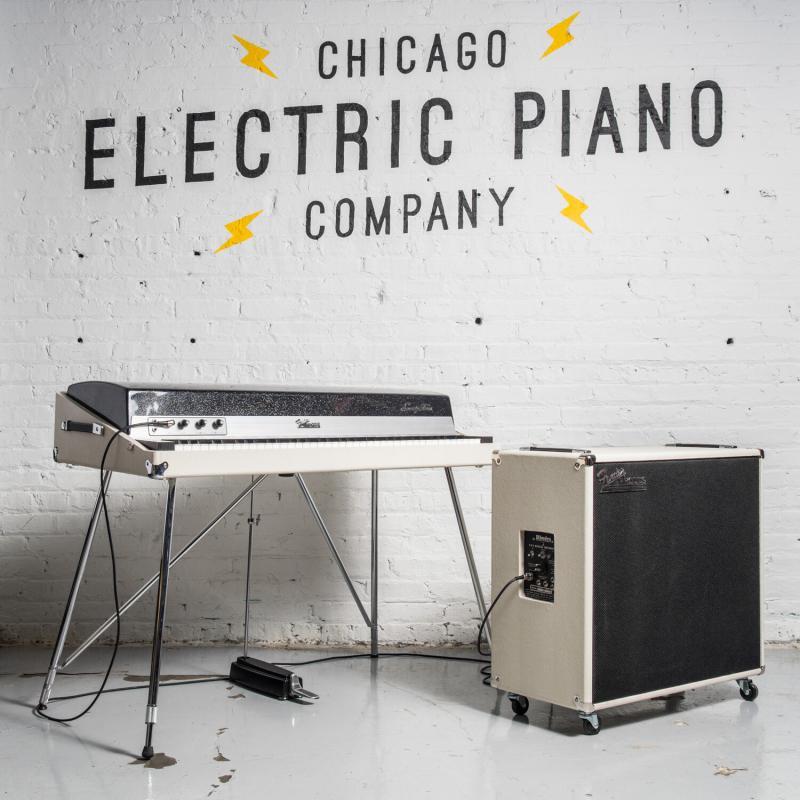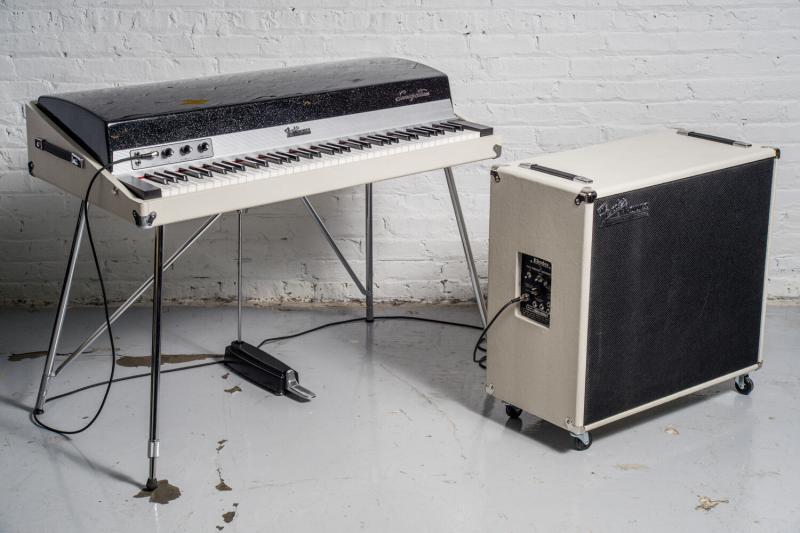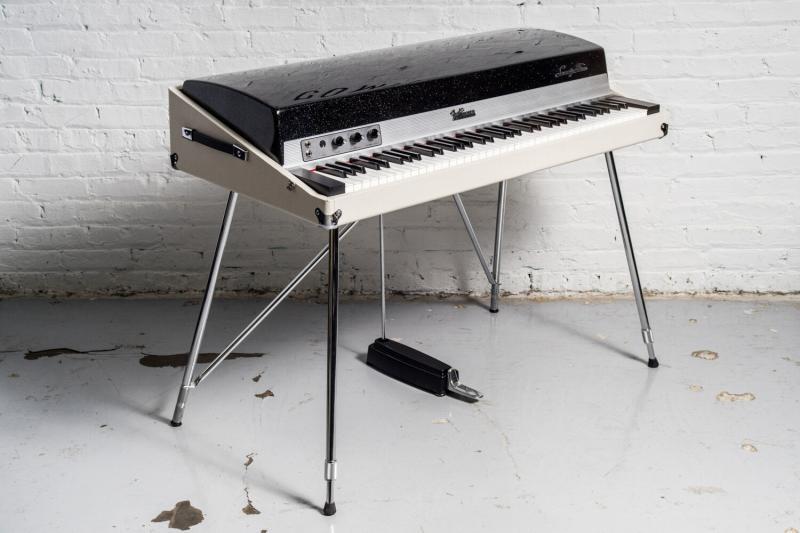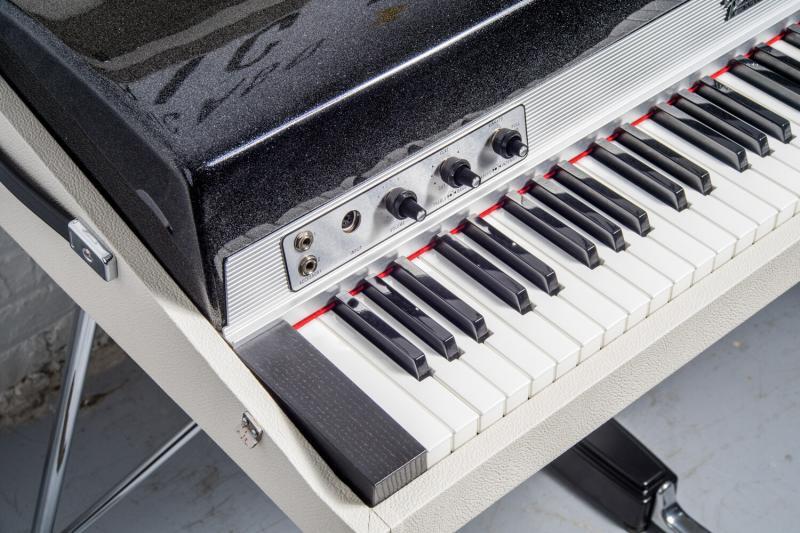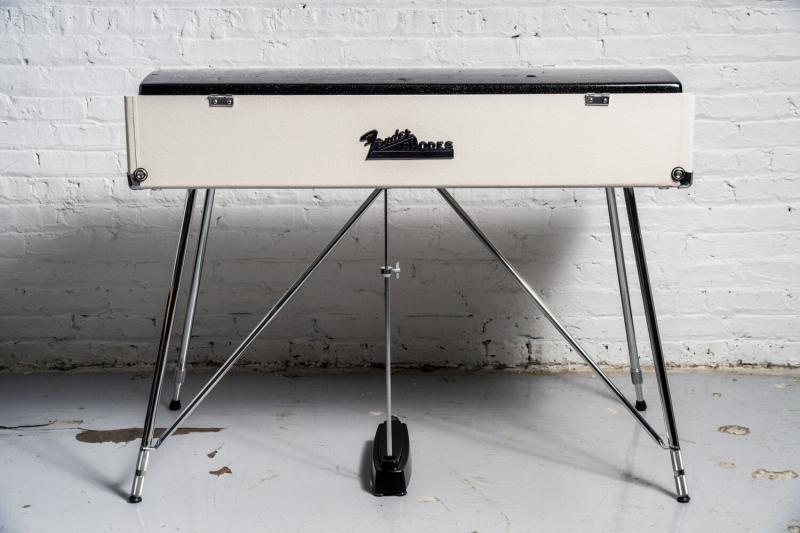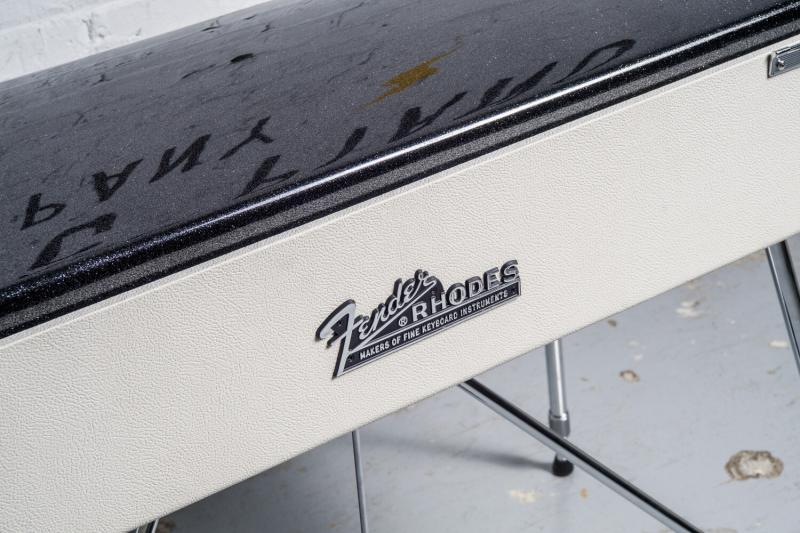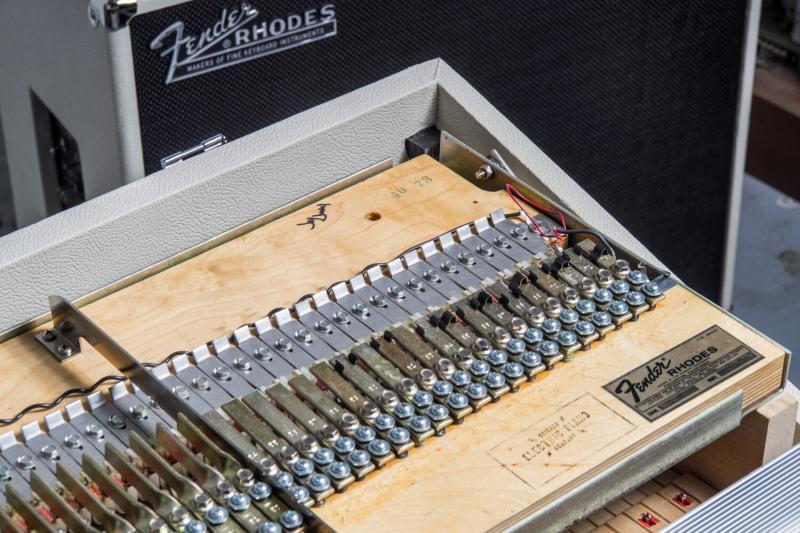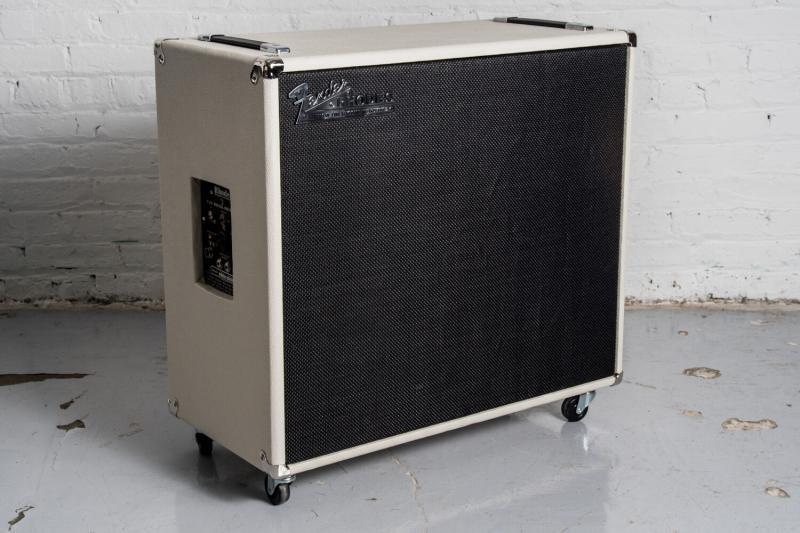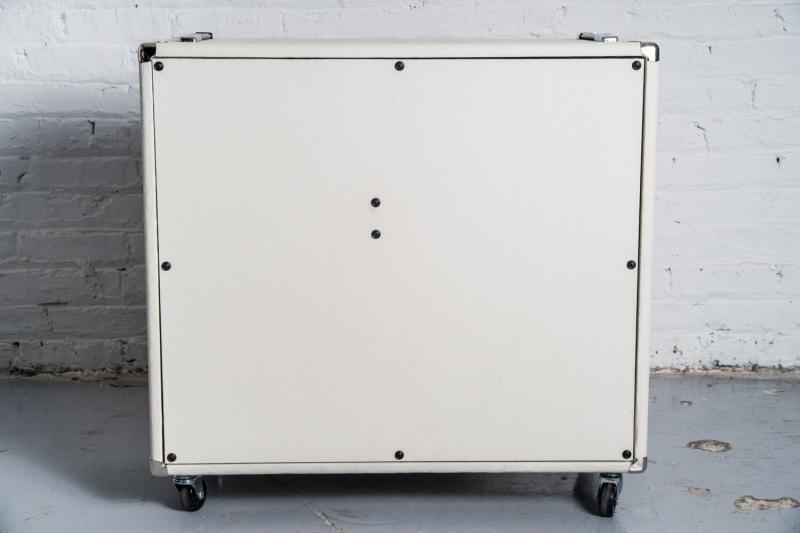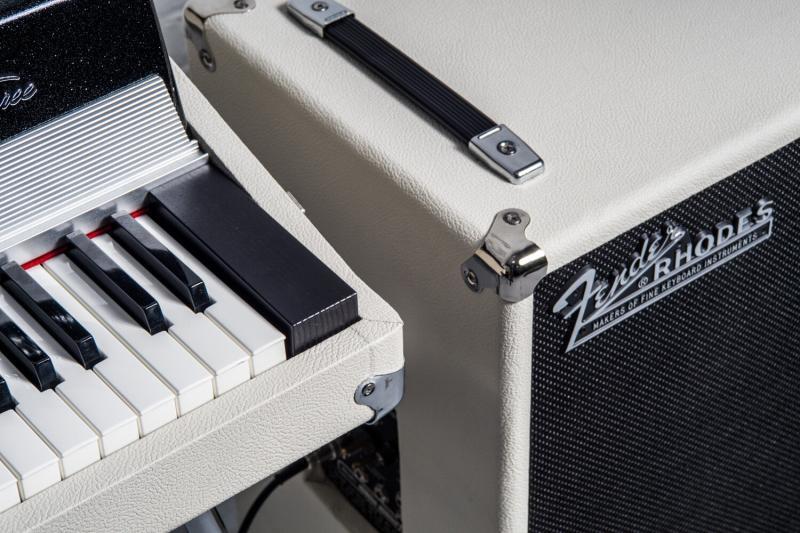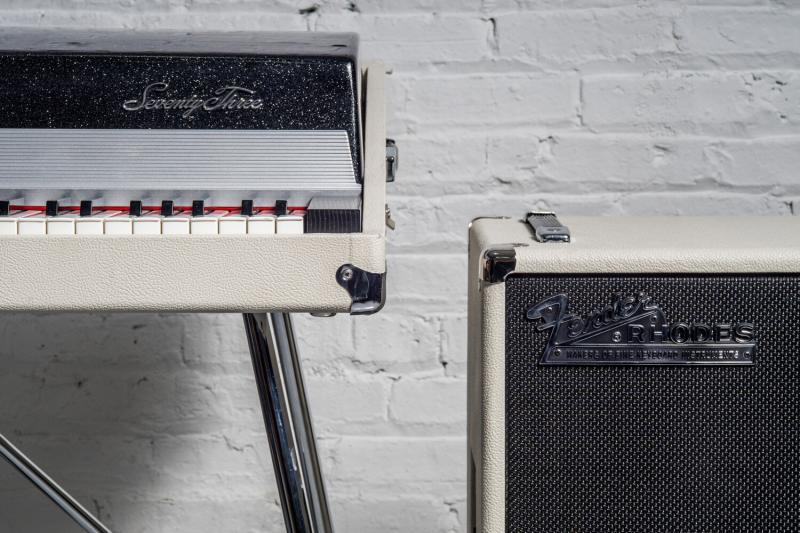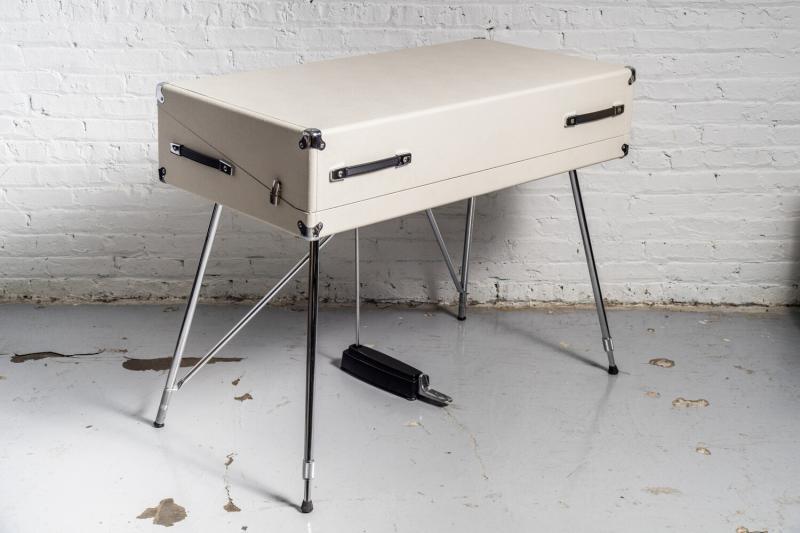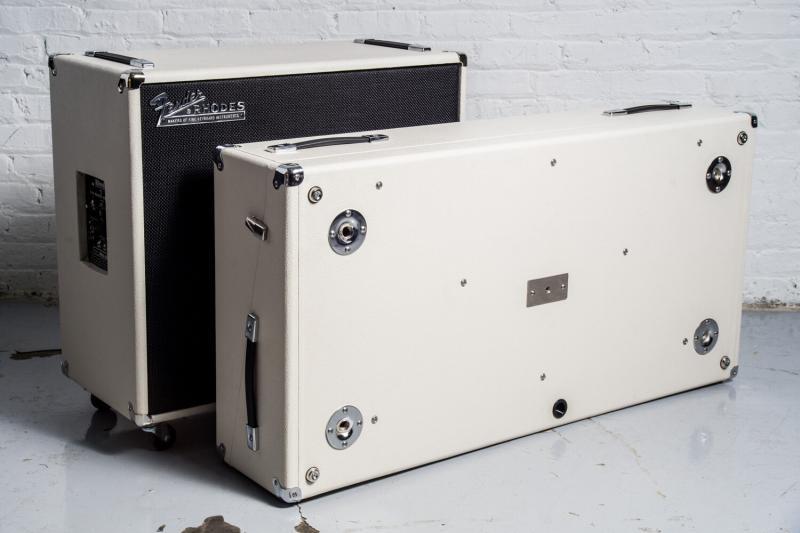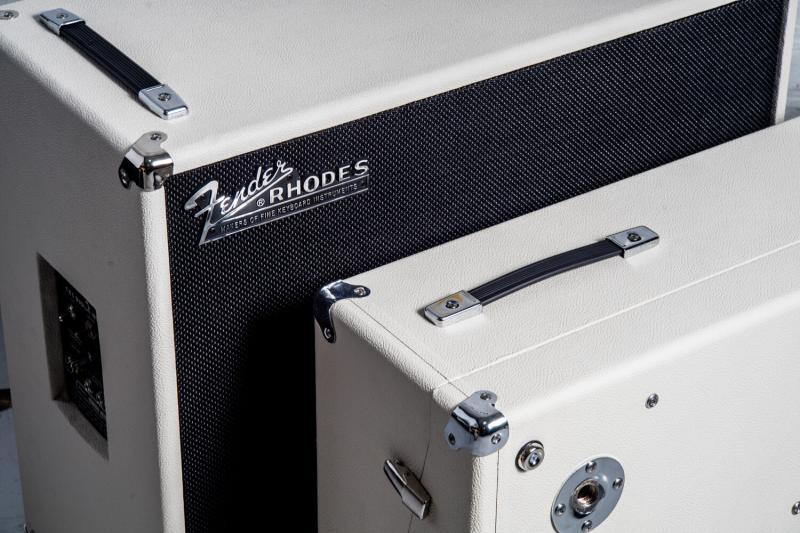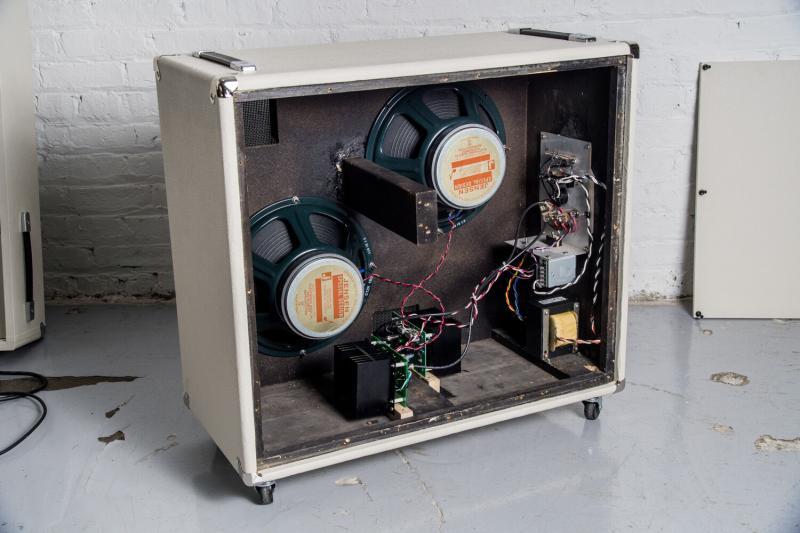 Interested in a similar custom piano? Drop us a line at info@chicagoelectricpiano.com