Here is the latest from our custom shop: The Custom Silver "Low A" Fender Rhodes Piano Bass.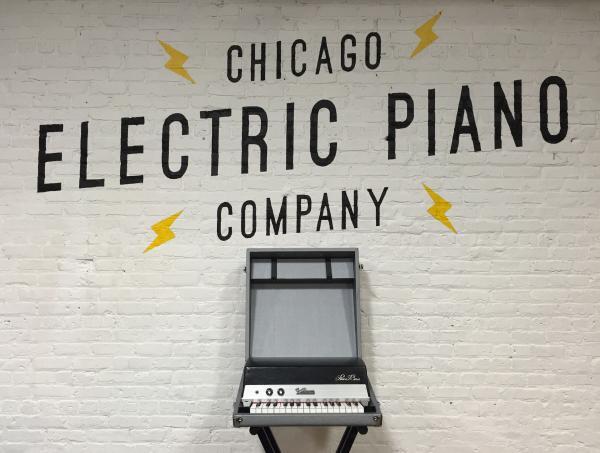 This key set was modified to play down to low A like the 88 key Rhodes key set rather than the low E from the 73 key set that usually punctuates the deepest end of the Piano Bass. The Piano Bass was refinished cosmetically with silver tolex and fully setup from top to bottom by hand. And with the low A this Piano Bass rumbles!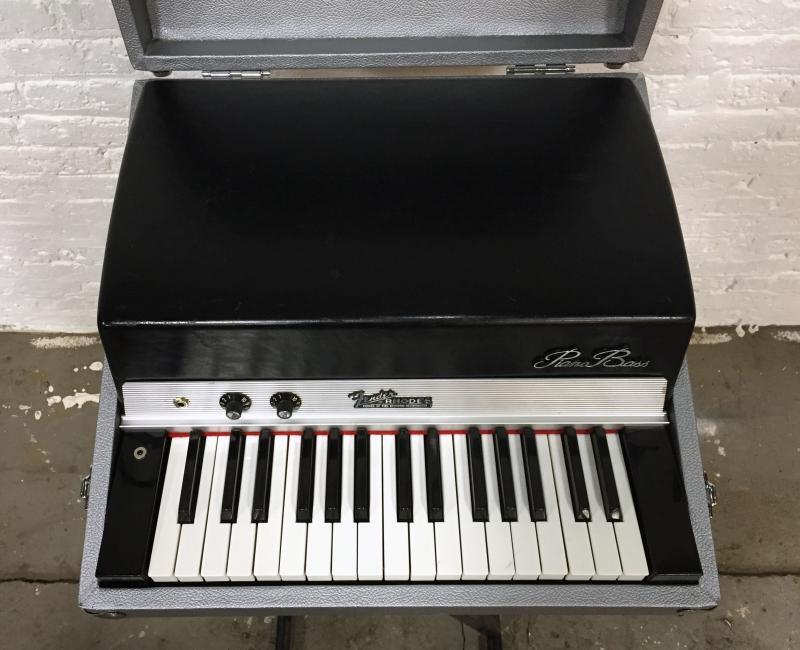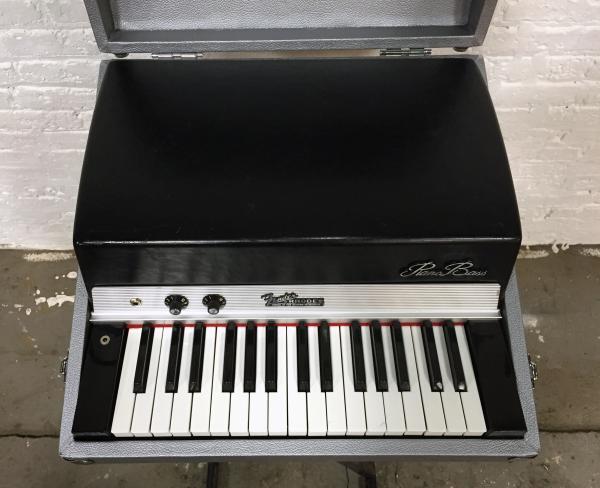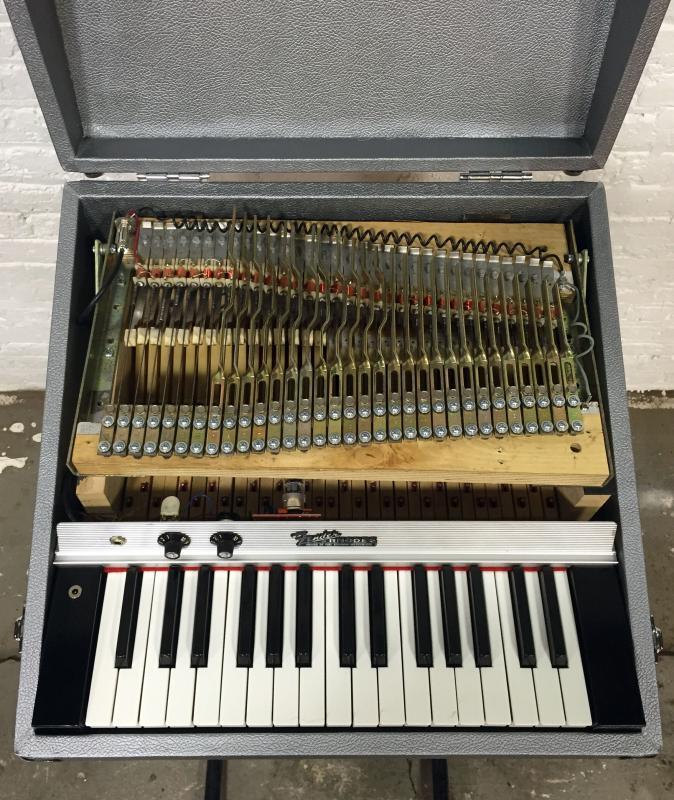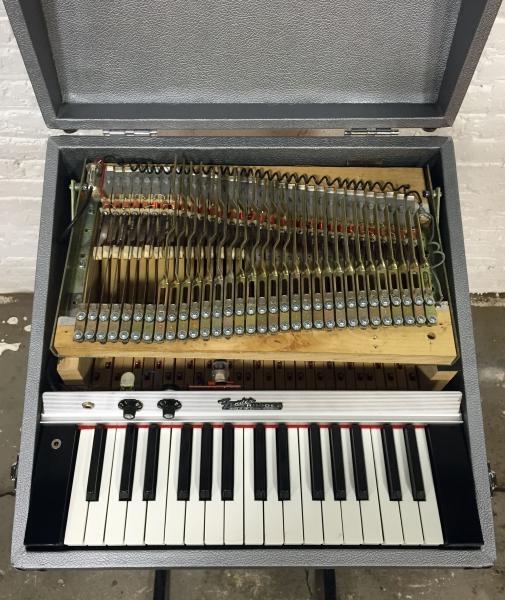 The installation of the deeper key set was intensive and required modifying parts from a vintage 88 key Rhodes. The key bed was cut down and routed to fit with the former key bed with a mortise and tenon joint just as the Rhodes key beds were originally manufactured. (See Below)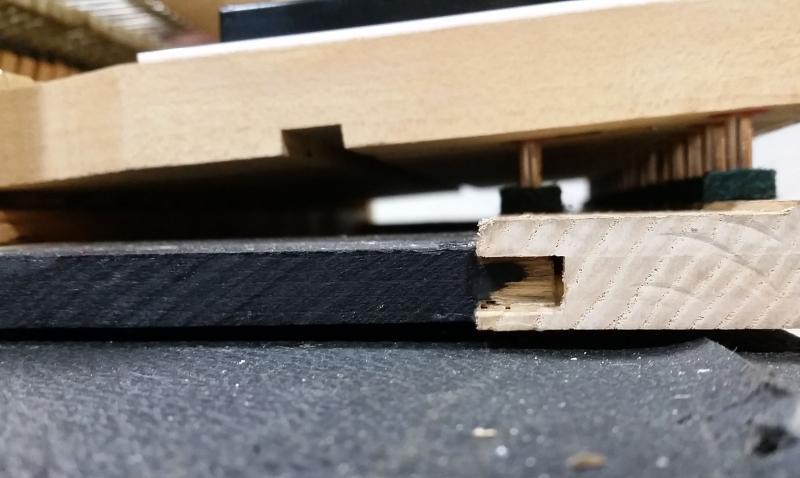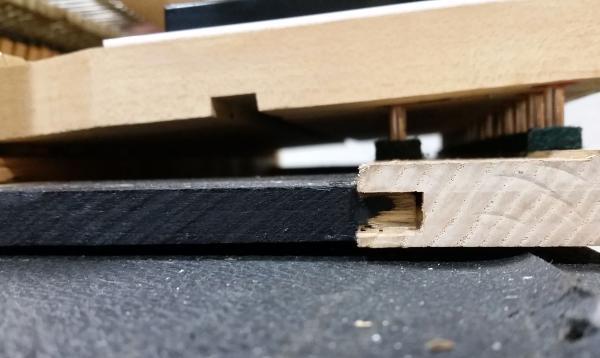 And the list of modifications doesn't end there… Once the key bed was installed in alignment with the hammers the strike line and escapement height of the harp was set. This is done by setting the alignment of the harp and harp supports and also shimming the height for final find tuning. The pickups also needed to be re-soldered for the piano bass ~5.7ohm impedance level. In the end, the entire Piano Bass was practically re-built by hand from top to bottom!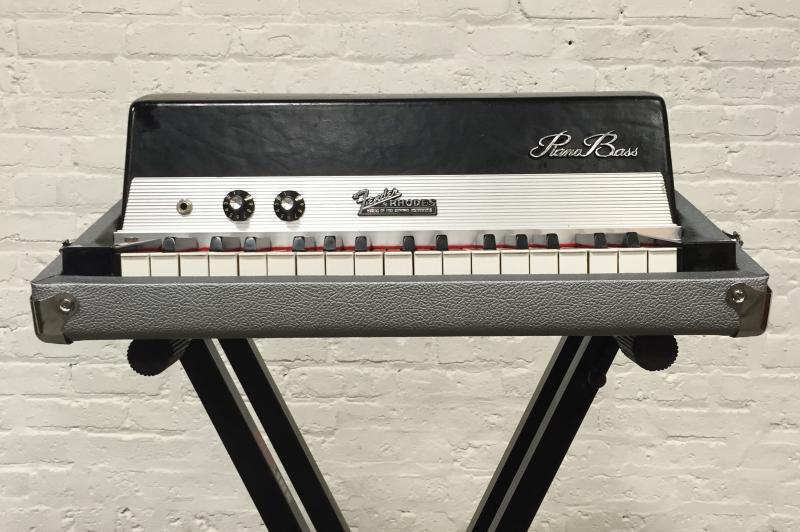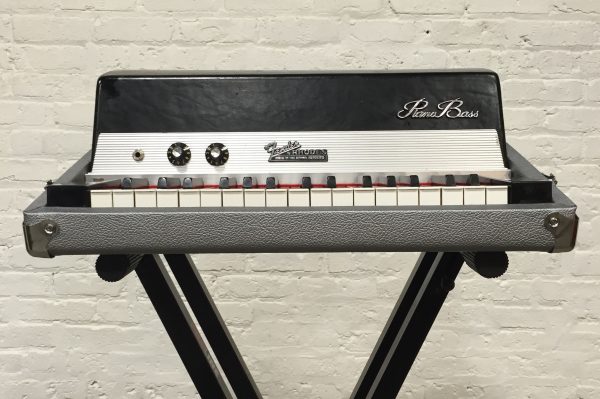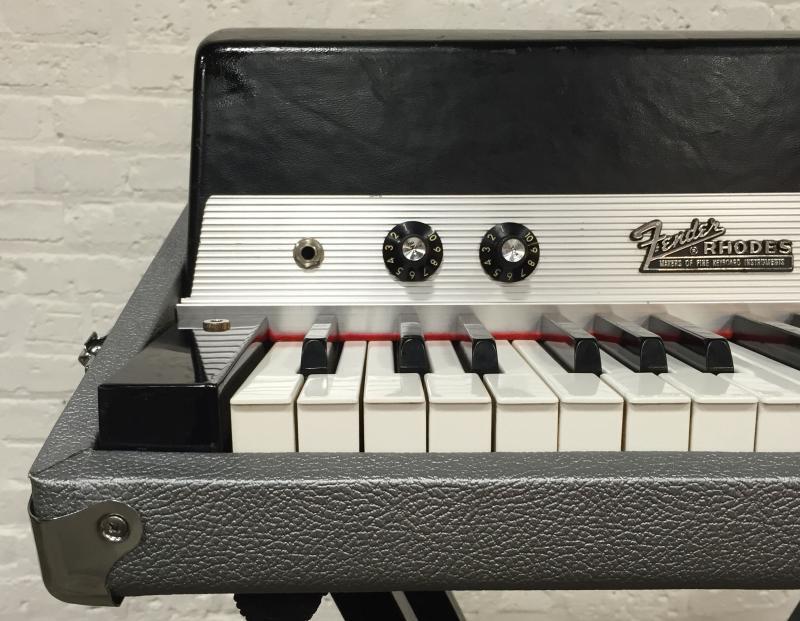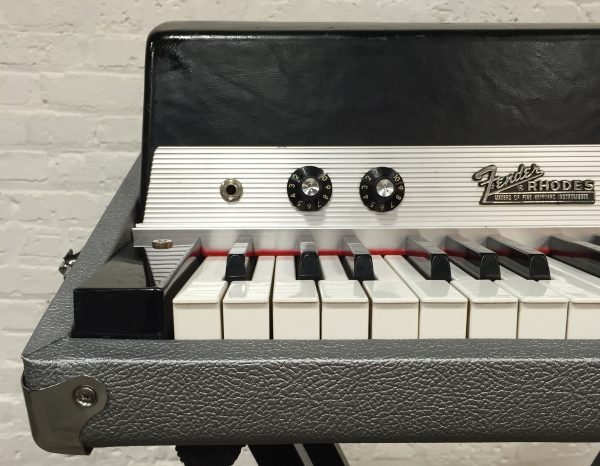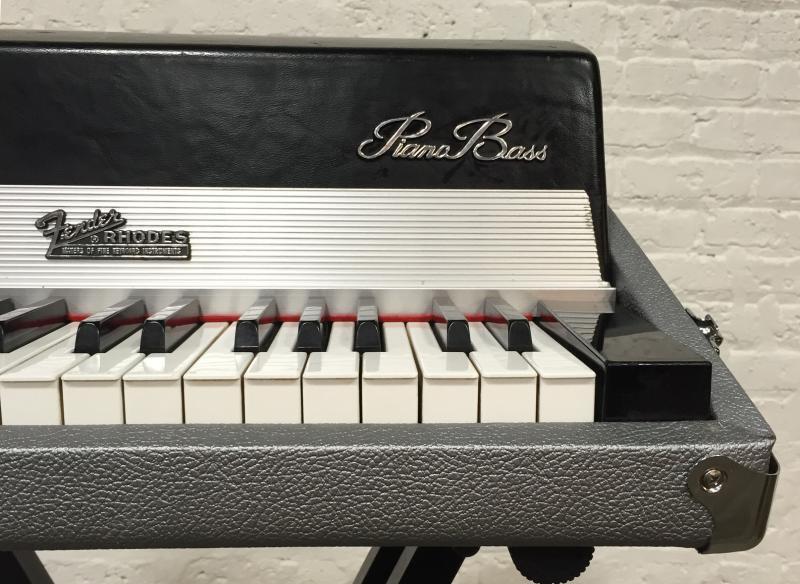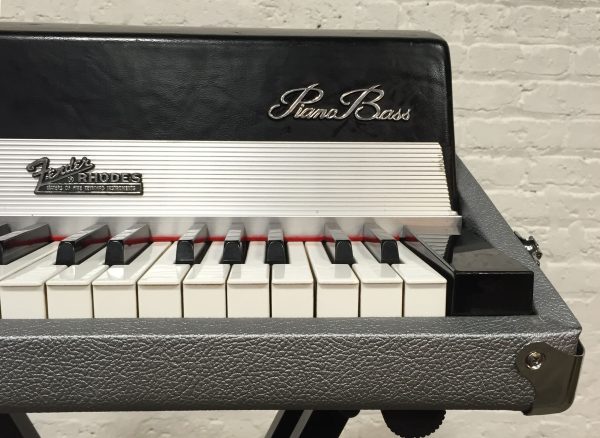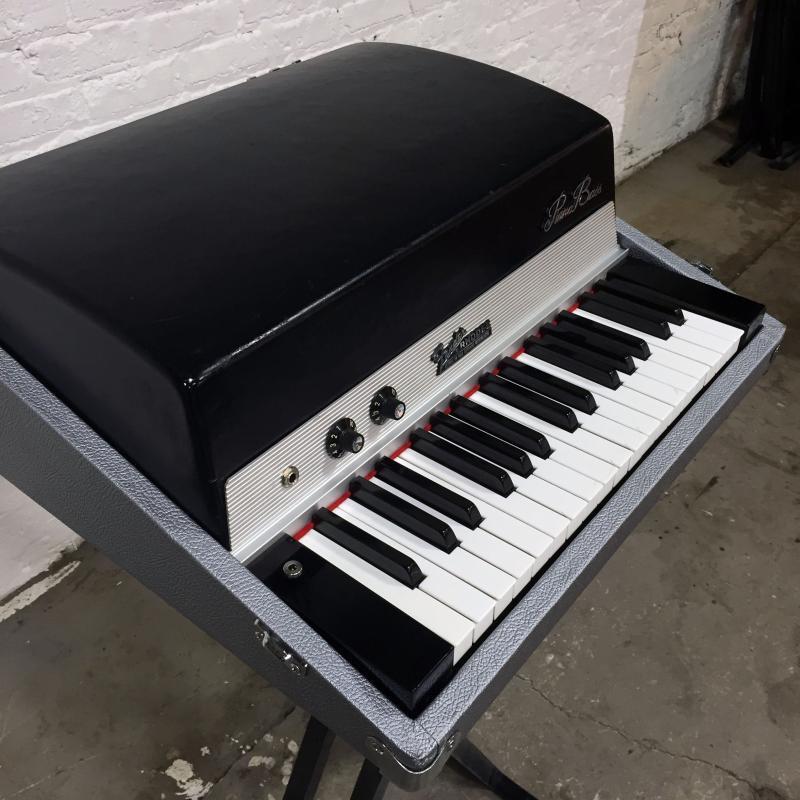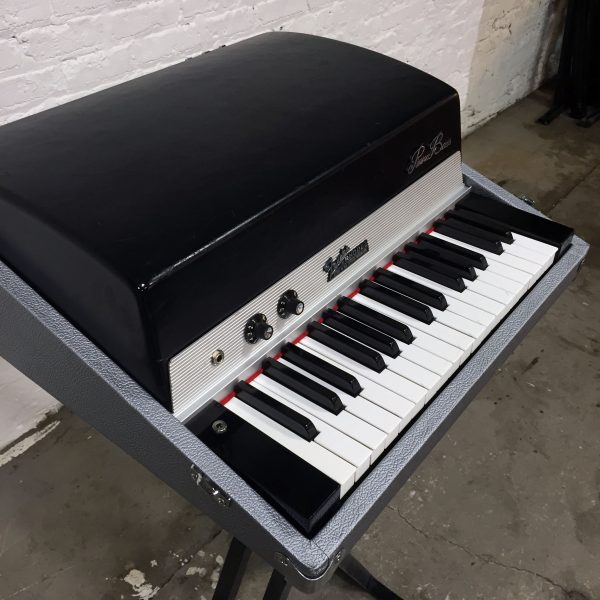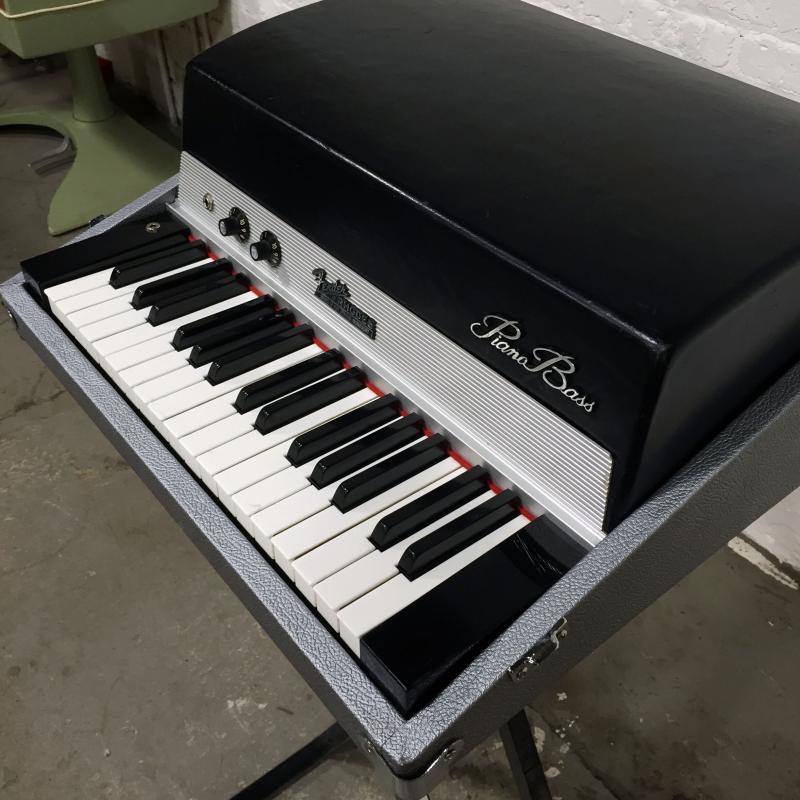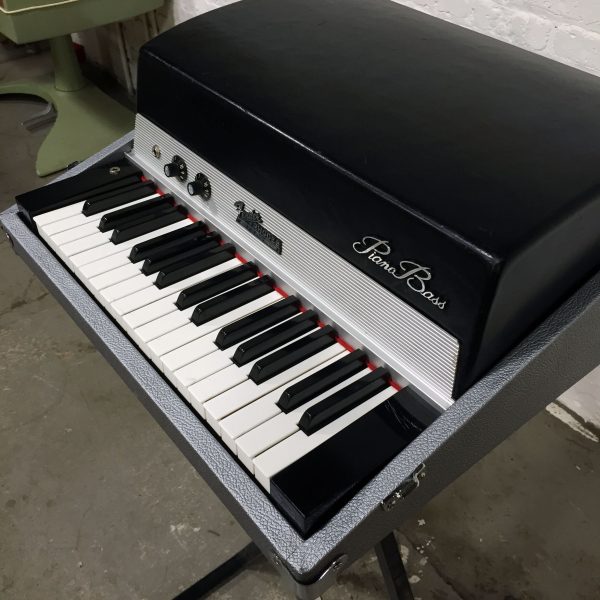 Stunning, right? When this Rhodes came into our shop the original tolex was in complete tatters! Since the piano is going to be hitting the road we decided to install protective corner hardware that was originally absent from the Piano Bass case design. We also installed a "Fender Rhodes" script logo for extra flair.