Here's another beautiful Custom Rhodes from our Custom Shop! Surfs Up!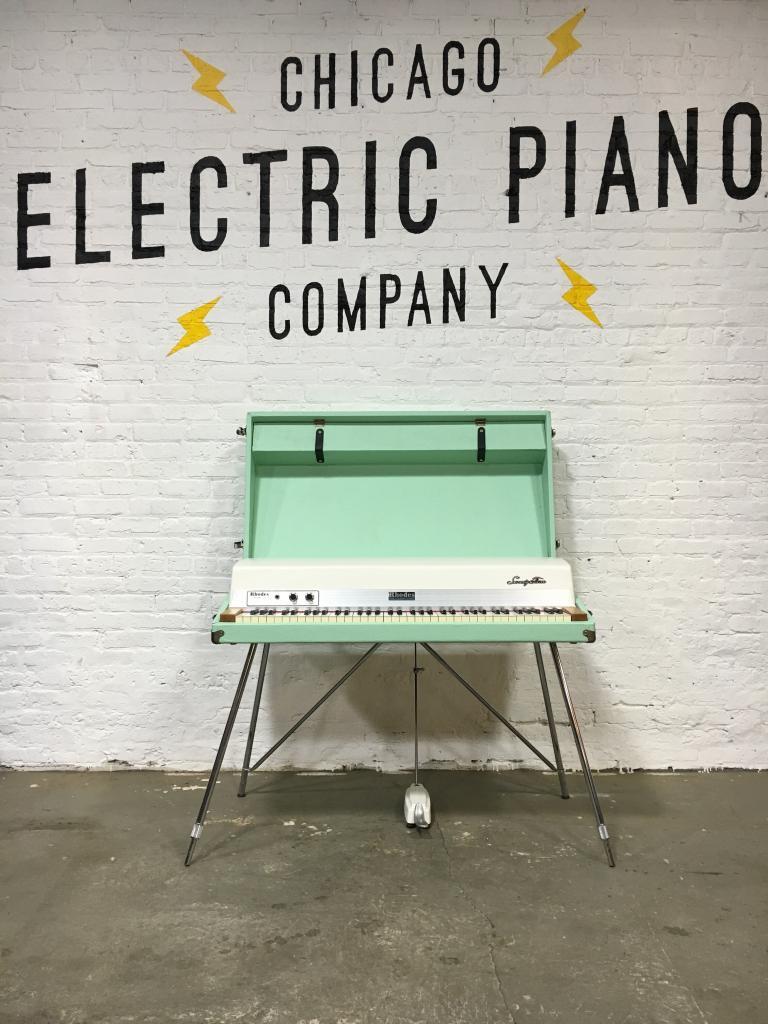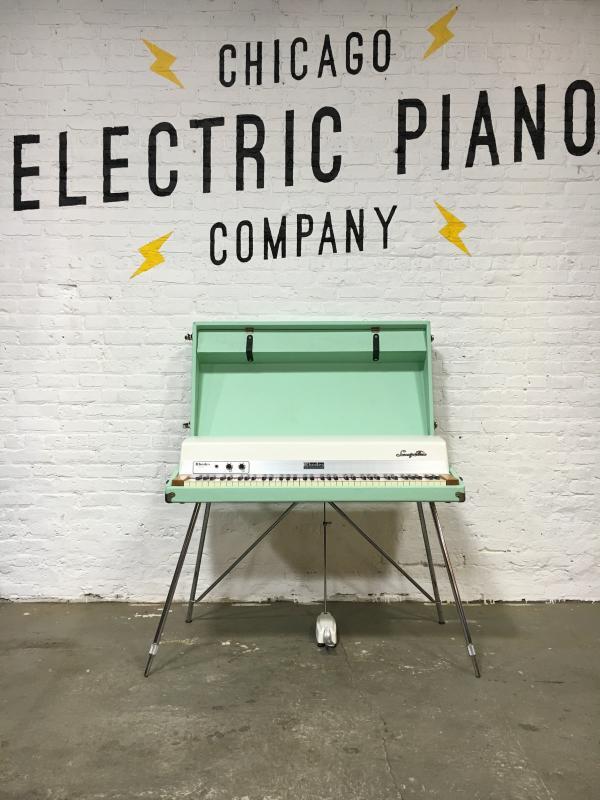 Another Custom Shop Rhodes restoration up for sale! This 1975 Rhodes Mark I Stage 73 was restored with Sea Foam Green tolex, cream lid and sustain pedal, and our signature wooden cheek blocks in natural oak. The Rhodes is from early 1975, which is one of our favorite periods of production, and has wonderfully warm bass, smooth mids, and sparkly treble. This period is great for that quintessential Rhodes bark that we all know and love!
As you have come to expect with our custom restorations, this Rhodes sounds even better than it looks! Action and voice have been overhauled featuring new tonebar grommets, pedestal bump action setup, and a complete key bed leveling and regulation. The hammer tips are original vintage cubed tips, and have been replaced or rotated as needed to ensure even tone across the keyboard. The tone bars and harp frame were re-plated in Zinc Chromate for a shiny mint finish under the hood. The piano has "Fender" era wooden harp supports and plastic-wood hybrid hammers.
Another fun note on this piano is that it comes from the crossover period when Fender dropped it's name from the Rhodes brand. The harp has "Fender Rhodes" logos but all exterior logos are "Rhodes" logos. All the parts were still the same as the "Fender Rhodes" production period for the next several years but the crossover logos are only found for a small window of production in late '74 through early '75.
Have a look and a listen to this one-of-a-kind: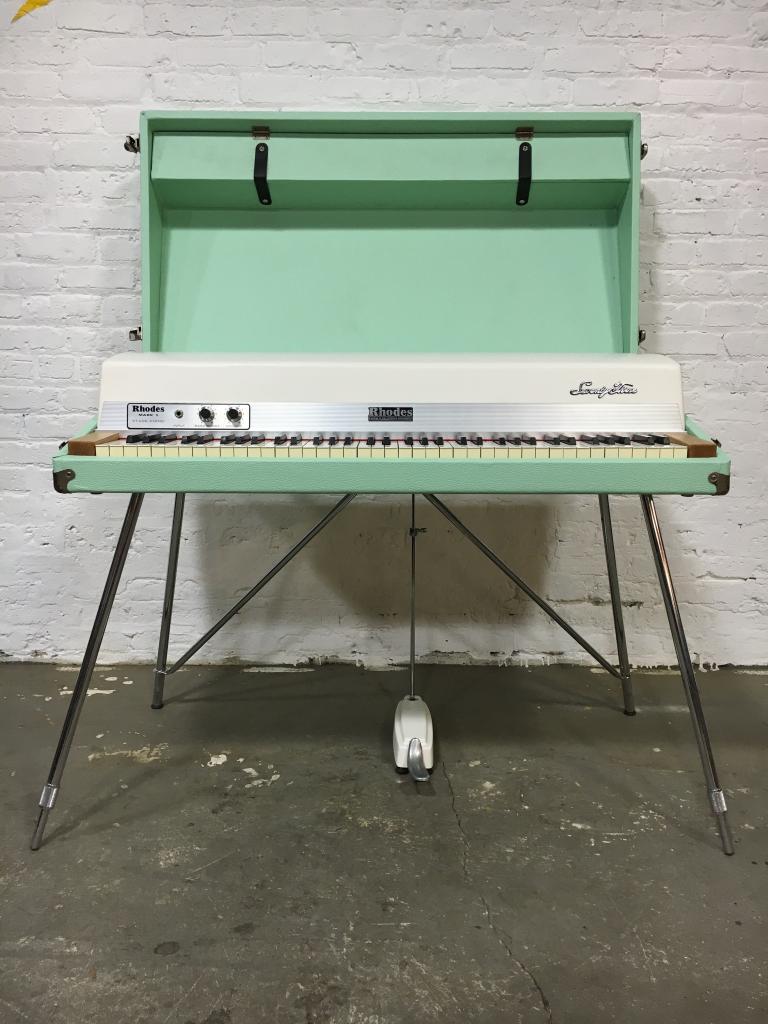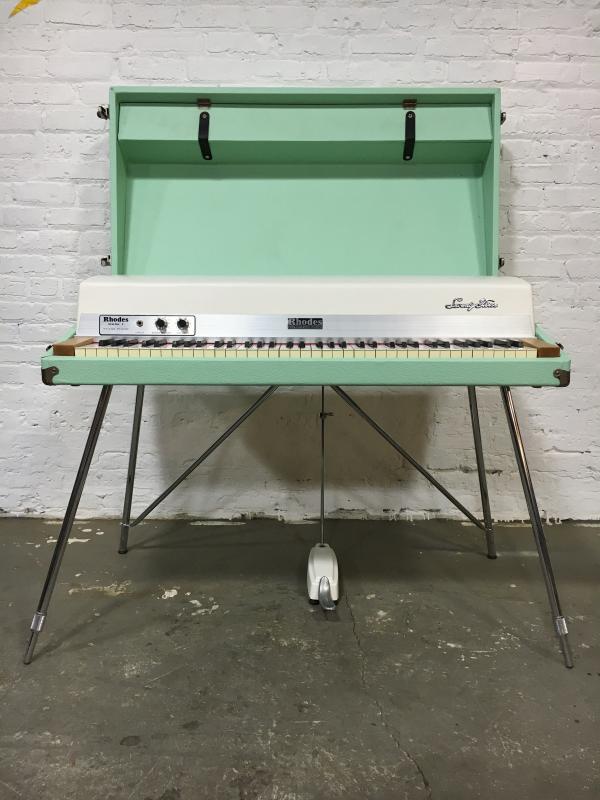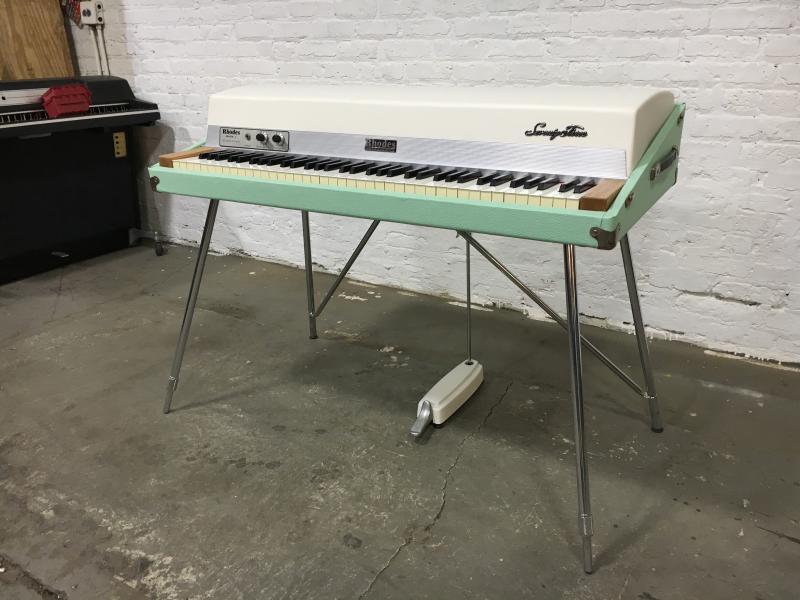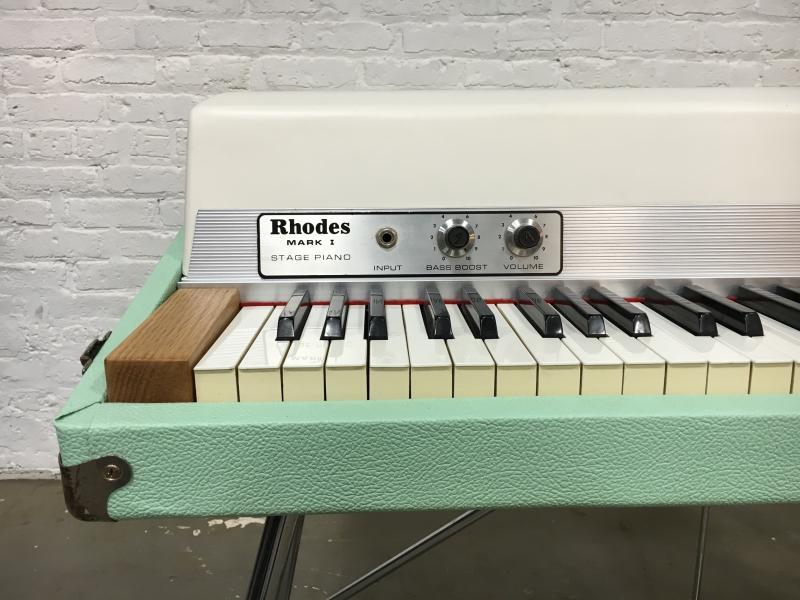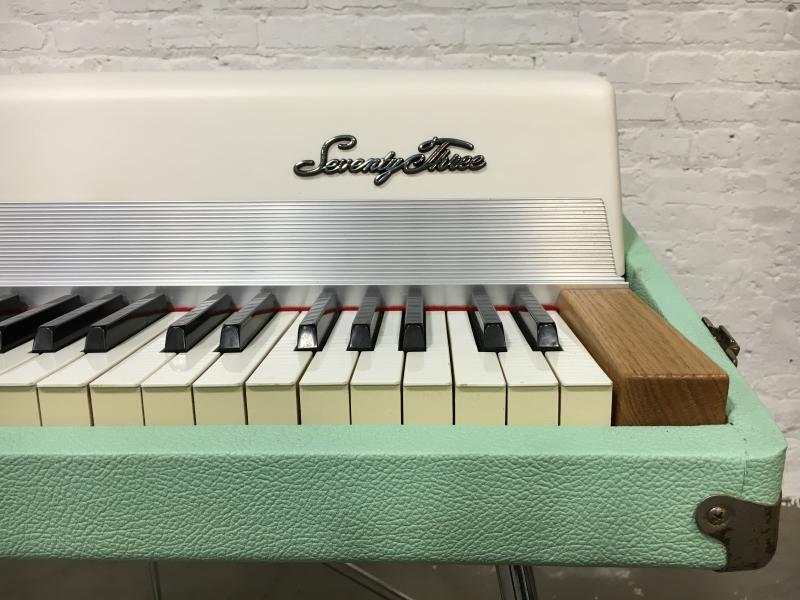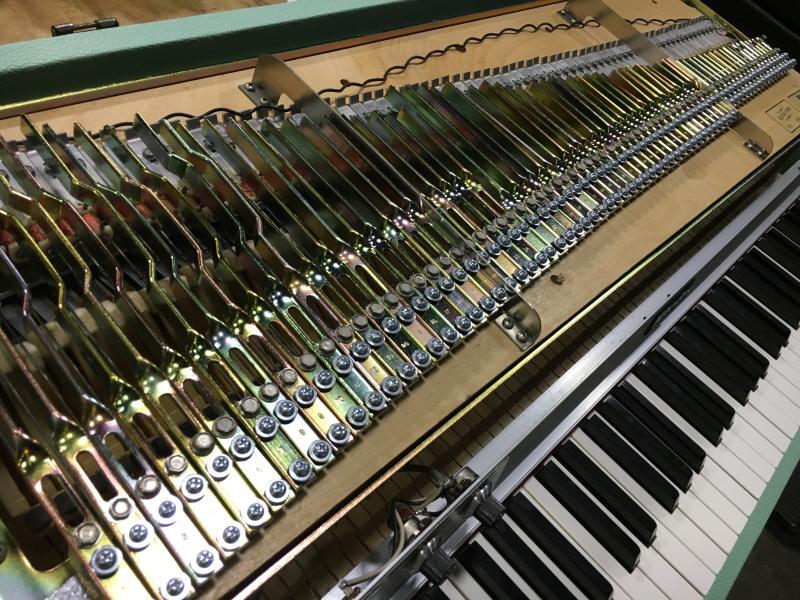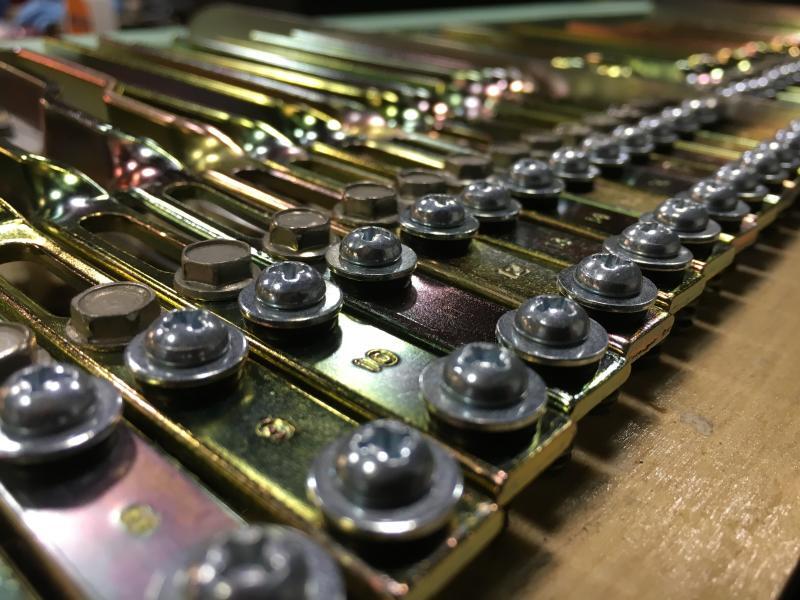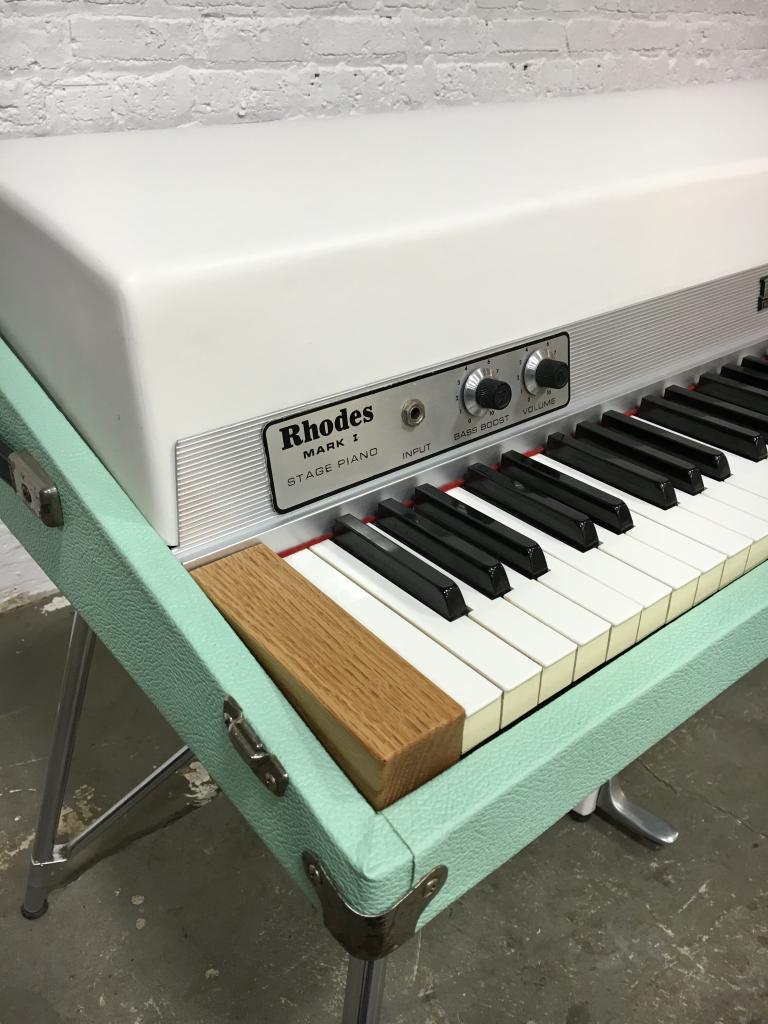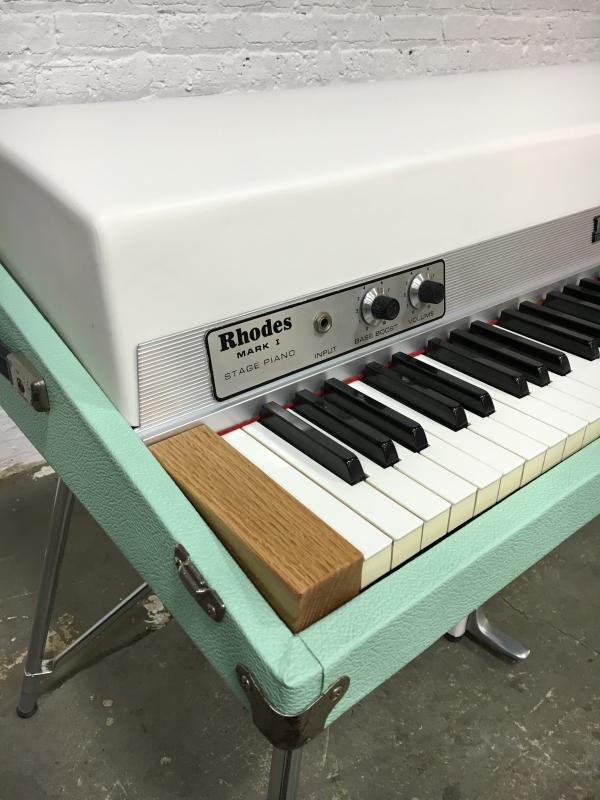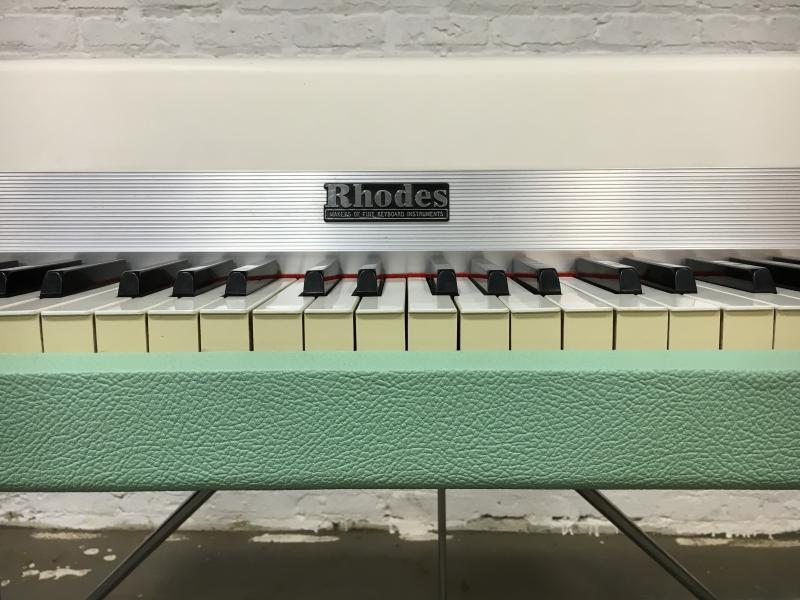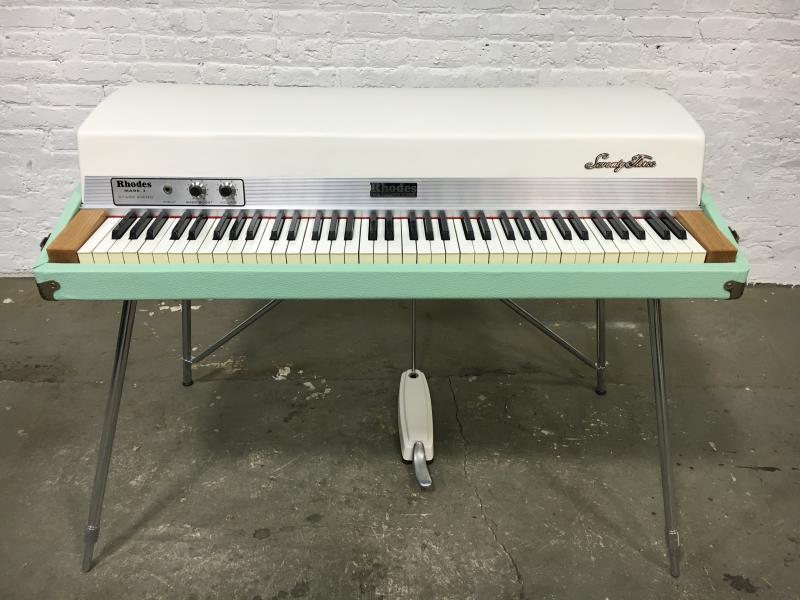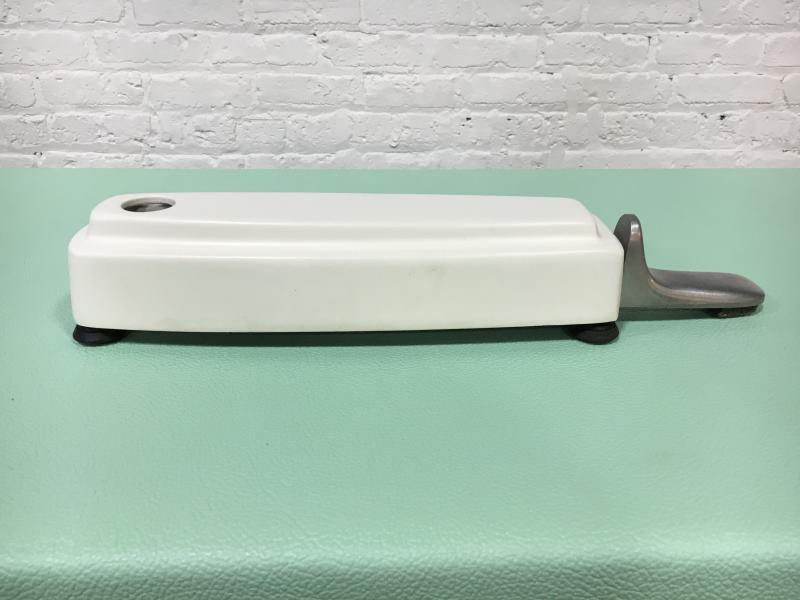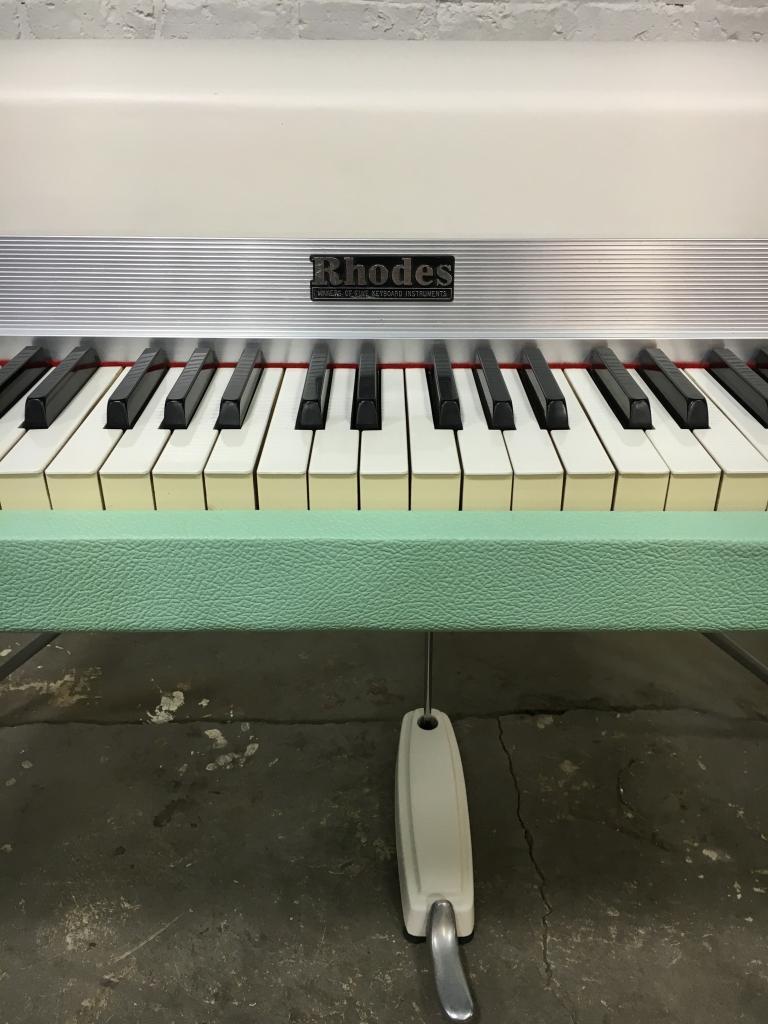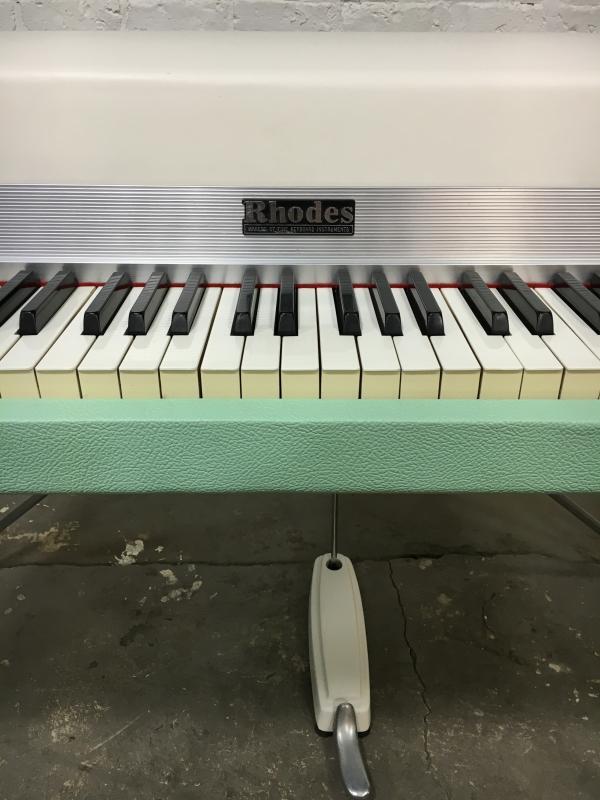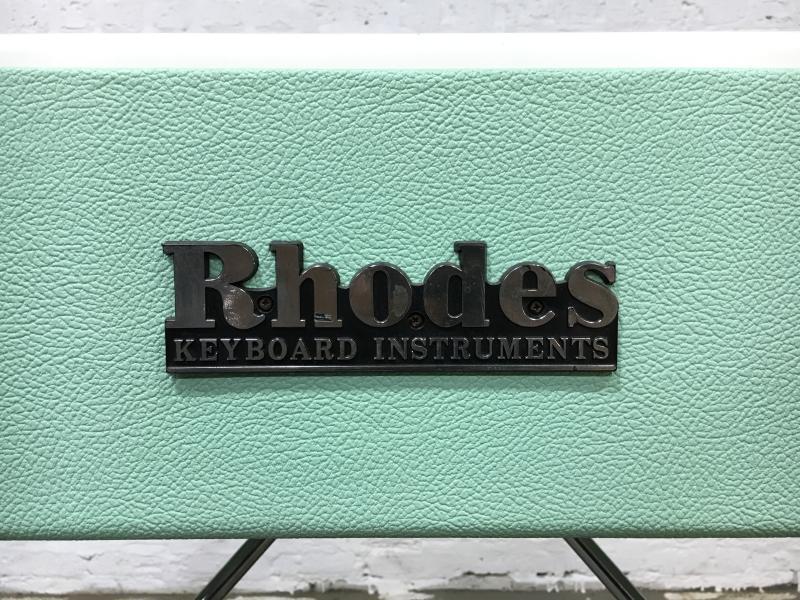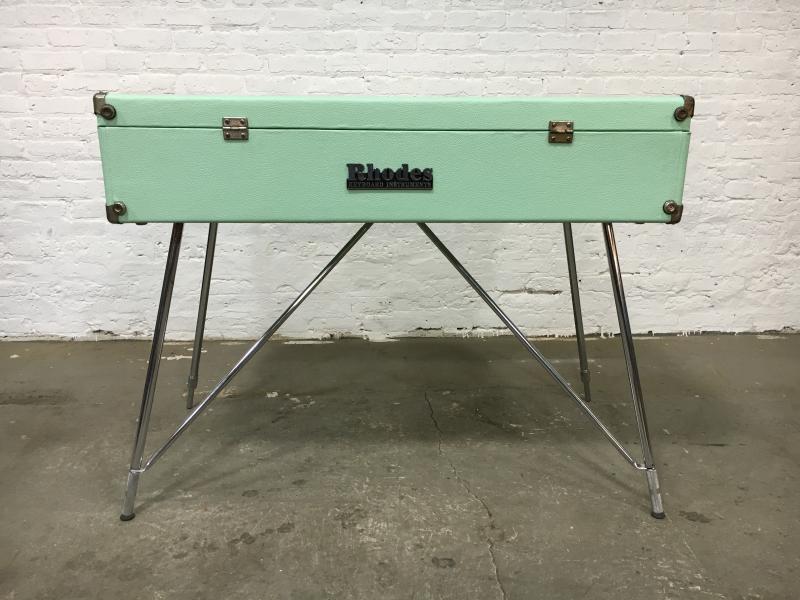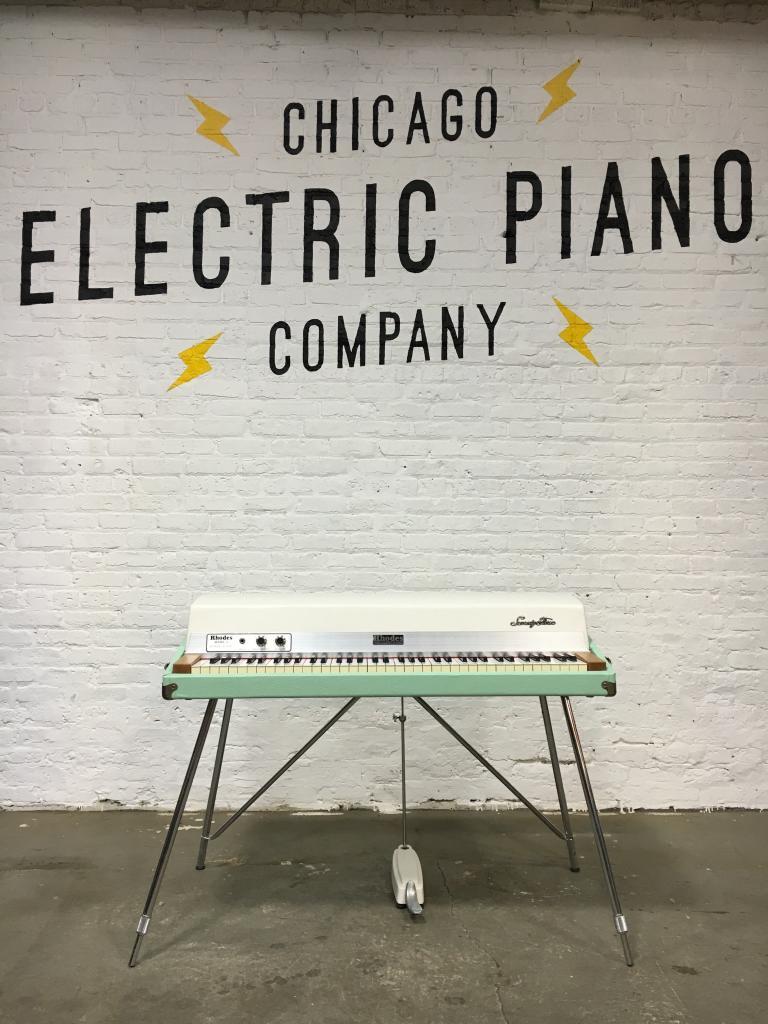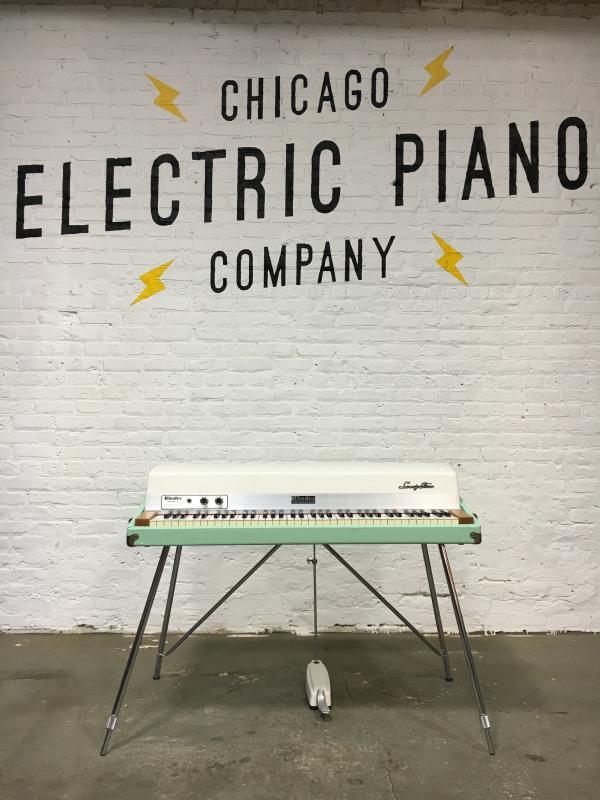 –UPDATE: SOLD–
Please contact us if you would like to customize a Rhodes like this one. Worldwide shipping is available. Contact Max Brink at (312)476-9528 or max@chicagoelectricpiano.com for ordering information.