Update: This Piano Sold. Please visit our for sale page for upcoming restorations.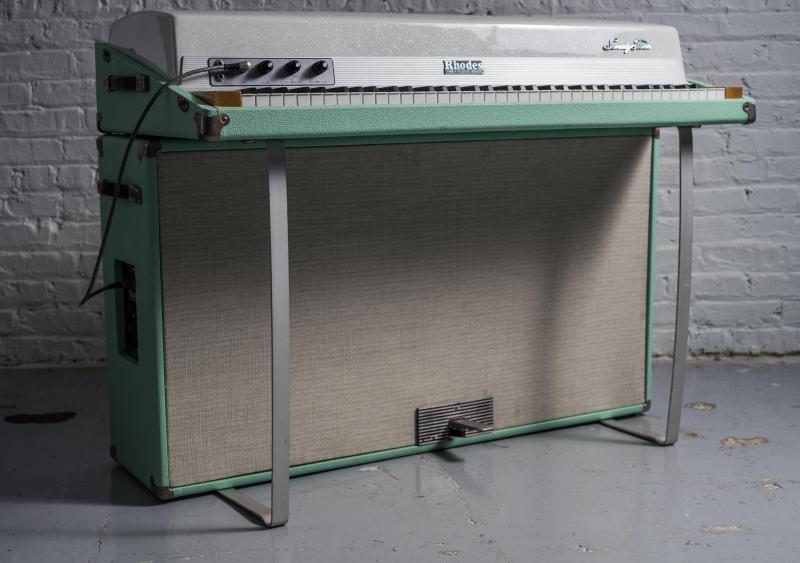 Surfs Up! Here's our latest Custom Shop Rhodes restoration for sale. This is a 1975 Rhodes Mark I Stage 73 restored in custom seafoam green finish and features flamed ash cheek blocks, custom woven fabric grille cloth, and a sparsely sparkled mint white lid. Under the hood it received our full detailed restoration services insuring that it is ready for decades to come!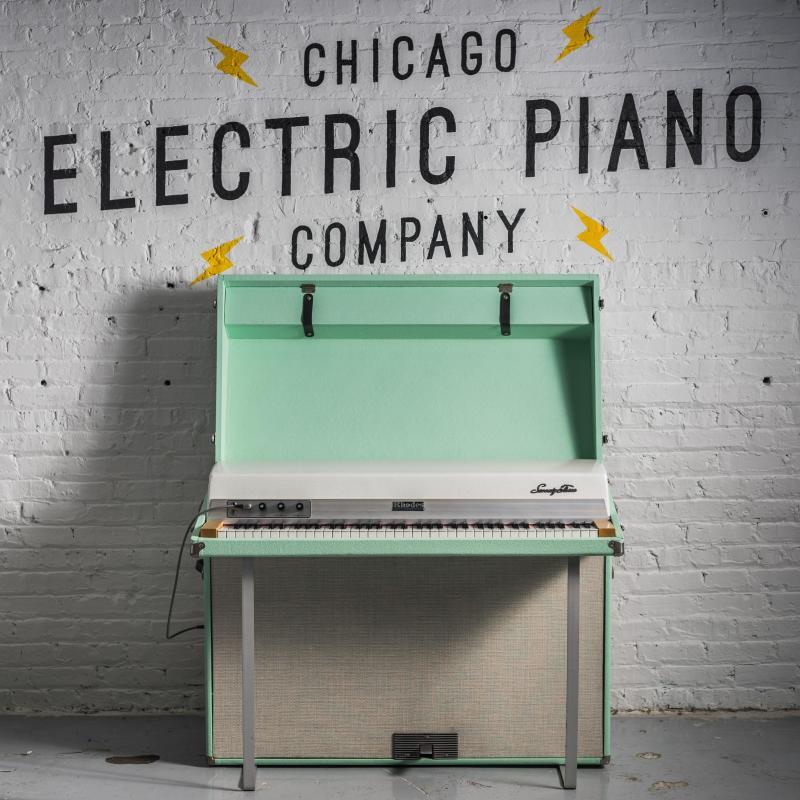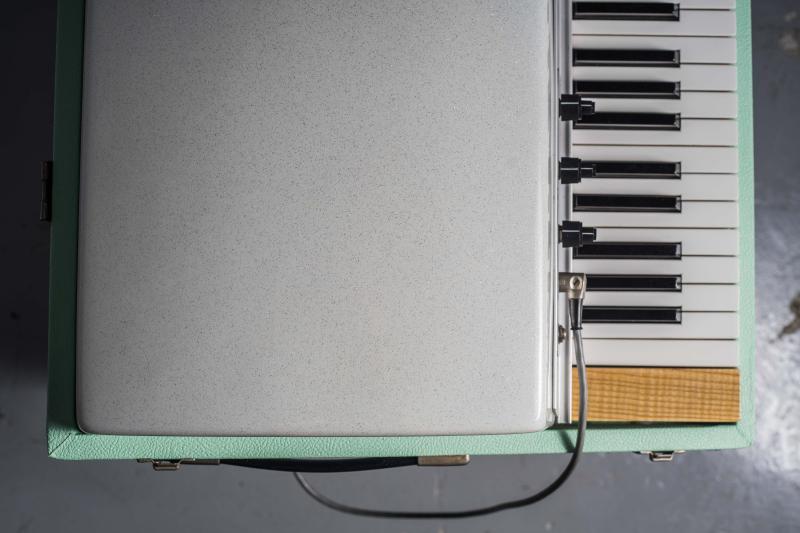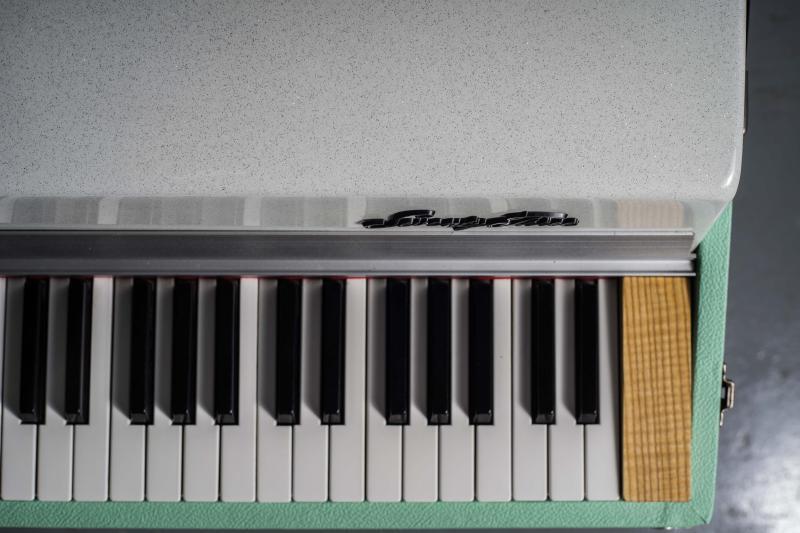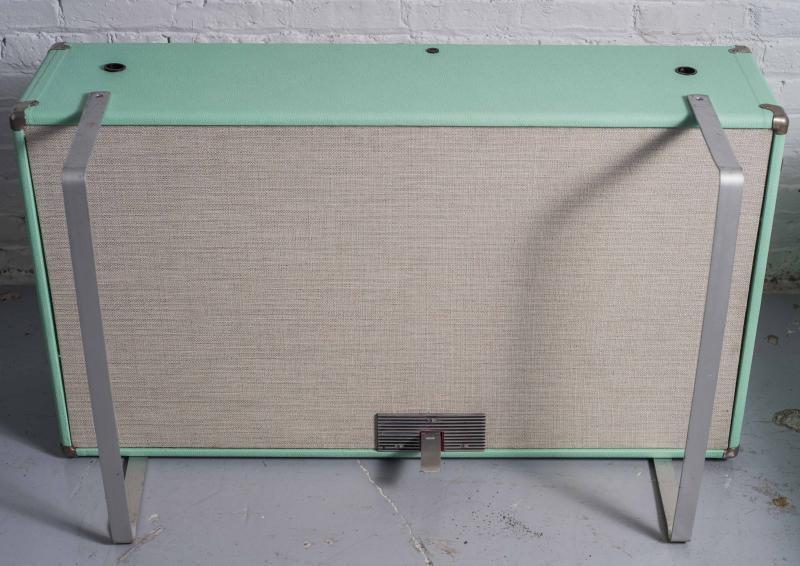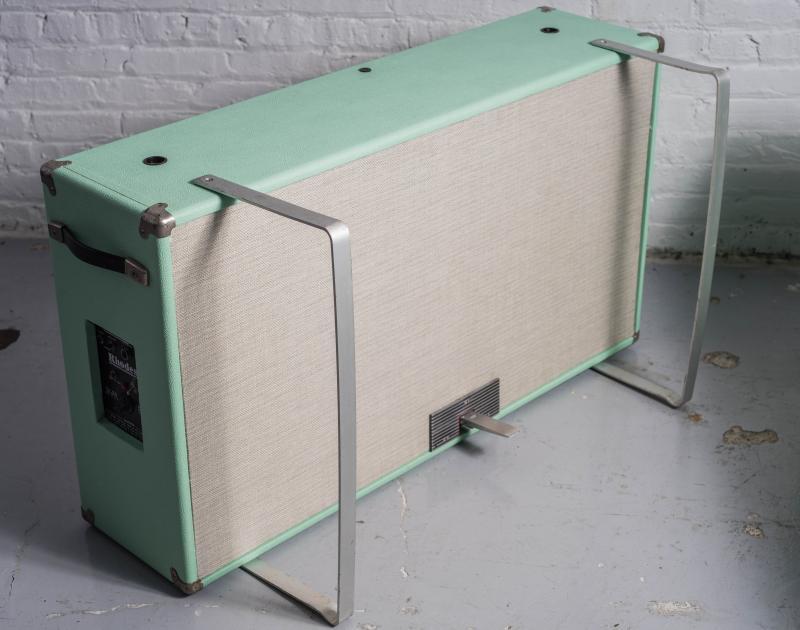 Update: This Piano Sold. Please visit our for sale page for upcoming restorations.
As you have come to expect with our expert restorations, this Rhodes plays and sounds as good as it looks! Our goal is to keep the sound of this Rhodes as true to the sound of the classic mid 70's production period by using only period-correct vintage parts and top quality reproduction parts. These 1975 pianos are known for their warm bass tones and classic Fender Rhodes Era bark.
This piano includes our complete "Rebirth" level of restoration services and plays even better than the day that it left the Rhodes factory. (Please see our services page for more details about our restoration processes). A brief description of our services include:
Action & Key Bed: All keys are leveled and the sharps set to the proper height. Action has been restored with a pedestal bump that gives the Rhodes better dynamic response than the original early '70's action design.
Grommets & Hammers: All aging rubber components have been replaced. We use Retro Linear tonebar grommets and screws which stabilize the notes' voicing and sustain. Hammer tips have been replaced with Retro Linear's cubed hammer tips — our favorite for the early Fender Rhodes Era sound.
Electronics Amplifier: The amplifier is re-capped with premium capacitors, biased and serviced to improve signal to noise ratio. The "Peterson" preamplifier features an effects loop and the suitcase's signature stereo tremolo. Speakers are the original Alnico magnets.
Tuning & Voicing: All of our pianos receive a two-pass tuning and voicing before shipping.

Sound Sample Available Soon!

Domestic Shipping: Please contact us for shipping options. We either ship with piano movers or freight companies, which have varying transit times. All instruments are professionally packaged to meet insurance standards.
International shipping: Please contact us directly for a quote before purchase and we will update the price accordingly. The price quoted is a rough ballpark and prices will vary depending on your location.
We are happy to welcome you by our shop to demo this instrument in person. Feel free to contact us to set up a time.
Thank you!
Max, Mike & Co.
The Chicago Electric Piano Co.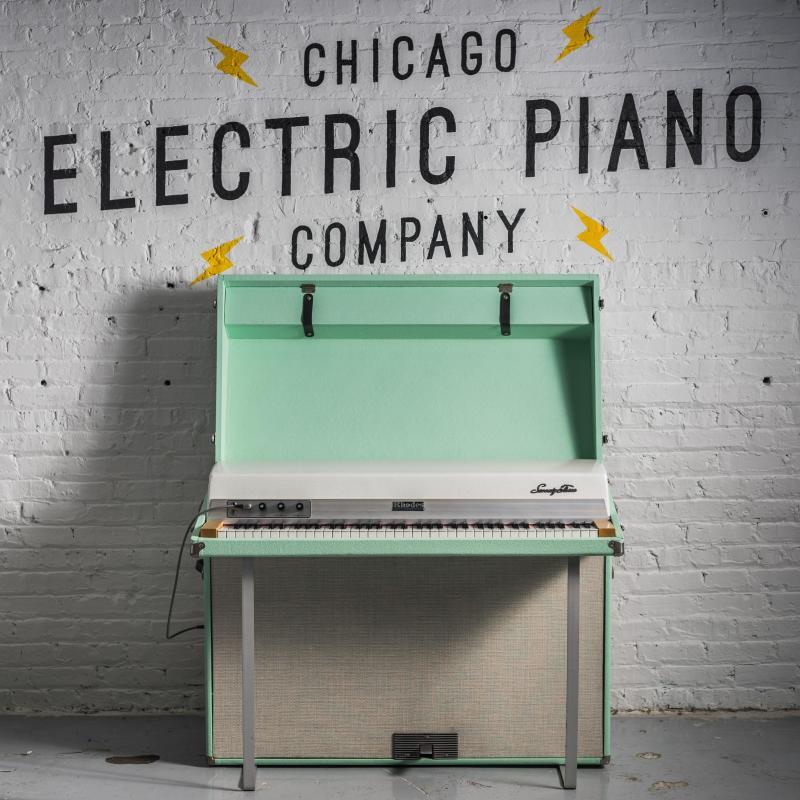 Update: This Piano Sold. Please visit our for sale page for upcoming restorations.