[Update: This Rhodes is sold]
Here is the latest from our Custom Shop: The Rhodes Mark I "Silver Satellite" 73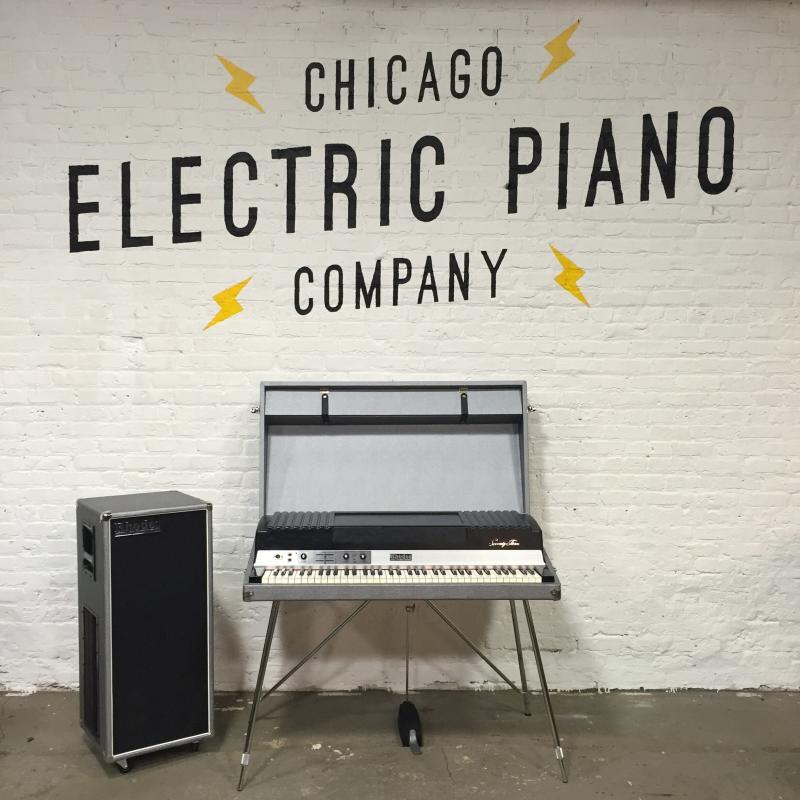 Here is a truly rare breed! This is the Janus I speaker system custom designed for the Rhodes Janus preamplifier. It features a stereo 2×12″ ported speaker cabinet that takes full advantage of the Rhodes' signature stereo tremolo circuitry. The ported cabinet design has wonderful bass response and you sure don't see too many of these special speaker cabinets around!
This Custom Shop Rhodes and Janus I cabinet was refinished in Silver tolex in addition to a never-owned NOS Mark I flat top lid that was sold as an upgrade for the Mark I after the Mark II was introduced. We used Marshall style piping as an accent around the speaker baffle and a tight weave black grill cloth that accented the modern stylings of the Rhodes.
Given the Janus I, custom cosmetics, and especially the NOS Flat Top for the Mark I (that was only sold by Rhodes for a few years) this Rhodes is going to be a one of a kind from our shop.
Have a listen to these two sound samples as you enjoy the pictures below!
Sample 1: Janus I Tremolo
Sample 2: Soft/Normal
Sample 3: Forte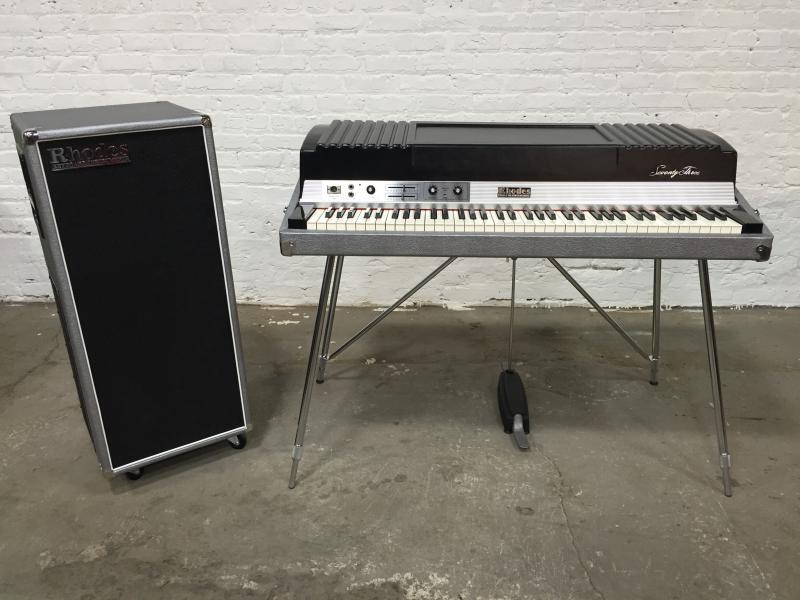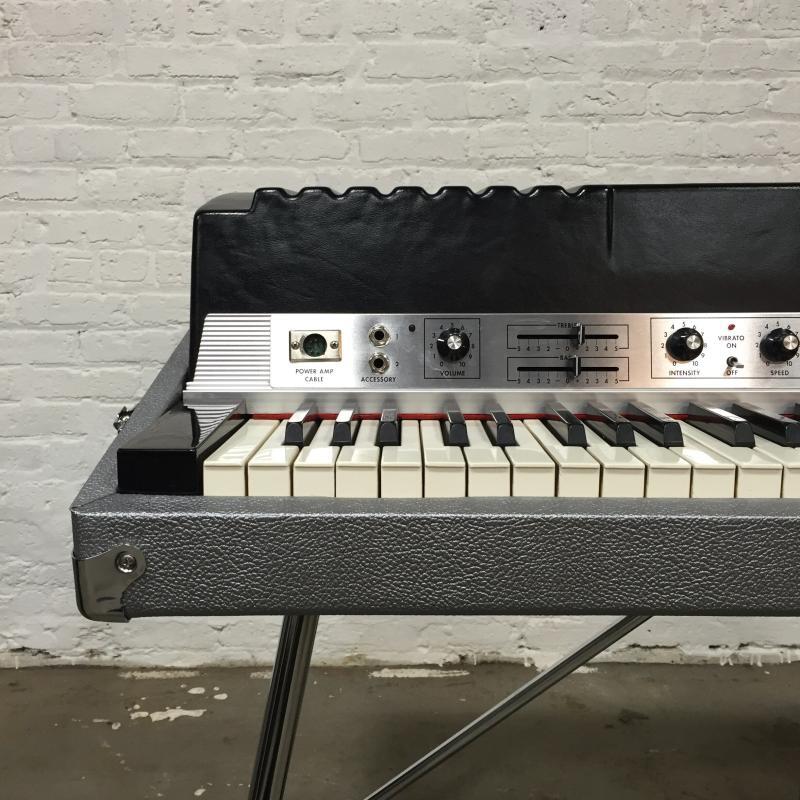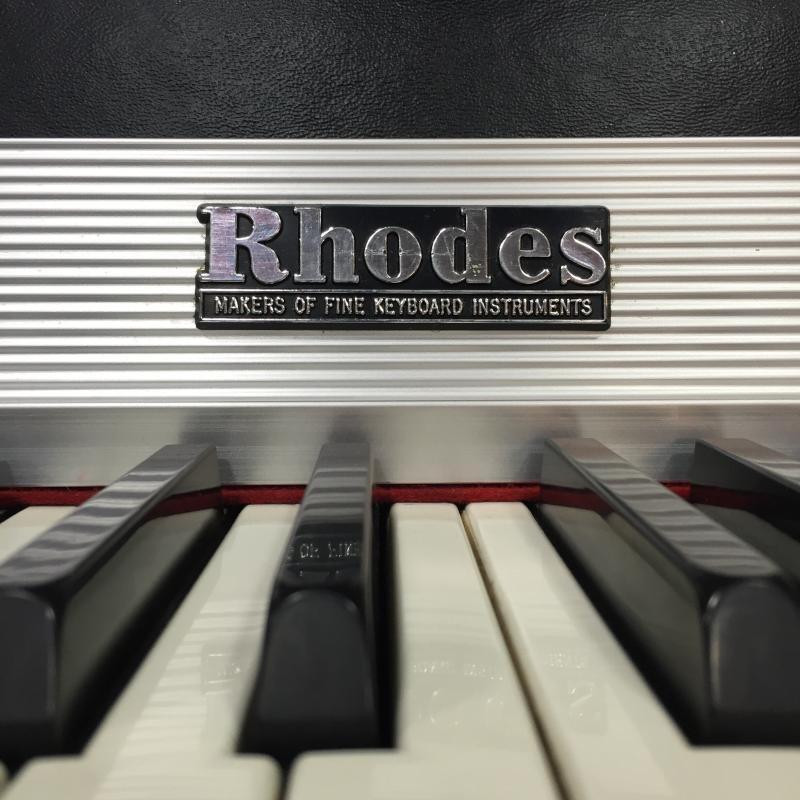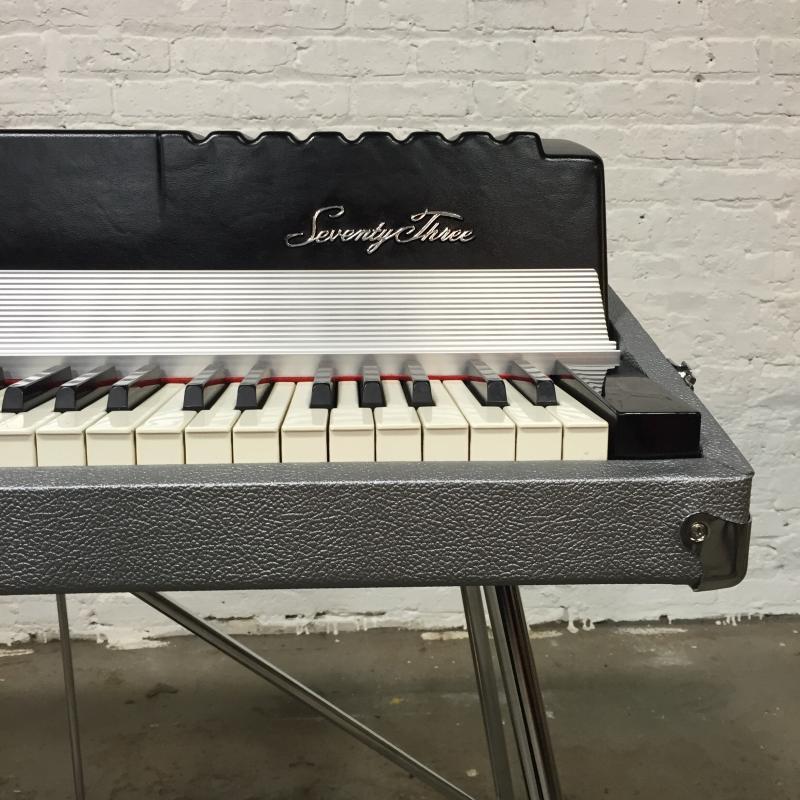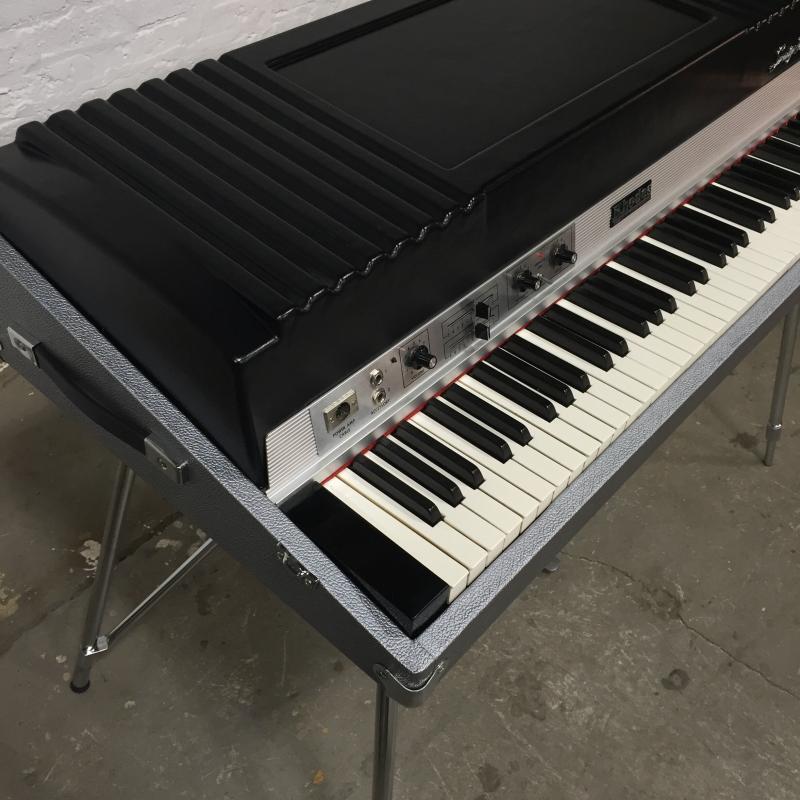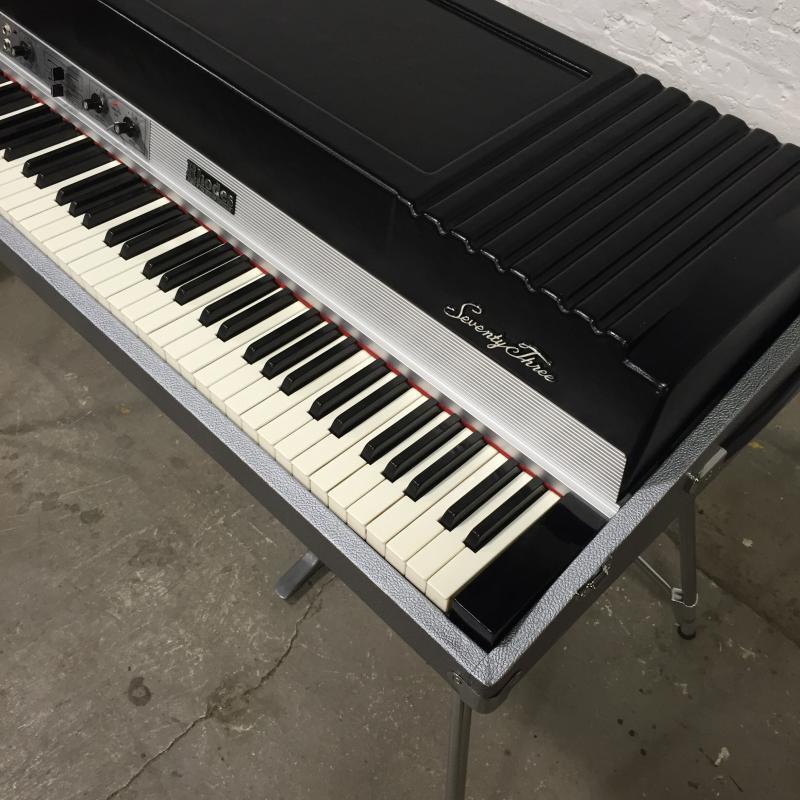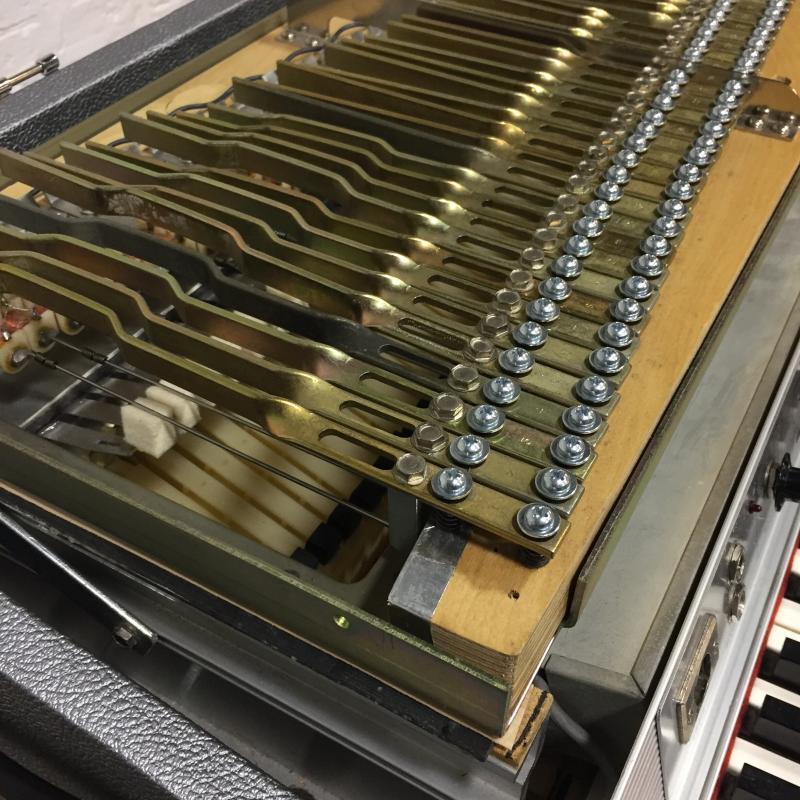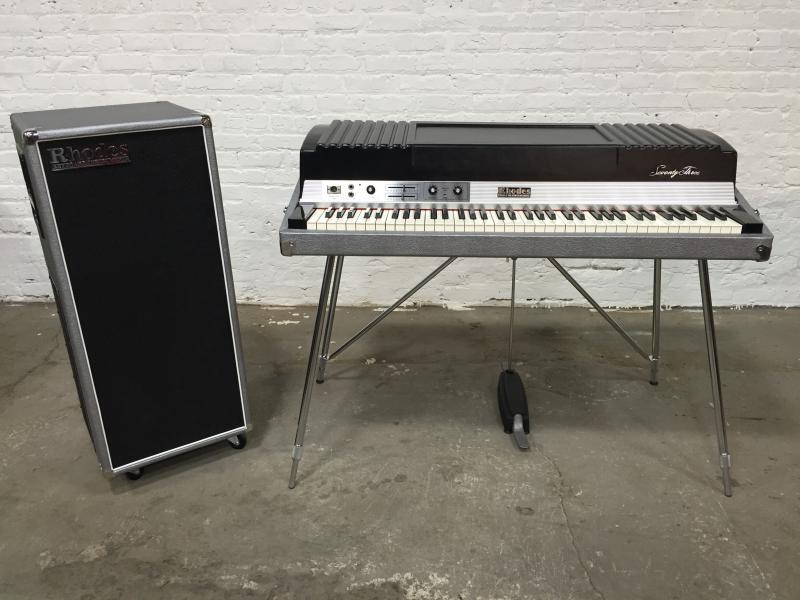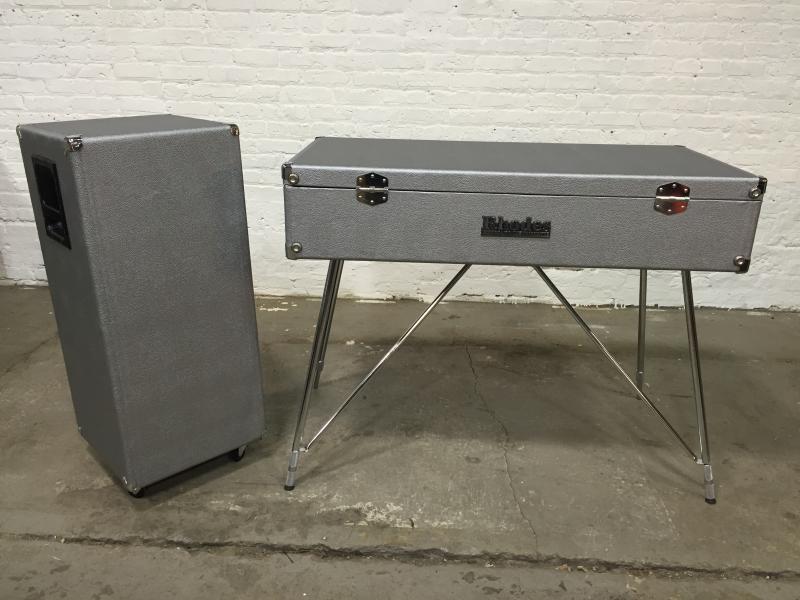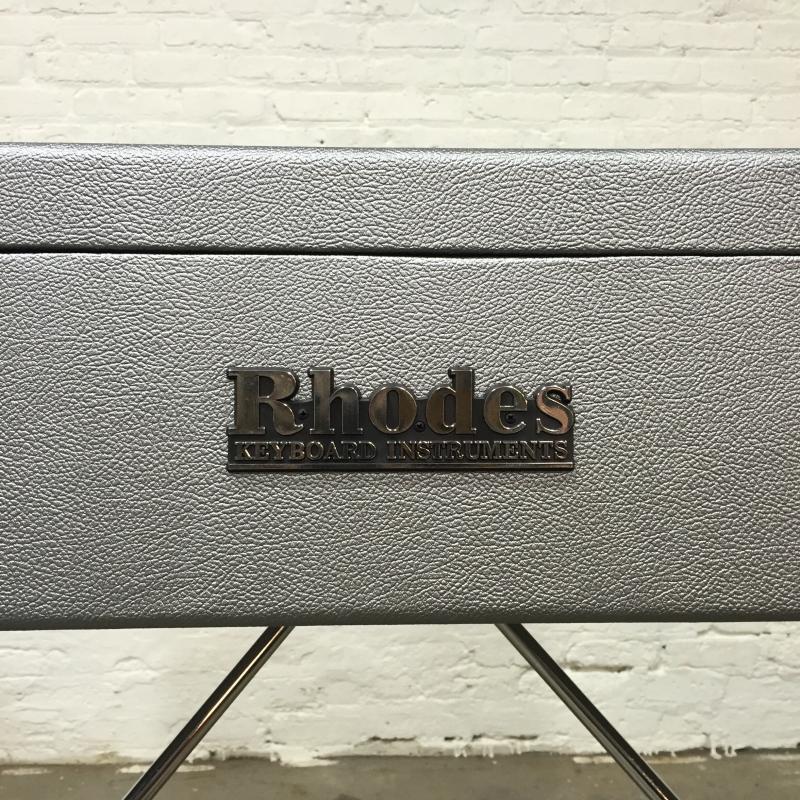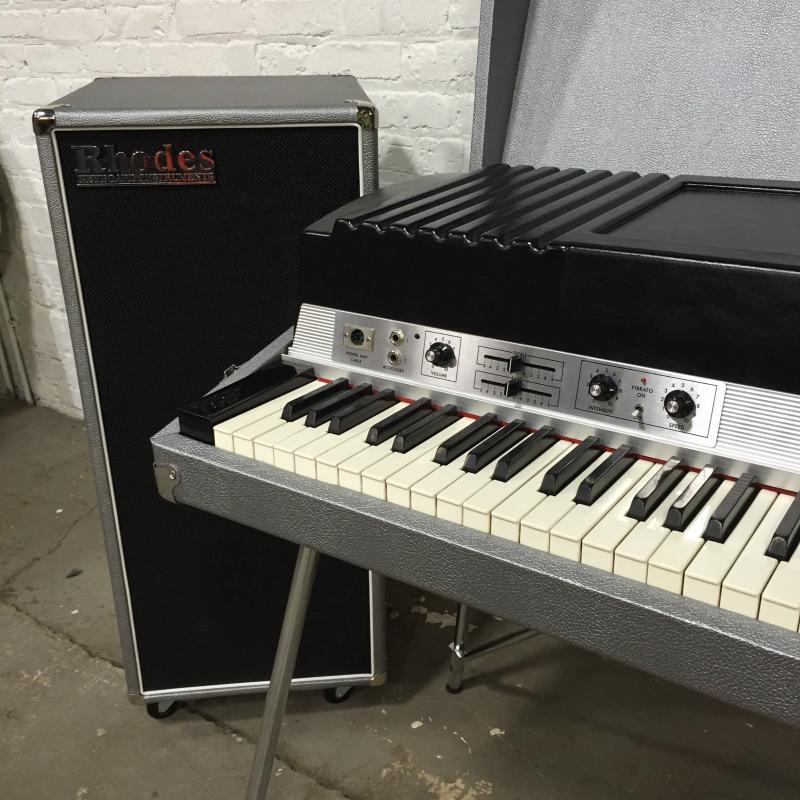 The Janus I system is a 100W stereo speaker cabinet that brings out the Rhodes' signature stereo vibrato through a vertically mounted 2×12″ speaker cabinet. It features a ported cabinet that has great bass response and was tailored for the Rhodes piano and Janus Preamplifier. They were sold individually 2×12″ or as pairs which can be used in stereo master/slave sets in a 200W 4×12″ setting.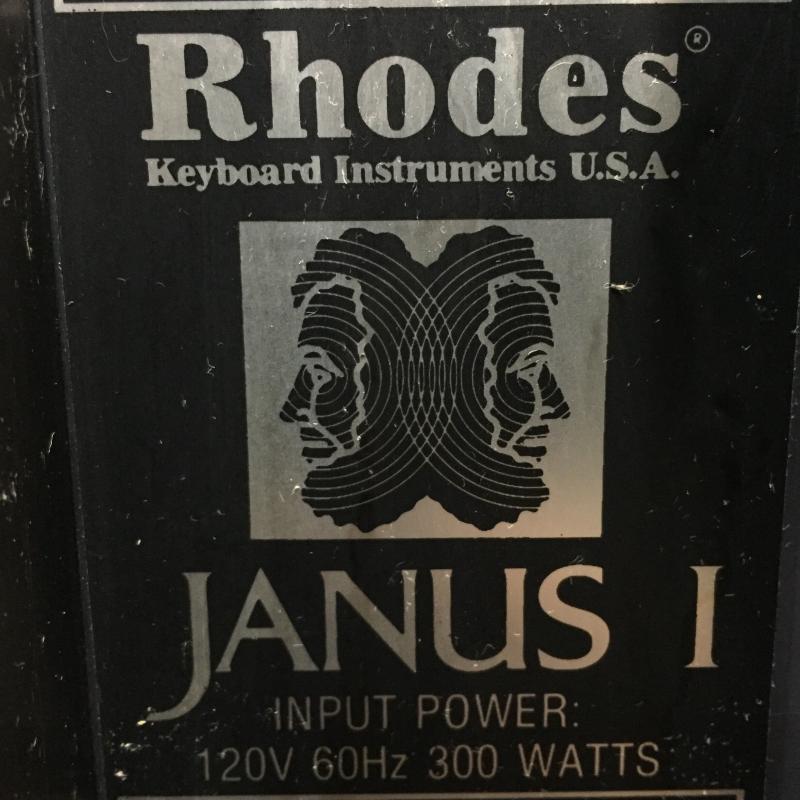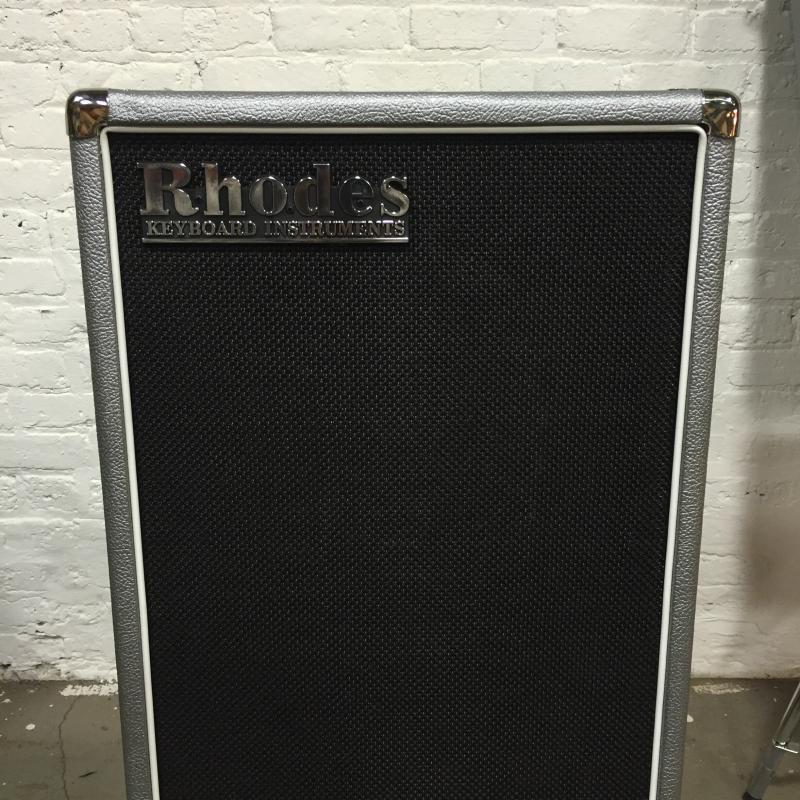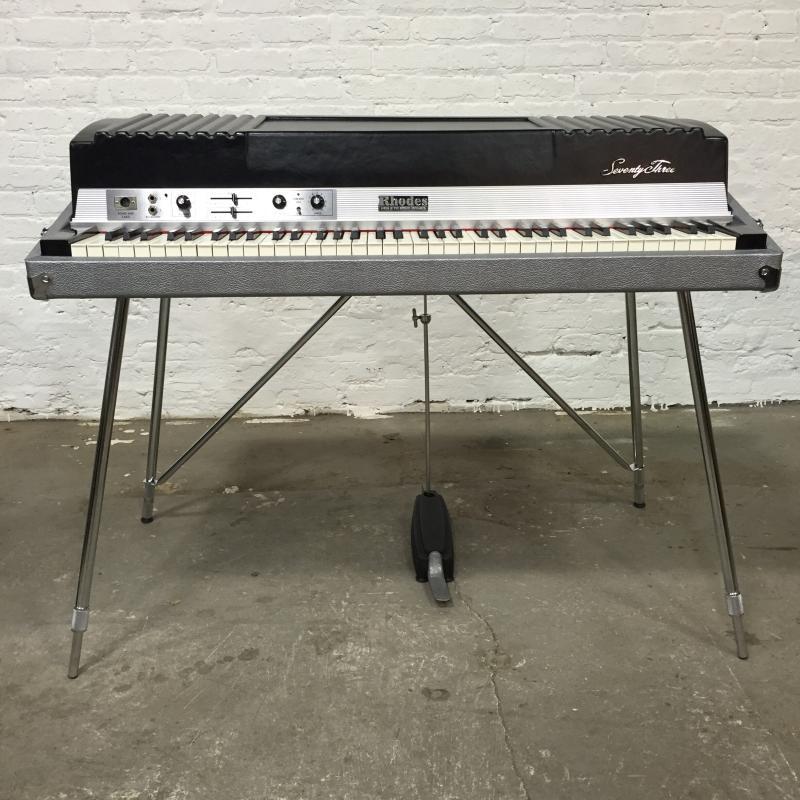 This Rhodes is for sale directly by contacting us or through our store on Reverb.com. Shipping is available worldwide. We are also happy to announce that financing payment plans are available through Reverb.com purchases. Please contact us for more information!