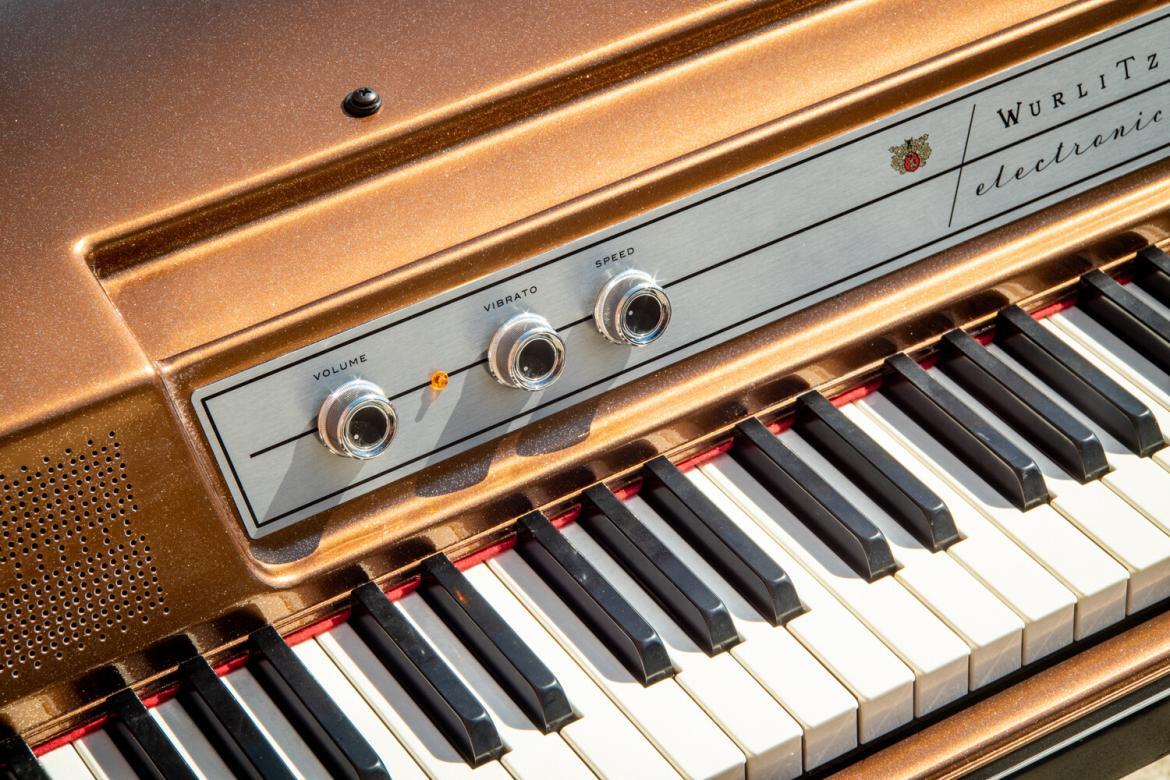 Have a look and listen to the latest from the CEPCo Custom Shop: the "Metallic Bronze" 200.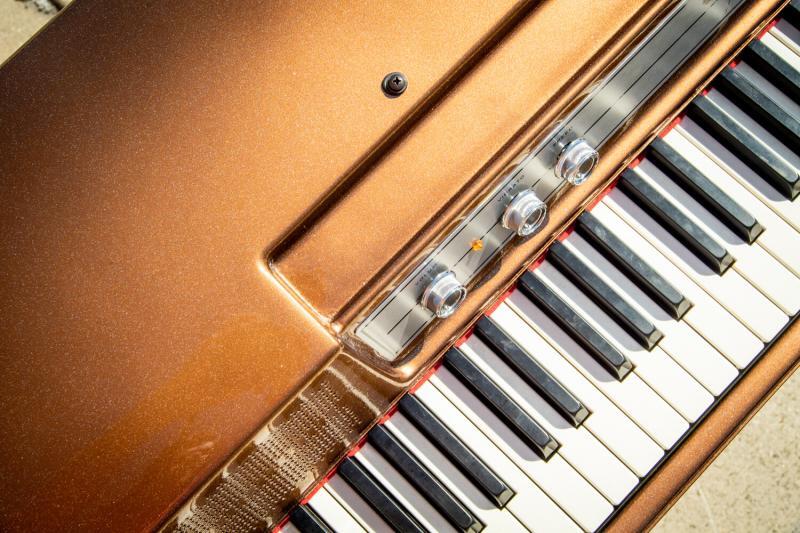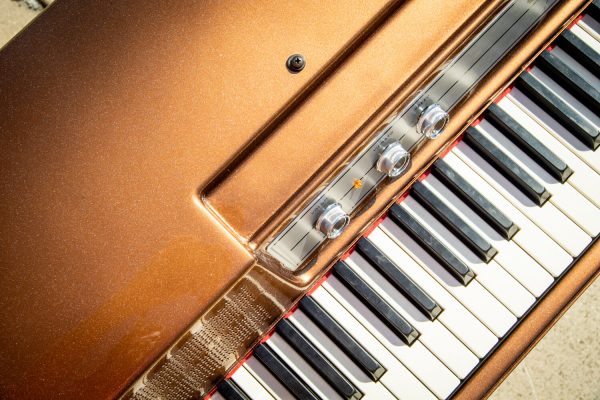 This Wurlitzer has been restored from top to bottom with over 30 hours of dedication and our highest seal of approval. With our "Top Shelf" restoration process every part of the instrument is evaluated to be in excellent to mint condition or is serviced to the highest quality possible. This Wurlitzer has been restored with that process from the key bed up and includes the variable vibrato Warneck Research EP200 amplifier. The original lid has been buffed smooth and painted with an automotive grade metallic bronze finish.
–As always, we promise it sounds as good as it looks!
It requires a lot of expert work to get these playing and sounding at their best, but in the end there's nothing better than the real thing! The dedicated time spent repairing and restoring vintage keyboards is always worthwhile, and we hope this one will continue to inspire for decades to come.
These early 200 series Wurlitzers are some of our favorites for their colorful and "barky" mid range. Fans of Donny Hathaway Live will find the timbre very familiar. We hope you'll enjoy the look and listen!
Little Feat "Long Distance Love" (performed by CEP's Matt Blocher)
Vulfpeck "Fugue State" (performed by CEP's Matt Blocher)
Cascading Chord Improv (performed by CEP's Matt Blocher)