Here's an unbelievably groovy piece: Wurlitzer 214VA–with Key Note Visualizer!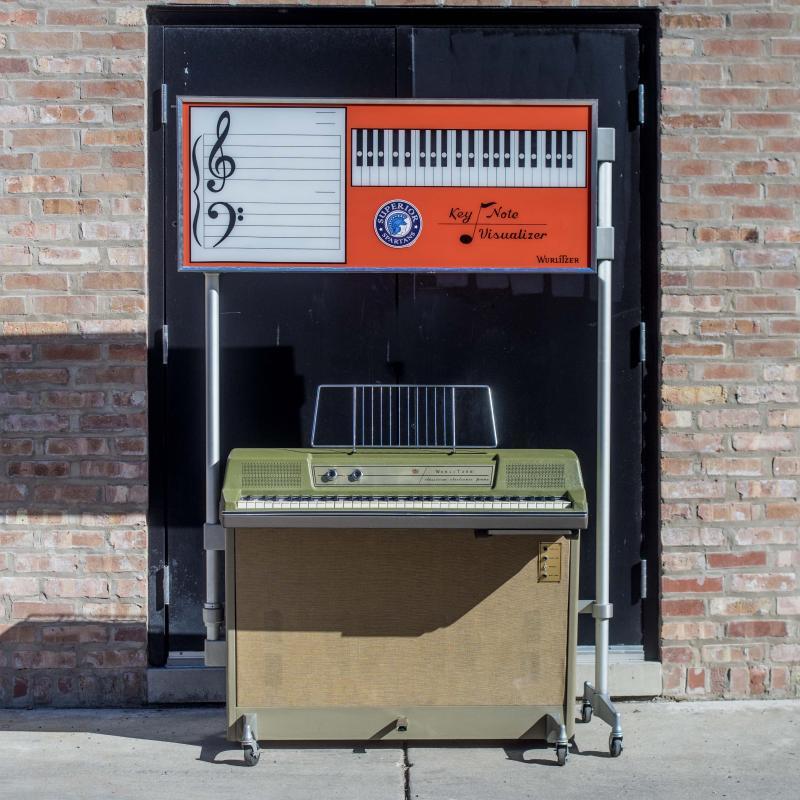 These are such rare breeds that we don't even expect to see them. In the seven years we've been dedicated to restoring these instruments full-time at The Chicago Electric Piano Co. we've only come across two of these fully in tact. Here is your chance to own one of the rarest Wurlitzers, and one that includes our complete "rebirth" level of expert restoration services.
Unfamiliar with this "214VA" model? All of the pianos in the Wurltizer 200-series family are essentially the same instrument, but with differences in the speaker and amplifier configurations. The 214A model is one of our favorites because they have all the benefits of a 200a but with a great 4×8 speaker cabinet. The "V" in the 214VA stands for visualizer. These "classroom" models are ideal for the home or studio where they are not going to be moved around frequently. We find that student pianos are great because most of them come out of decades of school storage, meaning that they are typically in mint or near mint condition before we begin our expert restoration services.
Note: If you don't dig the "Superior Spartans" logo we can remove it without a trace of being there. We debated removing it before listing but feel the logo is fairly timeless so we're going to leave it unless you request its removal.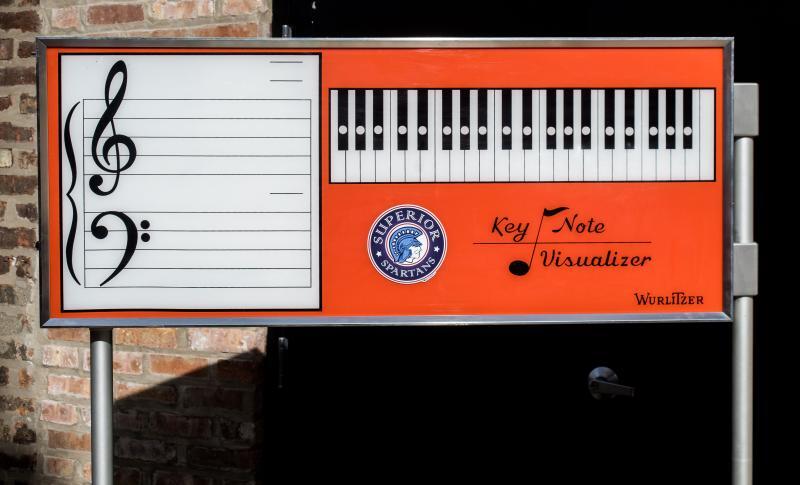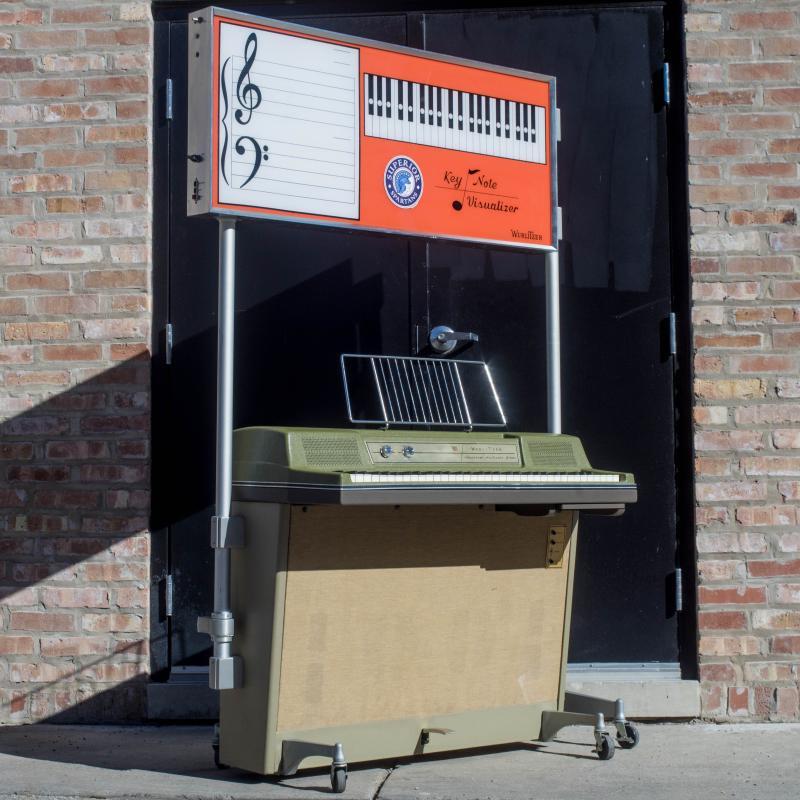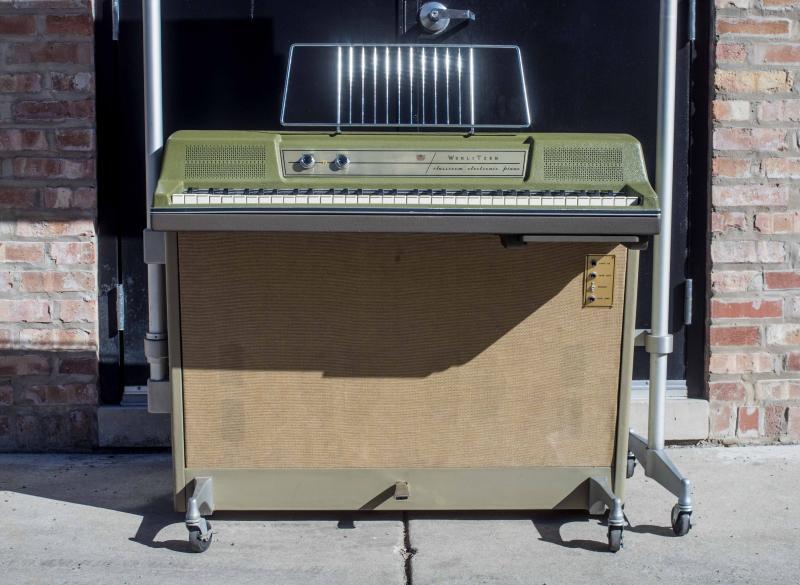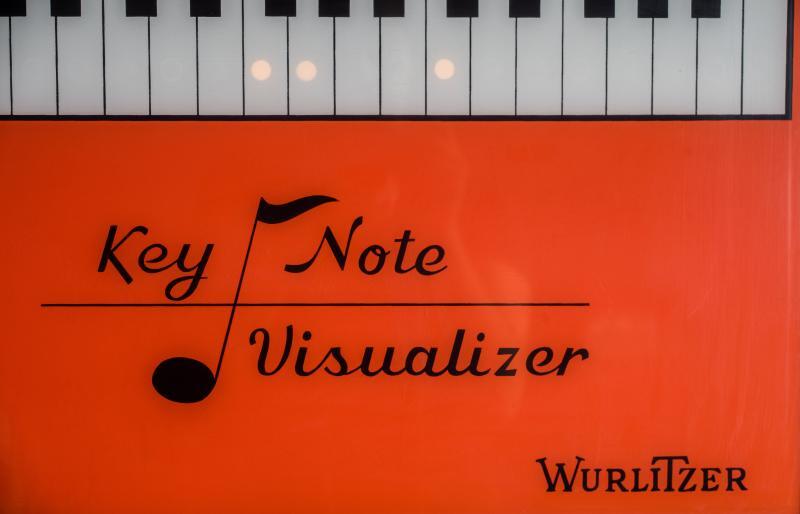 What is included in our restoration process?

This piano received our complete "Rebirth" level of restoration services and will play as good or likely better than the day that it left the Wurltizer factory.
Action Overhaul: New springs throughout action assembly and new fly pedestal whip felts. Action centers are cleaned, lubricated, and inspected for smooth response.
Key Bed: All keys have been leveled and the sharps were set to the proper height. The key bed itself is regulated with the action assembly for an even textbook 13/32″ key dip across all keys.
Action Setup: The action is regulated for ideal lost motion, let-off, and check-off distances. The action plays evenly from bass to treble with ideal dynamic range across the keys.
Electronics: The amplifier is re-capped with premium capacitors, biased and serviced to reduce signal to noise ratio. This amplifier features vibrato control and an auxiliary output for use with an external amplifier
Tuning & Voicing: All of our pianos receive a two-pass tuning and voicing before shipping.

What are the most popular upgrades?
• MIDI System Upgrade –Wurlitzers action is our favorite for optical MIDI!
• Custom Cosmetics
• Warneck Research EP200A Amplifier Upgrades
• Custom Built All-Tube Amplifier Upgrades
• Speaker Upgrades
• Thinking of something you don't see here? Contact us for a quote!

Sound sample coming soon!
Domestic Shipping: Please contact us for shipping options (Piano Movers vs. Freight) and ETA estimates.
International shipping: Please contact us directly for a quote before purchase and we will update the price accordingly. The price quoted is a rough ballpark and prices will vary depending on your location.
We are happy to welcome you by our shop to demo an instrument in person. Feel free to contact us to set up a time.