Here's the latest from our Custom Shop: The White Wurlitzer 214A–upgraded to eleven!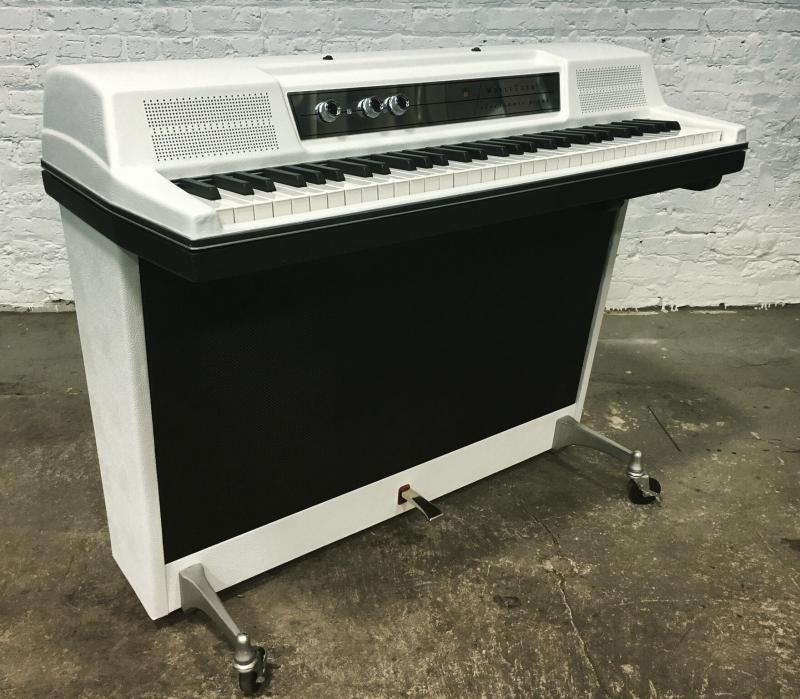 Here's the latest stunning White Wurlitzer with our complete Custom Shop and "Rebirth" restoration services. This Custom White Wurlitzer is based off of the cosmetic design that was chosen by Jeff Tweedy for his custom 206A at the Wilco Loft. The design received such a great response that we decided to repeat it with this 214A along with a few other cosmetic and electronic upgrades.
Video of the piano via Reverb.com:
As you've come to expect from our custom restorations, this piano sounds and plays even better than it looks! The key bed was completely leveled with all the sharps set to the proper height. And all action assembly springs and felts were replaced before regulation in order to get this thing playing at full dynamic potential!
We also upgraded the electronics in this piano with a Retro Linear EP200A amplifier and its deep variable vibrato. These amplifiers really bring out the best of the Wurlitzer's tone with a lower noise floor and much more clarity in the lows and mids. The lows sound tremendous through the 214A speaker base! –And you are going to love the deep range of the tremolo along with speed control on the third knob! (Sound samples coming soon)
New key tops always look stunning on a cosmetic restoration and especially when you're working with white. In order to make the white really pop on this custom restoration we replaced all of the white key tops and sharps. You can see a preview of the before-and-after here: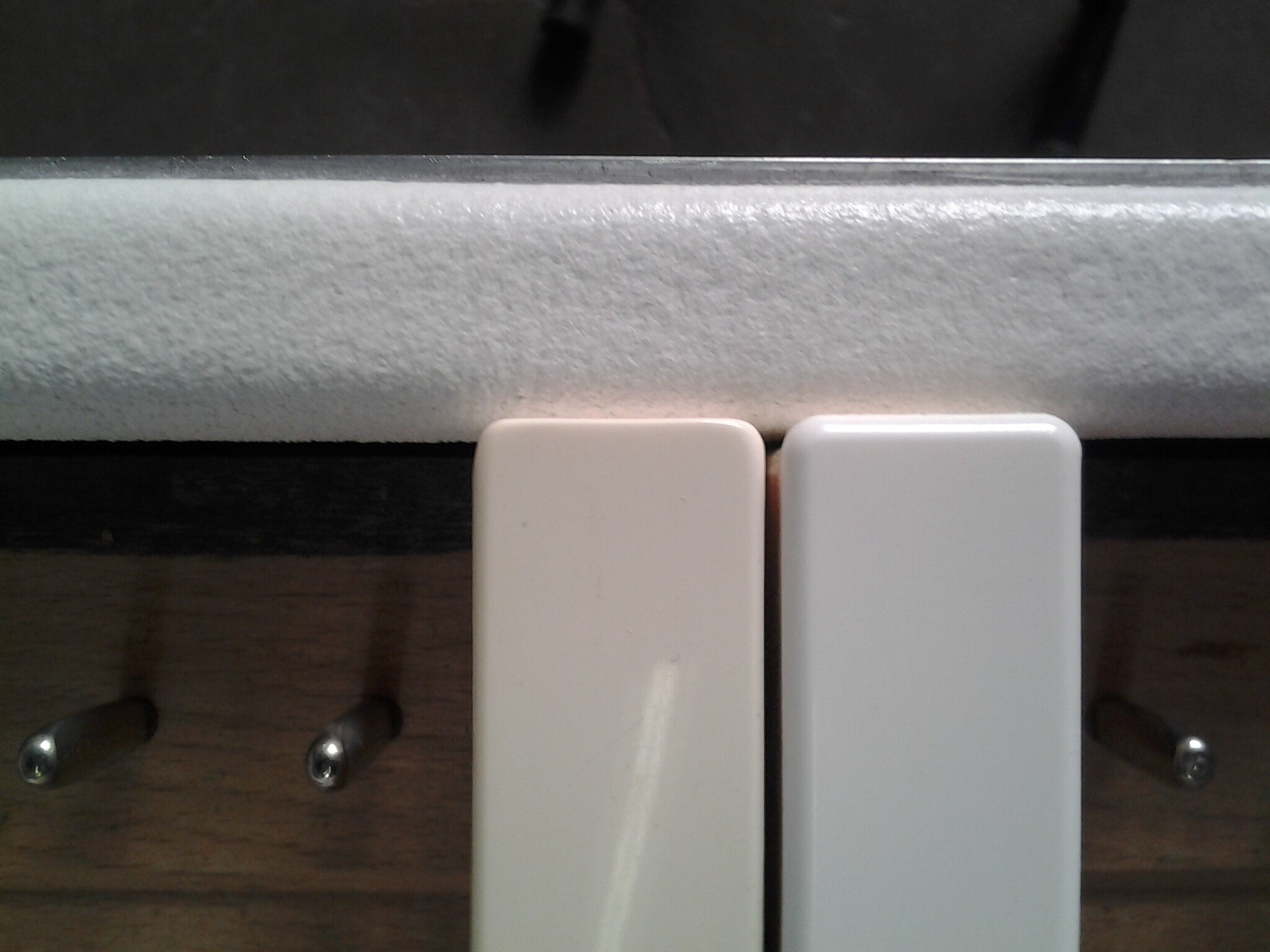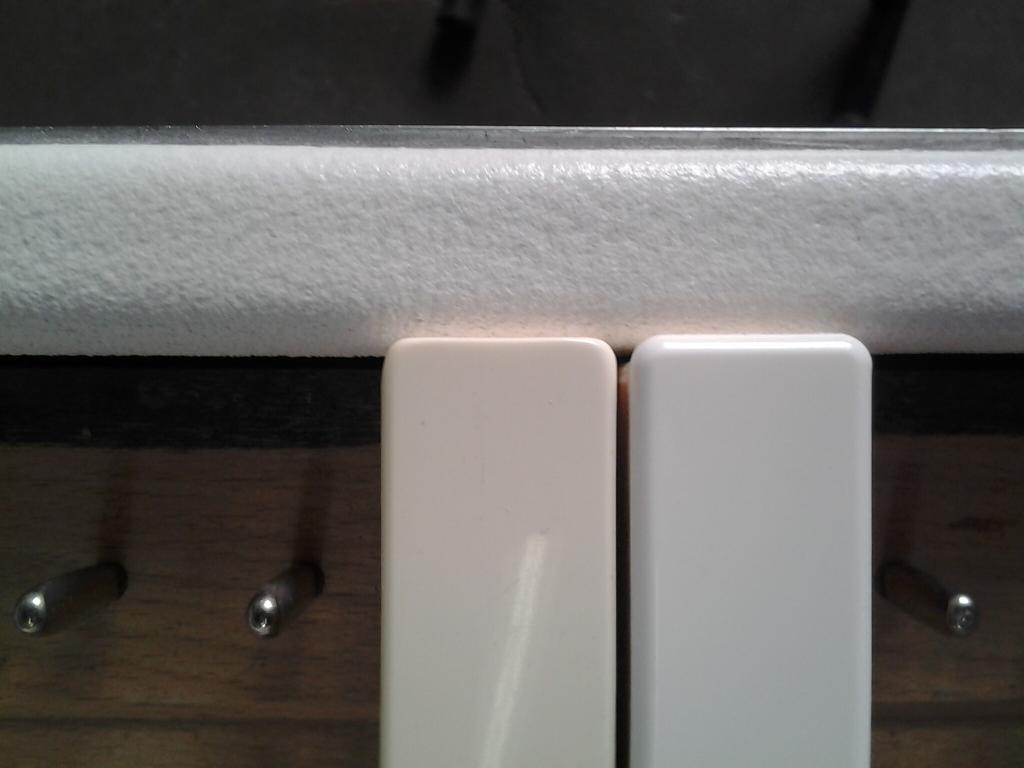 Sound samples coming soon! Until then have a closer look at this stunning restoration: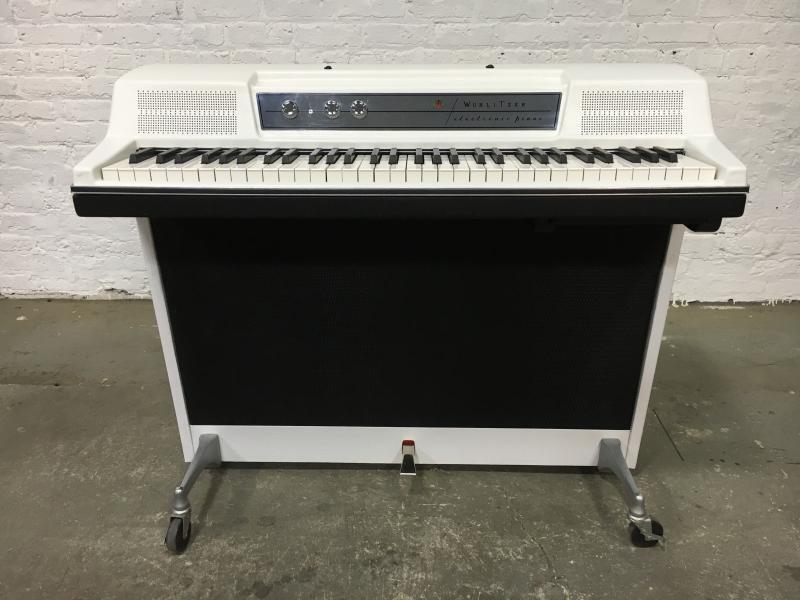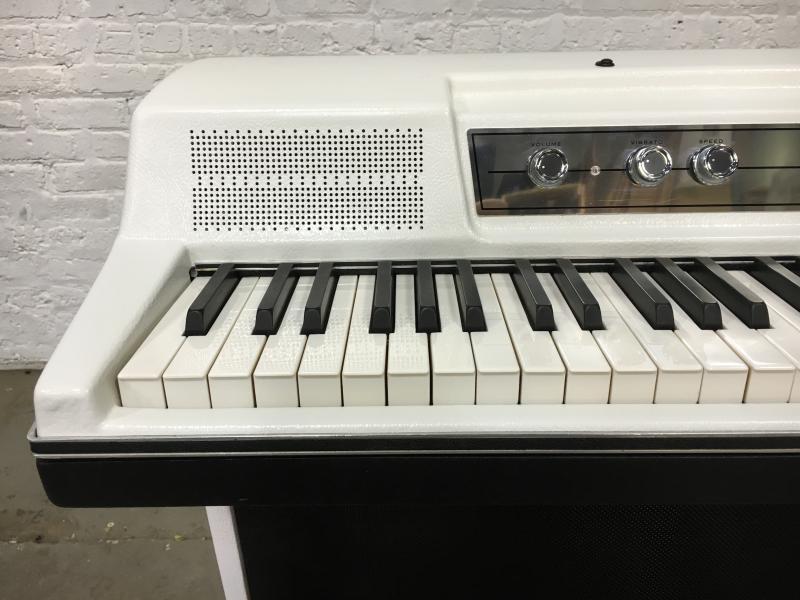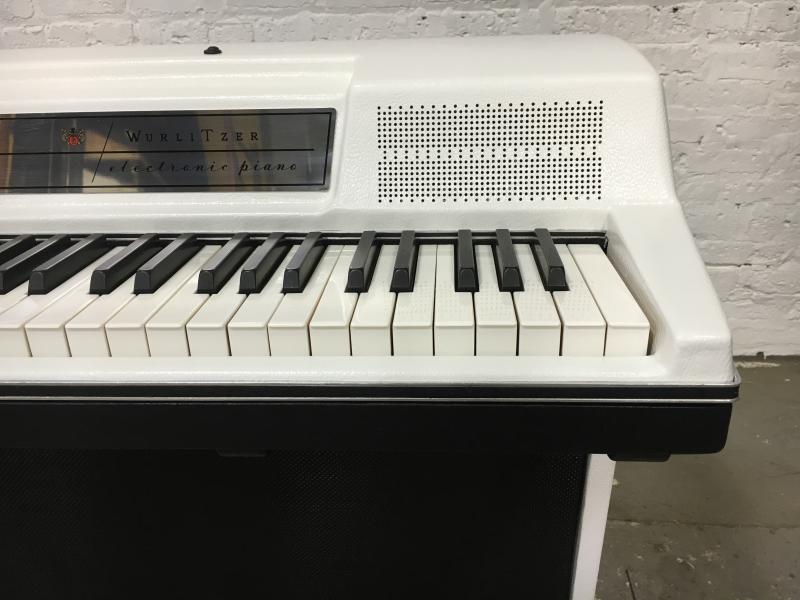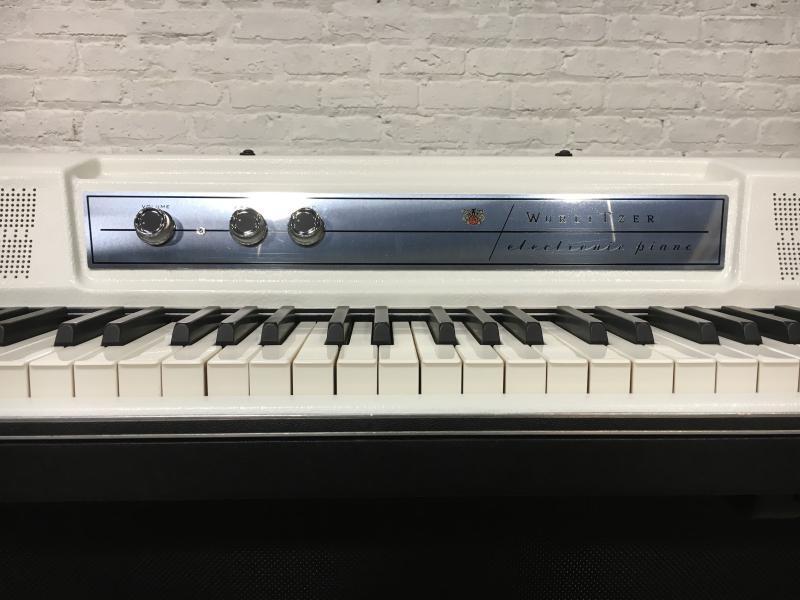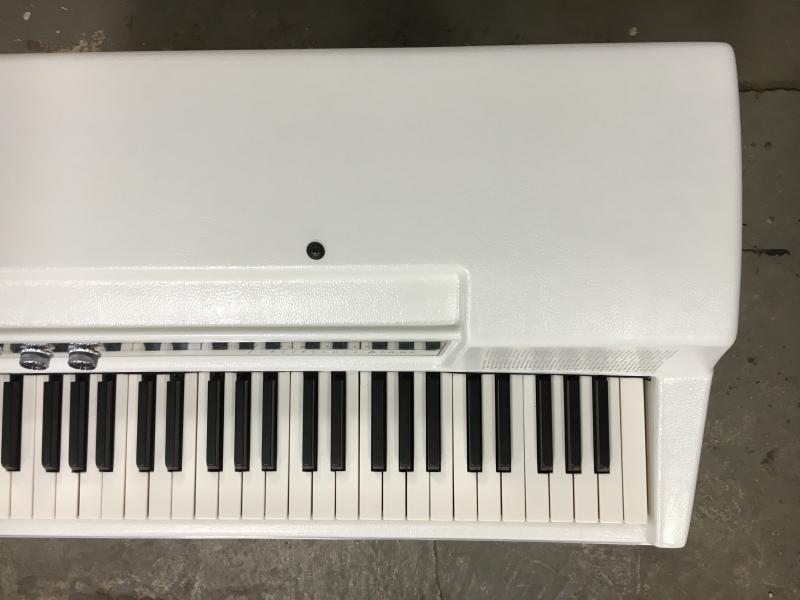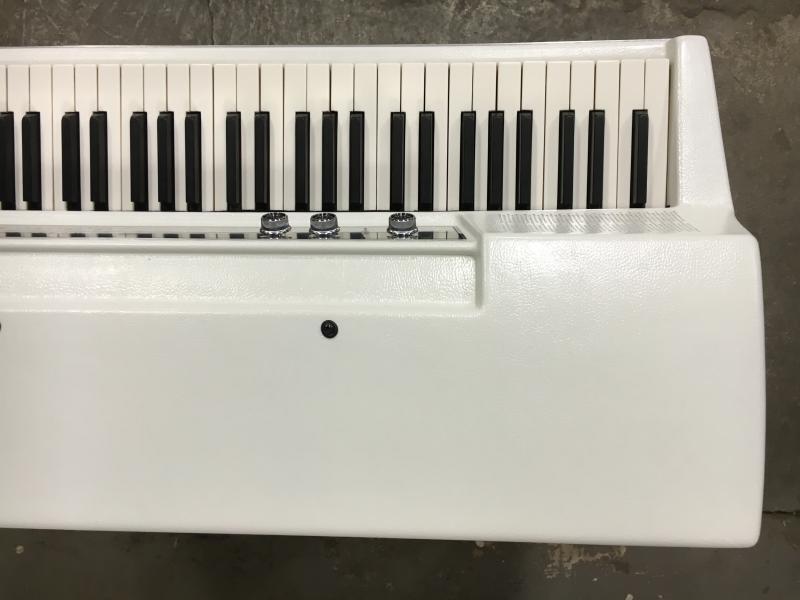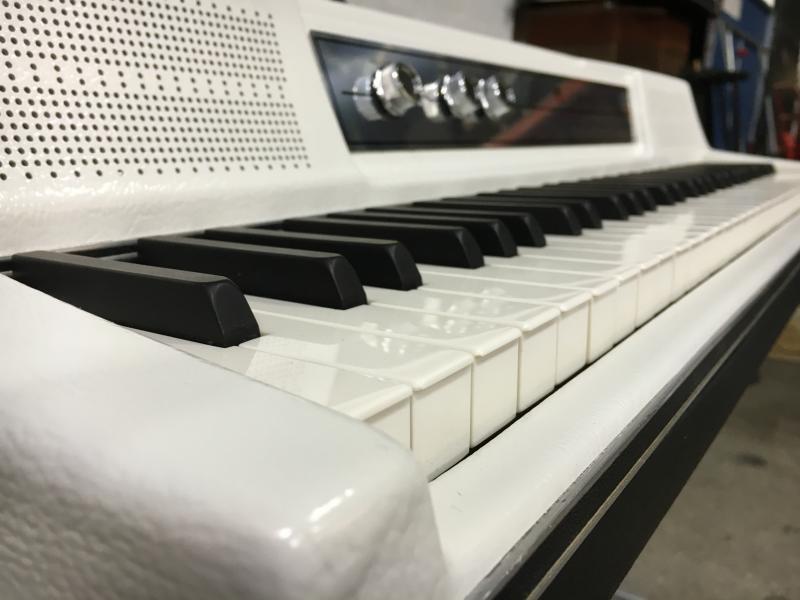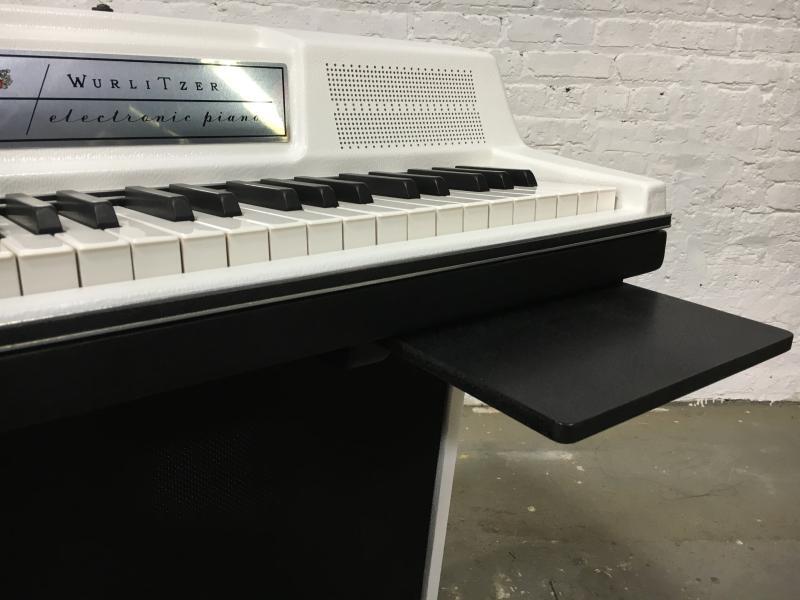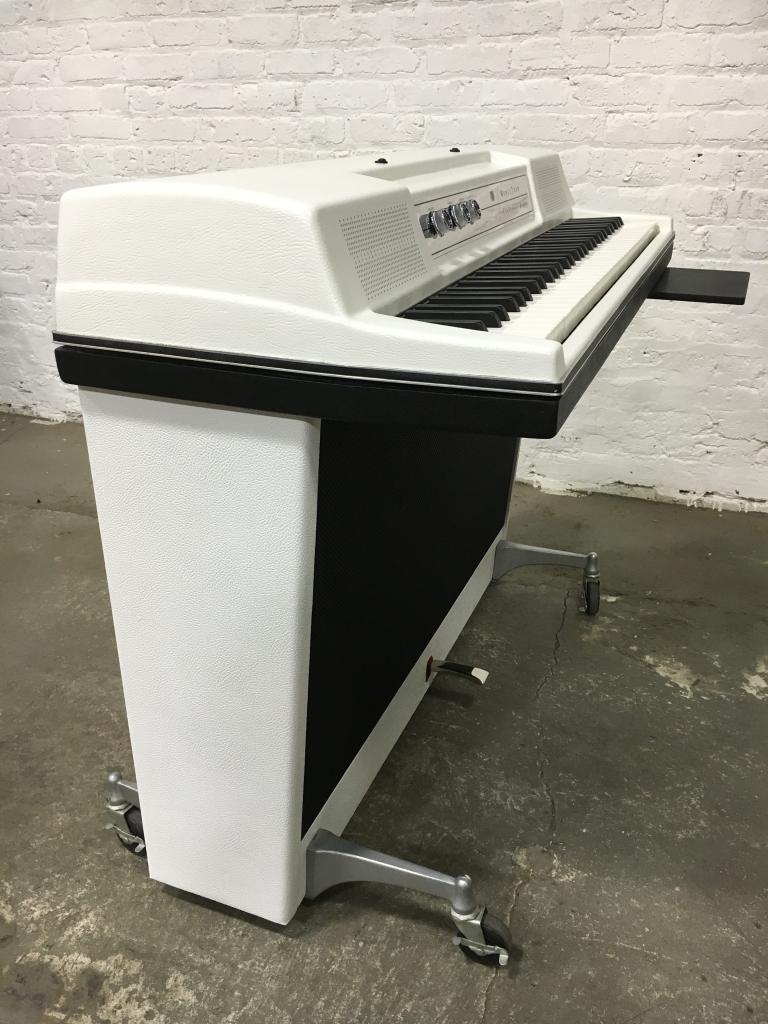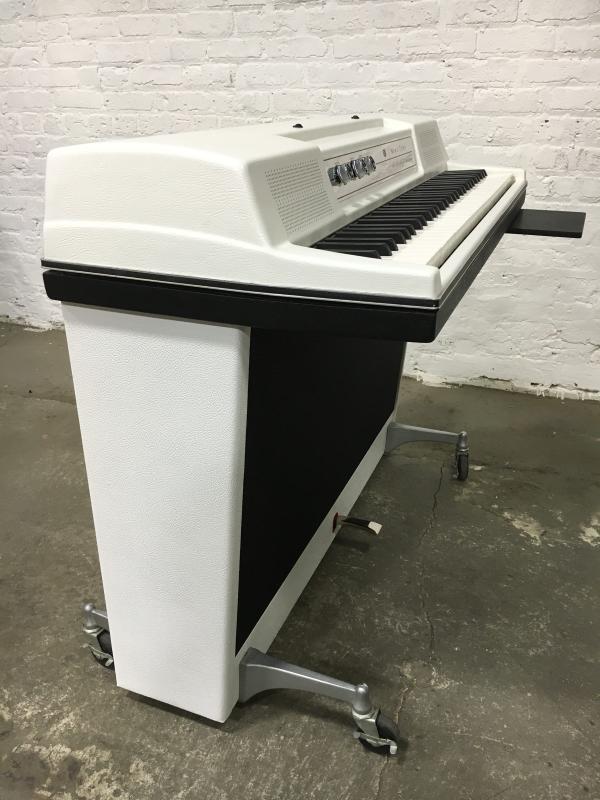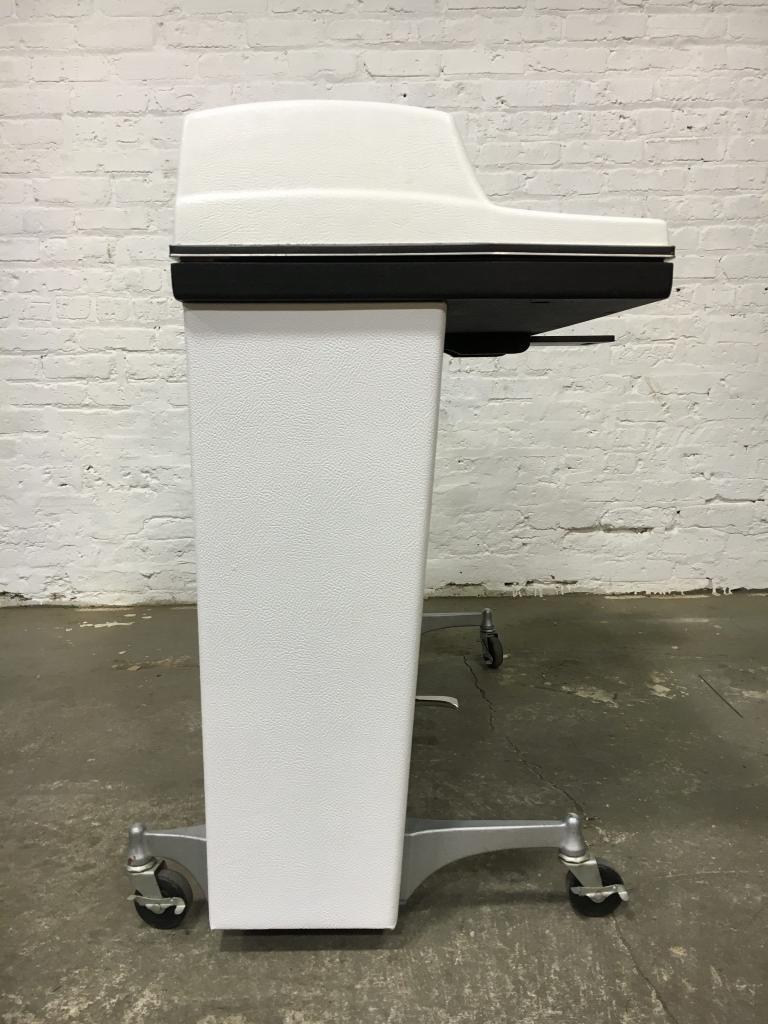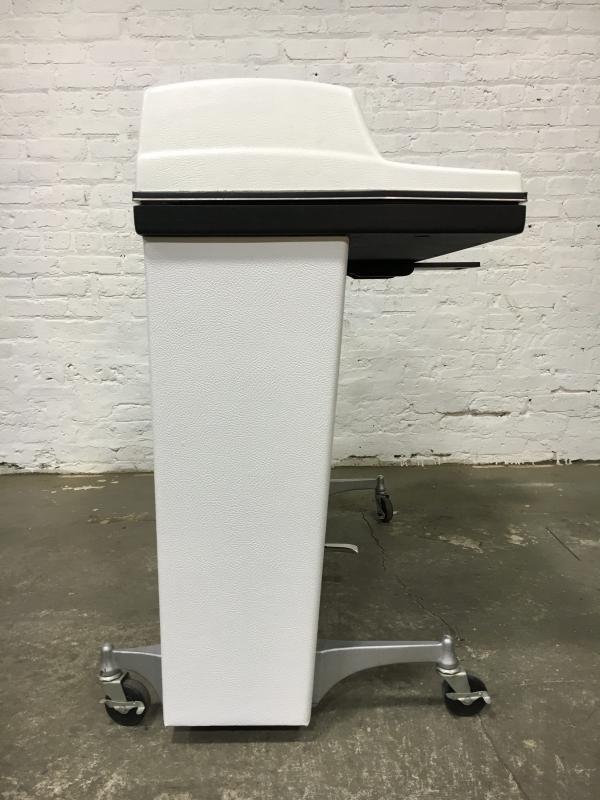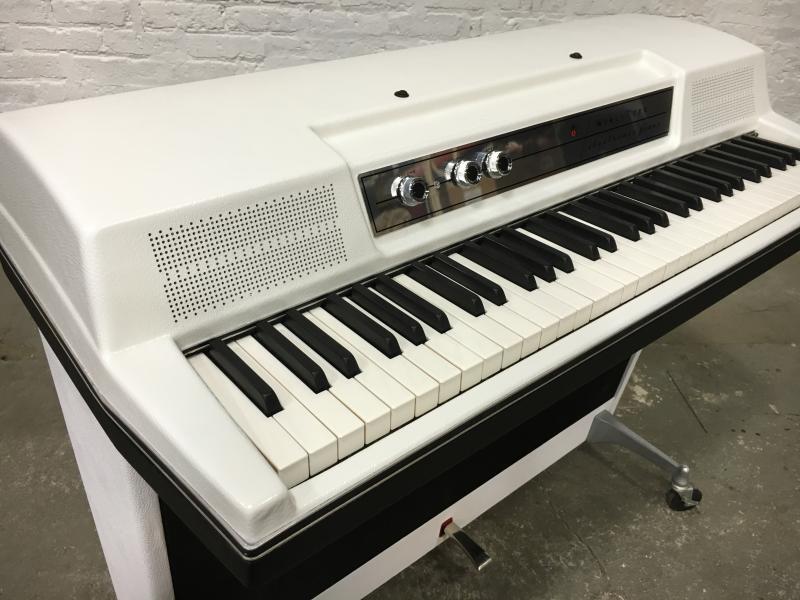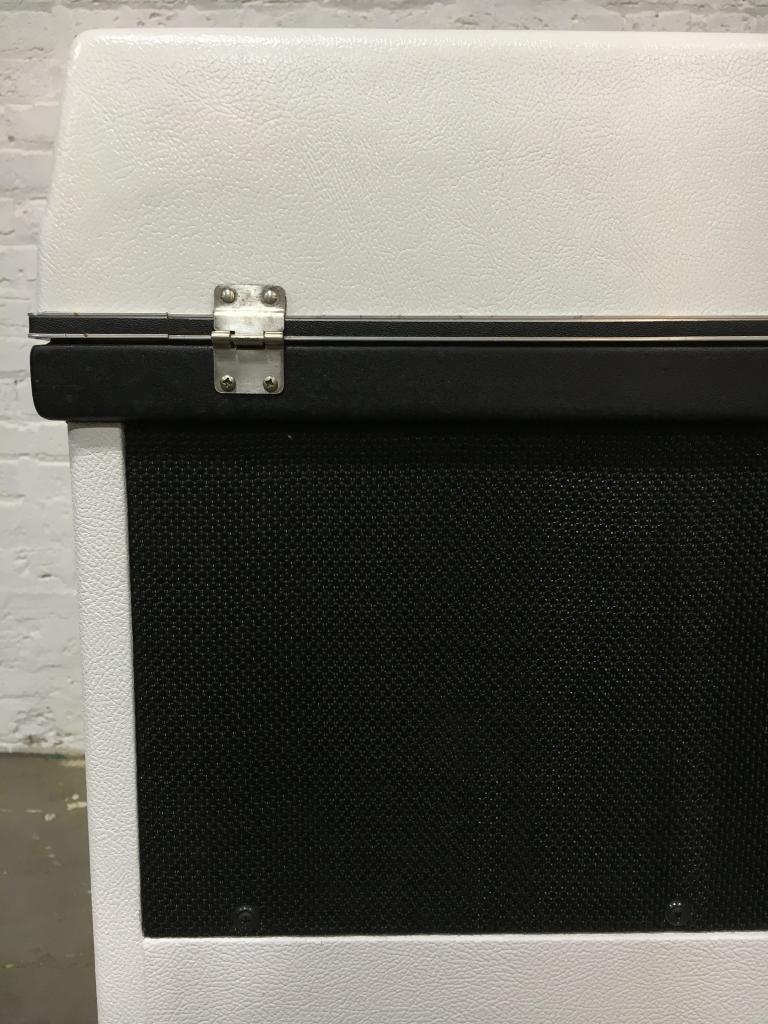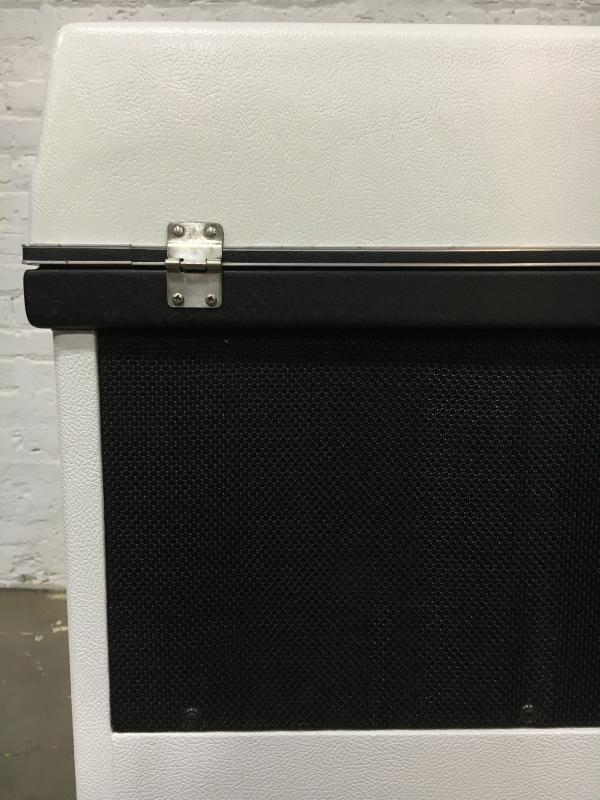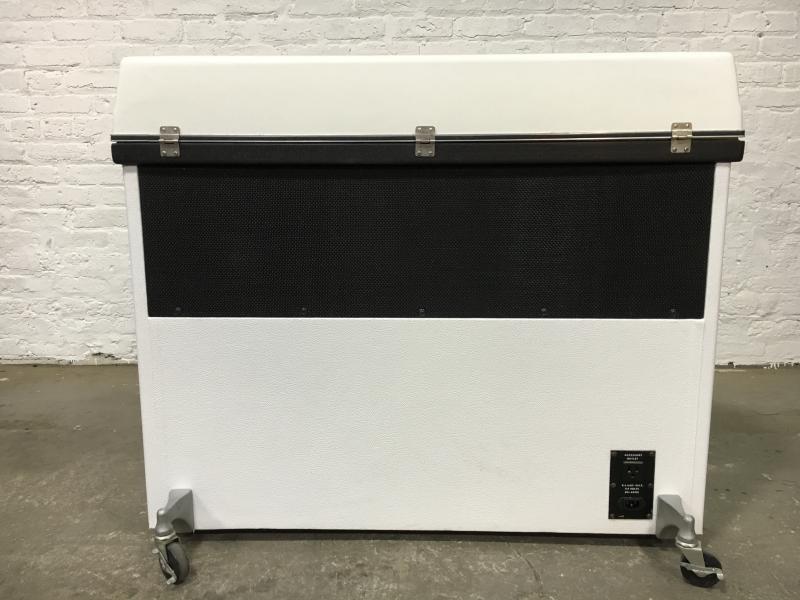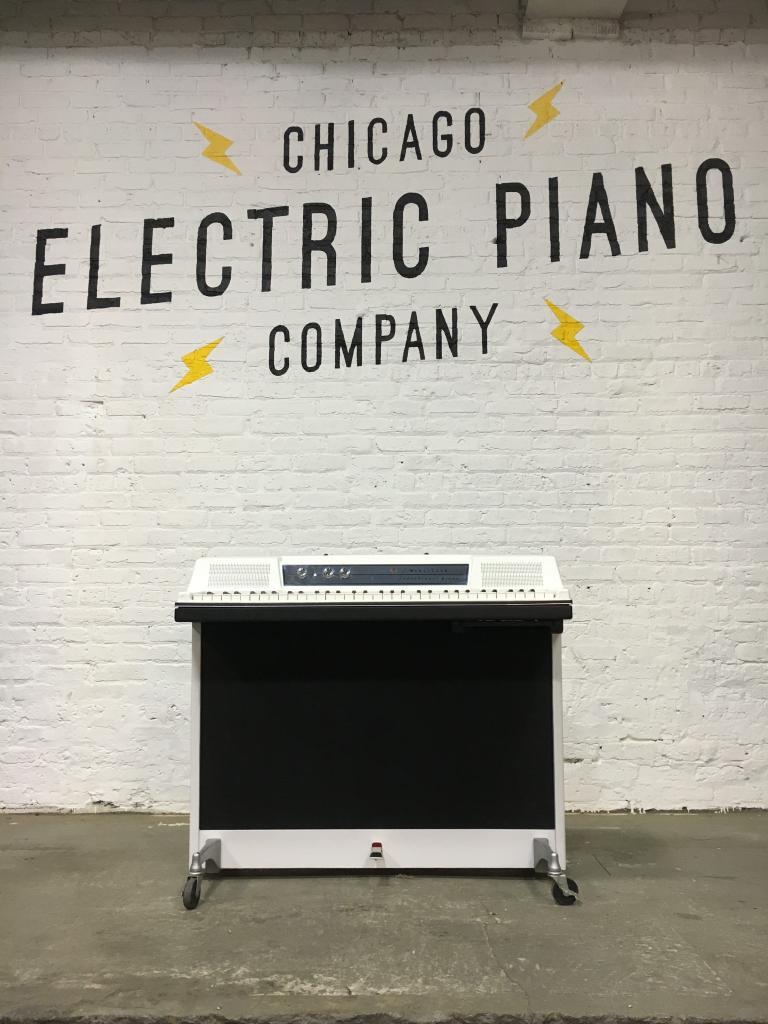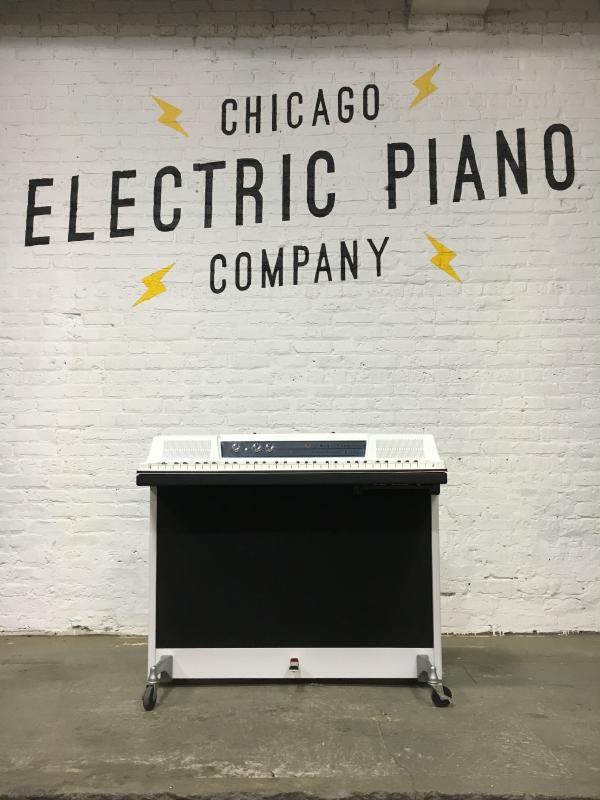 $4,999 plus shipping. Worldwide shipping is available. Please contact max@electricpiano.xyz for ordering information.