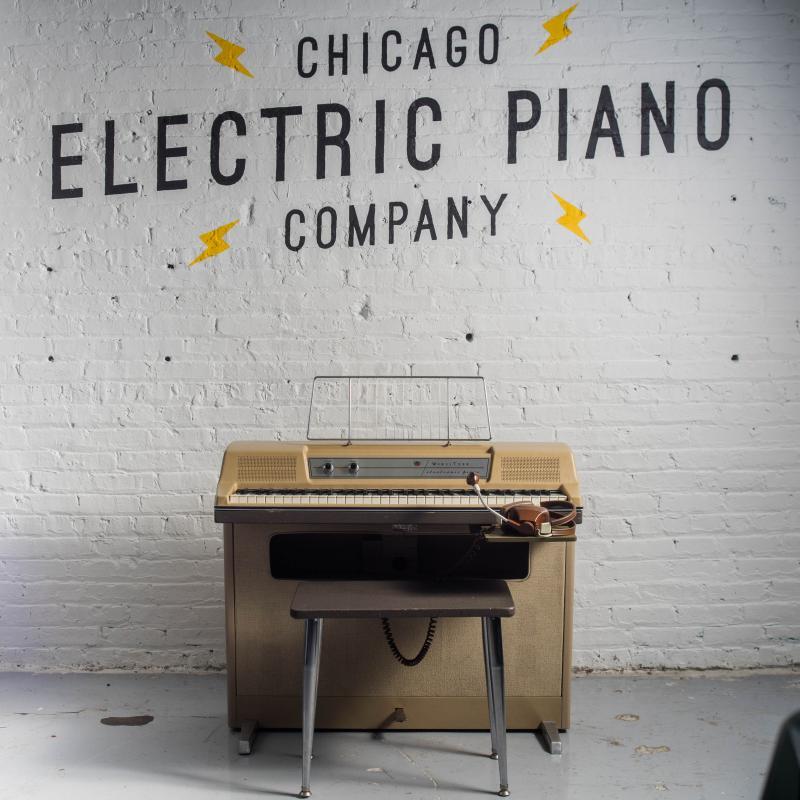 Here we go again! We recently purchased a truly exceptional set of seven Wurlitzer 206A Electric Pianos from a small rural town with a K-12 school of under 200 students! Aside from some light marks on the trim/base these pianos are in impeccable cosmetic condition and the instruments themselves show little signs of ever being played. This particular piano is for one of the first of two that were selected for restoration and is ready for a new home or studio. It includes the original music rack, headphones, and bench.
As you have come to expect with our expert restorations, this Wurlitzer plays and sounds even better than it looks!
All of the pianos in the Wurltizer 200-series family are essentially the same instrument. The only significant differences are the speaker and amplifier configurations. These models are ideal for the home or studio, or can also be converted to sit on 200 chrome legs if you need something more gig-worthy. What makes the 206A great is that in most cases these pianos are either coming out of decades of storage or are otherwise used for the most introductory music courses. This means that these pianos are typically in mint or near mint condition before we begin our expert restoration services.
In our 206A restoration process we update all of the electronics with 200A specification. This means that our 206A's will have the 200A vibrato circuitry as well as aux output. The switch in the cabinet that used to select the classroom position is modified as a speaker cut switch if you want to mute the internal speakers.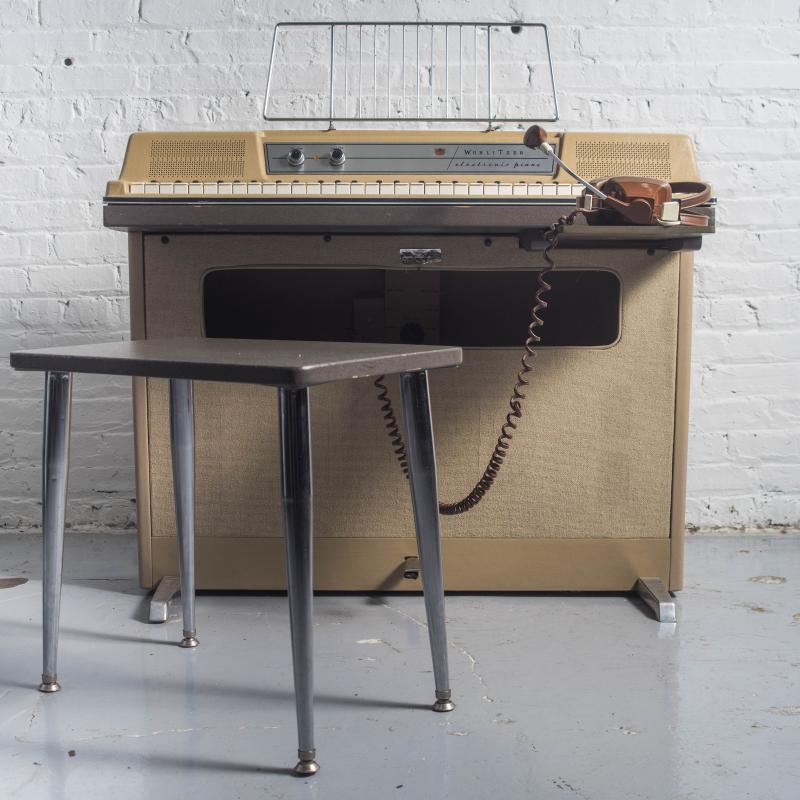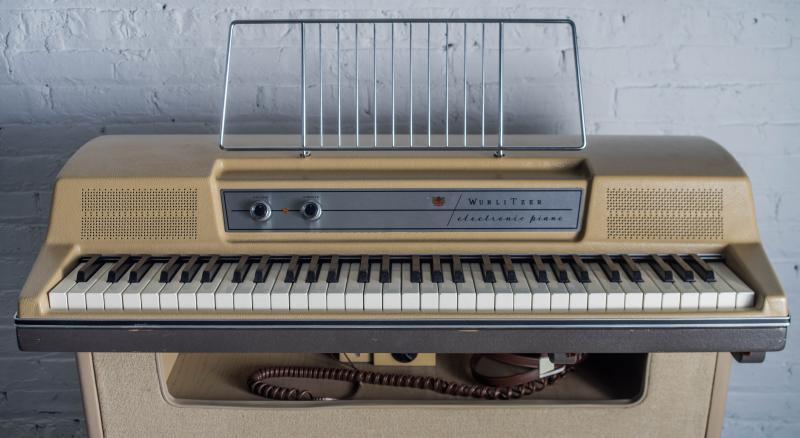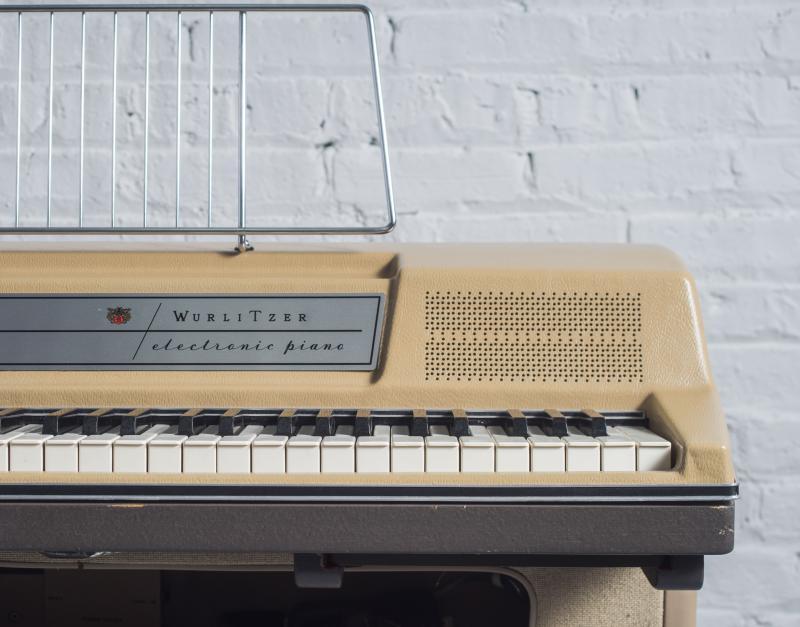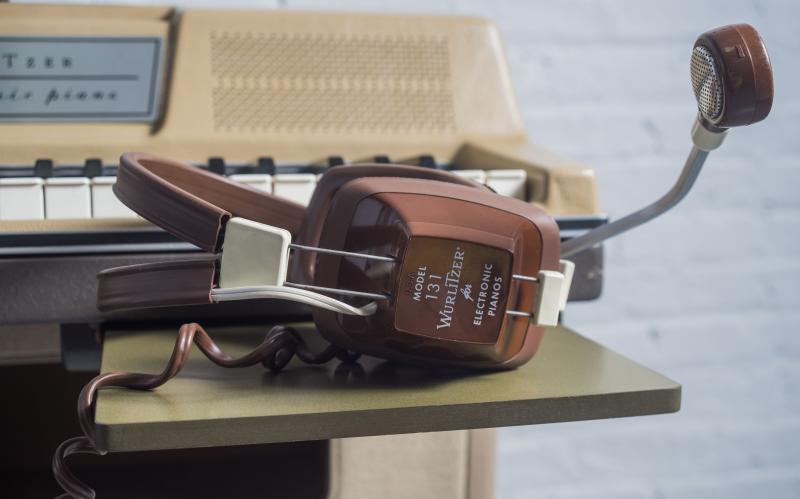 What is included in our restoration process?

This piano received our complete "Rebirth" level of restoration services and will play as good or likely better than the day that it left the Wurltizer factory. (Please see our services page for more details about our restoration processes).
Action Overhaul: New springs throughout action assembly. Action centers are cleaned, lubricated, and inspected for smooth response. Action felts are in mint condition and show no signs of wear.
Key Bed: All keys have been leveled and the sharps were set to the proper height. The key bed itself is regulated with the action assembly for an even textbook 13/32″ key dip across all keys.
Action Setup: The action is regulated for ideal lost motion, let-off, and check-off distances. The action plays evenly from bass to treble with ideal dynamic range across the keys.
Electronics: The amplifier is re-capped with premium capacitors, biased and serviced to reduce signal to noise ratio. The stock 206A amplifier is serviced with 200A specs including vibrato and aux output.
Tuning & Voicing: All of our pianos receive a two-pass tuning and voicing before shipping.
What are the most popular upgrades?
• Conversion to 200A Specifications (w/ Legs & Sustain Pedal)
• MIDI System Upgrade –Wurlitzers action is our favorite for optical MIDI!
• Custom Cosmetics
• Warneck Research EP200A Amplifier Upgrades
• Custom Built All-Tube Amplifier Upgrades
• Speaker Upgrades
• "Suitcase" Style Removable Speaker Base for Easier Transport
• Thinking of something you don't see here? Contact us for a quote!