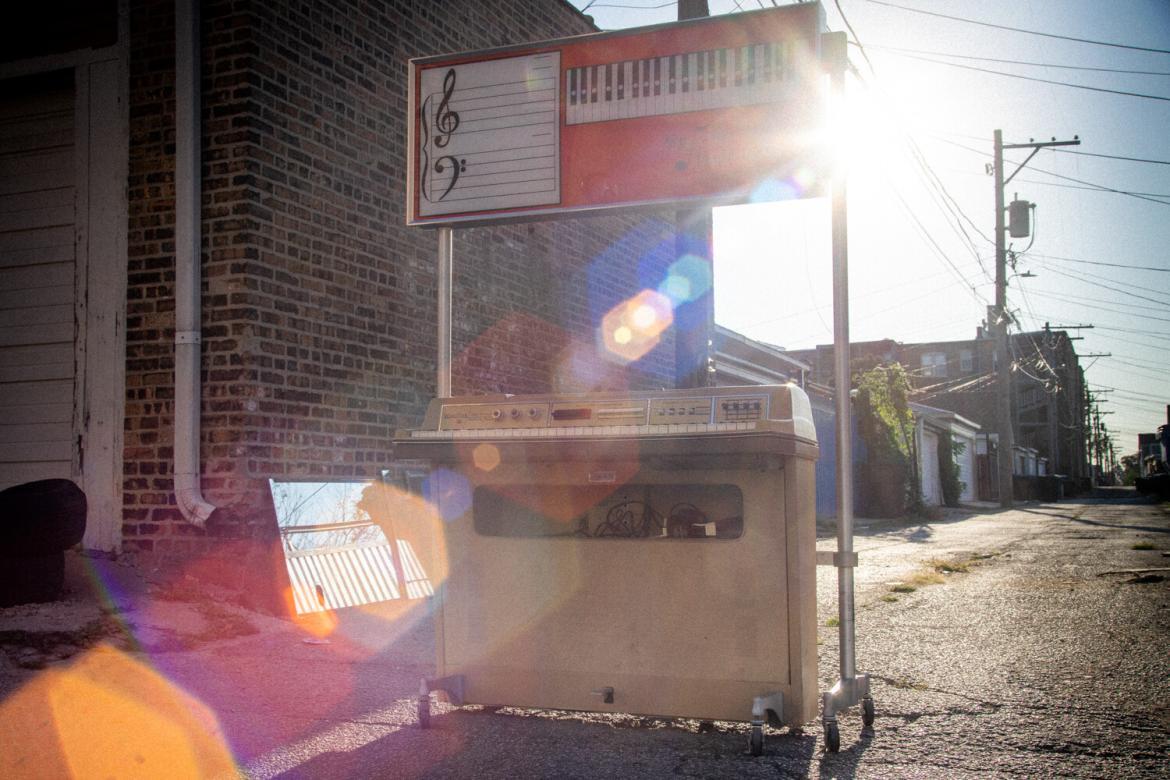 Class is in session!
Imagine walking into a piano lab in the late 70s, then picture this beautiful Wurlitzer piano at the head of the classroom. With the attached Keynote Visualizer, the instructor can easily demonstrate music in either standard notation or on a keyboard layout – or both – with incandescent lights akin to a Pinball machine! Through onboard switching and cueing, the instructor can listen in on up to 24 pianos (connected in four groups of six pianos). This relic of a long forgotten piano class is a testament to the engineering and ever progressing field of music education.
Once you get past all the extra electronics, these pianos have the same action and tone producing components as any other 200 series Wurlitzer. Our restoration includes a comprehensive action overhaul with new whip springs and complete regulation as well as a keybed level. Tuning and voicing are critical steps in rejuvenating these instruments, and many hours are spent ensuring the full range of the keyboard sounds as good as possible. We also added an aftermarket amplifier for improved noise floor and tremolo. Take a listen to the sound samples as you are scrolling through the photos and don't forget to check out our video, shot on charming VHS tape!
Deodato Improv
Necessito Topo
Lush Chords Improv