Here's the latest design from our custom shop: The "Smart Chop."
For years clients have asked us to modify their classroom 206 or 214 style pianos so that they can be played with or without the speaker base they are fixed to. On several pianos we've played with several different designs, such as a stand that extends forward from front baffle, to using various mounting and stabilization methods. Today we are happy and excited to finally unveil our "Smart Chop" design: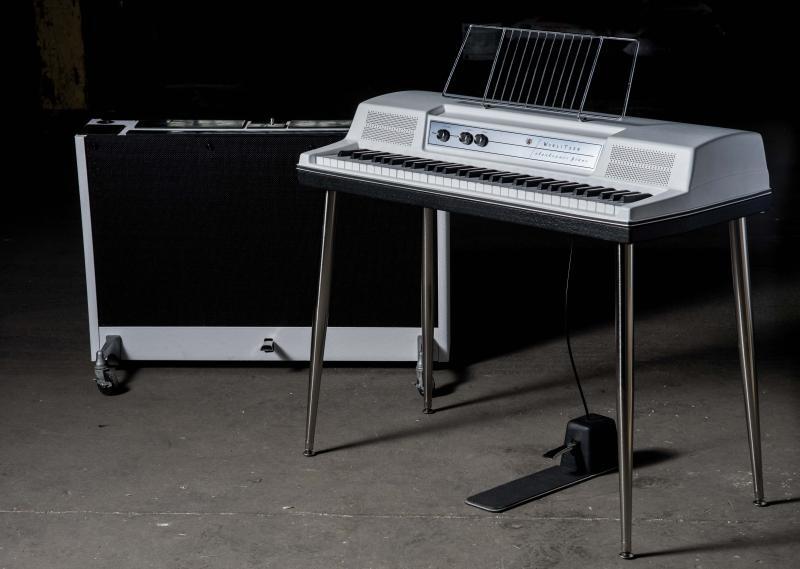 Although at a glance this chop seems like a simple task, there are several challenges that have kept us from finalizing a robust usable design. First, the weight distribution of the keyboard requires that it be screwed to the base in order to not fall forward onto the player's lap while playing with any force. Another challenge in preserving the sound of the instrument is that the bottom of the keyboard creates the top surface of the speaker baffle. Players of the 206/214 speaker bases love the deeper bass tones that these cabinets achieve, and without a closed cabinet design these bass tones would be lost.
Along with a full restoration of this instrument this Wurlitzer was upgraded with a Warneck Research EP200 Variable Vibrato Amplifier, Weber alnico Speakers, and QRS Optical MIDI System. —This beauty goes up beyond eleven!