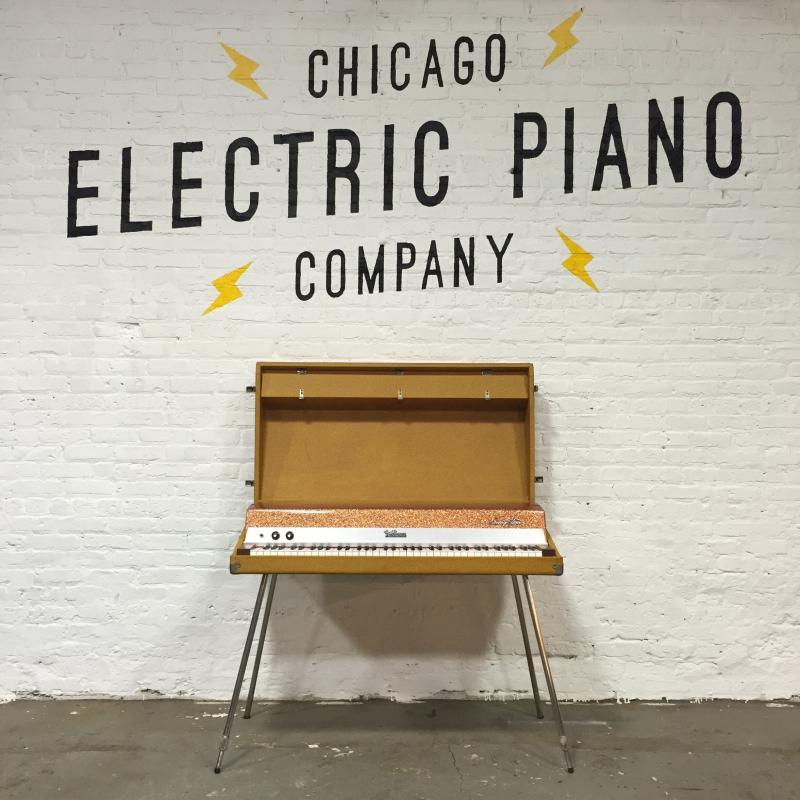 Here's the latest from our custom shop: The "Tweed Copper Top" Rhodes. This was a late 1971 Rhodes Mark I Stage Piano that we refinished in tweed with a few other cosmetic customizations. The replacement copper fiberglass lid was contracted through Vintage Vibe in New Jersey with similar construction to the Sparkletop Fender Rhodes of the 1960's. Once again we finished off the restoration with a pair of satin cheek blocks using oak and giving it a deep honey stain.
The Piano itself is full restored with new rubber tone bar grommets and hammer tips developed by Retro Linear that restored the harp and hammers while maintaining the early 1970's sound characteristics. The key bed was fully leveled and regulated and plays wonderfully.
This Rhodes has the classic "Return to Forever" sparkle in the treble and deep warm bass characteristic of pianos from the early 1970's. Have a listen here:
This Rhodes is currently for sale and if you are interested please contact Max Brink at max@chicagoelectricpiano.com for ordering information.
Here are some closer looks at the instrument: