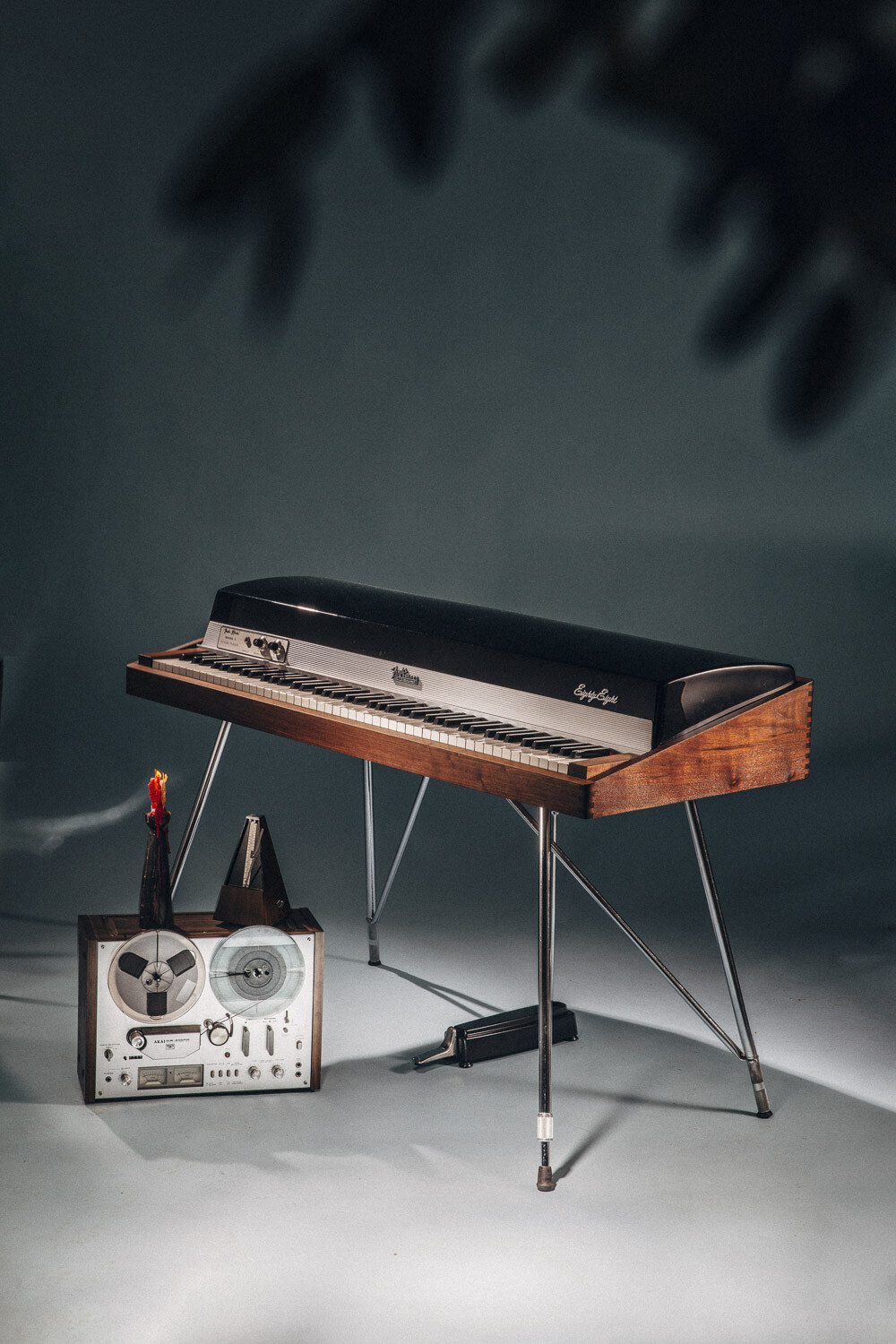 A long time vision finally realized, this piano is truly a show stopper.
This is an idea we had been kicking around for a while: a Rhodes that is equally a studio caliber instrument and a furniture grade conversation piece. When our client approached us with the idea of rehousing their 1974 Fender Rhodes MK1 88 into a walnut case, we were all in!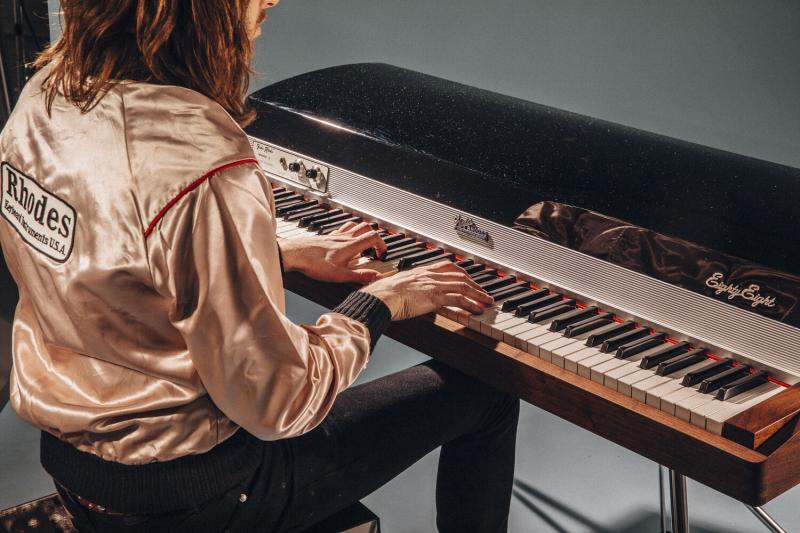 Enter Josh Truman. This is our carpenter, and his background in crafting high quality one-of-a-kind pieces of furniture make him ideally suited for building these piano cases (see his work on our all walnut clavinet build here). Through meticulously carved finger joints, the solid walnut sides of this case are securely fastened together. The bottom is a custom fabricated sheet of walnut plywood. Other distinct features include a high gloss black lid, resurfaced keytops and matching walnut end blocks to tie the whole thing together. After an exhaustive mechanical restoration, this Rhodes plays with a light touch and offers the smooth harmonic tone you would expect from a late "Fender" era build.

Hearing is believing, and our mission is to make every piano sound even better than it looks. Check out this video of Neal Francis performing a solo improvisation on this Rhodes!
Photo/video: Jeff Marini
Lighting: Ryan Segedi
Art Direction: Jacqueline Cantu
Audio recording: Mike Novak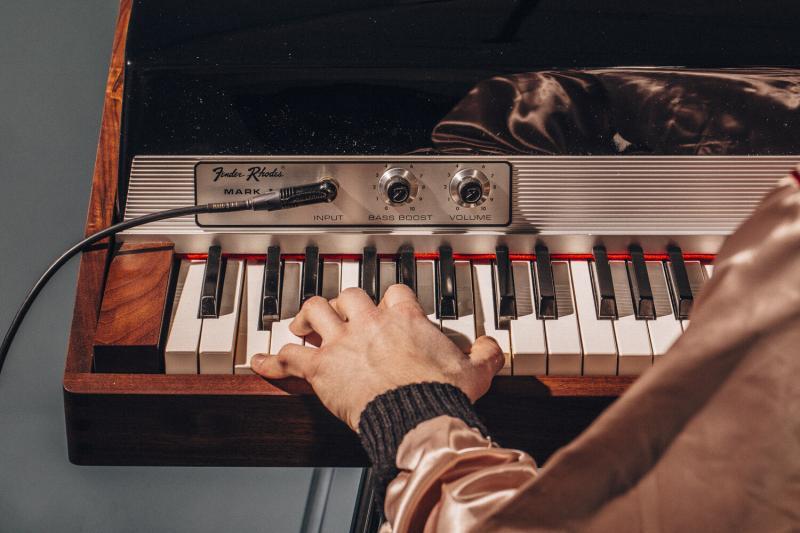 Dreaming of your own Walnut Rhodes? Contact us at info@chicagoelectricpiano for a quote!