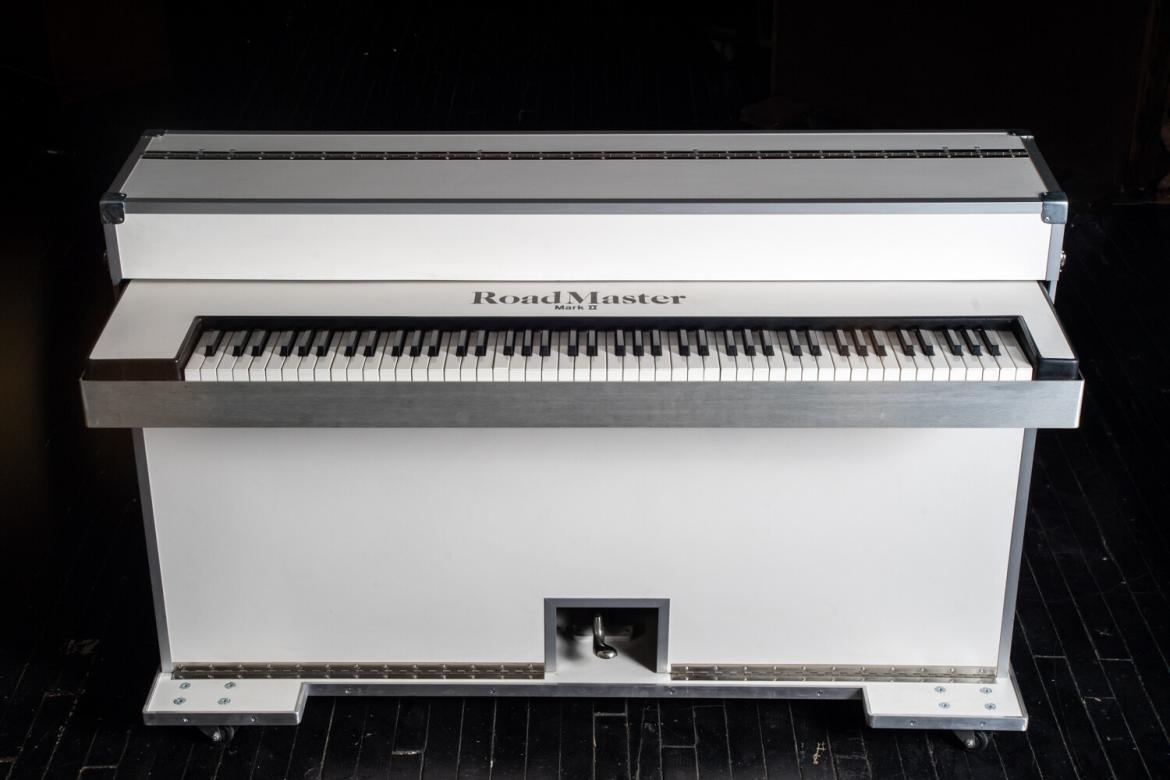 New road case for this Road Master – a stunning finish for this portable acoustic/electric piano.
As you can probably imagine, an instrument this heavy has seen some bumps in the road. In fact, we have heard a first hand account of this very piano literally falling off the stage. Scratches and dings are one thing, a giant hole on the back of your piano is another! After some deliberation, our client decided it was time to rebuild and selected a new cosmetic direction: alabaster white.
If you are unfamiliar with Helpinstill pianos, these are essentially upright acoustic pianos with a pickup system built into a road case on wheels (check out our in depth post on a past restoration here). We worked closely with our fabricator (Evan Stolatis) to build a reinforced case that would hold up to the rigors of the road. Thats right, this baby will be back out in service for live shows! As they are notoriously top heavy, one of the things we looked to address in our rebuild was an improved balance of the instrument. You'll notice that we extended the wheel base to offer better stability, especially while the piano is packed up. The final restored instrument is a perfect blend of functionality and style. Please enjoy the video and photos below!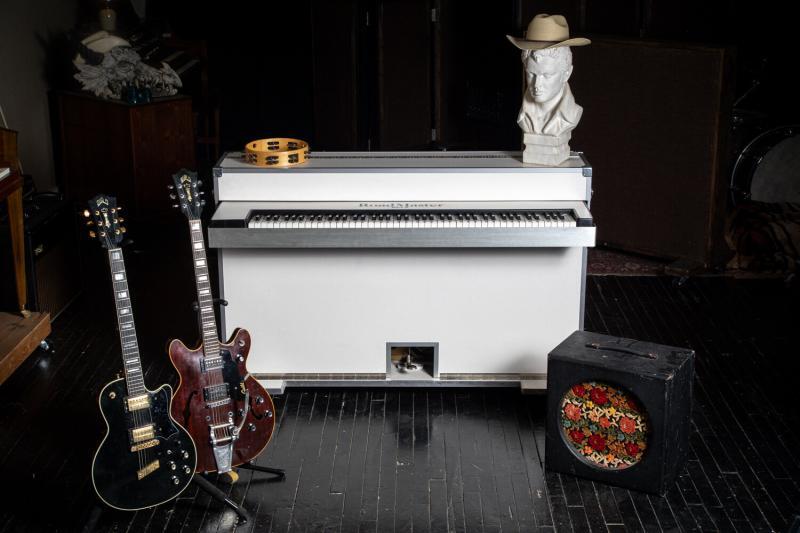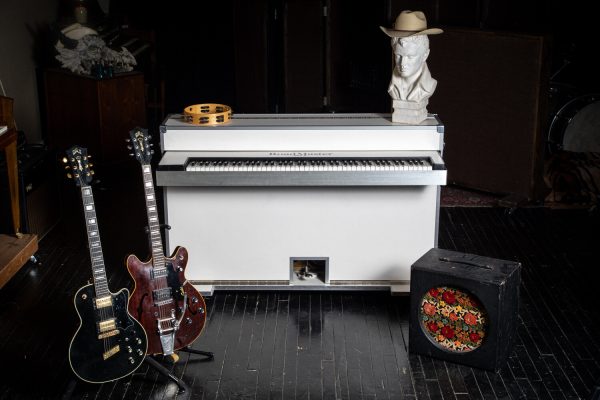 All photos Mike Novak. Video recorded on site at Treehouse Records. Video by Liina Raud, lighting by Alec Basse, editing Kellen Boersma, performance Matt Blocher, audio Mike Novak