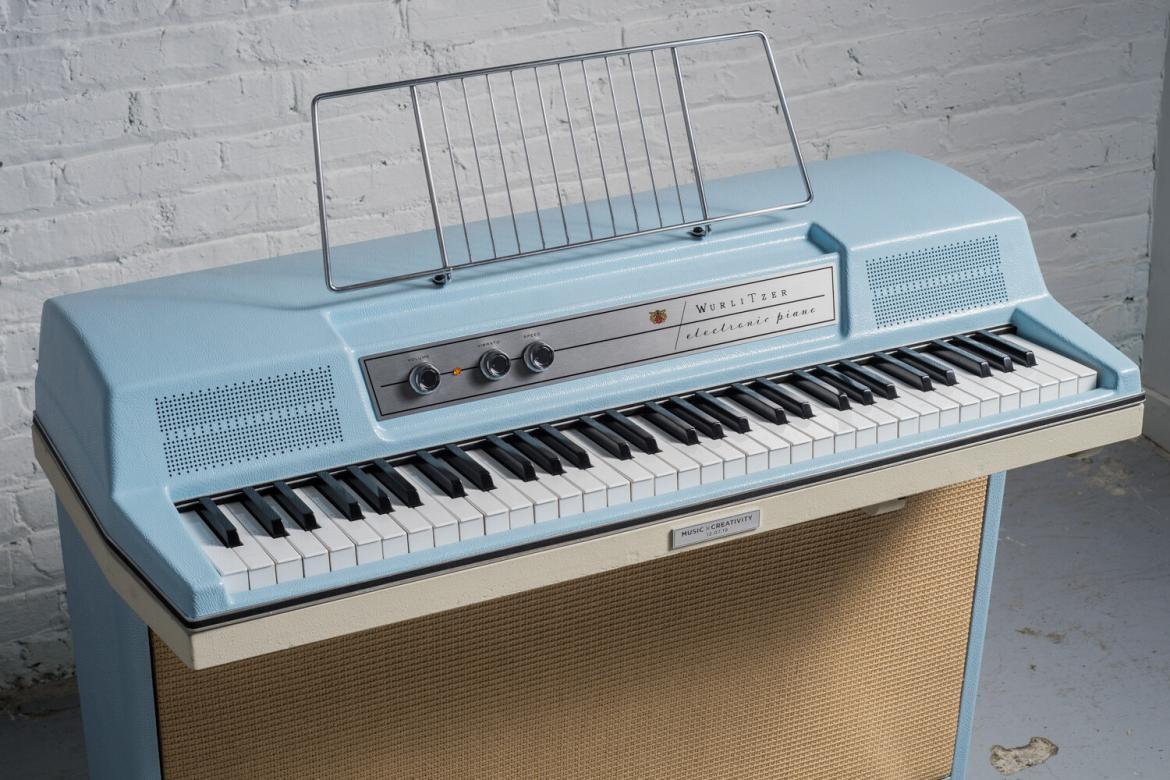 Here's a new variation on a past favorite from the workshop: Baby Blue Wurlitzer 206A.
This custom baby blue Wurlitzer 206A was commissioned as a wedding gift and we are honored to be part of such a special occasion! Happy wedding day to Carli and Jesse! We wish you many more years of love, music, and creative inspiration!
In addition to the custom baby blue finish, this Wurlitzer 206A was fully restored inside and out and we promise it sounds as good as it looks! Topping off the cosmetic side of restoration we replaced all of the white and sharp key tops. For a sonic upgrade we installed the variable vibrato EP200A amplifier by Warneck Research, which brings out all of the classic warm tone you expect from a Wurltizer with a lower noise floor and added feature of being able to control the speed of the vibrato (Click here for a recent post with sound samples of the Warneck Amp). And finally, in honor of the special occasion we fabricated a plate with a message chosen to commemorate their marriage.