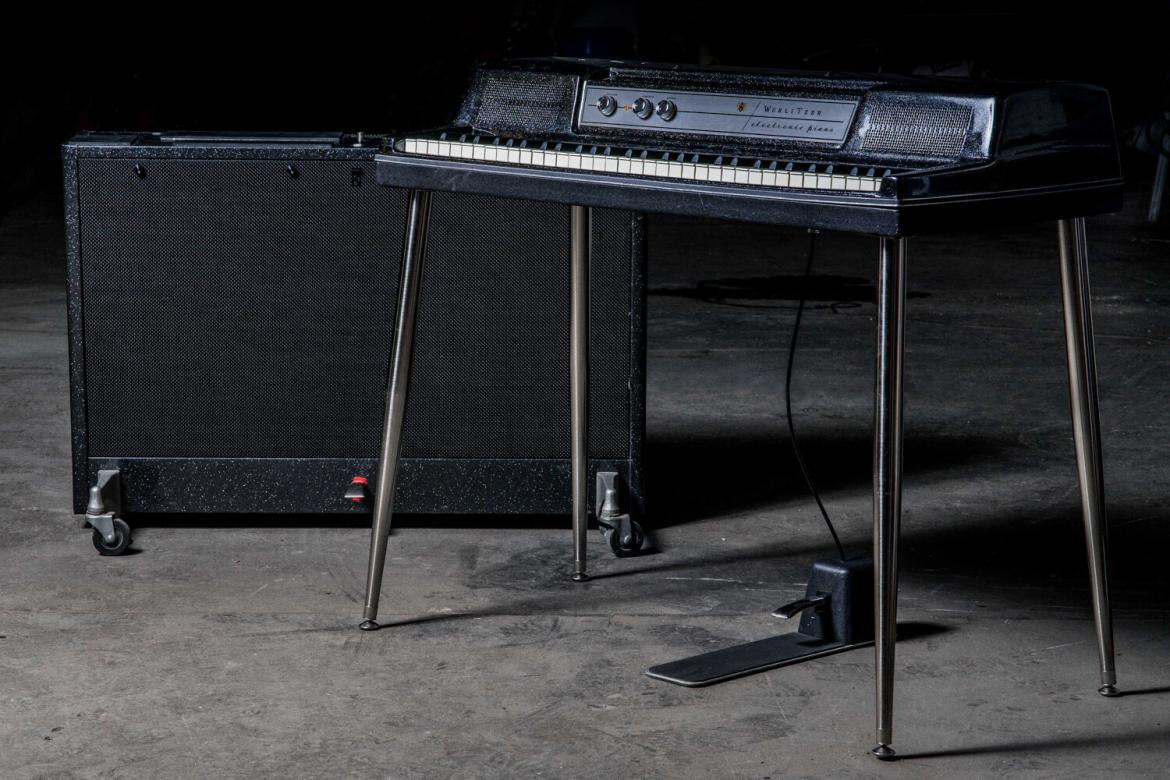 The "Deep Space" Sparkletop Wurlitzer is out of this world!
Here's the latest from our Custom Shop earlier this year. This Wurlitzer 214A has been modified with the "Smart Chop" design that we first prototyped in 2018. We've made a few small tweaks in the design since then, but in short the "Smart Chop" Wurli is fully functional as a 214A on the base, or transported to your gig as a 200A. —It's the best of both worlds! 
This is our first sparkletop Wurlitzer and we are proud to finally figure out a solution for getting the thicker multi-layer process applied to the Wurlitzer lid. Producing an even sparkletop finish involves layering paint which can cause the lid to shrink slightly while drying. This has proven to be a challenge with the metal rim on the base of the Wurlitzer lid design. The process for solid colors (such as crimson red) it much more straightforward – just tape and spray! We're looking forward to more sparkletop Wurli's in 2020!
We love the full sound of the Wurltizer 214A's speaker base. With its four 8″ speakers (two facing towards the player and two facing away), the 214A fills the room with a much richer sound than a standard 200 or even 206. For this latest post we thought it would be interesting to compare the speaker response with the direct output from the 1/4″ Aux Output signal. Below we have some sound samples to compare the two. (The sound sample isn't going to demonstrate the room-feel of the 214A, but it's a fun comparison nonetheless). Depending on your setting you may find either output to be closer to what you're looking for… Have a listen for yourself:
"Hypnotic:" Warneck Research EP200A – Speaker+ Sennheiser421
"Hypnotic:" Warneck Research EP200A – Direct Signal

"Groove:" Warneck Research EP200A – Speaker+ Sennheiser421
"Groove:" Warneck Research EP200A – Direct Signal